Gabbar is back is the latest film of Akshay Kumar. Gabbar is Back is the remake of Tamil film Ramanaa and it was remade in Telugu as Tagore in 2003. Now we have Hindi remake of Tagore and Ramanaa.
Gabbar is Back is Directed by Telugu director Krish famous for his previous Telugu films like Gamyam and Vedam.
Dialogues and story are written by Rajat Arora.
Gabbar is Back Starcast
Directed by
Krish
Produced by
Sanjay Leela Bhansali
Shabina Khan
Written by
Rajat Arora
Story by              
A. R. Murugadoss
Based on
Ramana
by A. R. Murugadoss
Starring              
Akshay Kumar
Shruti Hassan
Music by             
Chirantan Bhatt
Yo Yo Honey Singh
Manj Musik
Cinematography             
Nirav Shah
Edited by
Rajesh G. Pandey
Production Company
Bhansali Productions
Release date
1 May 2015
What I felt after watching Gabbar is Back?
"Gabbar is Back" is another movie on the fight against corruption when a common man stands for the truth and justice. After watching "Gabbar is Back" I felt that this film is quite similar to the UGLY. Film deals with the same problem and uses the same way of justice.  Gabbar is Back is a mass entertainer and single screens will get many viewers.
Gabbar is back is a good watch if you are a fan of Akshay Kumar, you will love his looks and dialogue delivery. Gabbar's Dialogues are same from Sholay but with the different style.
Akshay Kumar is excellent as always in this film and the role of Shruti Haasan was limited and it was ok.
Jaideep Ahlawat as frustrated CBI officer who is not able to catch Gabbar and his team. Suneel Grover is famous for his character of Guthi in Comedy Nights with Kapil, but this time he is in a serious role of a constable.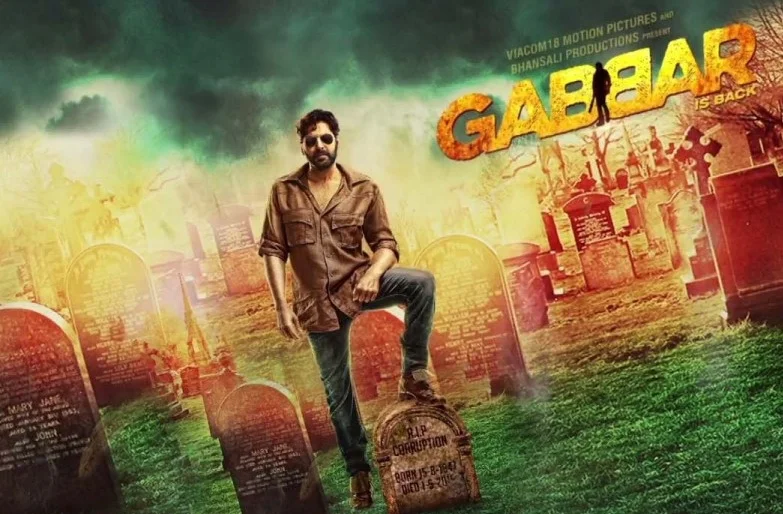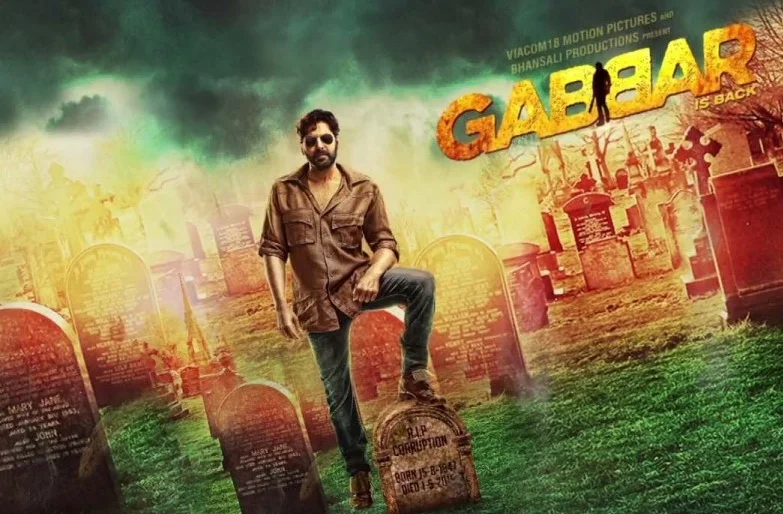 Story of Gabbar is Back
The story of Gabbar is about a common man who decides to fight with corruption. it starts with the kidnapping of 10 tehsildars of Maharashtra from different districts. Gabbar and his team release 9 and hang 1 tehsildar in the middle of the road with all the proof of his corruption. They do same with all corrupt departments and the fear of death transforms all corrupt officials. They have no choice but to accept honesty.
Home Ministry Appoint Kuldeep Pahwa (Jaideep Alahawat) for the enquiry and Sadhu(Suneel Grover) helps him and he starts investigating the case to find Gabbar and his Team.
Will he be able to catch Gabbar? or Gabbar will continue his work?
We are not sharing the complete story of the film.
Gabbar is Back Verdict
Gabbar is back is a big release and no other big film releasing today. After talking to the audience after watching the film, I got the positive response from them and most of them were satisfied with the film.
Should I watch Gabbar is Back?
Yes, if you are a Fan of Akshay Kumar then you must watch this film. Overall it's a good watch for this weekend with family. If you don't like Massy commercial film then you can skip this film.
Gabbar is Back Filmy Keeday Ratings
3 Stars