Whether it's Hollywood, Bollywood or any other film industry around the globe for that matter, there are actors in the main lead and actors in supporting roles, who together form a movie.
However, in Bollywood, we praise and appreciate the works of the main lead, but often forget to applaud the supporting cast.
Well, they may not play the lead roles or main characters very often, but these supporting characters are also an integral part of the movie and the success of a particular movie must be credited to their efforts as well.
Lately, the ranks of such brilliant cast in Bollywood has gone higher among the moviegoers and that can be witnessed by the rise in the number of fans for versatile actors like Paresh Rawal, Boman Irani, and many others.
Likes of Irrfan Khan, Om Puri, Naseeruddin Shah, Tabu, Shabana Azmi and many others have not only received acclaim in the Indian film industry but are also appreciated for their art worldwide.
Yet, there are several underrated yet versatile actors not fitting the Bollywood's Hero or Heroine image, but their acting skills are at par with the greats that Indian film industry has ever produced and could even give a fight for money to their Hollywood counterparts.
Most Underrated Actors and Actresses in Bollywood
Randeep Hooda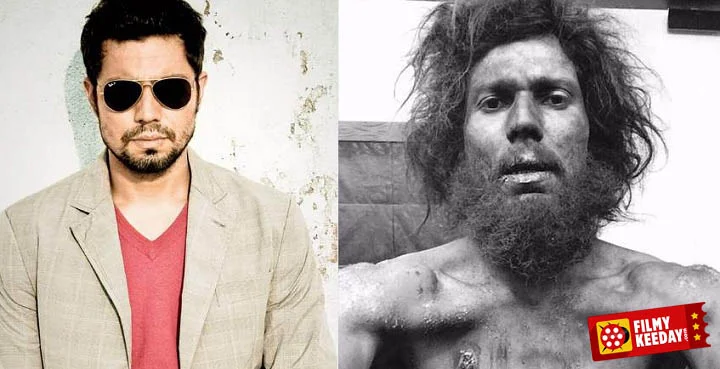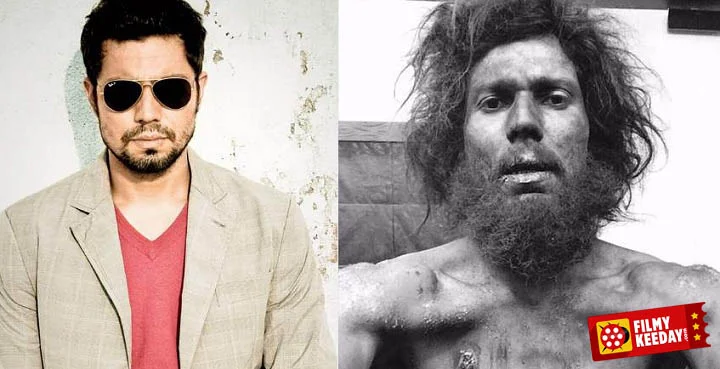 Randeep Hooda came onto the scene with his Bollywood debut in 2001 film Monsoon Wedding. Despite making a debut in 2001, his breakthrough performance came out in 2010 period action drama Once Upon a Time in Mumbai.
Although he was outcast mostly by Ajay Devgn's character based on Haji Mastan, Hooda made his presence felt in his role as ACP Agnel Wilson.
Later, he tried his luck with several films like Saheb, Biwi Aur Gangster, and a couple of Films under the Bhatt camp.
His breakthrough film as the male lead was Imtiaz Ali's 2014 film Highway. Despite delivering outstanding performances in both artistic and commercial films where he gained critical appraise, Randeep Hooda is still an underrated artist in Bollywood when it comes to commercial cinema.
Manoj Bajpayee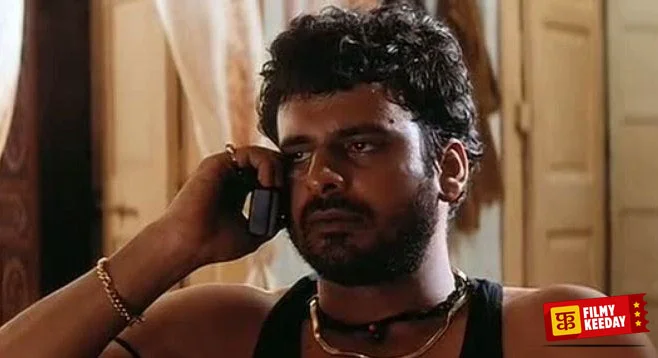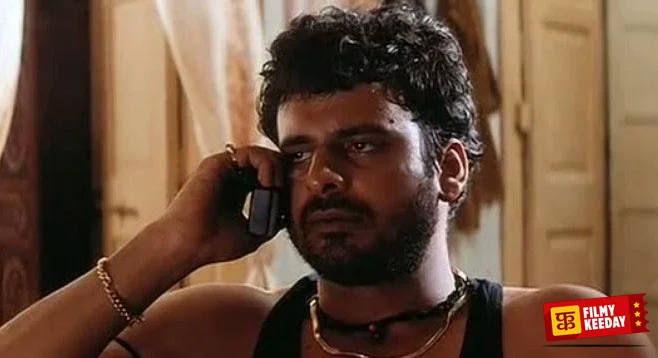 The Ram Gopal Varma's go to man in the 90s, Manoj Bajpayee's portrayal of Bhikhu Mhatre in Satya is even today considered his best performance in Bollywood films. After getting a lot of praise in Satya, he became one of the best actors for character roles in Bollywood.
After getting a lot of praise in Satya, he became one of the best actors for character roles in Bollywood.
Although he was cast in non-commercial films in his early days, he made his presence felt in commercial films with his performance in films like Veer-Zara, Special 26, Satyagraha, and others.
However, his breakthrough performance that brought him nationwide recognition is the portrayal of Sardar Khan in Gangs of Wasseypur Part 1. In 2017, he also won Filmfare Critics Award for Best Actor for his role in Aligarh.
Irrfan Khan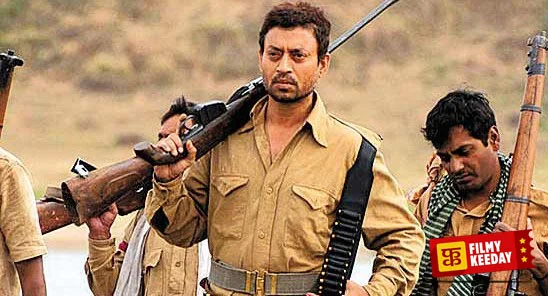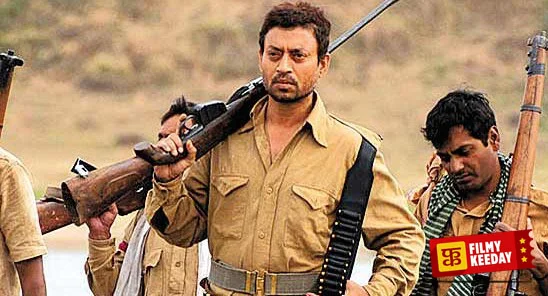 Well, Irrfan Khan isn't as underrated as other actors mentioned in this list. However, his credit is still due in the enormous talent he brings to the table as an artist.
After starting his acting career through Television, Irrfan Khan entered in film industry scene with the 2001 film The Warrior. Although the film was rejected as UK's official entry for Academy Awards for Best Foreign Language Film on the grounds that it was in Hindi, not English, the film won many accolades at several film festivals and Irrfan Khan became a known face across the globe.
Despite The Warrior gaining so much critical acclaim, Irrfan Khan was still an alien in Bollywood circle. He gained recognition in the industry with his brilliant portrayal of the titular character in Maqbool.
Later, he became one of the sought after actors for playing characters that are realistic and quite opposite of the typical Bollywood Hero. After delivering spectacular performances in films like The Namesake, Khan became one of the sought after artists in Hollywood too. His notable films include The Amazing Spider-Man, Life of Pi, Jurassic World and Inferno.
Tisca Chopra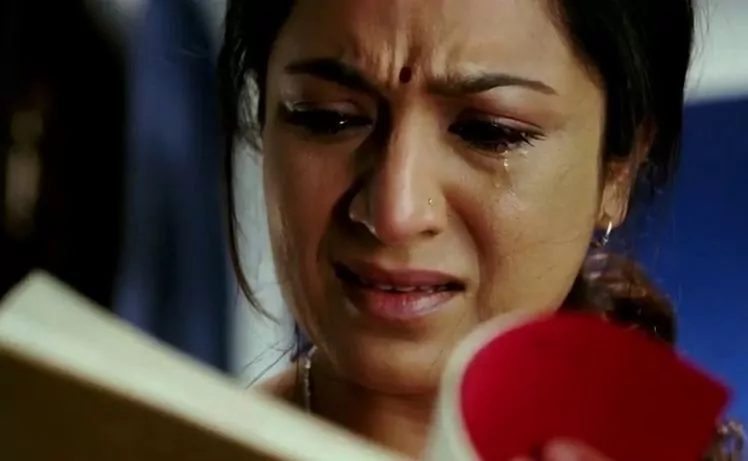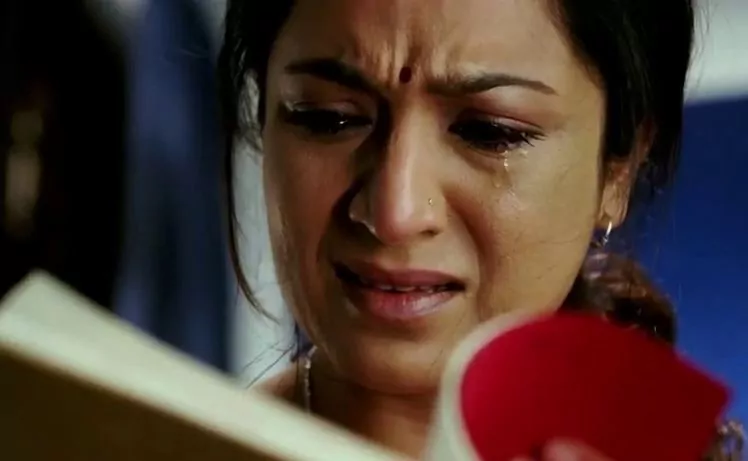 Tisca Chopra made her debut 1993 action film Platform opposite Ajay Devgn. Although Tisca Chopra didn't establish herself as a lead actress since her debut, she gave some brilliant performances in films like Hyderabad Blues 2 and Taare Zameen Par. With outstanding performances in these films, Tisca gained critical applause as a Bollywood artist.
Despite giving some great performances, she wasn't able to bag roles in big budget films and mostly was cast for cameo roles in films later on. If explored well, there's much more to Tisca Chopra and she can deliver even better performances as supporting actress in different genres of Bollywood.
Richa Chadda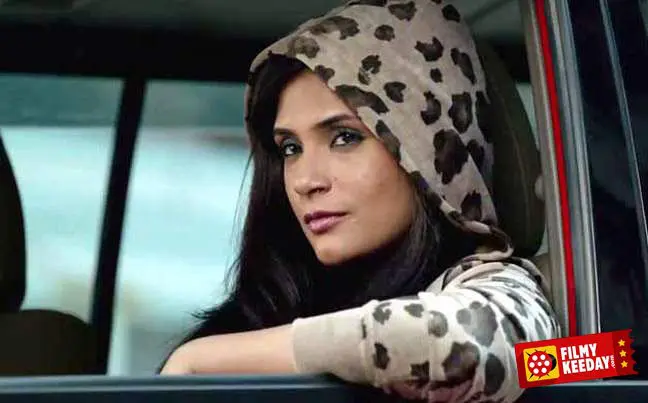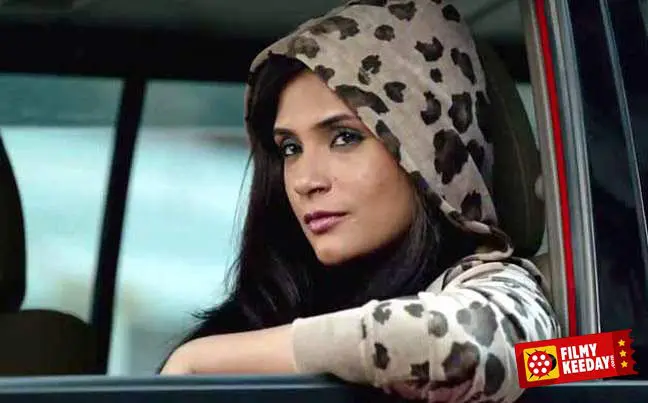 Richa Chadda is yet another character actress in Bollywood who rose to fame with a couple of memorable performances in films like Fukrey, Gangs of Wasseypur series, Goliyon Ki Rasleela Ram-Leela, etc.
Her portrayal of Bholi Punjaban in Fukrey is currently considered as the best performance ever by an Indian actress in a gangster role. Later, she also won critical applause for her brilliant acting as Devi Pathak in the film Masaan.
Despite delivering good work in Bollywood, she hasn't been able to get stronger roles or big budget films.
Tabu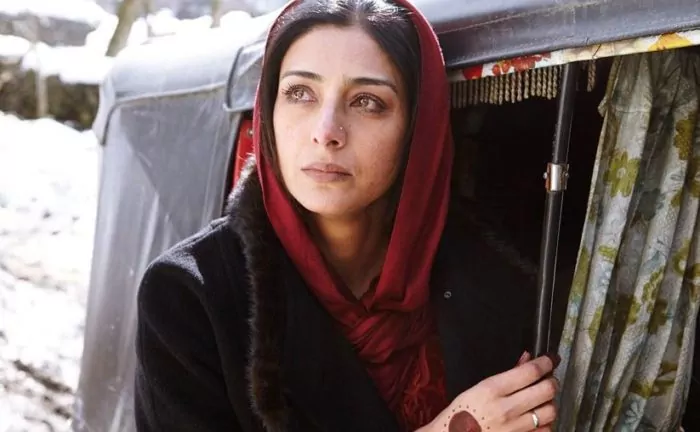 Well, she surely doesn't qualify as an underrated actress, to be honest as she has won one but six Filmfare Awards and 2 National Film Awards. However, she never got the limelight or fame as other actresses of her peak years.
With brilliant acting performances in films like Maachis, Virasat, Hu Tu Tu, Astitva, Chandni Bar, Maqbool, Cheeni Kum, and others, she didn't only proved her acting mantle but also established herself as a bold actress who has the courage to take up any role put forth her.
The main reason behind her hiding from the limelight could be her reluctance to share her personal life in media.
Nana Patekar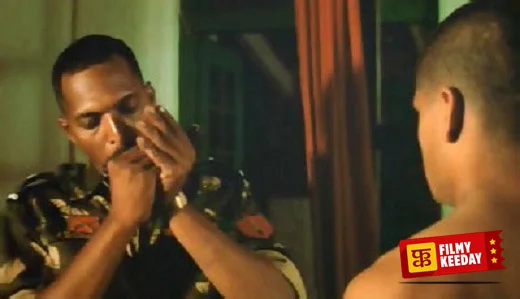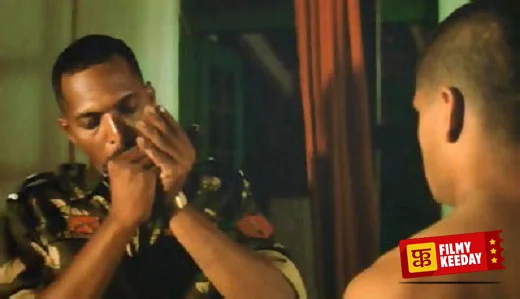 Nana Patekar is undoubtedly one of the finest actors at par with greats like Om Puri, Naseeruddin Shah, Anupam Kher, and others. His persona on screen and brilliant portrayals of characters assigned to him show the acting prowess in store within him.
His performance in Krantiveer is still remembered as one the best performances ever in Bollywood history, especially the climax speech. His roles in films like Ankush, Prahaar, Parinda, Angaar, Tirangaa, and Apaharan are still some of the memorable ones in Bollywood.
Despite being a great actor of the highest stature, he hasn't got his fair share of the limelight like other A-league actors in Bollywood.
Radhika Apte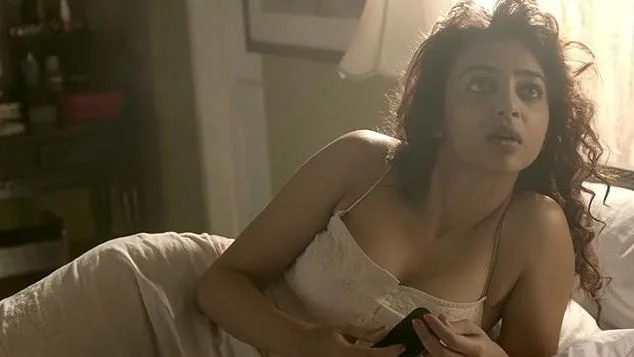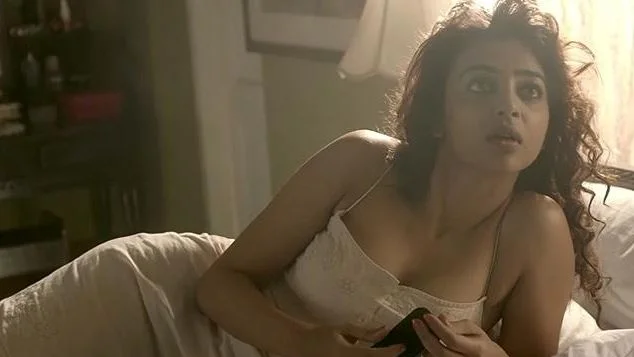 Still a fresh face in the industry, Radhika Apte has many years to cover before being classified as an underrated star.
However, considering the share of fame and limelight bestowed upon other new actresses in this era, it is quite an injustice to Radhika Apte as she has over and over again proven her acting brilliance.
Her journey in film industry began with Vaah! Life Ho To Aisi! but her breakthrough performance was witnessed in films like I Am and Shor in the City. She also worked in several regional films and tried to experiment a lot with different genres.
She came into limelight for a while for wrong reasons when her MMS was leaked and later for the movie Parched where she posed nude for several scenes.
Abhay Deol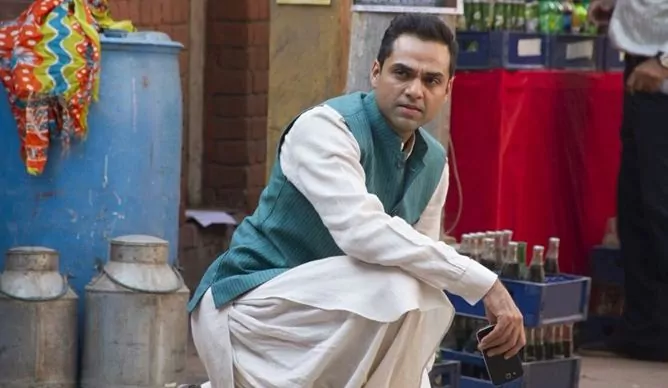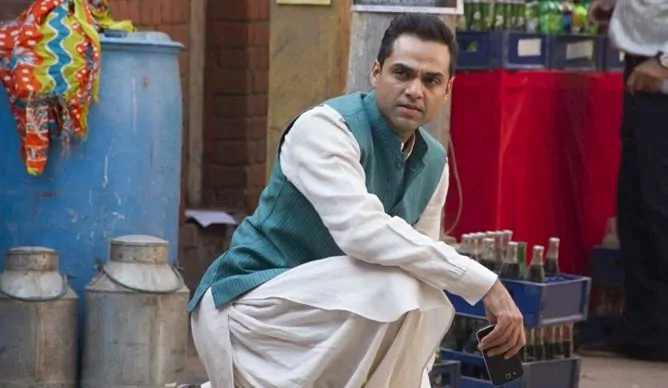 The road into the film industry was quite easy for Abhay Deol being connected to the Deol family. However, despite the average success of his first film, he didn't make it big in Bollywood. He tried different films to harness his acting skills but was lost among other struggling actors in that era.
However, his breakthrough performance came in films like Oye Lucky! Lucky Oye! and Dev.D. Since Dev.D, he has been quite selective about his films and chooses strong characters irrespective of the length of the role.
He has been praised for his performance in films like Zindagi Na Milegi Dobara, Aisha, Raanjhanaa, Happy Bhaag Jaayegi, and others.
Also Read: Epic but flop films of Bollywood.
R. Madhavan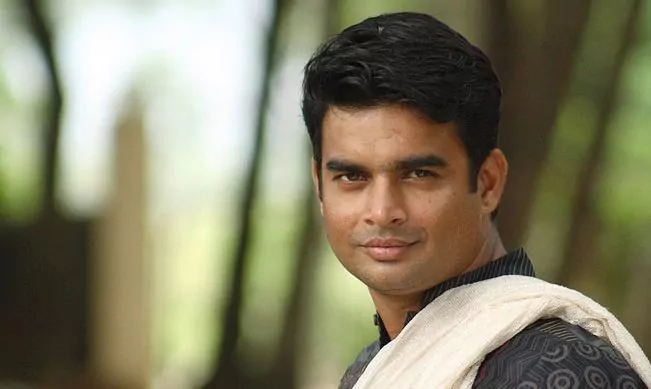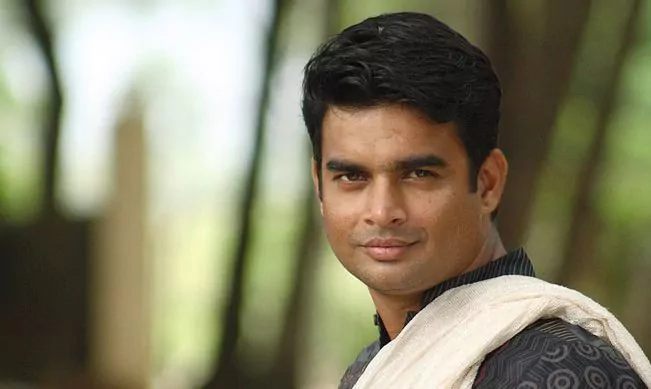 Despite being a superstar in South Film industry, you must be surprised to know that R. Madhavan began his on-screen career with Hindi soap opera Banegi Apni Baat. Later, he became Maniratnam's favorite, who also launched Madhavan's career into Tamil Film industry.
While doing several Tamil films, Madhavan also tried his hands on Hindi films and bagged the most important film of his career Rehnaa Hai Terre Dil Mein.
It was a remake of his own Tamil film Minnale. The stature of Madhavan can be measured by the fact that many of his Tamil films have been remade in Hindi, most of which have been successful in Bollywood.
Yet, we remember only as a second fiddle in films like Rang De Basanti, Guru, Tanu Weds Manu and 3 Idiots.
Kumud Mishra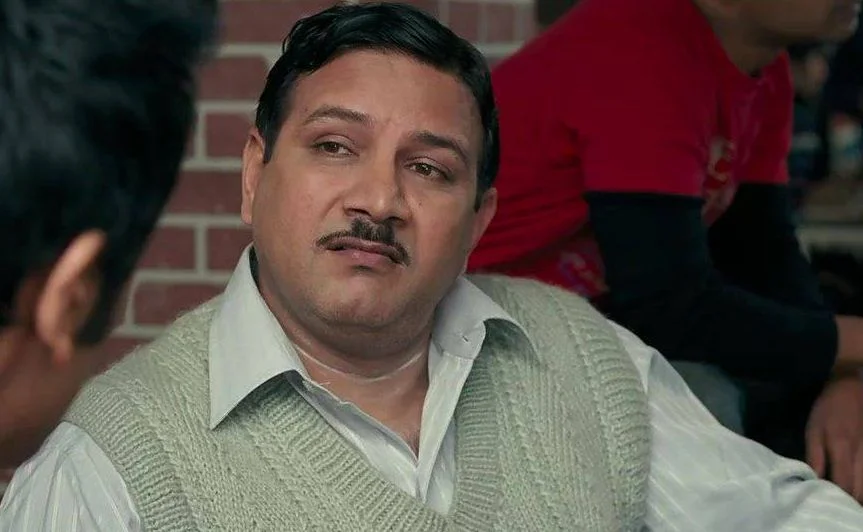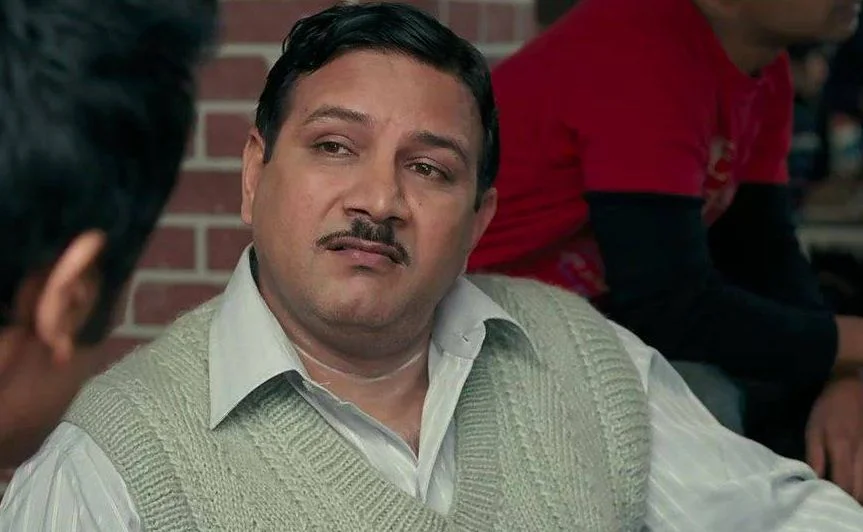 Remember the actor who plays Khatana Bhai in Rockstar and advises Ranbir's Jordan character that in order to become a great singer, you need a broken heart. Well, the impact of that dialogue has influenced this generation like nothing before.
While the lines were too good, the way it was presented made all the difference. Now that's the quality of an actor.
Since Rockstar, the actor has been playing character roles in films like Raanjhanaa, Badlapur, Airlift, Sultan, Rustom, M.S. Dhoni: The Untold Story, and others. The acting prowess of Kumud Mishra makes him fit for several different roles demanded by the industry.
Pankaj Tripathi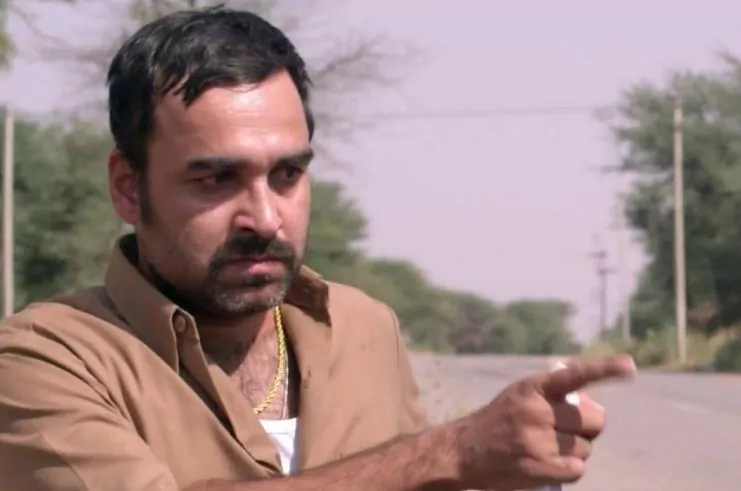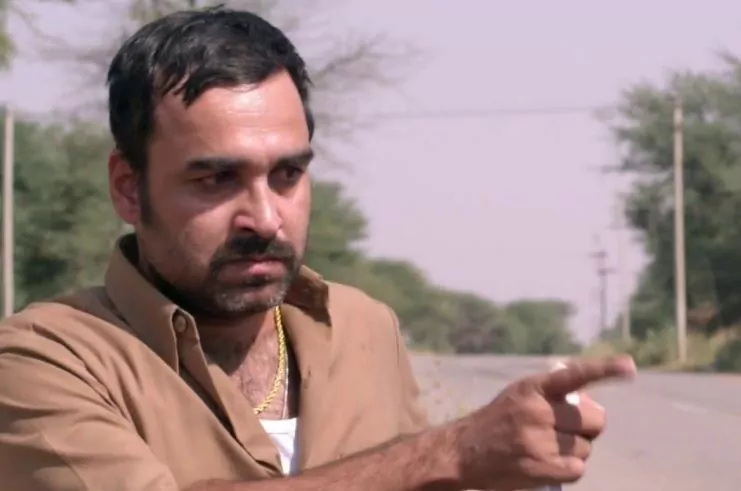 Especially known for his negative roles in Bollywood, Pankaj Tripathi is an actor who hasn't been explored by Bollywood. He is known for his Bihari persona in films and has been cast to play such characters, either for smaller or bigger roles in several different Bollywood films.
He has worked with many prominent filmmakers such as Prakash Jha, Mani Ratnam, Priyadarshan, Anurag Kashyap, Rohit Shetty, and others. Despite his skills as an actor, he hasn't been able to bag a stronger and bigger role in Bollywood films, not even as the negative character.
Piyush Mishra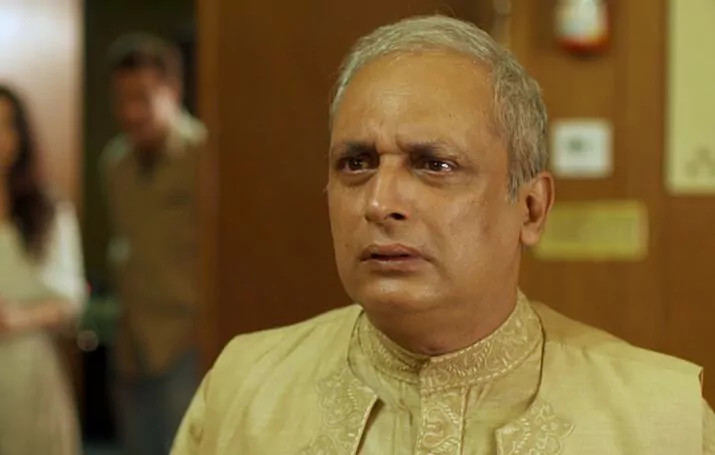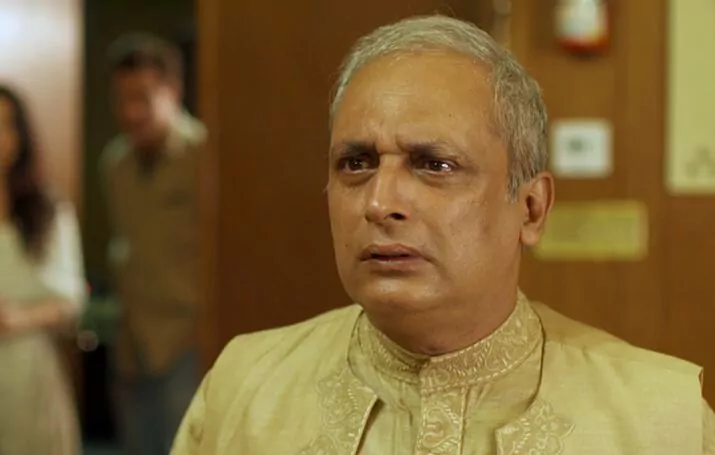 Piyush Mishra is a multi-talented artist in Bollywood who didn't get his fair share of success due to favoritism and lack of creative recognition in Bollywood. Despite showing his acting prowess in films like Maqbool and Gangs of Wasseypur, Piyush Mishra hasn't been able to bag bigger roles in Bollywood.
However, he has worked with big stars like Amitabh Bachchan, Ranbir Kapoor, Irrfan Khan, Kay Kay Menon, and others. Other than acting, he has also displayed his skills as a lyrist, a screenplay writer, a dialogue writer, a singer, and a composer.
Pankaj Kapur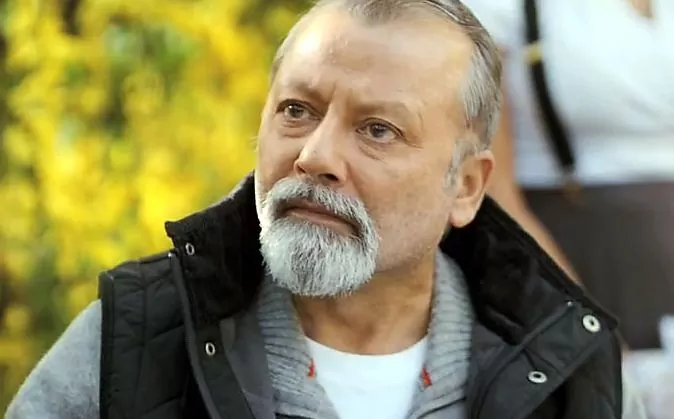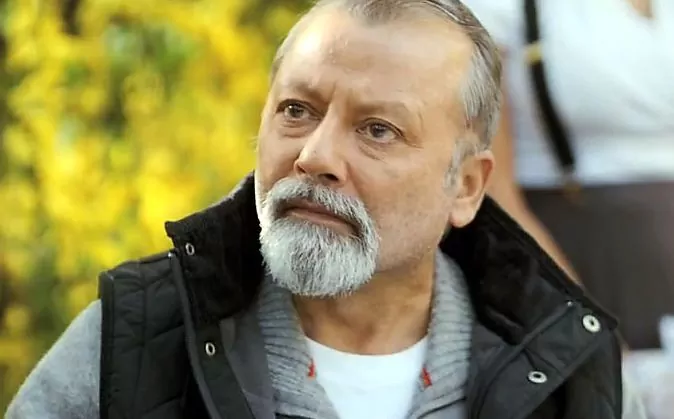 Pankaj Kapur has been entertaining us for years in Bollywood. Since his debut in 1981, he has given some of the best critically acclaimed performances in Bollywood. He has also bagged three National Film Awards for his performances in films like Raakh, Ek Doctor Ki Maut, and Maqbool.
The stature of Pankaj Kapur's acting brilliance can be anticipated by the fact that he is considered as the "Walking Acting School of India" along with the greats like Naseeruddin Shah, Om Puri, Irrfan Khan, Kay Kay Menon, Manoj Bajpayee, and Nawazuddin Siddiqui.
Kay Kay Menon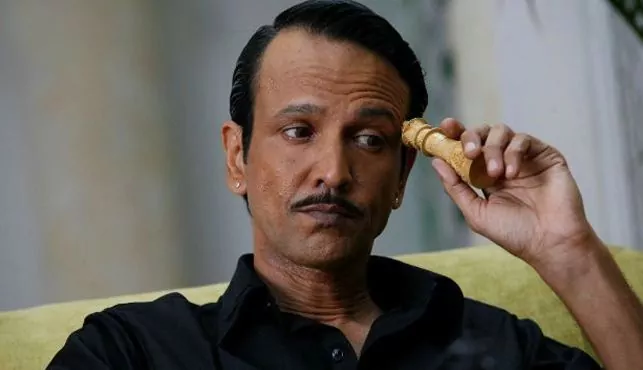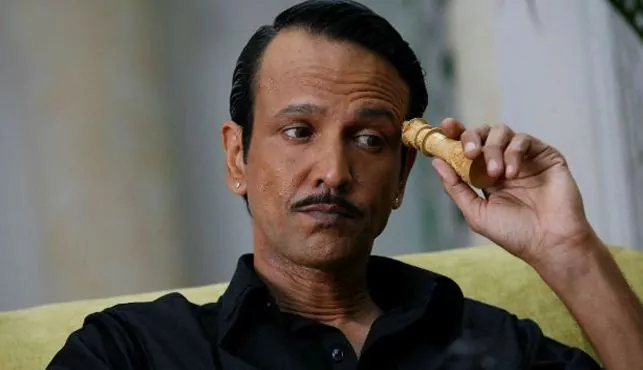 Kay Kay Menon is renowned Indian film, television and theatre actor, who has created a place for himself among the starlets that dominate the Bollywood industry.
Although an underrated, Kay Kay Menon has given some extraordinary performances in all the movies, television shows and theatrical plays, he has worked in till date. Irrespective of the fate of his movies, his acting skills, and persona in the films have always been praised by the critics.
Menon gained recognition among the filmy pundits after his portrayal of a young Prime Minister in television series Pradhan Mantri on Zee TV. However, his true talent came out after his brilliant performance in Hazaaron Khwaishein Aisi.
He caught the eye of various filmmakers and eventually got the biggest breaks of his career in the films like Life in a… Metro and later in Sarkar, where he was cast alongside Mr. Amitabh Bachchan himself. He is known for his versatile character portrayals, whether positive or negative and has established himself as one of the character artists of the industry.
Pavan Malhotra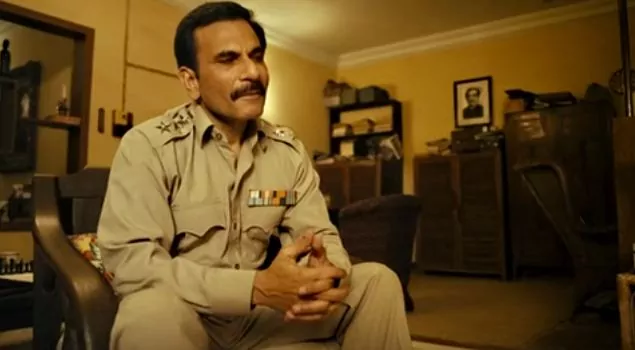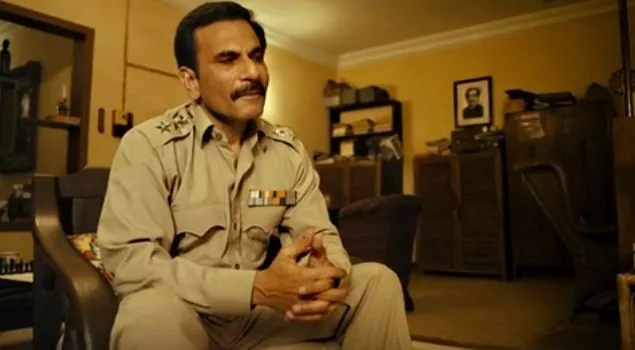 Pavan Malhotra started his career by grabbing a role in Saeed Akhtar Mirza's highly acclaimed television series, "Nukkad" on Doordarshan in 1986. Since then, he has worked with renowned filmmakers like Saeed Akhtar Mirza, Shyam Benegal, Deepa Mehta and Roland Joffe.
Despite working in several artistic cinema, Pavan Malhotra is still an underrated actor, who didn't get his share of fame.
In his early years into the industry, he was praised for his lead roles in National Award winning films such as Buddhadev Dasgupta's Bagh Bahadur and Saeed Akhtar Mirza's Salim Langde Pe Mat Ro.
However, today he has gained a bit of recognition after his performances as Tiger Menon in Black Friday and in blockbuster movies like Jab We Met and Bhaag Milkha Bhaag.
Divya Dutta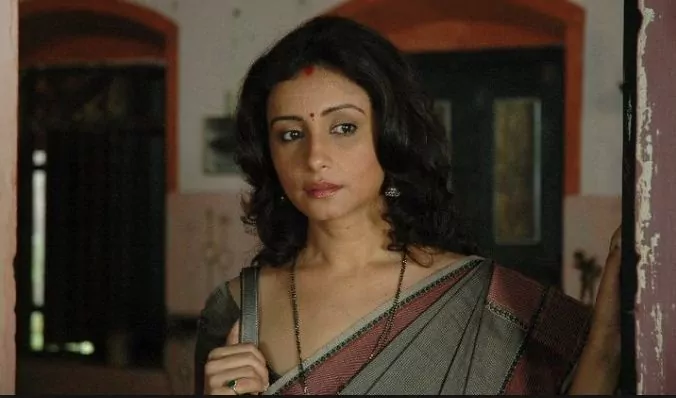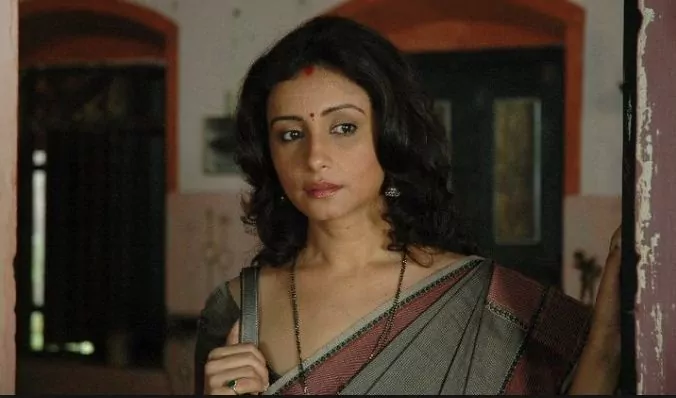 While the majority of Bollywood is eyeing actresses for the glamour quotient, a romantic angle or as an item girl, there are a few actresses such as Divya Dutta, who broke the stereotype and grabbed some important roles simply based on their acting skills.
Well, she may not be as famous as the current lead heroines in the industry, but Divya Dutta has established herself as one of the leading actresses of parallel cinema.
Whether it's Shabbo in Veer-Zara or Milkha Singh's sister in Bhaag Milkha Bhaag, she has always left an impact of her presence in many big banner films irrespective of the length of the screen space she got in these movies. Recently, she gave a brilliant performance in 2016 Hindi thriller film, Traffic.
Nandita Das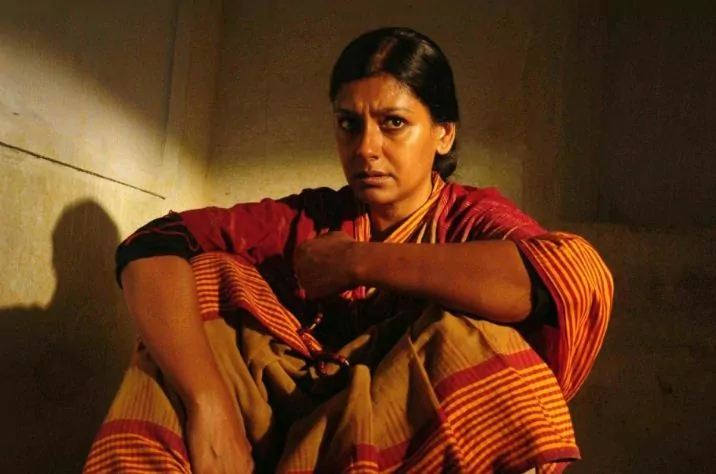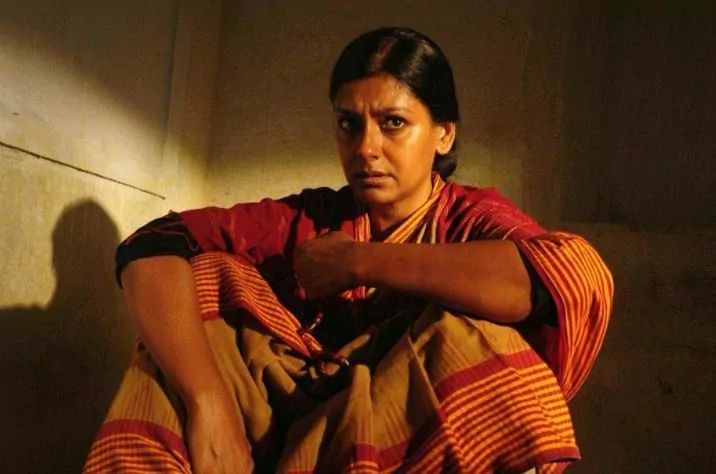 Indian society has this weird infatuation with the color tone and considers fair skin tone superior to the darker one. This mindset often reflects in Bollywood as well where Heroines like Kajol, Rani Mukherjee, Priyanka Chopra, Deepika Padukone etc. had to lighten their skin tone with makeup for their roles. However, Nandita Das was different.
Instead of blending with the stereotype based around skin tones, she embraced her beauty of dark skin tone and gave best performances as an actor in several films as well as became a role model for many women not just in India but across the globe.
Some of her best performances can be witnessed in the films like Fire, Earth, and Bawandar. In addition to being bold, she was also brave enough to test a controversial topic such as homosexual relations.
Despite her brilliant acting skills and a great contribution to Indian cinema, she never got the same media attention or limelight that's often seen around the glamour dolls of Bollywood.
Rajat Kapoor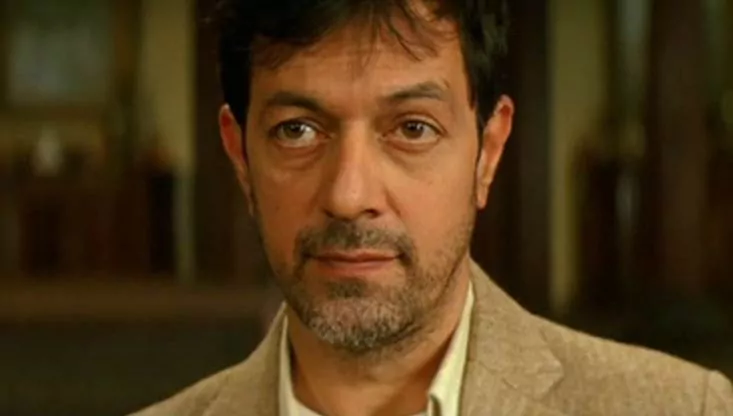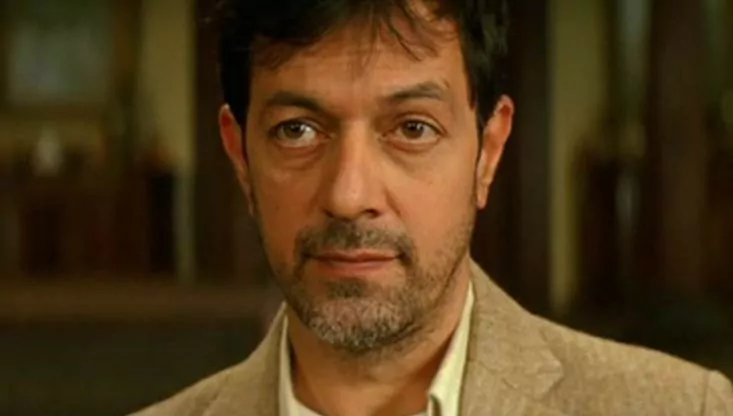 An alumni of FTII (Film and Television Institute of India), Rajat Kapoor is a renowned name in the parallel cinema industry of India. Although Kapoor found it difficult to grab acting offers in his initial days in the industry, he was noticed after his brief role as the uncle of Preity Zinta's character in Farhan Akhtar's Dil Chahta Hai starring Aamir Khan, Akshay Khanna and Saif Ali Khan in the main lead.
And, it was because of this film that he came under the radar of famous filmmakers, who later offered him smaller yet impactful roles in films like Mira Nair's Monsoon Wedding, Madhur Bhandarkar's Corporate, and the epic comedy Bheja Fry.
He also had a successful stint as director and has already won three National Awards for his short films Tarana and Hypothesis as well as his directorial debut Raghu Romeo, starring Vijay Raaz in the lead. Yet, he continued his acting career grabbing important character roles in good movies and was last seen in movies like Drishyam and Kapoor & Sons.
Sanjai Mishra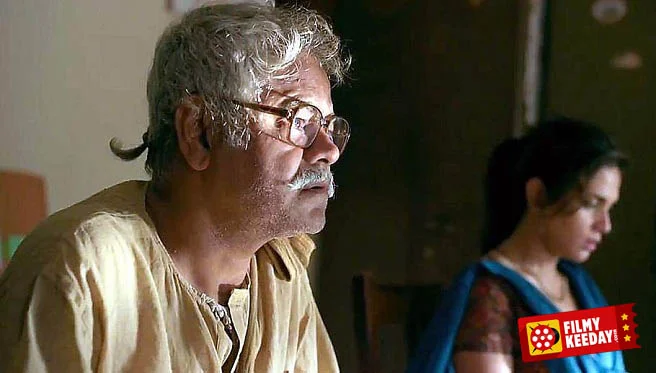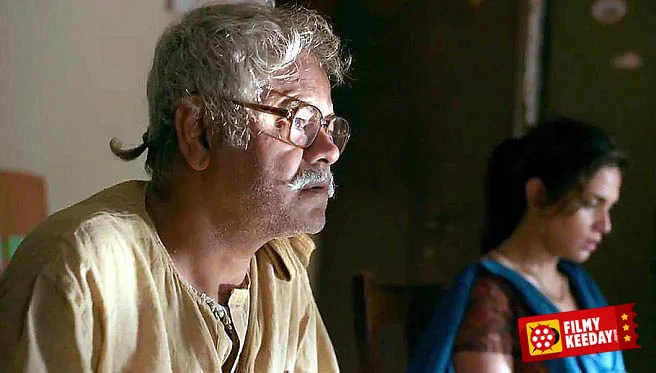 He may not have left a great mark on the big screen, but all of us still recognize him as the Shuklaji from the epic comedy series, "Office Office". Sanjay Mishra has been contributing to both the small screen and big screen since his acting debut in 1995 film Oh Darling! Ye Hai India!
Although he was kind of lost after the movie with brief appearances in character roles in movies like Rajkumar and Satya, he has been there giving some excellent performances in various different films playing several versatile characters, mostly as a comedian, till date.
He came into the scene once again for a short period of time, when he grabbed his first Filmfare for Best Actor (Critics) for his portrayal of Raje Bauji in the critically acclaimed film Ankhon Dekhi.
Manoj Joshi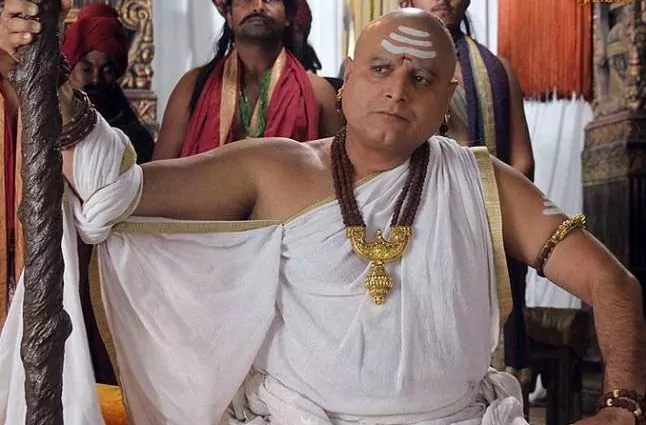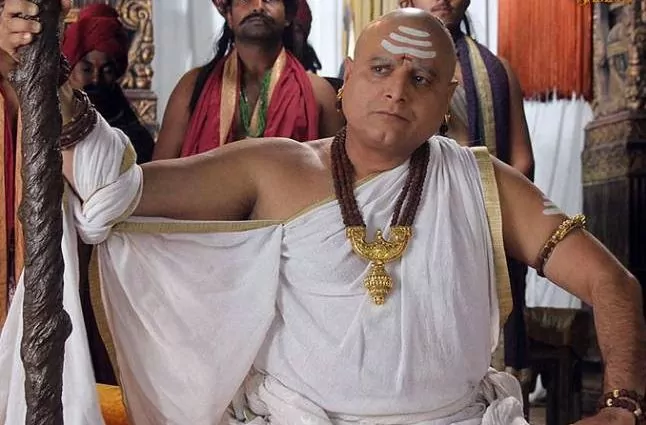 Manoj Joshi started his acting career with theatre plays in various different languages. Having worked in more than 60 films since 1998, Joshi has established himself as one of the best comedians of the current era in Bollywood.
Yet, he has also given great performances in different roles other than comedy such as the Inspector in Sarfarosh and a head of the Brahmin family in Bhool Bhulaiyaa.
However, he is highly recognized for his comic avatars in different movies like Hulchul, Hungama, Bhagam Bhag, Phir Hera Pheri, Chup Chup Ke, Dhoom, Bhool Bhulaiyaa, and Billu Barber. He has also been a part of hit television shows such as Ek Mahal Ho Sapno Ka and Khichdi.
Ashutosh Rana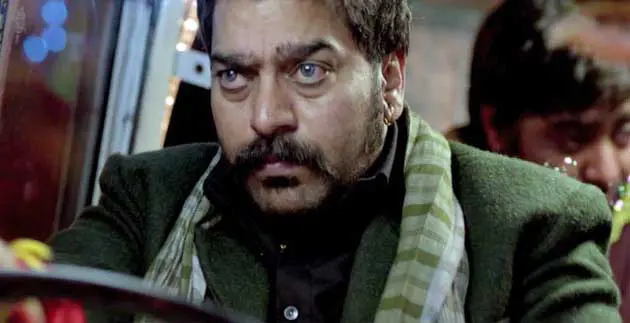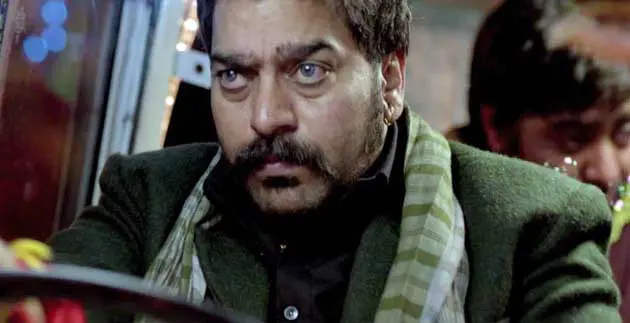 Well, if there's one actor who could have been among the list of greatest villains of all time, then it had to be Ashutosh Rana for his scariest performances in films like Dushman and Sangharsh.
However, after giving the best performances of his career as Gokul Pandit in Dushman and the iconic Lajja Shankar Pandey in Sangharsh, the actor didn't get such impactful characters in the future.
Apart from working in the Bollywood film industry, Ashutosh Rana has also been successful in the South Indian films and is one of those few actors, who has worked in 4 different language films.
Ronit Roy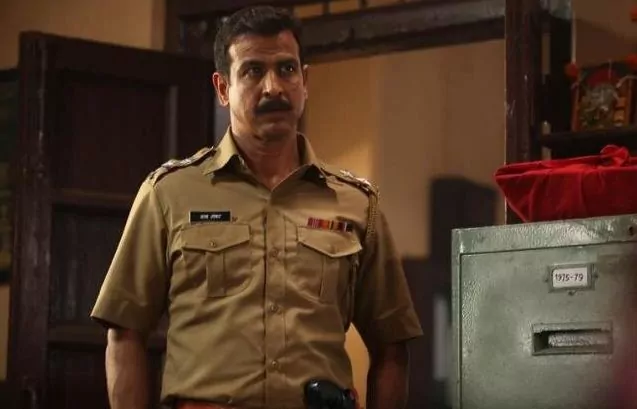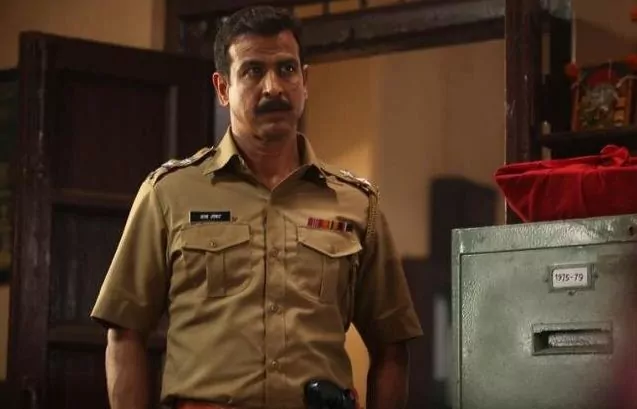 Ronit Roy tasted success right from his debut film Jaan Tere Naam in 1992. However, he couldn't compensate on that success and eventually was away from the film industry after a couple of films here and there.
He came back into the scene when he was cast in Ekta Kapoor's hit daily soap TV series Kasuati Zindagi Ki as Mr. Bajaj and then later he replaced Mihir in Kyunki Saas Bhi Kabhi Bahu Thi.
These acting stints on television gave the necessary boost to reboot his film career and he started getting offers to work in several big banner films in supporting roles.
He picked the right films and gave brilliant performances in Anurag Kashyap's That Girl In Yellow Boots, Karan Johar's Student of the Year and 2 States, Deepa Mehta's Midnight Children, Sanjay Gupta's Shootout At Wadala, and eventually Anurag Kashyap's Ugly.
However, his best performance till date came in a small banner low budget film Udaan, which also got him his first Filmfare Award.
Saurabh Shukla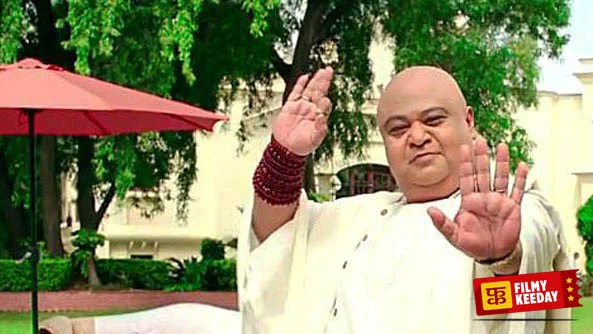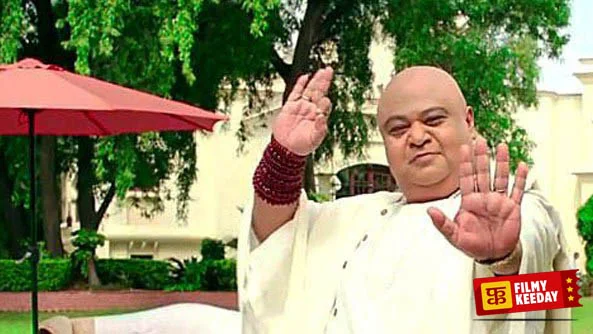 Saurabh Shukla is well-known for playing Kallu Mama in Ram Gopal Varma's 1998 film Satya, which is even today considered as one of the iconic characters in the Hindi film industry.
Shukla, who started his acting career working in several different theatre plays, got his first break on the big screen in Shekhar Kapoor's Bandit Queen.
Later, he spent his time on TV as Vijay Anand's sidekick Gopi in 1994 hit Doordarshan series Tehkikaat. However, after Satya, he never looked back and gave some great performances under different character portrayals in various different hit films including PK, David, Barfi, Yeh Saali Zindagi, Yuva, and most importantly the Academy Award winner Slumdog Millionaire.
Swara Bhaskar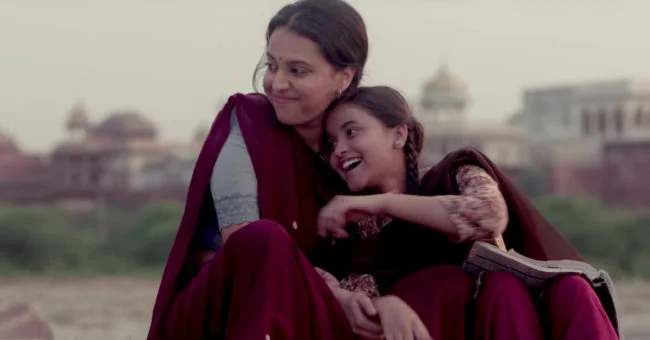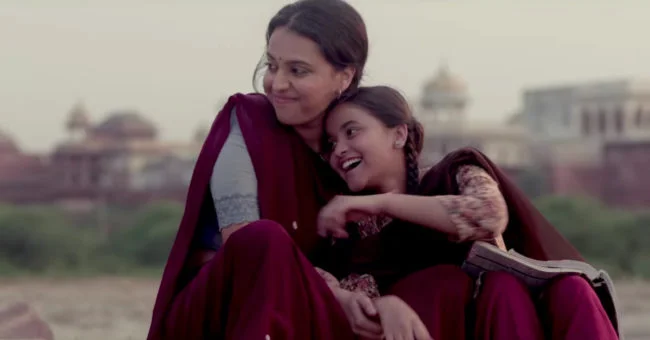 Swara Bhaskar made her debut with 2009 film Madholal Keep Walking, but she came to notice when she was in the supporting cast alongside main leads Hrithik Roshan and Aishwarya Rai in Sanjay Leela Bhansali's Guzaarish.
She is often known for her bold voice and genuine character portrayal and it was visible for her performances in movies like Tanu Weds Manu and Raanjhanna.
Her acting skills and performance delivery also attracted big banners such as Rajshri and she was offered the role of Salman Khan's sister in the latest Rajshri film Prem Ratan Dhan Payo.
However, she proved her real potential in 2016 comedy film Nil Battey Sannata, in which she was cast in the lead role and attracted a lot of critical acclaim for her performance.
Atul Kulkarni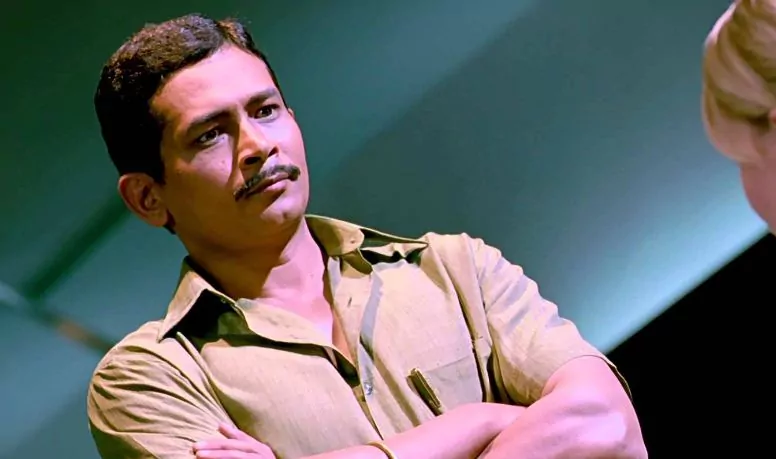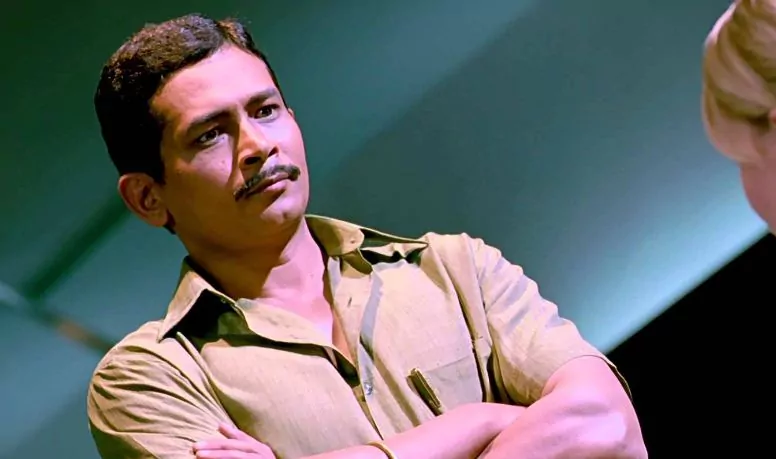 Highly acclaimed for his performances in Hey Ram and Chandni Bar, Atul Kulkarni is yet another underrated actor in Bollywood. Alumni of NSD (National School of Drama), has worked in several films in different languages.
Till date, he has worked with some of the great filmmakers of the current era and gave some of the best performances of his career in movies like Hey Ram, Chandni Bar, Rang De Basanti, Khakee, etc. He also won National Film Award for Best Supporting Actor for Hey Ram.
Jimmy Shergill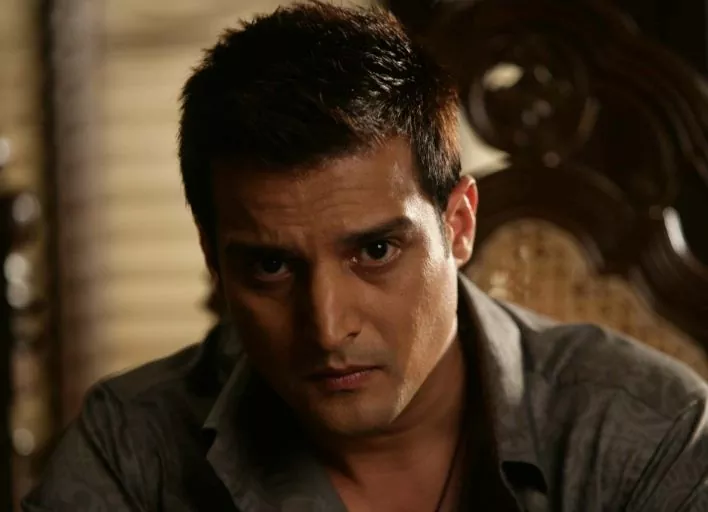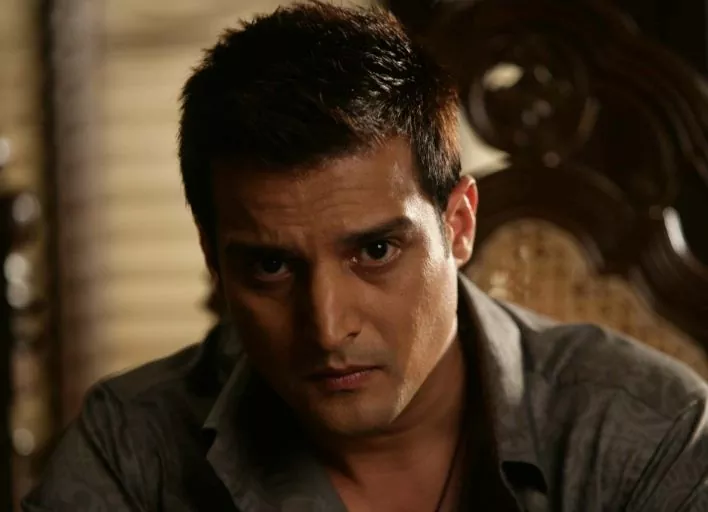 Jimmy Shergill made his debut in Aditya Chopra's Mohabbatein starring Amitabh Bachchan, Aishwarya Rai and Shahrukh Khan in lead roles. Although he had the looks of becoming the next romantic hero, his career didn't pick up well as predicted.
However, his performances in movies like Haasil, Munna Bhai MBBS, Tanu Weds Manu, A Wednesday, Special 26, etc. gained him critical acclaim and helped him in his development as an actor.
Vijay Raaz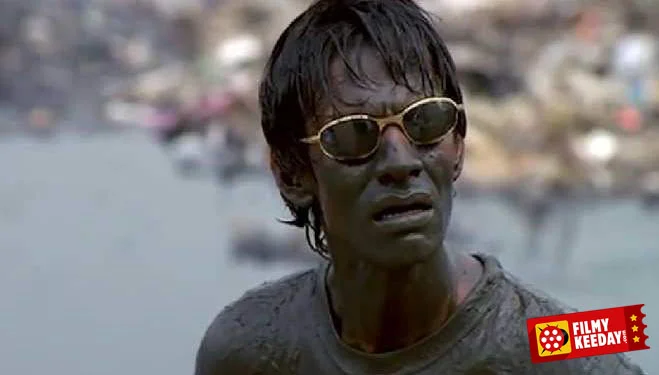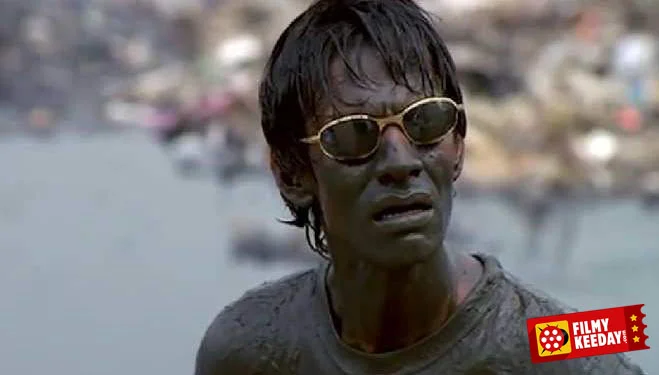 Although his movie Run, starring Abhishek Bachchan, didn't perform well at the Box Office, people still loved his performance in the film and even today, there are many who would watch only scenes of Vijay Raaz from the movie on YouTube and enjoy.
Vijay Raaz is an alumni of NSD and was picked by Naseeruddin Shah, who recommended the actor to Mahesh Mathai and Mira Nair, who eventually cast him in Bhopal Express and Monsoon Wedding respectively.
After being acknowledged in these films, Vijay Raaz grabbed many different comedian roles in several films under different banners. However, his biggest achievement till date comes from his National Award winning film, Raghu Romeo, in which he play the titular role of Raghu.
Boman Irani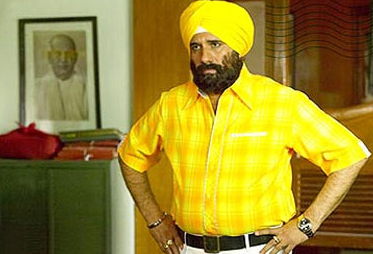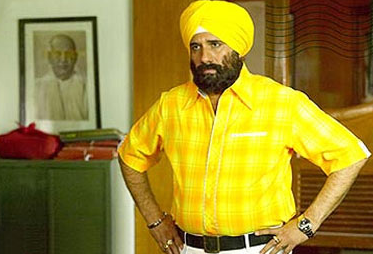 Bomani Irani found his acting prowess at the age of 40. Yes, he made his film debut in the 2001 film Everybody Says I'm Fine! However, his portrayal of Dr. Asthana in Munna Bhai M.B.B.S. is what gave him recognition and applause from all over the country.
There was no turning back then as he established himself as one of the brilliant character actors of all time. However, he couldn't gain the same popularity or recognition as the likes of Paresh Rawal or Anupam Kher, who are considered as the icons of character roles in Bollywood.
Since Munna Bhai, Boman has explored his talent further with different roles in multiple genres like comedy, drama, action, horror, etc.
Rajkummar Rao Yadav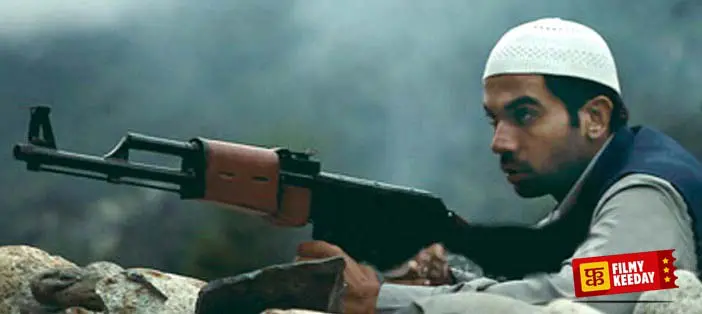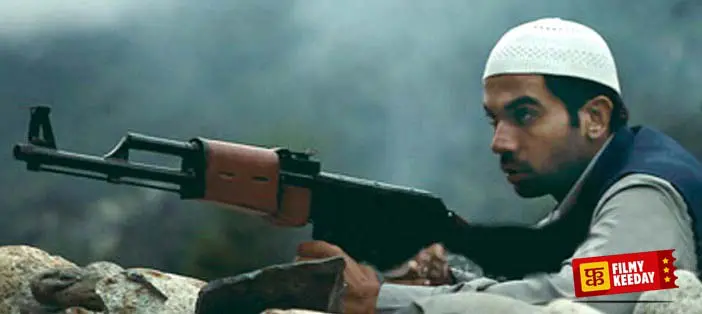 Yet other alumni of FTII, Rajkummar Rao Yadav made his film debut in Ekta Kapoor's controversial film Love, Sex Aur Dokha. However, his first taste of success came in the form of Kai Po Che, a film adaptation of Chetan Bhagat's bestselling novel, Three Mistakes of My Life.
However, his biggest achievement came after he played the titular role in the 2013 biographical film, Shahid. The film also earned him his first Filmfare Award and National Film award for Best Actor.
Your Turn!
We know, this is a small list of Most underrated Bollywood Actors, you can expand the list by commenting with more underrated performers name.