'Bollywood' the Name which is known by almost every Indian.
Just Not Indians but worldwide this is famous just because of our respected Bollywood Actors.
No matter what the age is but Bollywood teaches us lots of things, emotions or ideas which are somewhat necessary in our life and helps us to lead successful and interesting life.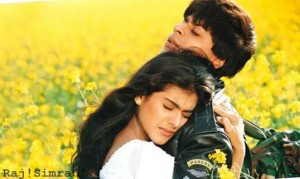 Romance, Action, Drama, Comedy, Thriller are some of the types of Bollywood which are very much appreciated by the viewers.
Whenever a new movie is about to start the Gossips related to that movie starts accordingly and which leads to success the movie by some controversial news which at the end help to movie makers by get popularity.
As the Gossips Increase, the expectations of people also increases accordingly which may be leads to a pressure for movie makers as if they don't satisfy their audience then it will really going to tough for them to survive in Bollywood.
If we are talking about yrf banner they mostly make Romantic movies which are based on True Love and the expectation from this banner is almost increased after the release of DDLG (1995).
Remember! The 'Raj' and The 'Simran'? 😉
Yeah, I'm talking about the king khan SRK of Bollywood who played the role of a Lover boy named 'Raj' and Kajal who played the role of Typical Indian girl named 'Simran'.
From then only, every girl is searching RAJ for her and if I'm talking about myself I'm also in searching that type of guy for me and really Love the way SRK played that role.
Well, after the huge success of DDLG, expectations from SRK as well as other actors are increased a lot.
Like yrf banner we have so many known productions for the Bollywood like "Bhatt banner", "Prakash Jha Productions", "Madhur Bhandarkar productions" any many more who are giving their best shot to fulfill the expectations of viewers.
As Bhatt's movies are generally based on Love thriller in which the story just for Entertaining viewers. Under this banner they mostly choose Imraan Hashmi for the lead role and now viewers are expecting some other Bollywood actor inplace of Imran.
Prakash Jha Productions mostly present Controversial movies like Raajneeti , Aarakshan which are based on trending topic of INDIA and personally I really like both of these movies which show us the bad face of India.
Under Madhur Bhandarkar productions, the films are always based on bitter truth of Glamorous India. Some Creations are Fashion, Heroine, Chandni bar etc.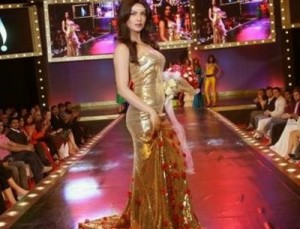 And by taking these big names as a Viewer I'm expecting something different and more trending for their upcoming productions. They can't word in only one field with the same actors and actresses.
Viewers love to watch "Masala Movies" this thing is very much known by every producer and they are trying their best shot to come up with the expectations of viewers.
At the end,
I like to conclude with these words "It's all about how they are presenting their views in front of people."
And if they are continuously experimenting with the images of Bollywood stars which are made by them in years then it will help to them also to have another type of role as well as for us too as a Movie Freak.