Since the '80s, this word has come to mean some clichéd story of evil shit going down all thanks to a nerd in some dark room. Of course, as we grew up, we realized the vast gamut of hacking.
It still doesn't stop fascinating us; the idea that somehow magically a nerd, the underdog character, with whom most of us relate to, ends up saving the day by pressing a bunch of keys and the glory that such an act brings to negate all the bullying and social alienation that the character – or we ourselves – might have gone through!
There are several TV Series that have spun up elaborate storylines just to capture this underlying emotion in myriad ways!
Best TV Shows about Hacking
Mr. Robot (2015 – Present)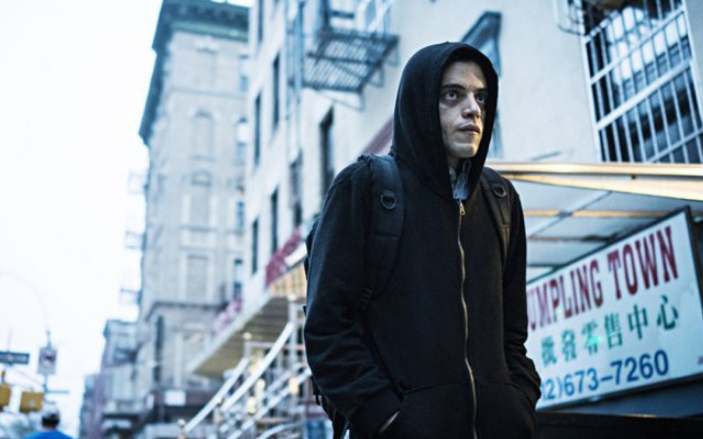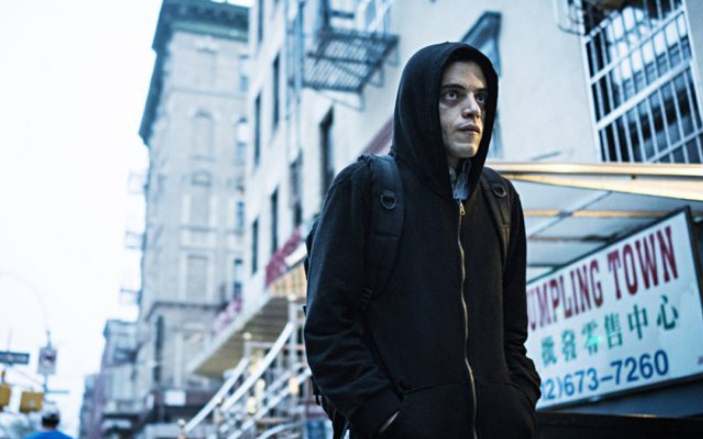 An American thriller series brought by USA Network(later acquired by NBC), it is created by Sam Esmail.
The protagonist, Elliot, is a cybersecurity engineer by day and a vigilante hacker at night. He is suffering from clinical depression and social anxiety disorder. He gets recruited by Mr. Robot, an anarchist to join 'fsociety' which is a group of hacktivists. The aim is to destroy the very corporation Elliot works for.
What works for this series is the depth of the characters, the contextually relevant pessimistic narrative and the brilliant performance by Rami Malek who plays Elliot.
It is available on Amazon Prime India!
Silicon Valley (2014 – Present)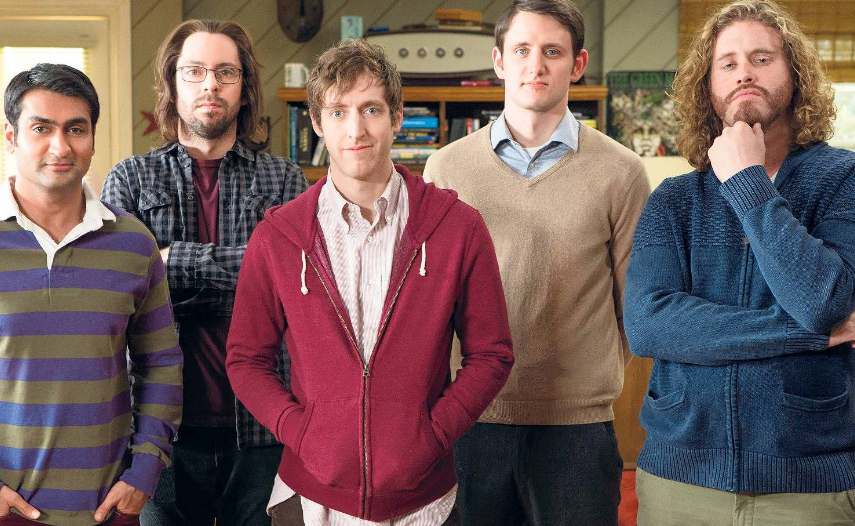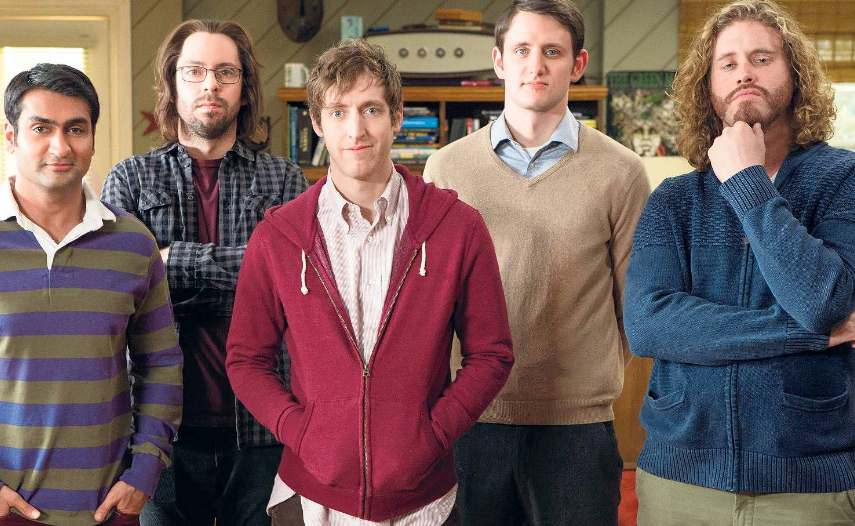 A comedy series by HBO; created by Mike Judge, John Altschuler& Dave Krinsky.
It is about events that occur with five young start-up founders in California's Silicon Valley.
While the main genre is a comedy, the series doesn't solely rely on direct humor but derives it from its wide range of quirky characters and unusual situations that they get into. Not only that, there's plenty of dark humor sprinkled in to mirror the actual state of the famed Silicon Valley.
It is not afraid at pulling punches & makes a funny yet serious statement about the hub of the American tech community. The content remains fresh throughout all seasons while maintaining the original framework of Richard Hendricks, the underdog CEO who is trying hard not to be a bad guy while tackling all sorts of challenges.
Also check: Best American Sitcoms of All The Time
Being an HBO production, it is available on Hotstar Premium!
The IT Crowd (2006 – 2013)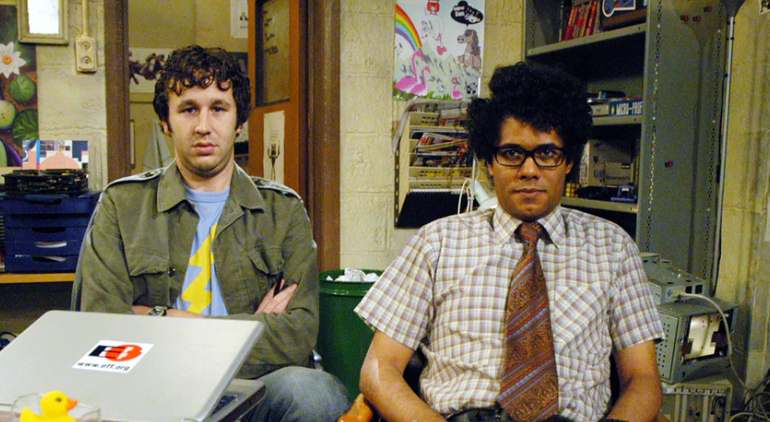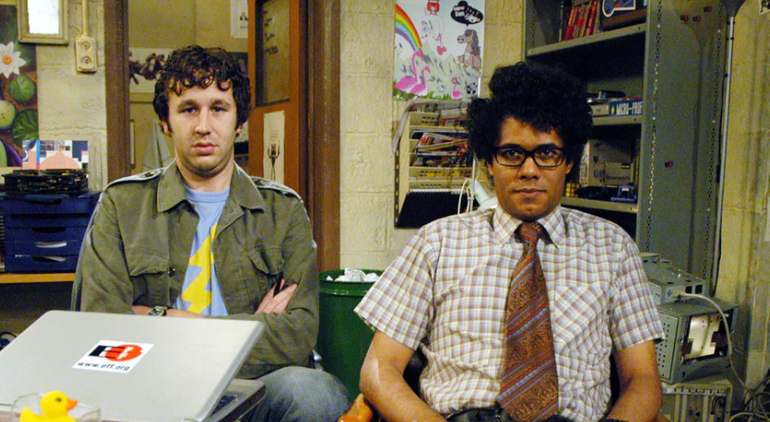 A cult British sitcom produced by Channel 4, created by Graham Linehan.
The film revolves around three main characters who form the IT team of a corporate organization. They are put up in the basement of the tall office tower highlighting the low importance of the senior management places on their role in the company.
While Maurice Moss and Roy Trenneman are the typical socially inept computer geeks, Jen Barber is a new employee who is tasked with heading the IT team despite being computer-illiterate.
It is available on Netflix India! It is so remarkable that NBC, in its third attempt, is finally coming up with an American remake roping in Graham as the creator.
Salvation (2017 – Present)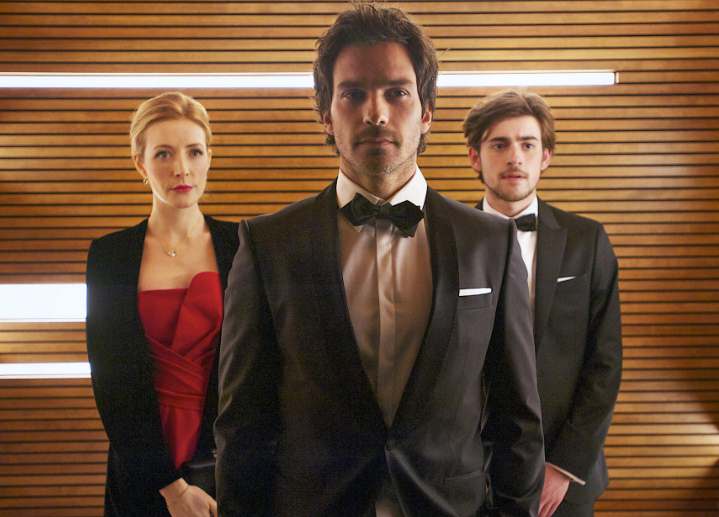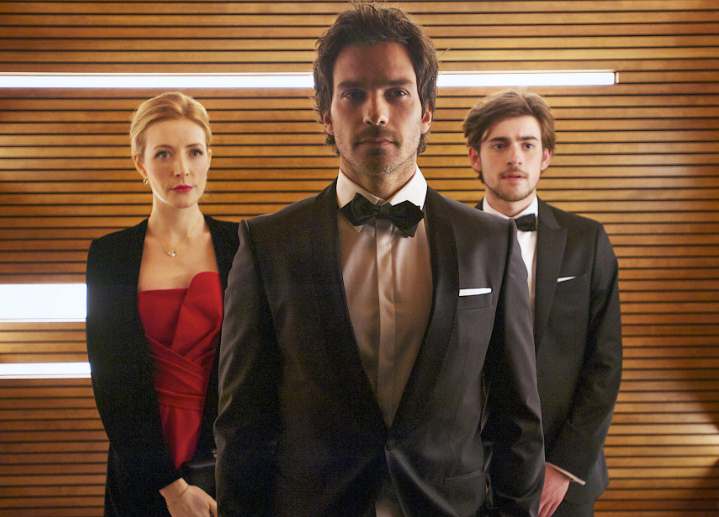 An American suspense drama, produced by CBS and created by Liz Kruger, Craig Shapiro & Matt Wheeler.
The show begins with Darius Tanz, an ultra-rich scientist, and Liam Cole, an MIT student discovering an impending asteroid collision. They team up together as they only have six months to change the course of the asteroid. The show also focuses on the global consequences of such a major apocalyptic event.
The second season is being currently aired and will probably be available on Netflix India soon, but you can watch the first season there.
Person of Interest (2011 – 2016)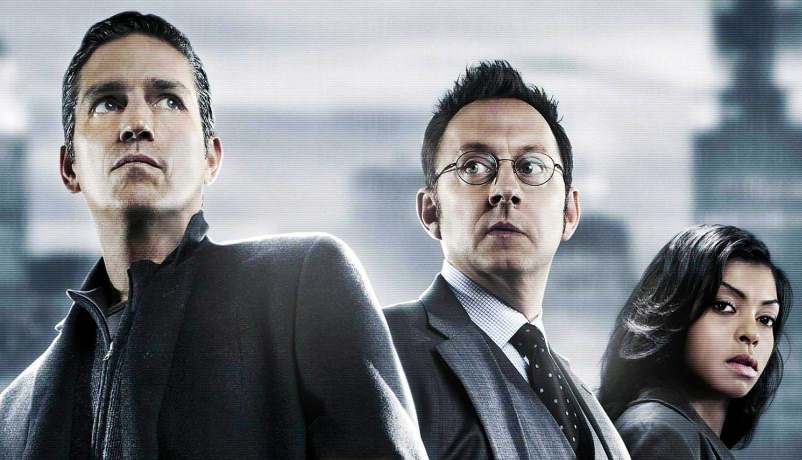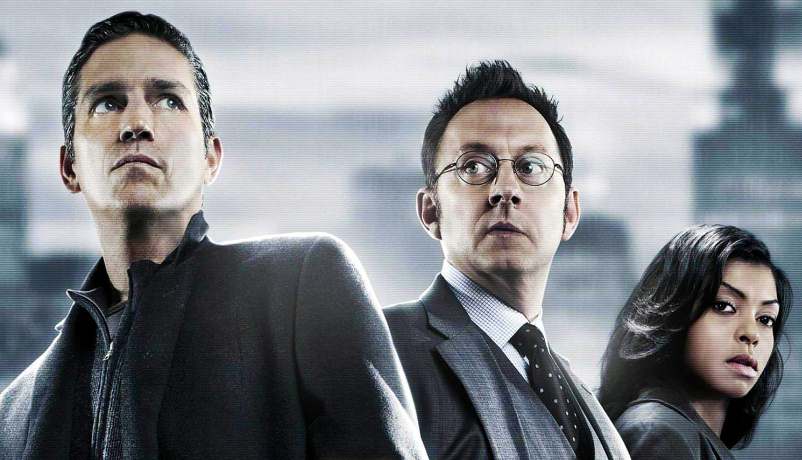 An American sci-fi crime drama, produced by CBS and created by Jonathan Nolan.
The protagonist is a reclusive billionaire, Harold Finch, who is the creator of a highly intelligent supercomputer built for the US govt. for gathering intel to prevent terror attacks. It has massive videographic data feeds and extremely high analytical capabilities making it powerful.
Since this is a top-secret mission, the US govt. decides not to utilize it to prevent non-terror incidents involving seemingly ordinary crimes. Finch is not able to let it go on account of his conscience and ropes in John Reese, a former CIA agent to tackle these incidents.
The first season sets the motivation base of its characters later on evolving the plotlines dramatically often using flashbacks to link aspects to the past.
It is available on Amazon Prime India!
CSI: Cyber (2015 – 2016)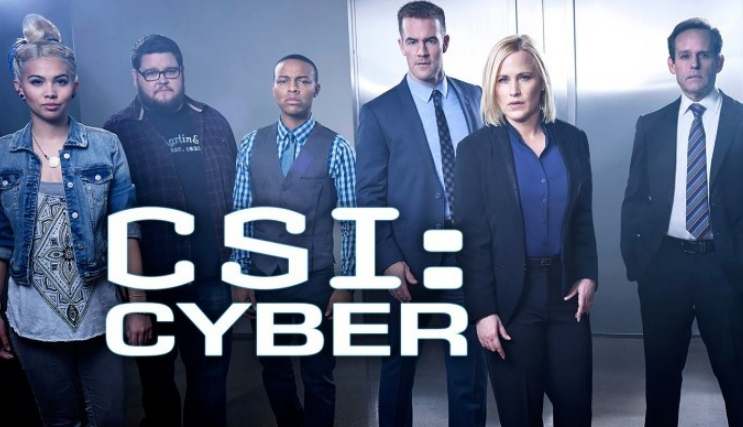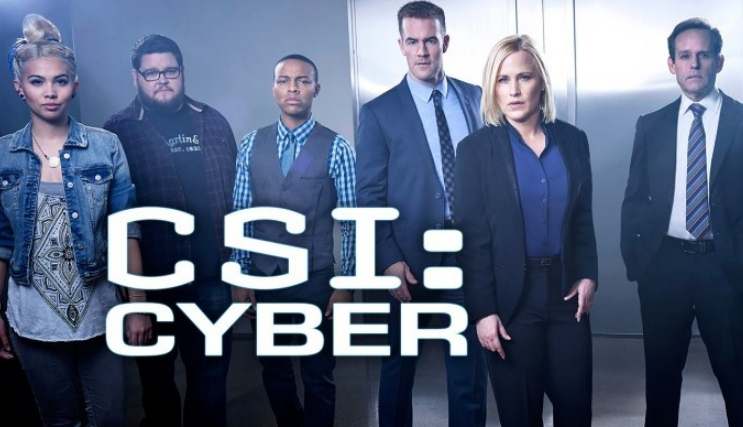 It is the fourth series and a modern take of the famed CSI franchise. For the uninitiated, CSI stands for Crime Scene Investigation. It is a CBS production created by Anthony Zuiker, Carol Mendelsohn & Ann Donahue.
A team of FBI Special Agents is formed to investigate cyber-crimes happening in North America. They happen to solve a wide range of cases such as murder, cyber theft, hacking, sex offenses, blackmail, etc.
Also Read: 17 Best Netflix Original TV Series You Must Watch
Chuck (2007 – 2012)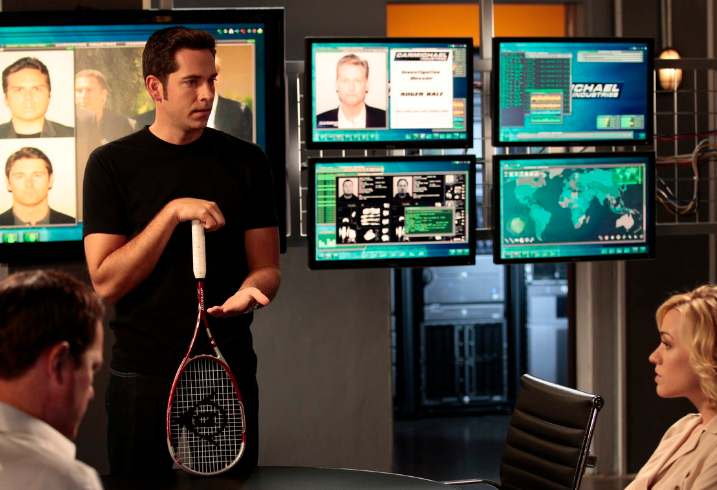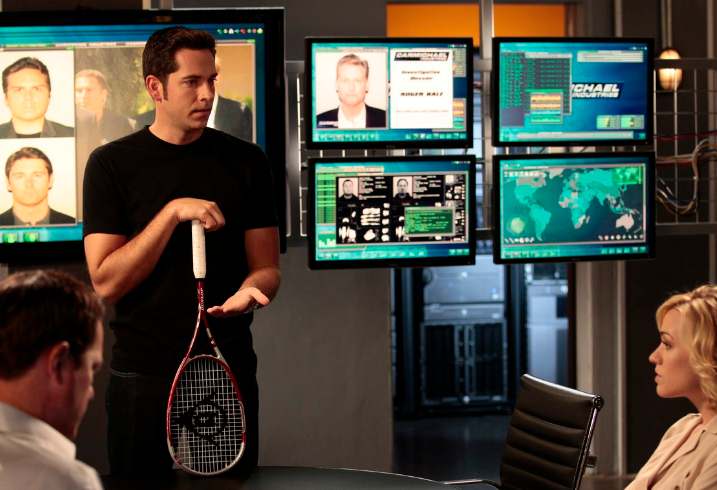 An American spy dramedy produced by NBC, created by Josh Schwartz & Chris Fedak.
The protagonist, Chuck Bartowski, inadvertently downloads CIA secrets into his brain through an email. This results in CIA and NSA deploying him on their secret missions thus changing his simplistic life into a crazy one.
The attention to detail, the witty dialogue, and the relatable humor, in general, make it highly entertaining. The viewers loved this show so much that the fast-food chain Subway caved into increasing its show sponsorship drastically to renew it for the third season back when NBC was reluctant to do so.
It is available on Amazon Prime India!
Arrow (2012 – Present)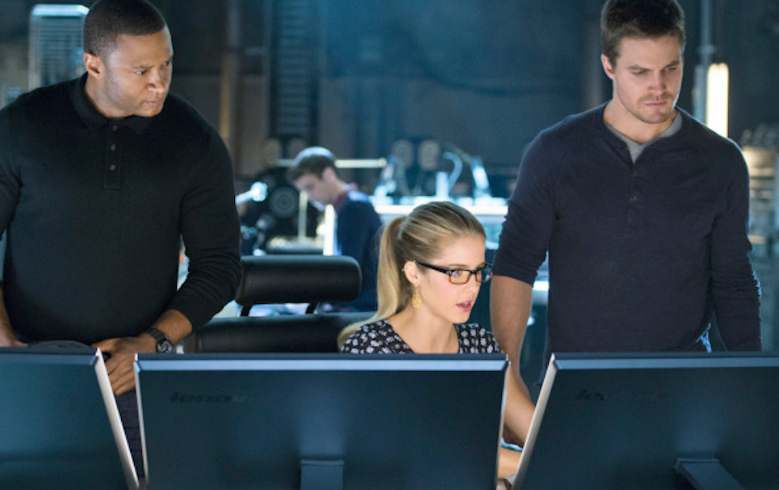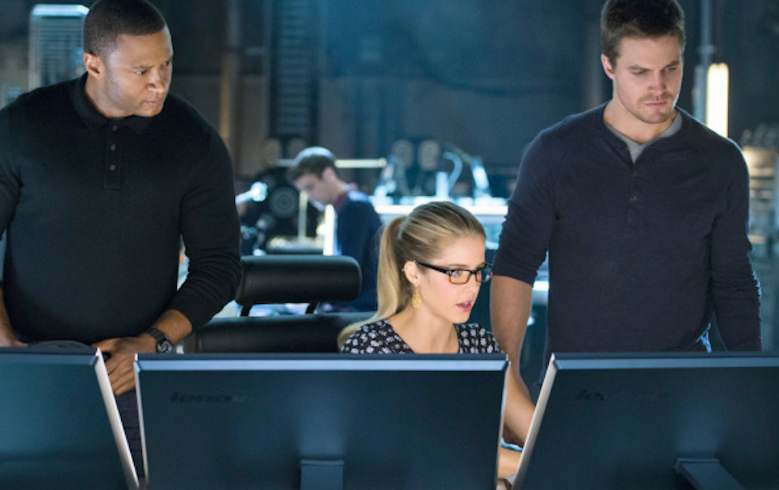 An American superhero series, produced by The CW and developed by Greg Berlanti, Marc Guggenheim & Andrew Kreisberg. It is based on DC Comics' Green Arrow.
Oliver Queen is a billionaire who returns home after spending five years on an island, becomes a vigilante to fight crime & corruption using a bow and arrow.
Despite its crisp action sequences, it focuses on the humane side of Green Arrow. While it started off nicely in its initial seasons, it later got criticised for too many parallels with Batman's characters and storylines. It still continued to receive favorable reviews due to the execution.
It is available on Netflix India!
Also Read: Best TV Shows based on Superheroes
Black Mirror (2011 – Present)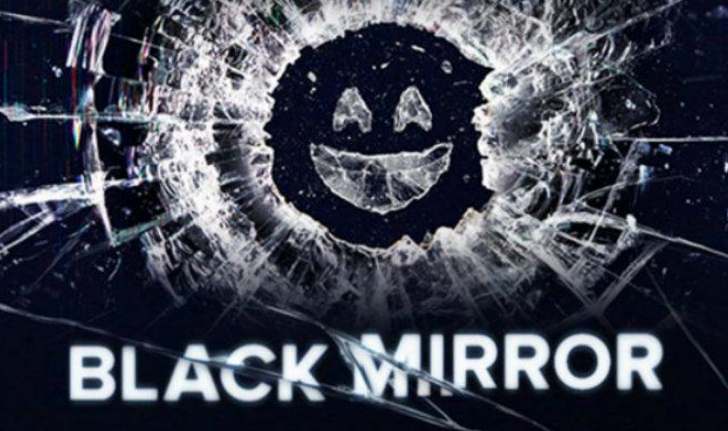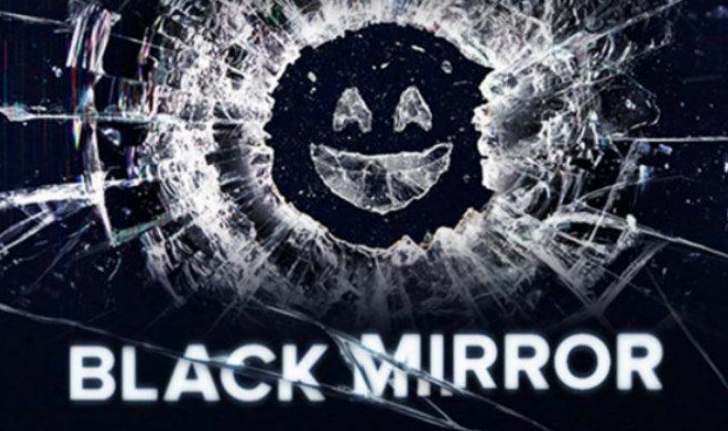 A dystopian British sci-fi anthology series, originally produced by Channel 4 and acquired later by Netflix, created by Charlie Brooker.
This has one of the most intelligent writing that raises the bar for television. Being an anthology, each episode has a unique storyline, characters but the underlying theme remains the same: perils of technology & what the future holds for humanity…
The idea of this show is to present a mirror to the society and make it peek into the future; to realize the decreasing humane qualities & increasing fake behavior because of the technology penetrating into day-to-day life.
Despite such a huge overall cast & a gamut of characters, not to mention the futuristic elements, the acting performances are perfectly in sync with the stories.
Some of the real-life occurrences have been drawn parallels with the show's characters & plotlines that Brooker himself was surprised to have unintentionally predicted, being classic cases of fiction transforming into reality.
Betas (2013 – 2014)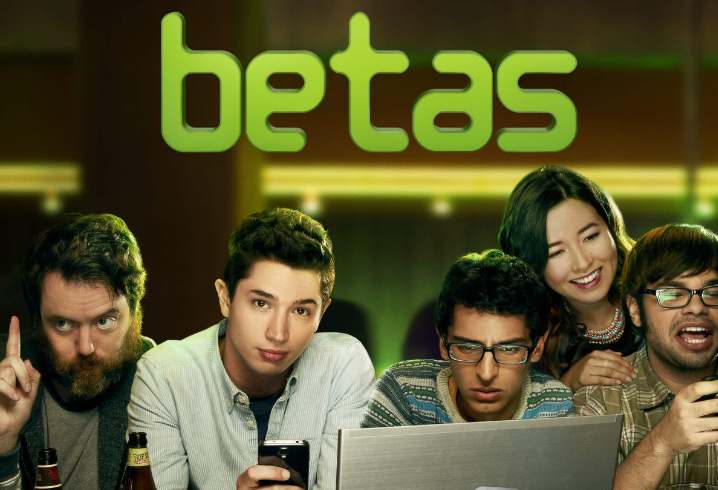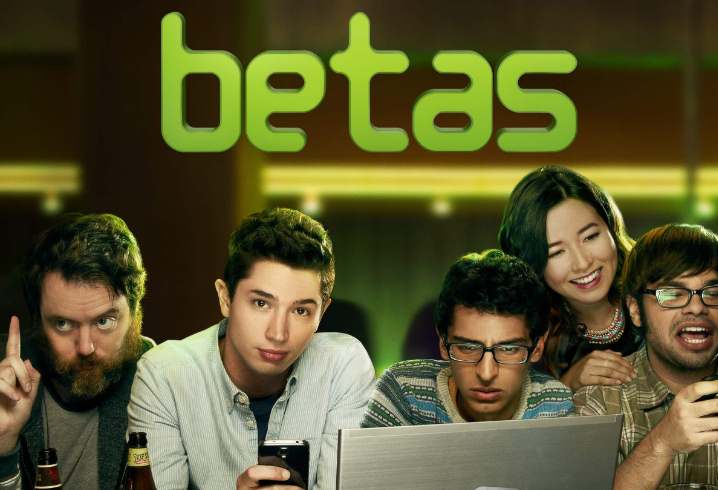 It is an American web series produced by Amazon Studios, directed by Michael Lehmann.
It features four young men who want to build an app that introduces people to strangers that they should know, based on their special algorithm. They even have a working app based on data pulled from existing social media apps. All they want is an angel investor in Silicon Valley!
It has a bucket load of cheeky dialogues. The humor is fresh and the series gets better with each episode as the depth is added to the characters.
Unfortunately, Amazon did not renew it for a second season.
Also Check: Hindi Dubbed English TV Shows Available on Netflix
Do share your favorite TV Show on computer hacking!