Netflix is a successful online streaming service, and in the past two years, it has become one of the fastest-growing streaming services in India beating local players. Netflix's popularity in India opened a new door to the entertainment world.
Before All the Netflix TV Shows were in the English language in India and some of them were available with Hindi, Tamil, Telugu, Bengali, Marathi, Kannada, and Gujarati subtitles.
Now, Netflix has been dubbing their acclaimed TV series for Indian Public and they have started by dubbing them in the Hindi Language, which is the most spoken language in India. Very soon you will find numerous Hindi Dubbed or other Indian Languages dubbed shows on Netflix.
Dubbing is a time-consuming process and it needs money and lots of effort.
Currently, 7 Shows are Available on Netflix in Hindi, and very soon the numbers will rise, we are sharing the list of Hindi Dubbed Netflix Originals available online.
List of Hindi Dubbed TV Shows on Netflix
Squid Games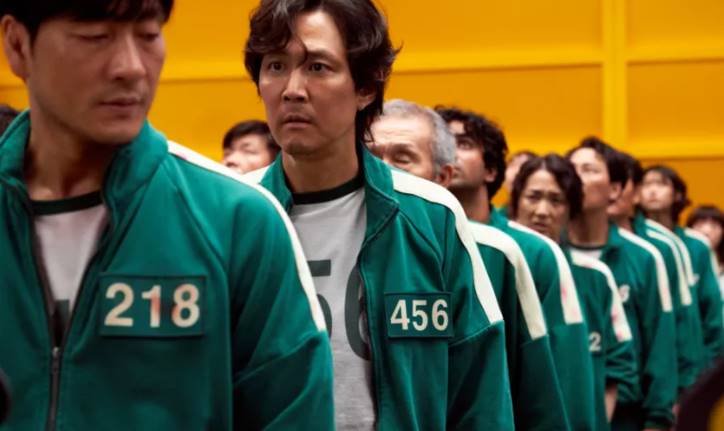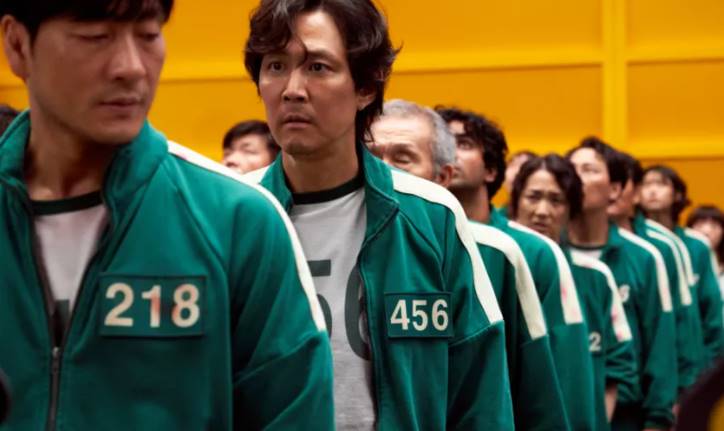 Squid Games is another Korean Netflix original series, it gained popularity worldwide also people demanded the Hindi dubbed version of the Squid Games, it was initially available in English and Korean languages but later it was dubbed in Hindi and now it gained huge popularity in Hindi audiences in India.
All of Us are Dead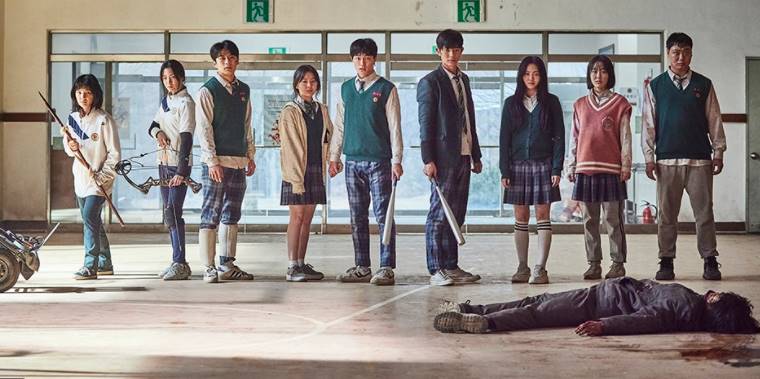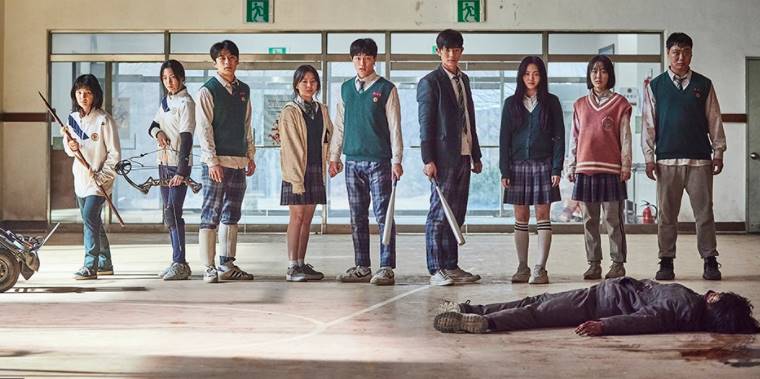 All of us are Dead is a Korean zombie thriller show. Currently available on Netflix in the Hindi language. After the success of Squid Games in Hindi, we are seeing more Hindi dubbed content from Korea. So If you love zombie horror genre then you must watch this Zombie web series.
Narcos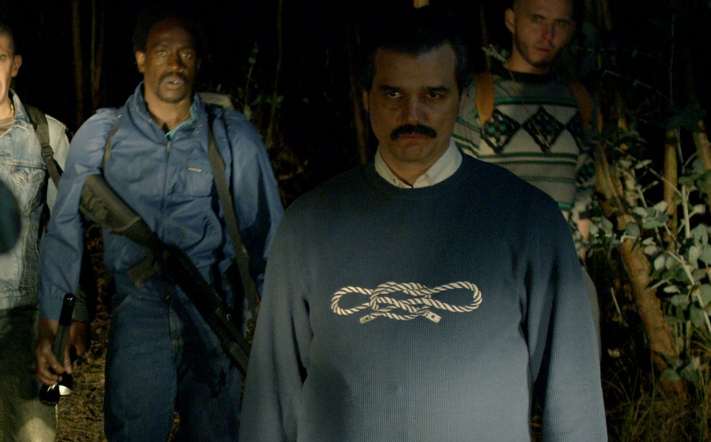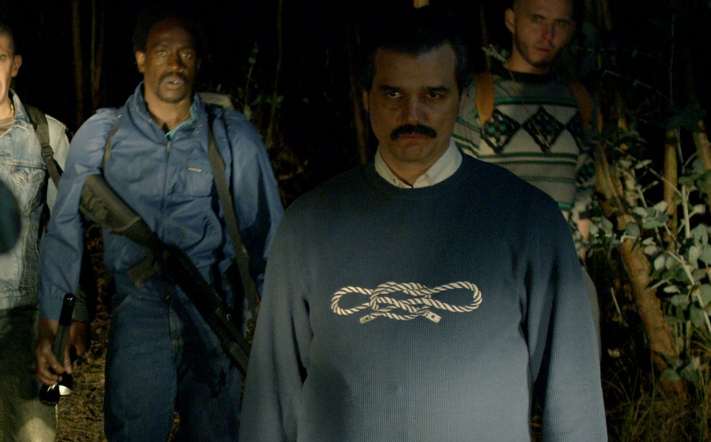 Narcos is a Netflix original drama about the drug trade in Colombia created and produced by Chris Brancato. The first Two seasons of narcos were about the drug lord Pablo Escobar.
Stranger Things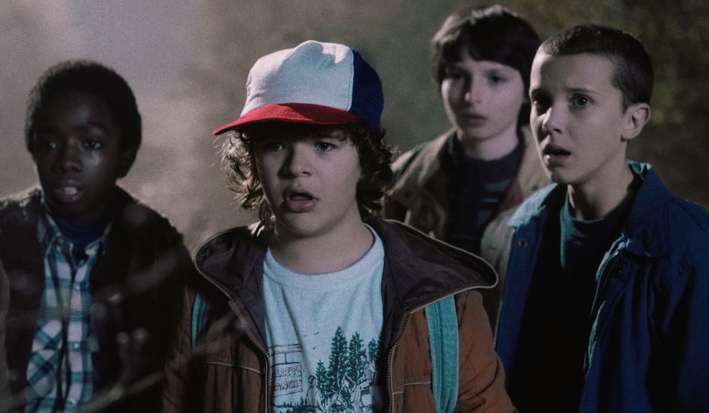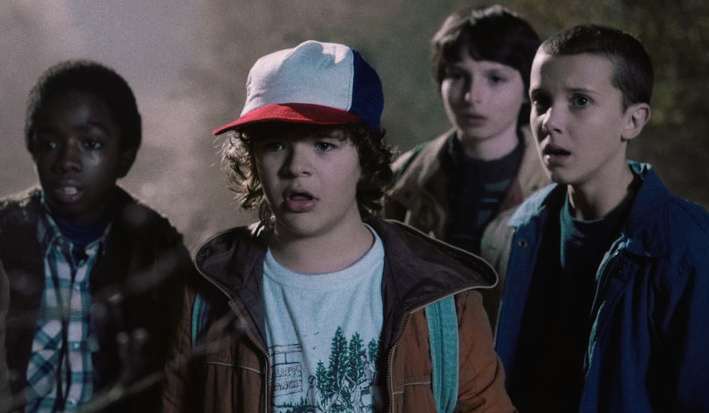 Stranger Things is a Horror Science fiction TV Series by Netflix and one of the most viewed TV Series on Netflix. Story sets in the 80s when a kid goes missing in a peaceful small town Hawkins. The series has all the ingredients which a Science fiction Horror series needed.
Young Justice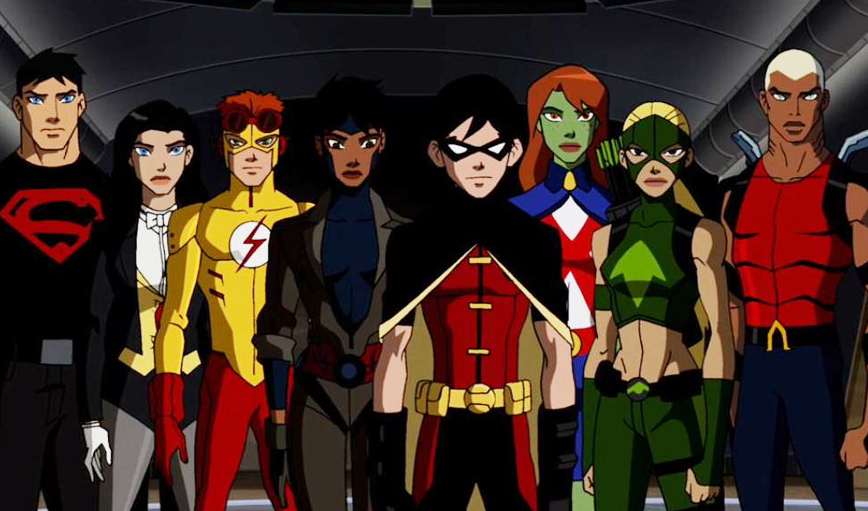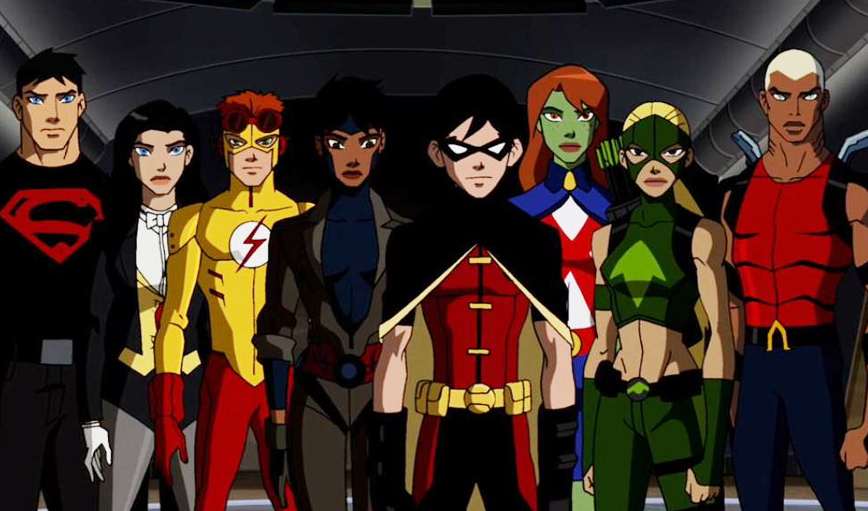 Young Justice is an Animated TV Series based on DC Comics characters. It's about Young Superheroes lead by Robin, Kid Flash, and other teenage superheroes and working with Justice League.
House of Cards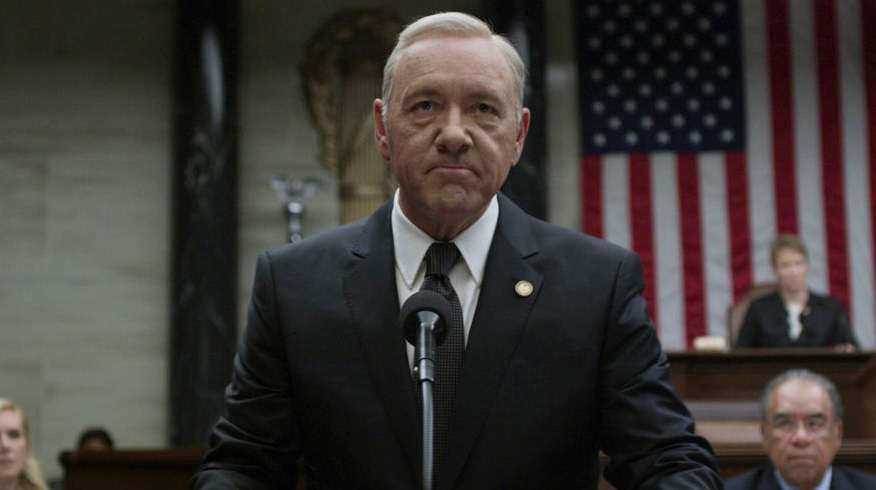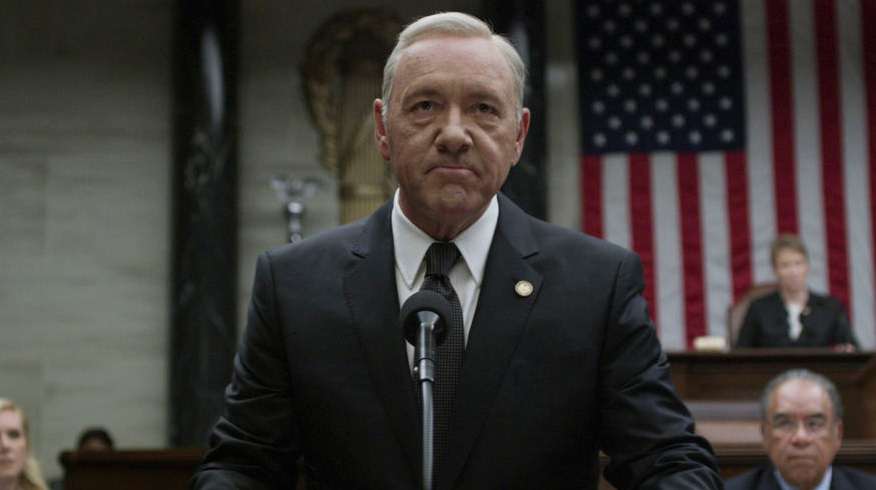 House of Cards is a 2013 Netflix series still running successfully. The series is an American political thriller about a man Frank Underwood, who wants to do big in his political life. He was betrayed and now seeking revenge.
A Series of Unfortunate Events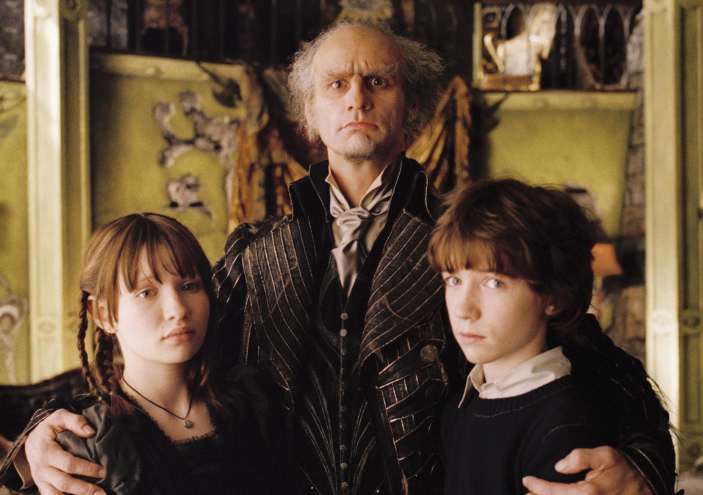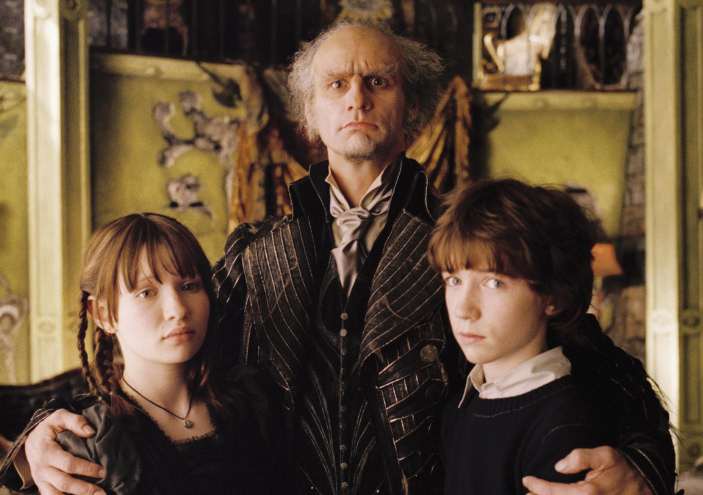 A Series of unfortunate events is developed by Mark Hudis and Barry Sonnenfeld, it is based on the novel by Lemony Snicket of the same name. The story is about three orphans who is investigating their parent's death.
The Crown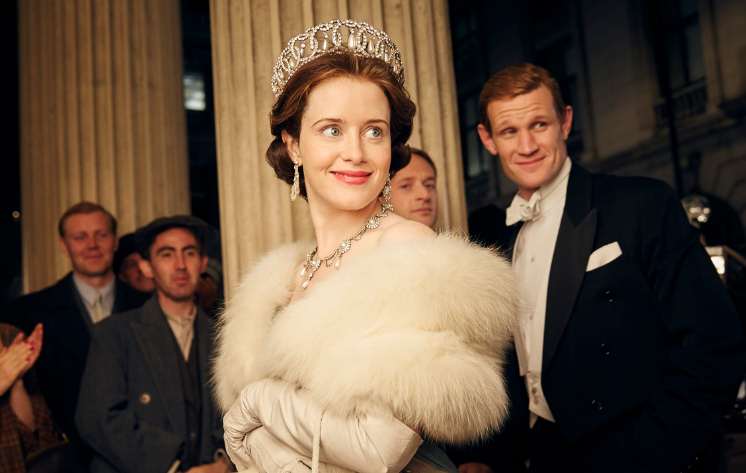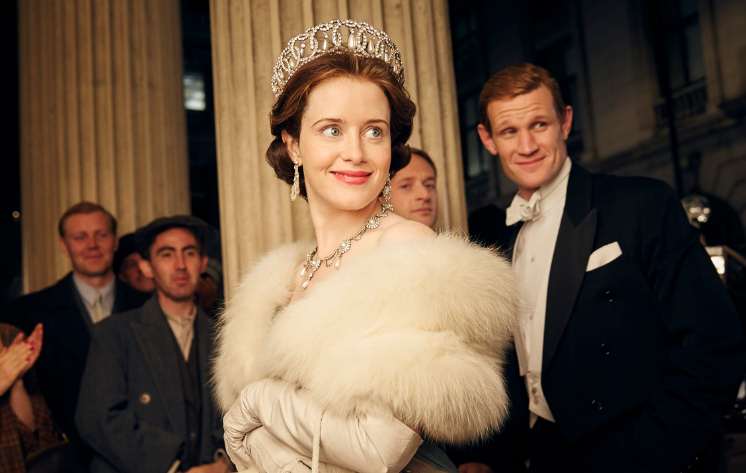 The Crown is a Historical Drama Netflix Series about the reign of Queen Elizabeth II of UK. The Crown is a big budget TV Series created by Peter Morgan and Theme music is composed by the legendary Hans Zimmer.
Trollhunters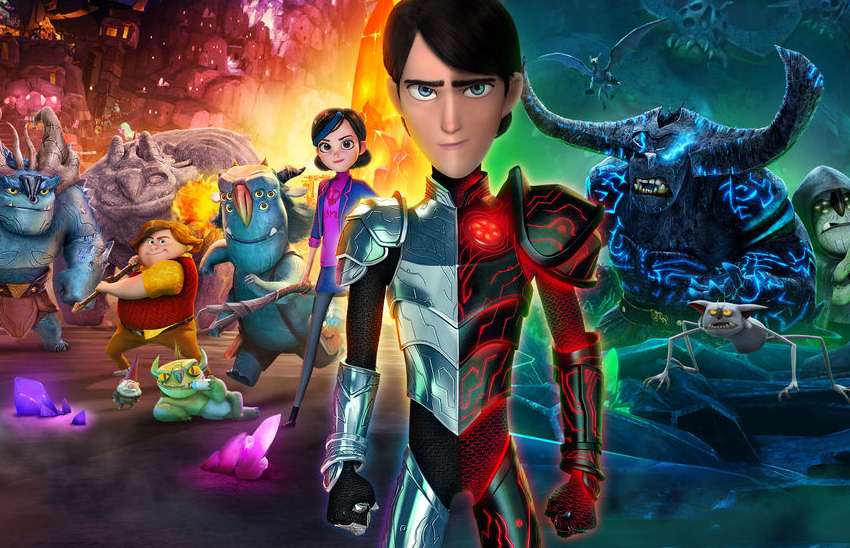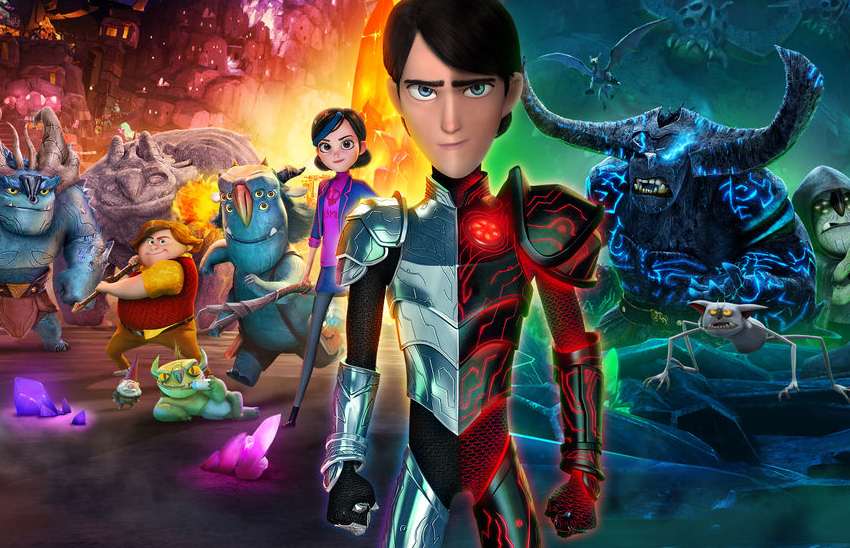 Trollhunters is an American Animated TV Series Created by Guillermo Del Toro based on Trollhunters by Guillermo del Toro and Daniel Kraus. It is produced by Dreamworks Animation TV and Double Dare You for Netflix. The story is about a teenager who discovers a secret town of trolls beneath the town Arcadia.
Luke Cage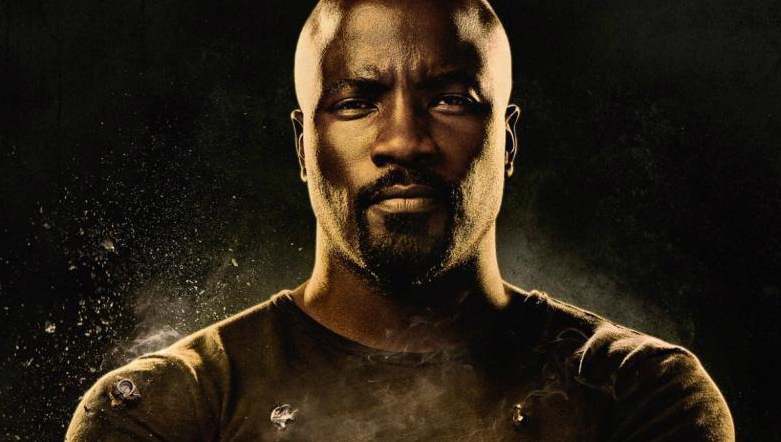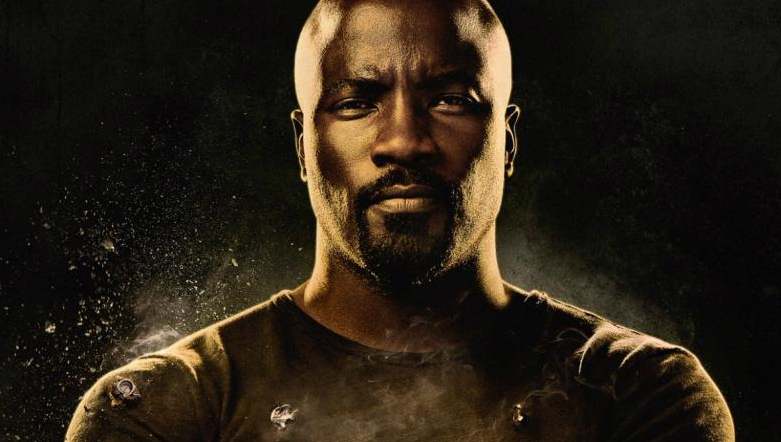 Luke Cage is the latest addition to the Hindi Dubbed feed of Netflix. Luke Cage is the story of a man with super strength and his life with superpowers. Luke Cage is based on the Character of Marvel Comics.
More Hindi Dubbed Shows on Netflix are :
Jupiter Legacy
Vikings
Lost in Space
The Queen's Gambit
The Crown
Lucifer
The Spy
Love Death Robots
13 Reasons Why
The Umbrella Academy
Ozark
Daredevil
The Last Kingdom
Locke & Key
The Witcher
Bridgerton
Mindhunter
Crash Landing On You
YOU
The Vampire Diaries
We will update the list as soon we get more Hindi Dubbed Netflix originals Shows, till then you can enjoy these Shows. We are hoping next they will dub these and other shows in Tamil and Bengali languages.
Stay Tuned for the updates!