Mahabharat is Indian Epic Poem and BR Chopra's Mahabharat considered as the best from all TV Series. Today I will share some reasons to watch BR Chopra Mahabharat.
Mahabharat (1988) 94 Episodes series was aired on Doordarshan from 1988 to 1990. It was produced by BR Chopra and directed by his son Ravi Chopra.
Powerful Dialogues
Dialogues were written by Dr Rahi masoom Raza and each and every dialogue of the Mahabharat was brilliantly written, which are easy to understand and it also makes sense with the conditions of the situation in the story.
Some Dialogues of BR Chopra's Mahabharat
Aas keh rahi shwaas se, dheeraj rakhna seekh. Maange bin moti mile, maange mile na bheekh!
Vachan diya socha nahi, hoga kya parinam. Soch samajh kijiye, jeevan mein har kaam!
Jo hona hai wo tou hokar hi rahega. Manusha ka ye kartavya hai ke vartamaan ki jholi mei apna uphaar daalkar aage barh jaye!
All 94 Episodes are full of poetic dialogues and teaches you some great lessons.
Star cast and Acting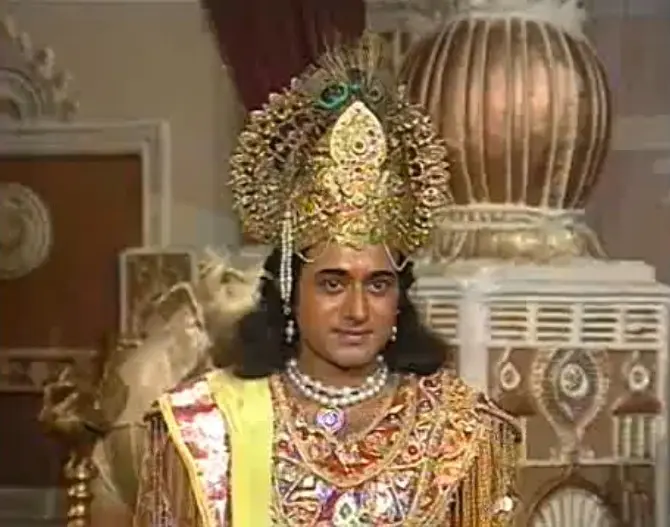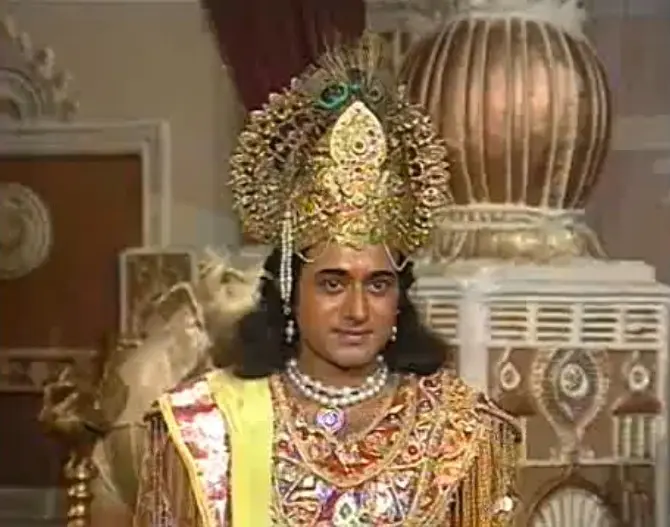 There are many versions of Mahabharat made after the BR Chopra's Mahabharat, but people still remember the star cast of that epic Mahabharat TV series
. Each and every role of the character was given to the right person.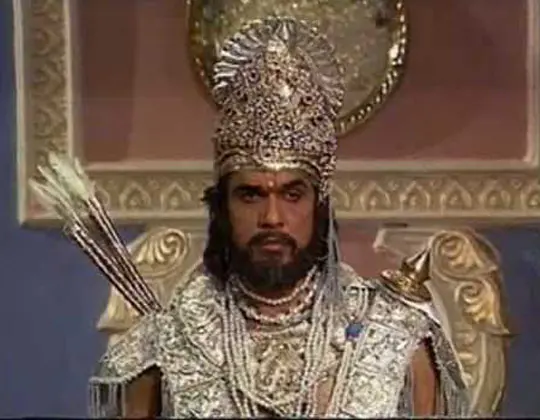 Now people think Only Mukesh Khanna can do the justice to the role of Bheeshma, Nitish Bhardwaj for Krishna. Starcast of Mahabhart was perfect and all other Mahabharat casting directors were failed to choose that kind of stars in their Mahabharat.
Main Star Cast of Mahabharat
Harish Bhimani as Samay (Time) (voice)
Rajesh Vivek as Maharishi Veda Vyasa (author of the Mahabharata)
Nitish Bharadwaj as Lord Krishna, Shampa Gopikrishan as child Krishna, Kewal Shah as adolescent Krishna
Gajendra Chouhan as Yudhishthira, Sonu as young Yudhishthira
Firoz Khan as Arjuna, Ankur Javeri as young Arjuna
Roopa Ganguly as Draupadi (wife of Five Pandavas)
Praveen Kumar as Bhima, Malik as young Bhima
Razak Khan as Ghatotkacha
Gufi Paintal as Shikhandi
Arun Bakshi as Dhrishtadyumna (Draupadi's Brother)
Mayur as Abhimanyu (Arjun's son from Subhadra)
Mukesh Khanna as Bhishma
Puneet Issar as Duryodhana
Vinod Kapoor as Dushasana
Pankaj Dheer as Karna, Harendra Paintal as young Karna
Gufi Paintal as Shakuni
Surendra Pal as Dronacharya
Dharmesh Tiwari as Kripacharya
Pradeep Rawat as Ashwatthama, Babbu as young Ashwatthama
Ashok Banthia as Kritavarma
Learn about Bhagavad Geeta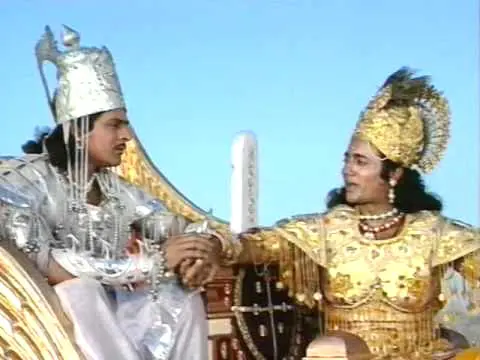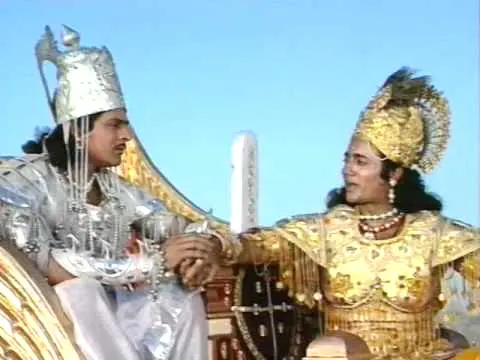 Today, People have time to read novels and story books, but they never read Mahabharat and Bhagavad Geeta, you can learn about Bhagavad Geeta in Mahabharat, you can watch episode 72,73,74 for Geeta Saar.
Entertaining
BR Chopra's Mahabharat was entertaining all the episodes were entertaining and you always get connected with the story, and once you start watching it then you keep watching till the end.
Real locations and Sets
You can fake anything with special effects, but real locations are always real, and these days all the mythological serials have a special team for special effects and they do everything on computers. But BR Chopra's Mahabharat was shot on real locations and huge sets made especially for particular purposes.
Achievements
Shown on BBC and achieved 5 Million audience and dubbed versions were aired in English on WNBC-TV Channel 4 in Manhattan.