In shades of white and black, he made us laugh, he made us cry. His performances were always power-packed, equipped with a depth of character- probably an indication of how well he understood and played them out. With his demise, the world of Indian cinema lost a great gem.
A superstar in its true sense when it comes to winning hearts with movies.
There is not a single time, his dialogues failed to create an intended impact on the audience. Irrfan Khan is no more amongst us, but we shall forever remember him for the brilliant masterpieces he delivered on screen, and the larger-than-life person, he was in real life. Come, join us on this little journey of reliving some of his best work.
Note: Spoiler Alert !!
Best Movies of Irrfan Khan
Paan Singh Tomaar [2012]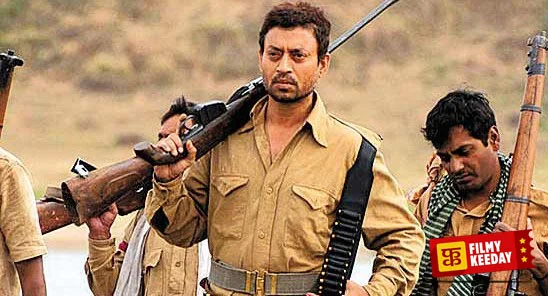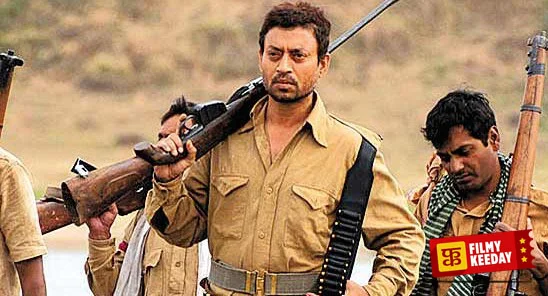 Irrfan Sir ventured into every role with a mix of finesse and a deep understanding of the role requirement. This was clearly evident in this movie where he was involved in the biographical of athlete Paan Singh and not a single frame passed by when we felt the execution of the role was off or did not suit him!
The movie revolves around the story of a soldier in the Indian army who represented the country in international events but has now been forced to turn against the system as a rebel. This beautiful movie starts with a reporter interviewing Paan Singh where he elaborately answers questions about his past and from there, the movie takes us into a flashback. There is no denying that Paan Singh Tomar is the best Sports Biopic film in India.
Lunchbox [2013]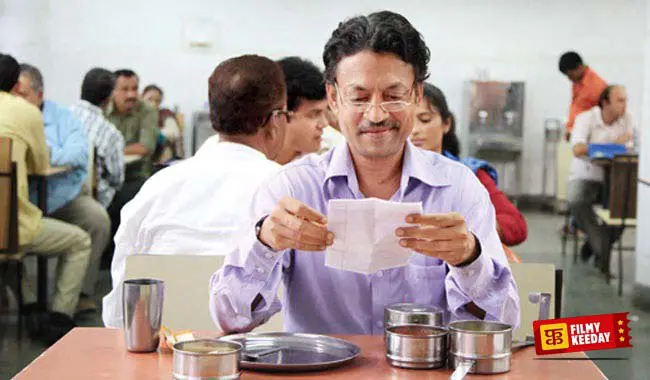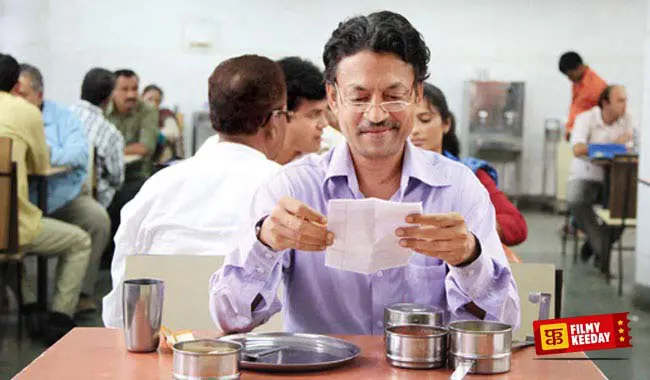 Often touted as Irrfan Khan's career best performance, Lunchbox is a unique story about a housewife and a widower engrossed in his routine corporate life. For many of us, the first thing we associated when the movie's trailers hit the silver screens was the lost concept of writing to pen pals. Ila (Nimrat Kaur) sends lunch for her husband through the Mumbai dabbawalahs but fate takes a sweet turn when the lunchbox gets delivered by mistake to Saajan (Irrfan Khan).
The movie is a melodious exchange of letters between these two friends brought together by mistake but who, later choose to share the ups and lows of life in the exchange of messages through the lunchbox!
Life of Pi [2012]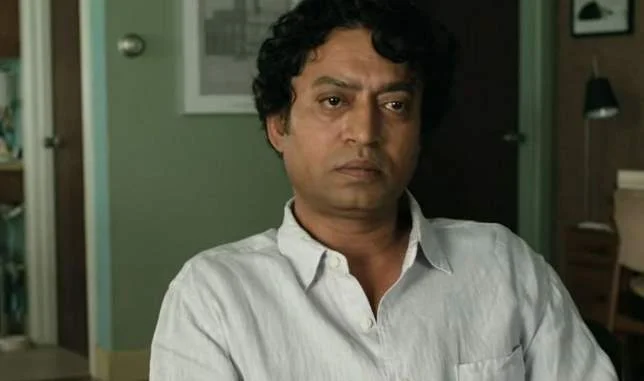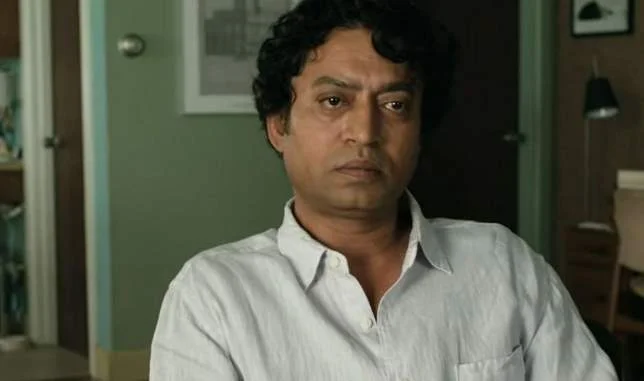 Irrfan Khan was often seen as the common link between Bollywood and Hollywood amongst very few others who can boast of this! And when Life of Pi came out, Indians had more reason than before to rejoice and take pride in the shiniest gem of cinema.
The movie is the story of Pi Patel whose family owns a zoo and decides to move to Canada. Ill luck strikes and the ship carrying the Patel family is hit by a storm, while most others sink with the ship, Pi survives by the glory of a lifeboat.
What follows is an emotional but scenic journey of Pi and Richard Parker, the zoo's tiger who managed to get onto the lifeboat too! Life of Pi will always be remembered for the brilliant gripping storyline, visual effects, and Irrfan Sir's dialogues which have become nothing less than contemporary quotes.
The Song of Scorpions [2017]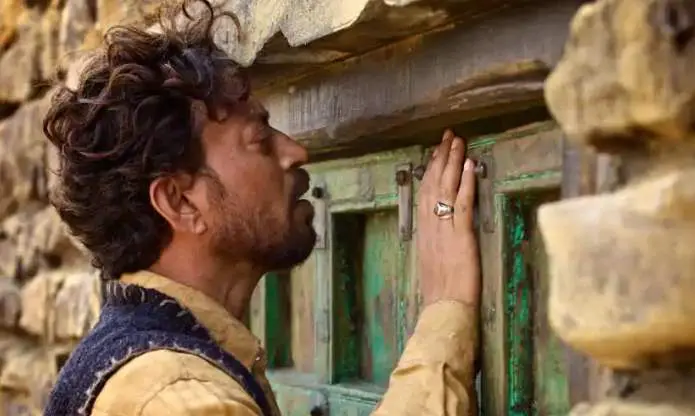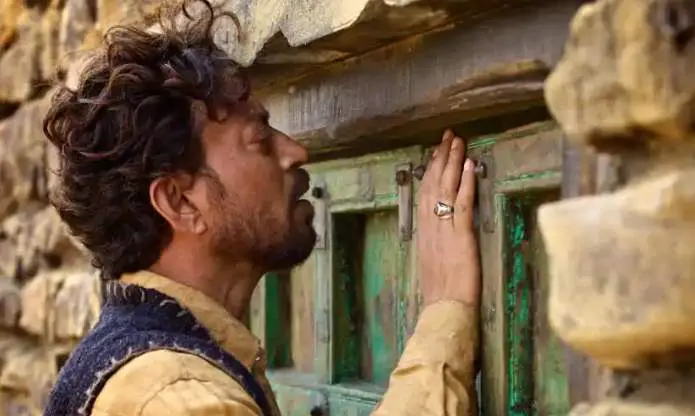 This story takes you into a myth from the magical world of Rajasthan where it is believed that anyone stung by a scorpion dies within 24 hours due to the venom and the only way to save life is a song sung by a scorpion singer.
The movie follows the life of Nooran (GolshiftehFarahani), who wants to take lessons from her grandmother as she trains and aspires to be a scorpion singer one day! The game of life takes a turn when she meets Aadam (Irrfan Khan), a camel trader stunned by the beauty of Nooran and wishing to marry her.
The Song of Scorpions sings to us the beautiful story of star crossed lovers and takes you on the beautiful journey of a movie in the form of a fairy tale.
Life in a Metro [2007]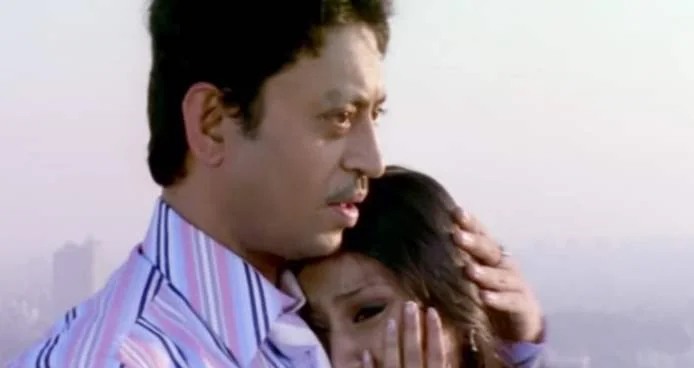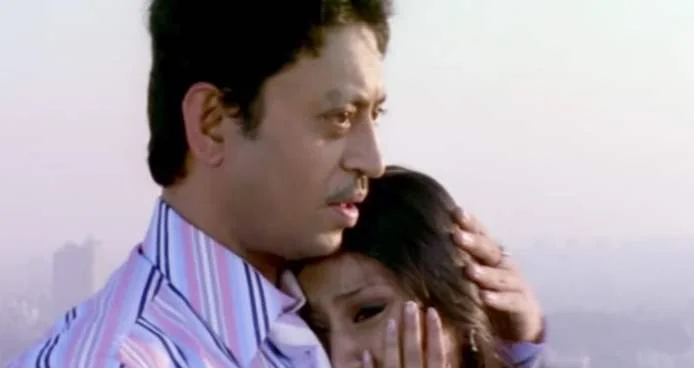 Most famously remembered for its superhit music album, this movie was an Indian musical by Anurag Basu spinning the tales of multiple couples, chasing love in the fast paced city of Mumbai. Through twists and turns, love sets their hearts and leaves them just to return.
Shruti (Konkana Sen Sharma) is a 28-year-old woman who works for a radio channel and is looking to settle down in life. Monty (Irrfan Khan) enters her life through a matrimonial site but fails to impress her owing to his simpleton nature and straightforward, un-charming ways.
Within the photographic frame of the lovely city, friendship and love blossoms as characters get hold of their situations, listen to their hearts, and follow it, all a part of life…in a metro!
Madaari [2016]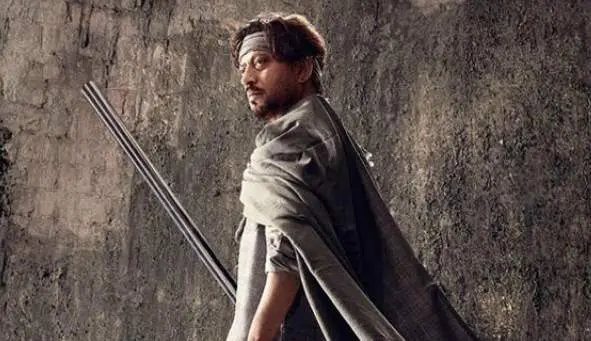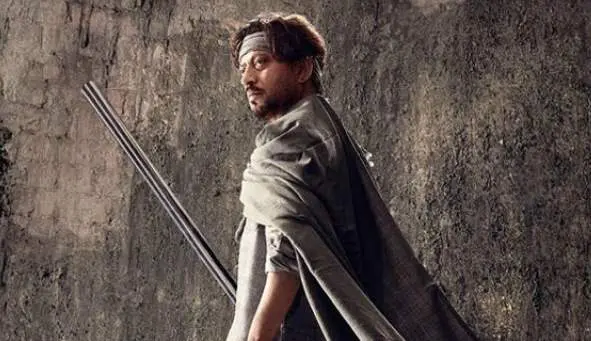 One of Irrfan Sir's strongest performances, this thriller houses a tight and brilliant plot. The story revolves around the kidnapping of the 10-year-old son of the Home Minister soon after which the kidnapper is silent on his demands.
As the movie progresses, the audience finds layered connections between the crime and other events that have happened in the past in the country. Irrfan Sir's dialogue delivery and portrayal of the character's emotional journey is one of its kind in Bollywood storytelling. The movie also has a memorable performance by Jimmy Shergill.
Karwaan [2018]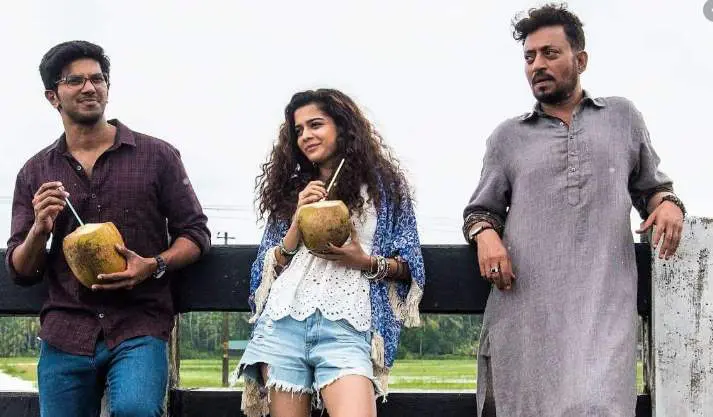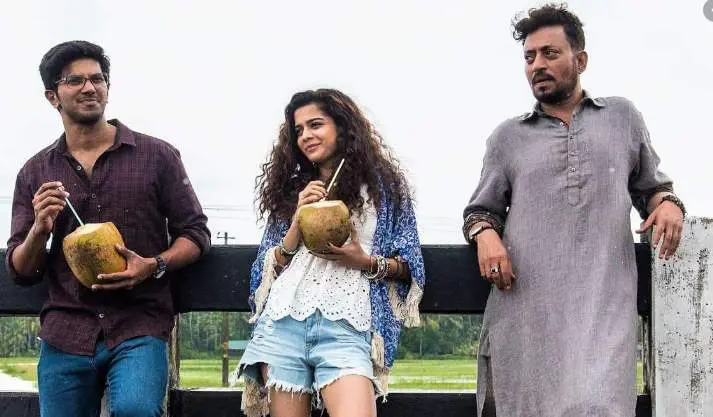 Go watch this almost hidden gem on Amazon Prime right away if you haven't! Karwaan is a one of its kind road trip comedy with a deeper message about life. Things go haywire and out of hand when Avinash (Dulquer Salmaan), an IT professional receives news of his father's demise.
Along with his friend, Shaukat (Irrfan Khan), Avinash sets out to cremate the dead body only to discover a case of mistaken identities that soon converts into a long road trip. Karwaan talks to us about life, dream and how relationships change over time as we grow up, apart from our parents, in cities miles away from each other.
Maqbool [2003]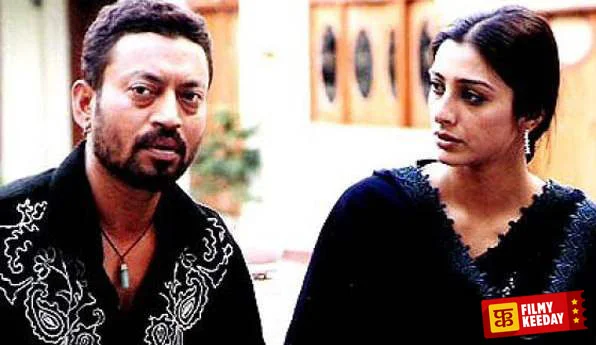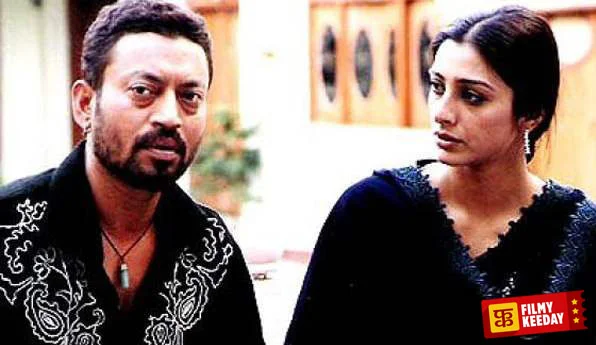 Like all other genres, Irrfan Sir had a strong hold on crime as well. From playing negatives, to hidden motives, to being a completely dark figure on-screen, Irrfan Khan aced his roles as anti-heroes or villains.
Maqbool, based on Shakespeare's Macbeth is set in the underworld backdrop of Mumbai. Playing the title character, Irrfan Khan works under Abba Ji (Pankaj Kapur) and is touted to be his successor in the world of mafia. An interesting, Indian take on the English poet's original work, Maqbool takes you through the dimly lit by-lanes of wrong vs right and the journey inside of a man torn between love and loyalty.
Talvar [2015]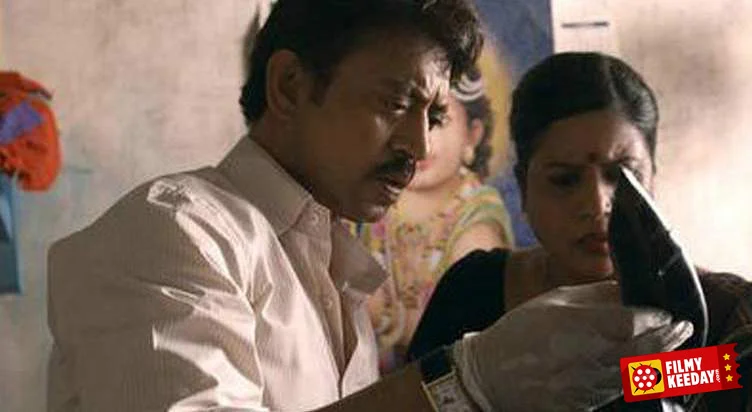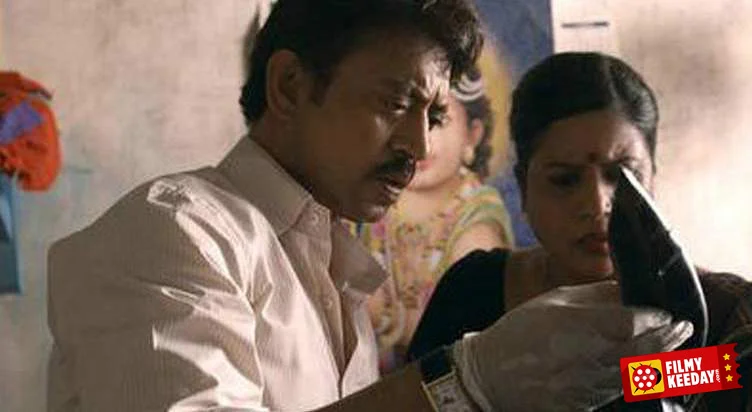 After the 2008 murder case of Aarushi Talwar, one of the most mysterious crimes in modern-day India, Vishal Bhardwaj brought to life, this story in his own adaptation. Talvar narrates the story of Ashwin Kumar (Irrfan Khan), part of CDI (fictional CBI in the movie) as he investigates the double murder of 14-year-old Shruti and missing servant Khempal.
Irrfan Sir's handling of the delicate topic and portrayal of his character as a law enforcer trying to untie the knots of mystery provide for a gripping edge of the seat thriller at hand. The movie and its performances were lauded not only amongst Indian viewers but around the world in multiple film festivals that it was screened in.
Haider [2014]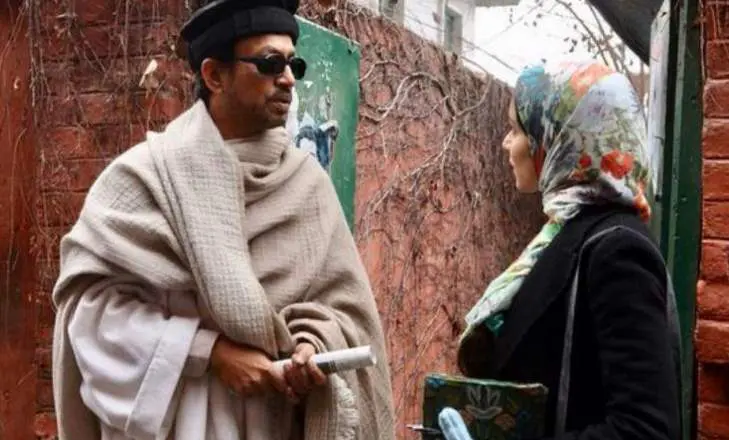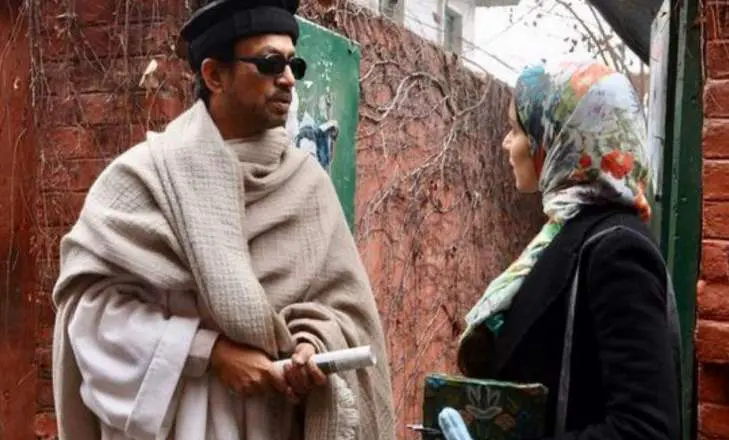 What is most popularly known for Shahid Kapoor's acting will be remembered for Irrfan Sir's part in it, too. Another Vishal Bhardwaj movie based on a Shakespeare play: Hamlet, this one is set in turbulent Kashmir.
Irrfan Khan plays the role of Roohdaar who primarily wants to pass on a message to Haider for his journey ahead.
Haasil [2003]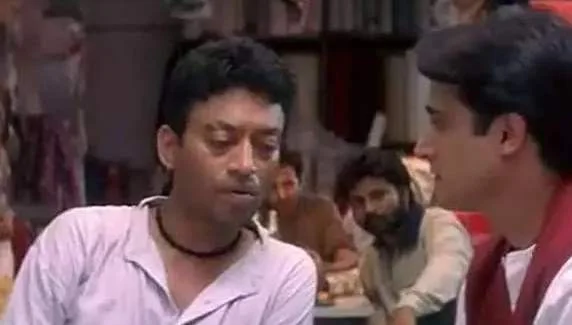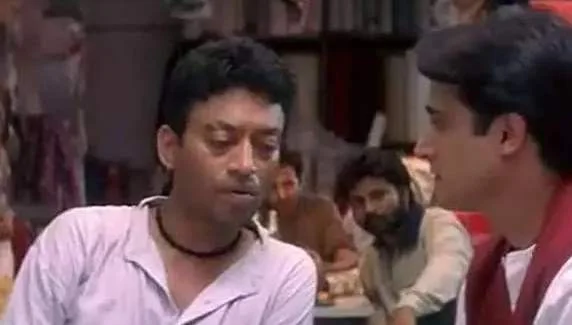 Irrfan Khan won the Filmfare for best actor in a negative role for this movie and this yet again proves how versatile he was, at the art. Common student-level politics takes an ugly turn in the small city of Allahabad.
Caught amidst this battle, two lovers face the wrath of gangsters before destiny signs the deal.
Qarib Qarib Singlle [2017]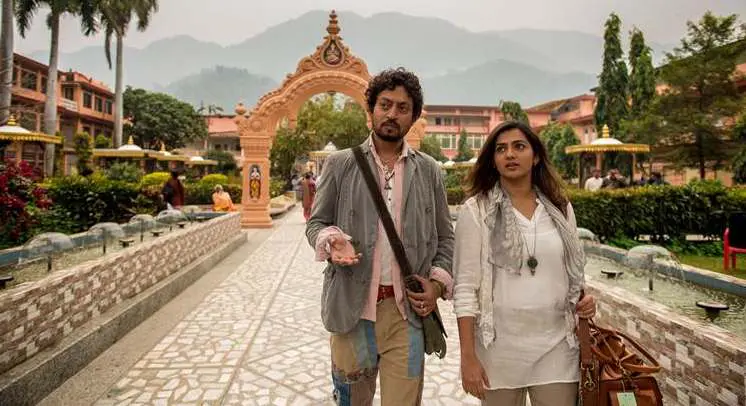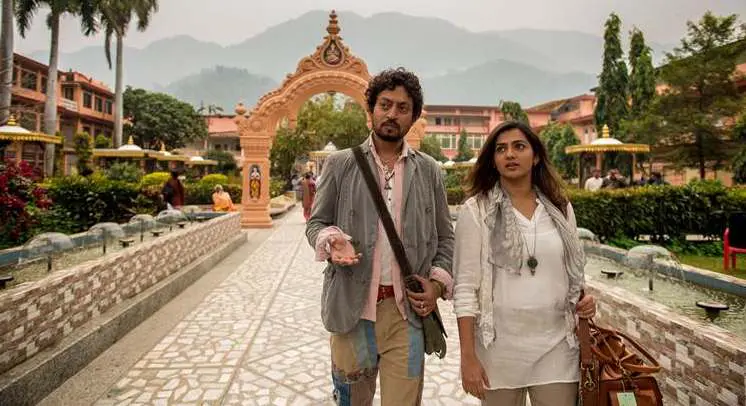 A light-hearted comedy Feel Good Bollywood Film, starring Irrfan Khan as Yogi: a light-hearted, amusing man. Yogi is a failed writer who meets Jaya (Parvathy) and starts talking. Before they know, they are out on a one of its kind trip around the country in search of Yogi's ex-girlfriends to unravel the hauntings of Yogi's relationships. The simple, feel-good way in which the story has been narrated is sure to touch your heart.
Billu [2009]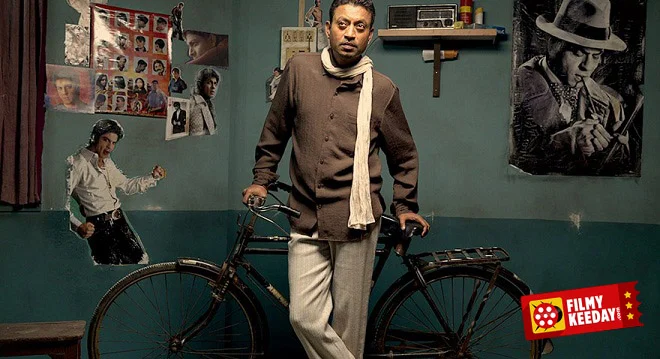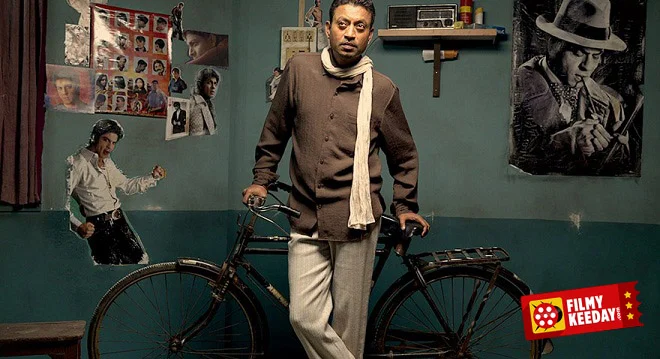 Surrounded by controversies, Billu was also known for the brilliant portrayal of Irrfan Khan and Shah Rukh Khan's heart-warming friendship. The story takes to you rural India where a superstar decides to arrive for the shooting of his film.
As is common in India, Billu proclaims he knows the actor and is fast friends with him, word spreads like fire and what ensues is an interesting turn of human emotions in this comedy.
Yeh Saali Zindagi [2011]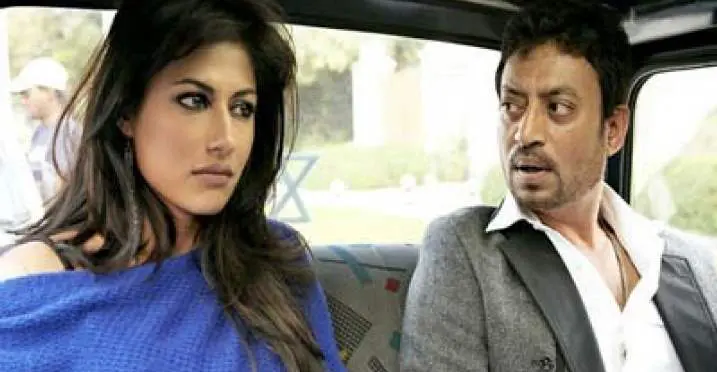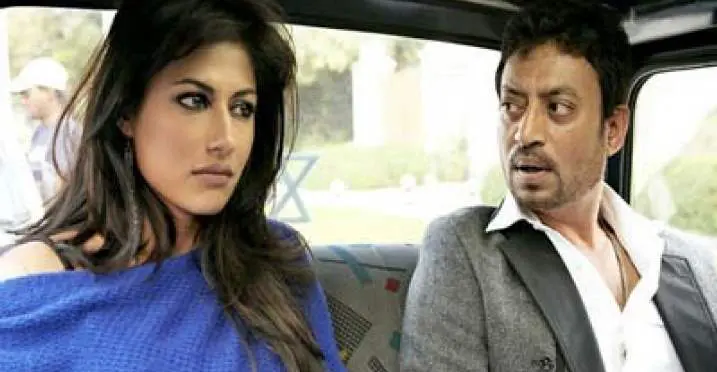 Another crime thriller on this list, the movie stars Arun (Irrfan Khan) as a finance specialist who helps his boss Mehta (Saurabh Shukla) run an illegal business.
With just the right tinge of love story feels, the movie takes on the journey of right and wrong as a man struggles hard to save his lover and his love.
Blackmail [2018]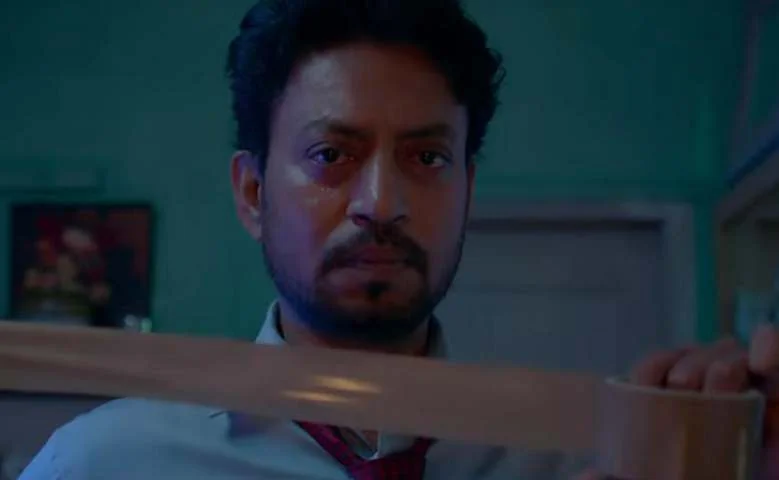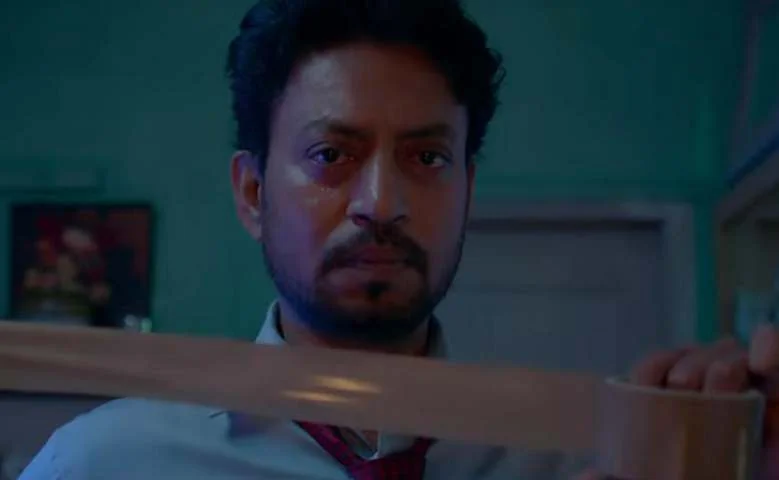 The new genre of black comedy is just starting out in India and Irrfan Sir was never much behind the times! The movie takes you on the journey of Dev who sells toilet paper for a living.
Sad and frustrated with a routine, boring life, he steals pictures of married women for guilty pleasures. Confusion sets out when Dev finds his wife engaging in infidelity and decides to blackmail her for money. Blackmail is one of the best Black Comedy Films in Bollywood.
Things soon go out of hand in this laughter riot. Blackmail is yet another hidden gem brilliantly displaying how Irrfan Sir, truly was the king of acing niche roles.
The Namesake [2006]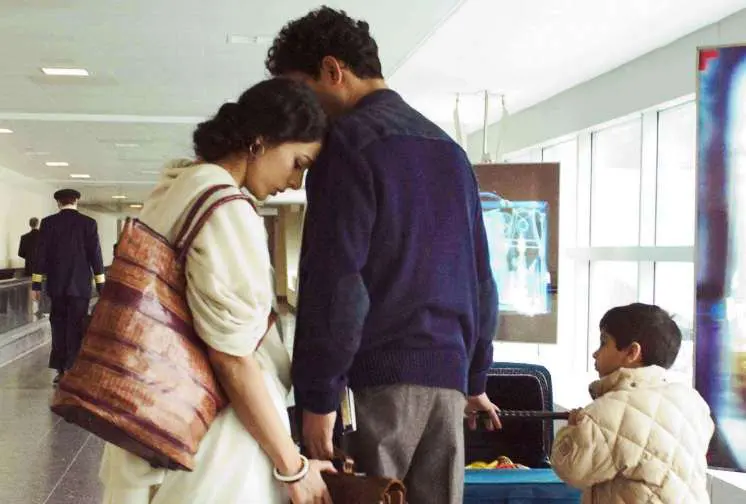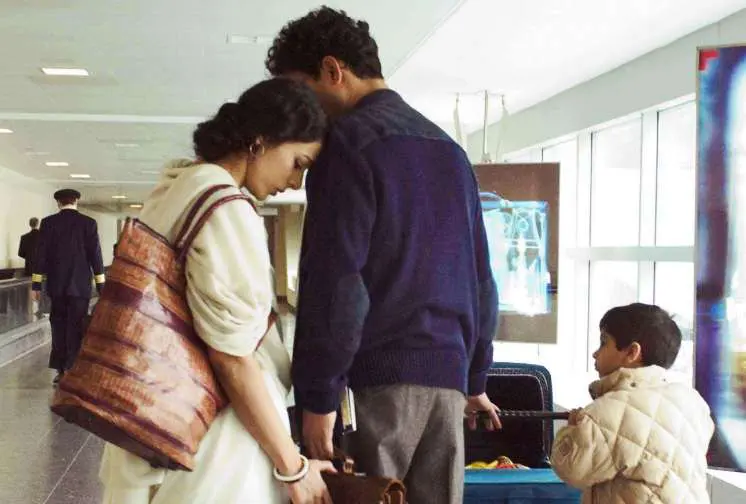 Directed by Mira Nair and based on a novel by the same name written by Jhumpa Lahiri, we think this movie is a perfect end to our list since the image and memory of Irrfan Sir from this one is worth carrying ahead for a lifetime.
Parents Ashoke (Irrfan Khan) and Anjali (Tabu) are Bengali immigrants in the USA, who after some mishaps name their son Gogol which proves to significantly impact his life ahead. Irrfan Khan's simple yet heart-touching portrayal of Ashoke as Gogol's father as he brings up his son among difficulties brings tears to every viewer's eyes and makes us want to cling onto our family a little tighter!
During the entire course of the movie, Irrfan Sir's dialogues pierce the heart and frame many quotes that are commonly circulated on the internet as we speak. The Namesake is a beautiful gem, one of the actor's many well-crafted movies that stay with us in the mind a long time after the credits roll!
We hope you loved our collection of movies starring Irrfan Khan you should watch/re-watch. Don't forget to tell us which one was your favorite and why. Also, tell us any other performances of the maestro that you would like to share with us and other readers.