Admit it! Just like most of us, you also had the desire to become a detective or some investigating officer who solves crimes for a living, whenever you watched a Detective TV series. No matter how most of us hate crimes, we can't ignore the fact that they are real. Although we can't possibly do much about it, we often live our fantasy to investigate and solve crimes by watching epic Crime drama series.
With a whole new era fuelled up by technological advancements, the Detective television series have also evolved showing us how technology helps in solving crime investigation. The best part is that as audiences we owe it to these TV series, which actually familiarizes us with certain investigative terms such as DNA tracing, fingerprint scanning, MO, Serial Killers, and much other stuff.
Believe it or not, most of these detective TV shows help us educate ourselves when we end up at a real-life crime scene during the act as well as it also guides us to aid the police in whatever amends we could. I am not sure about you, but I am always thrilled to watch every new crime based drama involving criminal investigation as well as advance detective process.
Hence, today I bring you a fantastic list of some of my favourite TV series about criminal investigation and crime solving:
Best Detective Television Series
Gotham (2014-Running)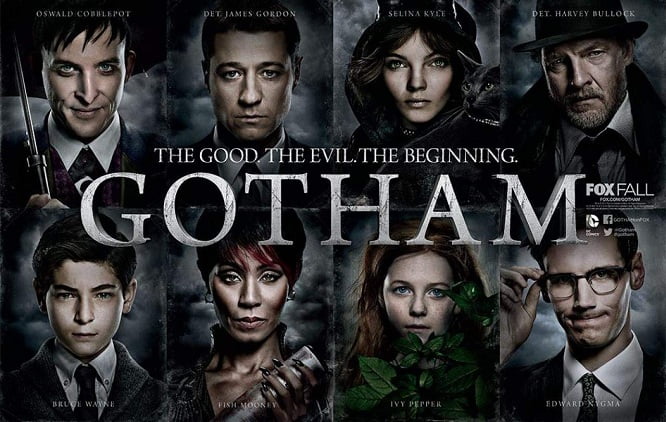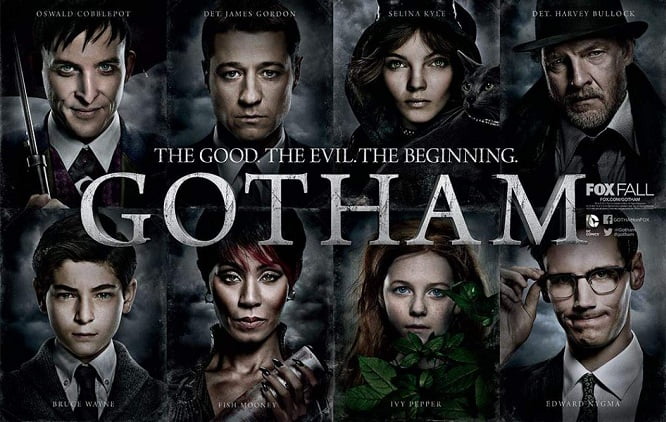 Although most Crime drama TV Series is set around in the real world set up, Gotham is different. As the name suggests, the series is set around the city of Gotham. Yes, Batman's Gotham city. However, the series is set around a time, when Bruce Wayne is yet in his teens, whereas the main lead of the show is Detective James Gordon. The series features the introduction of major archrivals of Batman and how they are dealt with Detective Gordon while he is serving his crime fighting duties at GCPD (Gotham City Police Department).
Also Read : Best TV Shows based on Superheroes
Castle (2009-Running)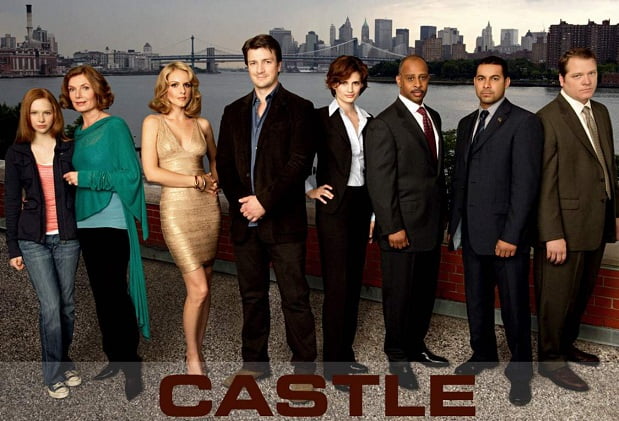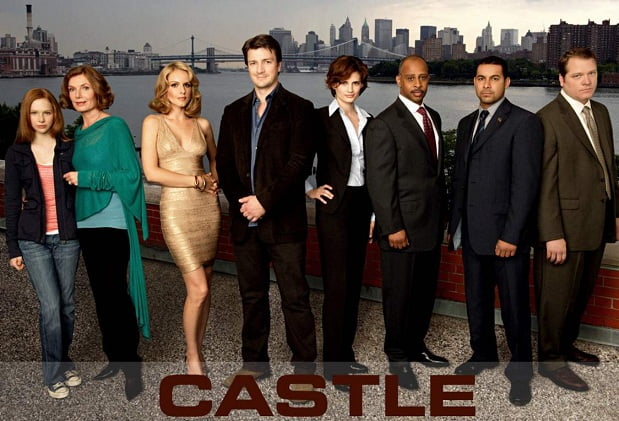 Castle is an interesting crime drama television series that features an investigating pair of a hardcore NYPD homicide detective and a bestselling mystery novelist. When a copycat murderer is on the loose, which kills the victims based on one of the novels written by Richard Castle, he is brought in for questioning by NYPD. Castle is going through a writer's block and this new case helps him sneak a peek into a world of crime and murder, which inspires him to write a new book series with the main character Nikki Heat based on NYPD Detective Kate Beckett. Although Castle became involved with Beckett only to shadow her work in order to study and build Nikki Heat's character, he eventually becomes a good asset for NYPD, despite Beckett's initial disapproval. It's a must watch for all as it offers suspense, mystery, romance, comedy and action in one package.
The Blacklist (2013-Running)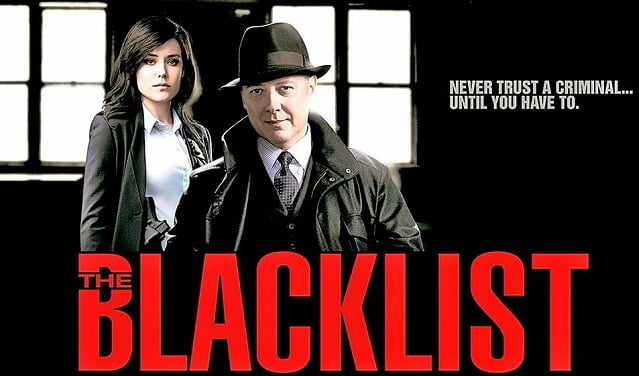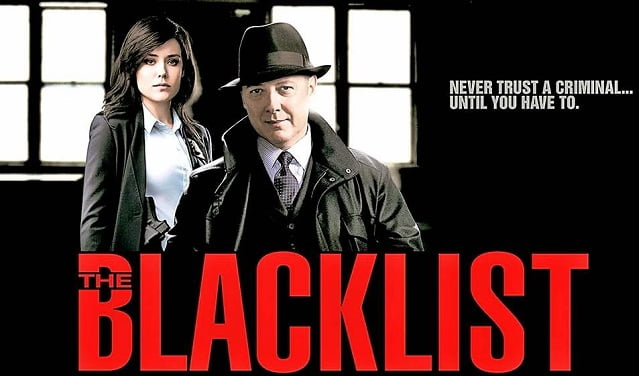 FBI's most wanted criminal, Raymond Reddington, voluntarily surrenders himself and offers his services to vanquish or capture the world's most dangerous criminals mentioned in his list, that he names "The Blacklist" at a condition for complete immunity and insistence of working only with a rookie FBI profiler named Elizabeth Keene. Reluctant at first, the FBI joins hands with Reddington as well as brings Keene on board to catch the people mentioned in the blacklist. Those mentioned in the blacklist are no ordinary criminals but a well-trained, secretive group of people involved in all sorts of different organized crimes and hence, FBI decides to assign a dedicated task force to follow the leads from the blacklist provided by Reddington.
Dexter (2006-2013)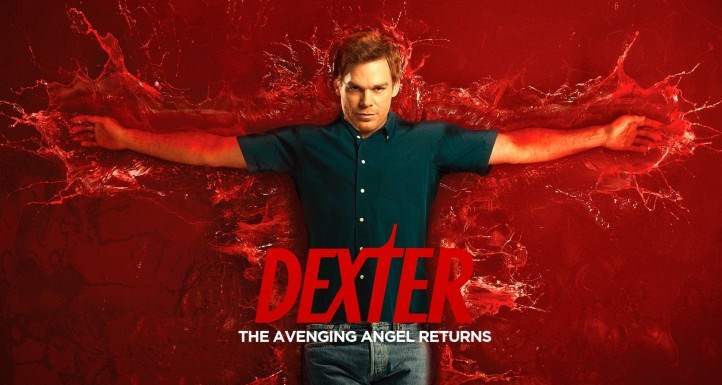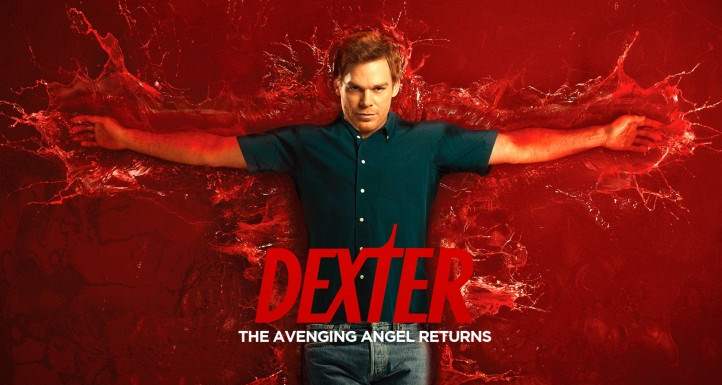 Dexter is a crime-thriller-drama based around the titular character Dexter Morgan, who lives a dual life, one as a forensic expert at Miami Metro Police Department and another as a vigilante serial killer. Being an expert at blood spatter pattern analysis, Dexter is able to solve most part of a homicide for the detectives. However, he takes the matter into his own hands if the culprit slips through the loopholes in the justice system and kills the murderer in his own unique style leaving no traces of evidence or the body of the victim. The series is a television adaptation of a novel series authored by Jeff Lindsay and features an anti-hero cum serial killer in its main lead, Dexter Morgan.
CSI: Crime Scenes Investigation (2000-2015)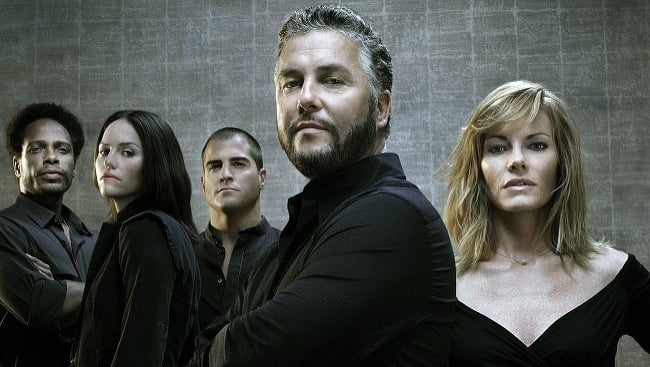 One of the first and most popular series in the CSI franchise, CSI: Crime Scenes Investigation is a police procedural drama series that features all kinds of crimes, criminals and investigations. Set in Las Vegas, the series focuses on the crime scenes and shows how physical evidence found at these scenes help in solving, even the most complicated of all cases. The series had a successful run of 15 seasons and has also encouraged three more TV series under the same franchise: CSI Miami, CSI NY, and CSI Cyber.
Criminal Minds (2005-Running)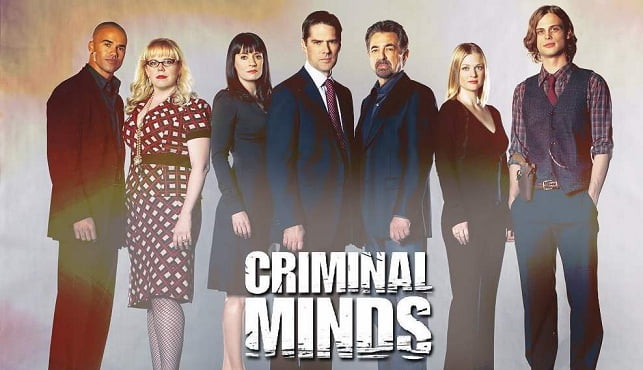 Set on a similar theme as the CSI franchise, Criminal Minds is yet another police procedural drama series and also the first and original series of the Criminal Minds franchise. However, unlike CSI that follows the investigation procedure of the police department, Criminal Minds is set primarily at the FBI's Behavioural Analysis Unit based in Quantico, Virginia. Also, in terms of the investigation process, Criminal Minds is a lot different from other shows as the investigating team focuses on profiling the criminal, known as unsub or unknown subject, rather than following the actual crime itself.
Sherlock (2010-Running)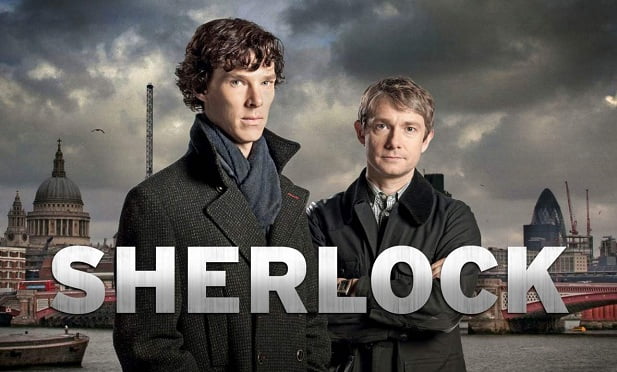 Sherlock is the always the first name that comes to our minds when we talk about detectives or crime investigation. Owing to his popularity, thanks to Sir Arthur Doyle's Sherlock Holmes detective stories, Sherlock is a famous household name today because of his quick wit and charm of solving crimes with his intelligence and smartness. There are many different screen and television adaption portrayed on this fictional private detective in the past years and one of them is the British-American crime drama television series, Sherlock premiered in 2010. Unlike other adaptations of Doyle's Sherlock Holmes detective stories, this TV series is primarily set in the present day and has already impressed the audiences with three successful seasons and the fourth scheduled to be telecast in 2017.
Bones (2005-Running)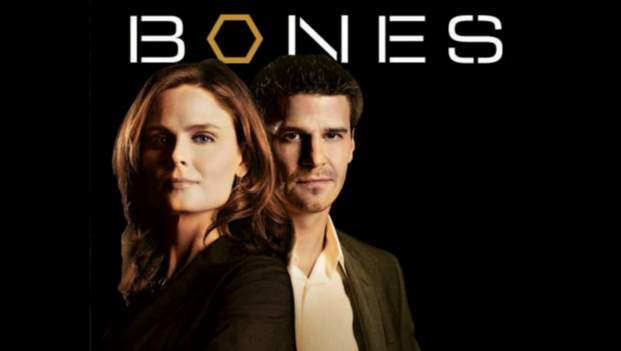 Bones is a crime procedural drama series based on the novel series scripted by Kathy Reichs, who has scribbled the novel series after getting inspired by her own life experiences as a forensic anthropologist. Although a fiction, Kathy Reichs has developed the character of Temperance Brennan, the main protagonist of her novel series as well as the TV series Bones, based on her own life. Temperance Brennan is a forensic anthropologist, who works with FBI at a condition that she is allowed to investigate the crime and interview the suspects just as any FBI Special Agent. Despite being sceptical at first, her partner FBI Special Agent, Seeley Booth realizes the fact that she is a great asset for her knowledge about bones or human skeleton and together they increase their chances of finding the real culprit behind the crimes.
True Detective (2014-Running)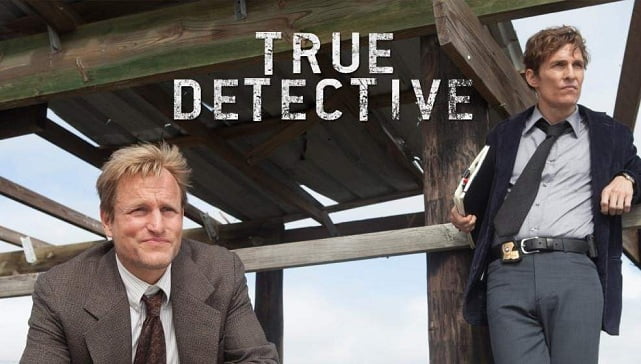 True Detective is a complete outcast crime drama series on the list. Yes, the reason simply being that most TV series on the list are highly thrilling and exciting. However, True Detective is more focused on the depths of the case as well as the effects of the investigation on the individual lives of the lead detectives. Being an anthology series, a full season is dedicated to a pair of detectives and focuses on their investigation procedure, indifferences, bonding and much more. Instead of highlighting the crime scene or the crime itself, the series follows the lives of the detectives throughout the show.
Elementary (2012-Running)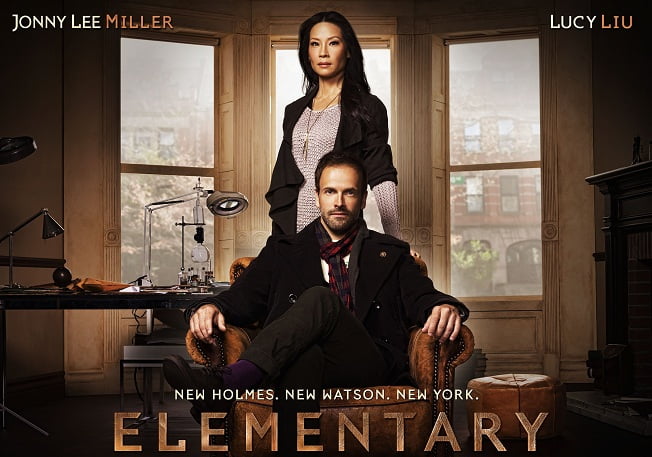 Elementary is yet another TV series based on Doyle's Sherlock Holmes character but set in the modern times. Created by Robert Doherty, the series follows the life of a recovering drug addict Sherlock Holmes, who aids the NYPD to solve crimes alongside his apprentice Dr. Joan Watson, who also helps Holmes in his rehabilitation process. During the show, we also see an ongoing spat between Holmes and his nemesis Jamie Moriarty. Although a modern version of your favourite private detective of all times, Elementary can be considered as a tribute to whole Sherlock Holmes fantasy gifted to us by Sir Arthur Doyle.
The Mentalist (2008-2015)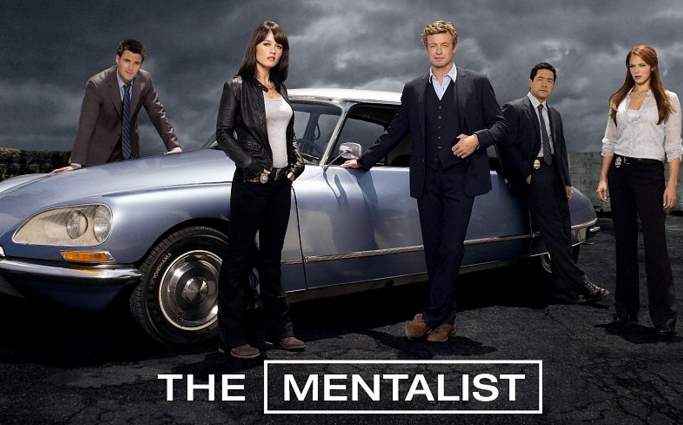 Created by Bruno Heller, The Mentalist is an American police procedural drama series that revolves around a former "Psychic" Patrick Jane, who helps the California Bureau of Investigation (CBI) to help solve crimes with his keen observation skills that he uses to learn the hidden facts about the people he meets. Due to his unique talent that everyone deduces as psychic ability, he earns a reputation as The Mentalist, despite his claims that there's no such thing as psychic ability. The main reason Patrick Jane helps the CBI is to track down the serial killer by the name of Red John, who has brutally killed his wife and daughter as an act of revenge. Hence, Jane makes it as his life ambition to catch Red John by any means and in the process, he helps the law enforcement to solve crimes with his quick wit and ability to read minds using his sharp observation skills.
Person of Interest (2011-Running)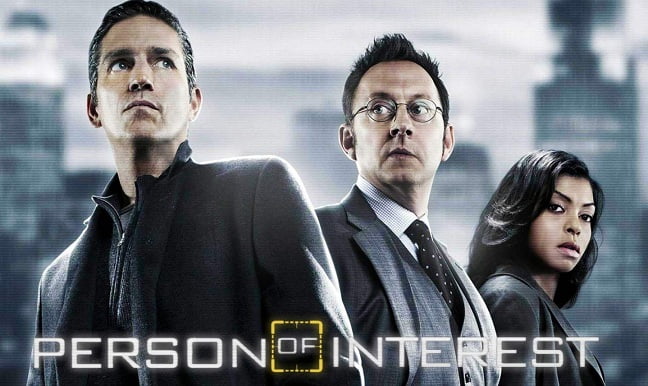 Unlike all the other shows on the list that comes into action after the crime, Person of Interest remains the odd one out. Yes, Person of Interest is a Sci-Fi crime drama series, where the investigation begins to stop a crime rather than post-crime investigation. After the unfortunate 9/11 incident, Harold Finch, a mysterious billionaire, develops a program that uses the surveillance system and calls tracing to identify any threat that can trigger a terrorist attack to help the Government take precautionary measures to stop such attacks. However, the machine, as Harold calls it, also tracks down other non-terrorist related crimes as well. After Government ignores those non-terrorist related crimes, Harold decides to take the matter into his own hands and hires John Reese, a former CIA agent to prevent any impending crimes predicted by the machine.
Psych (2006-2014)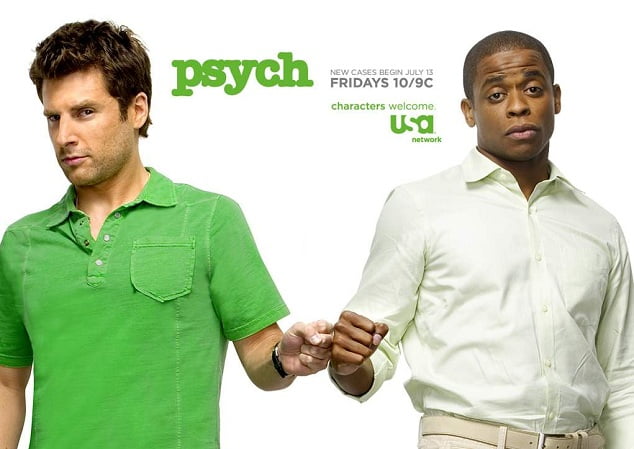 Slightly based on the same theme of The Mentalist, Psych also follows the life of a young crime consultant for the law enforcement and helps in solving crimes using his observational skills and amazing detective instincts. However, unlike The Mentalist, where the protagonist rejects the theory of psychic power, the story is quite opposite on Psych. In this show, the main protagonist Shawn Spencer convinces the Santa Barbara Police Department and people around him that he has psychic powers, which aids him to solve crimes.
White Collar (2009-2014)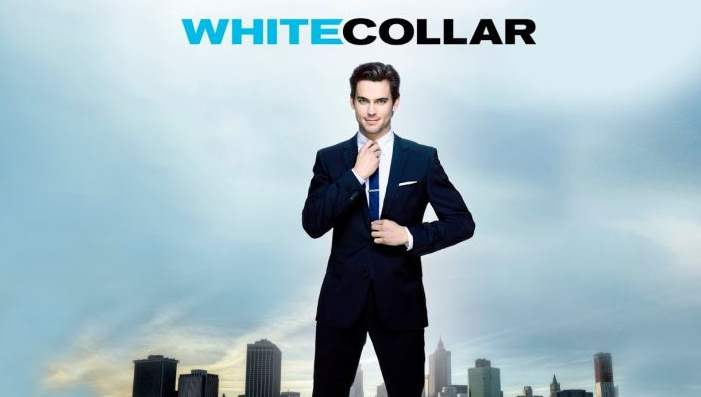 White Collar, as the title suggests, is a Crime Drama Series that focuses on white collar crimes. The basic plot of series is to capture dangerous white collar criminals with the help of another white collar criminal and an expert con artist Neal Caffrey. Although reluctant at first, FBI Special Agent Peter Burke partners with the convicted Neal Caffrey and helps him get out of the prison in a condition to work for the FBI and help them apprehend dangerous white collar criminals. The series had a successful run of six seasons before it was concluded in 2014.
Law & Order (1990-2010)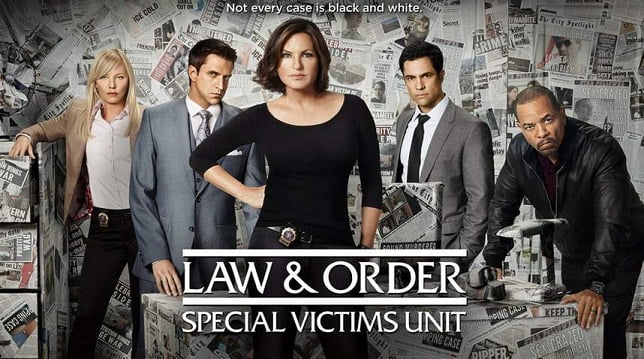 Law & Order is an American police procedural drama blended with the legal drama that features both crime investigation by NYPD as well as the prosecution of the defendant by the Manhattan DA's Office. Over a successful run for 20 long seasons, the series also holds the record for longest running crime drama series. In an episode run of an hour, the first half is usually about the investigating procedure of the crime, while the second half features the prosecution that makes the show exciting and far more appealing than any other crime drama series on the list. With prosecution being one of the important themes, the series also features a lot of courtroom drama that otherwise is often ignored in modern day crime drama series.
Your Turn !
Now, share your favorite Detective TV Show or you can share the complete list of Detective and Crime Solving TV Shows in the comment section.