Finally, after suffering from bad business and worse films, Hindi cinema picked up a relentless pace in terms of both box office numbers and quality of films. Critics be damned, audiences became judges on their own and relied solely on the storytelling rather than star power.
As the year had just ended, we are here with a list of the 14 best Hindi films of 2018 in the no particular order. In case we miss a few, we'll be happy to be reminded about them in the comment box down below.
Best Bollywood Movies of 2018
Hichki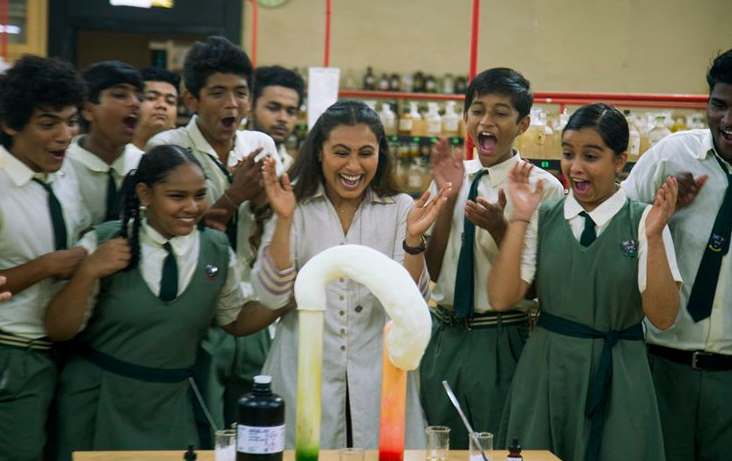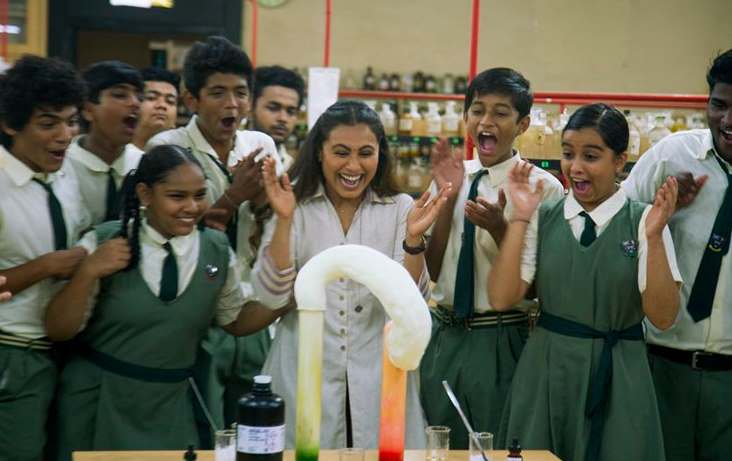 Rani Mukherjee has taken a somewhat different approach with her career as an actress, and she is rocking at that. After a hard hitting Mardaani, comes Hichki, a sweet heartwarming film that made us shed a few tears and made us laugh at the same time.
Rani plays a young teacher with Tourette syndrome, a speech disorder, and she is not considered to be a perfect applicant to become a teacher. But not only she becomes one, she shines at that and makes a group of 'outlaw students' into the toppers of a posh school of Mumbai.
The film is an exercise in willpower, the power of love and getting over your limitations to achieve something great.
Badhai Ho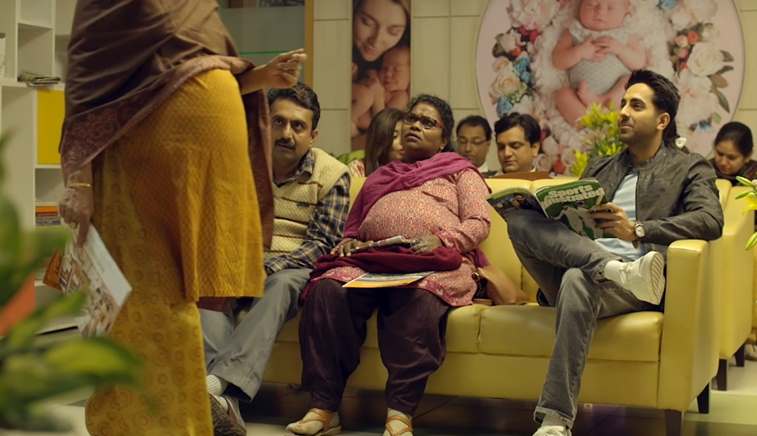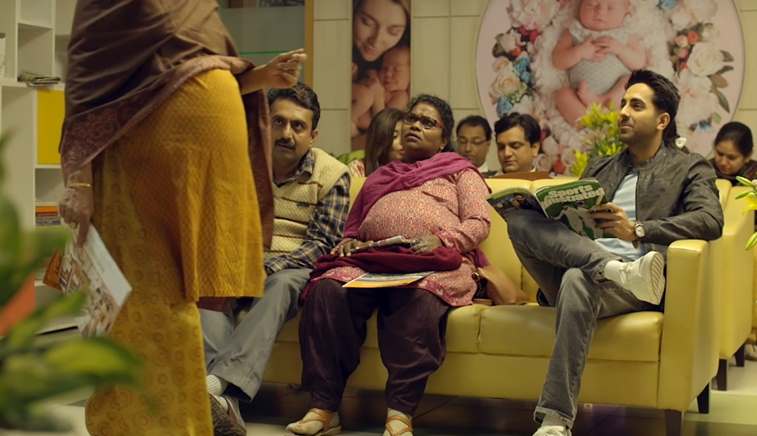 Ayushmann Khurrana had one hell of a year this time. With three back to back successes, he stayed on the top of the list of most bankable stars this year.
However, with Badhai Ho, he refrained from experimenting too much and played the same middle class guy with another 'taboo issue', this time of having his mother getting pregnant at an old age. But the charm is still here and the class is here and in the end, Ayushmann delivers one more hit.
Accompanying him were Gajraj Rao and Neena Gupta playing his parents. And the entire cast just nailed it. And no, we aren't forgetting our Dangal girl Sanya Malhotra, playing Ayushmann's love interest. Badhaai Ho is one of the Best Bollywood Films of 2018.
Pataakha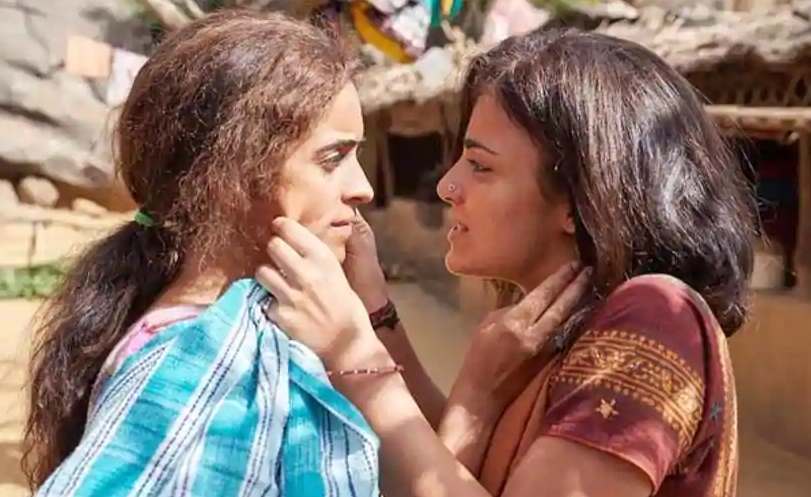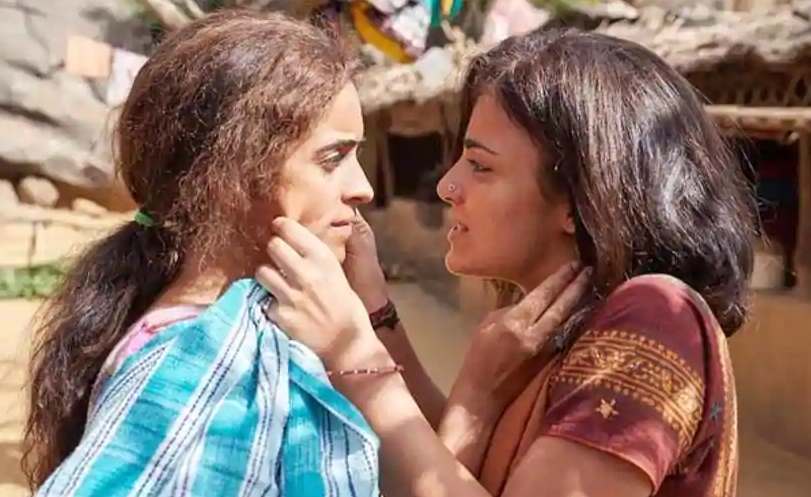 Vishal Bhardwaj rarely gets it wrong and this time, he has knocked the ball out of the park with this quirky, fantastic and bonkers comedy film.
Starring Sanya Malhotra and Radhika Madan in the leading roles as sisters, the screen was also graced by the accomplished performers liked Vijay Raj and Sunil Grover.
While many saw the film as a straightforward comedy film, the intellectuals like us focused on the subtext, which was the relation between India and Pakistan. Although the film failed to leave a mark at the box office, it is not to be missed.
Stree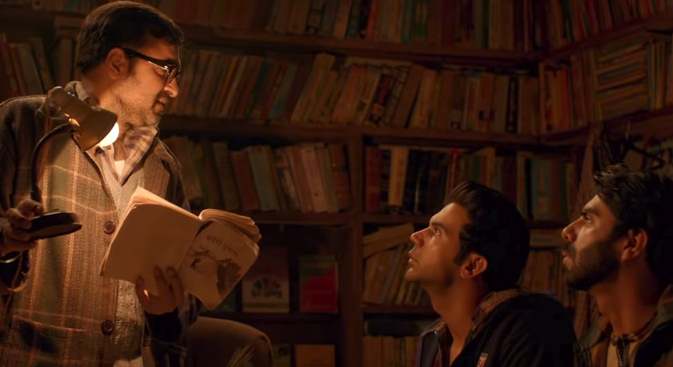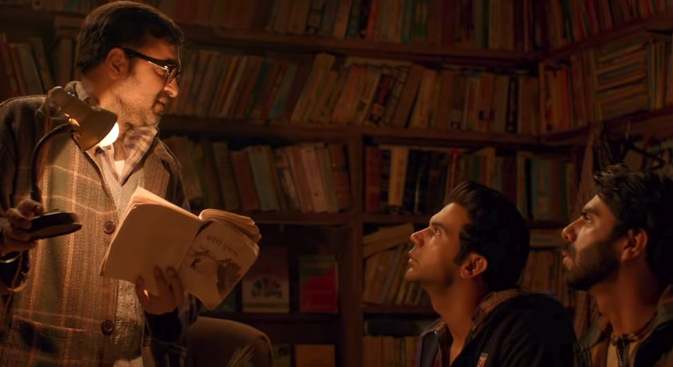 Stree is one of the biggest hits of the year and for all the right reasons. Gelling comedy with horror and suspense perfectly, this is one of the rare breed of films in Indian cinema. Stree is one of the Best Horror comedy Films in Bollywood.
Krishna & DK, the 'fantastically cunning' minds behind the Zombie comedy Go Goa Gone has taken the charge of writing and producing this time and we won't be exaggerating if we say that Stree is the best comedy-horror film India has ever produced.
Set in a village, the film tells the story of a ghost of a woman who pries on men to satisfy her lust. Starring Rajkumar Rao, Aparshakti Khurana and Shraddha Kapoor in the lead roles, the film was a laugh riot from beginning to end.
Sanju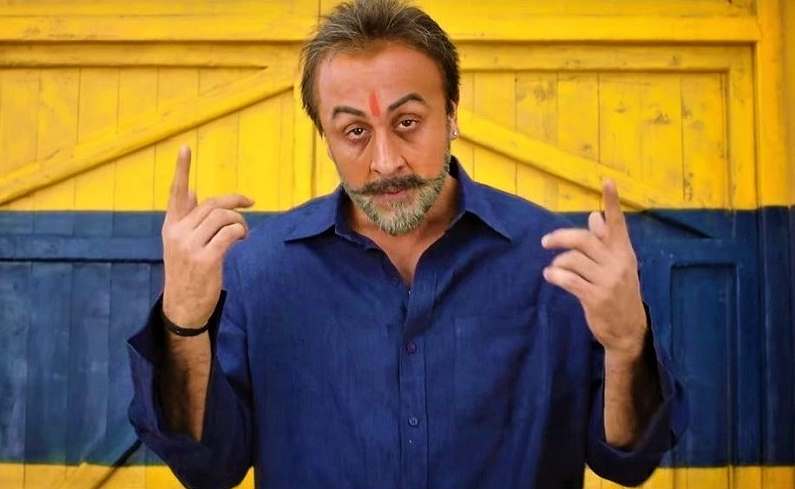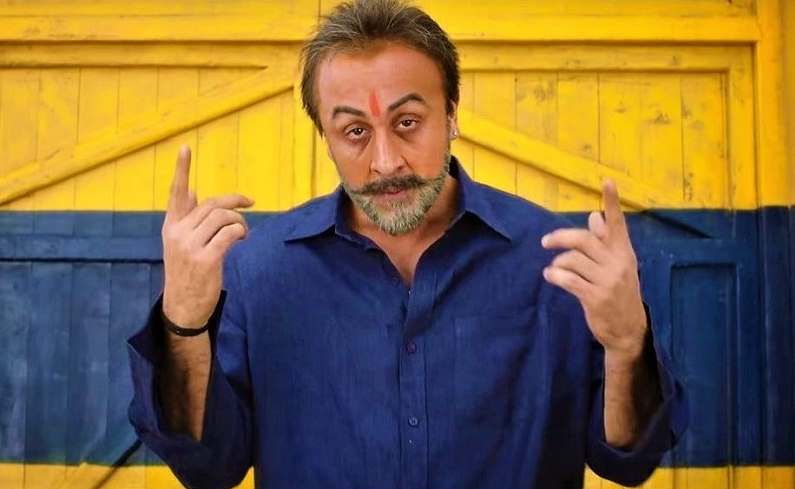 It seems like director Rajkumar Hirani can do no wrong. He is one of the Best Directors in Bollywood, This time he makes a film that does not adhere to his usual style of filmmaking but managed to impress a large section of audience in India and outside.
The film starring Ranbir Kapoor in the leading role told biographical tale of Sanjay Dutt, industry's cute bad boy. Although the film was heavily criticized for somehow forcefully rebuilding the tarnished image of Sanjay Dutt, it was seen as a great piece of filmmaking if seen separately.
Also one of the biggest hits 2018 Year, Sanju is a must watch.
Bhavesh Joshi Superhero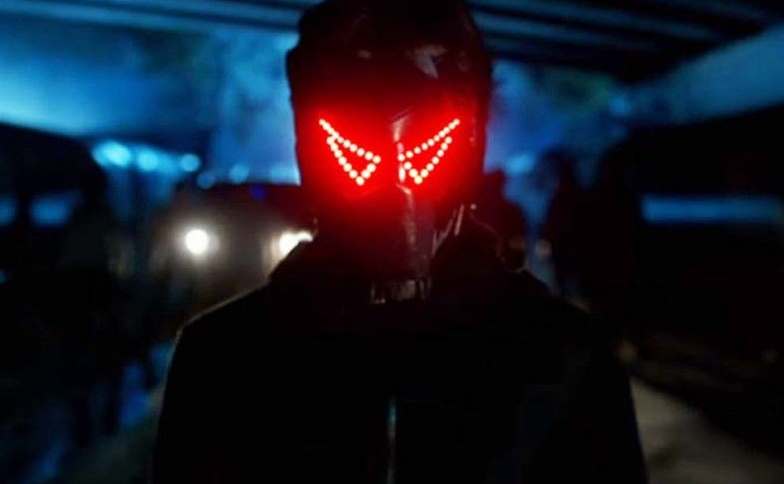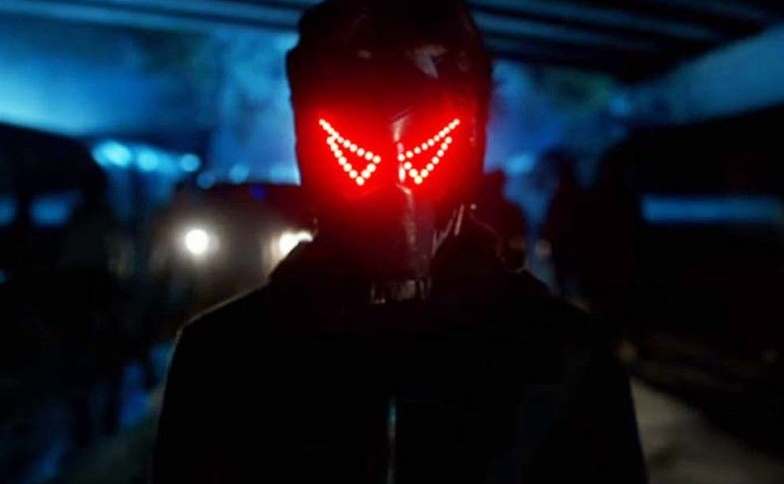 Hindi cinema is not particularly known for making watchable films in the superhero genres. Who other than Vikramaditya Motwane will take the charge to make something us Hindi cinemagoers haven't seen before, a superhero/vigilante film.
Starring Harshvardhan Kapoor in the lead role, the film tells the story about a young man who takes the charge of making the country a better place to live for everybody.
While the plot was simple enough, the cinematography, action, sound and other technical aspects made this one of the Best Hindi Films of 2018.
Laila Majnu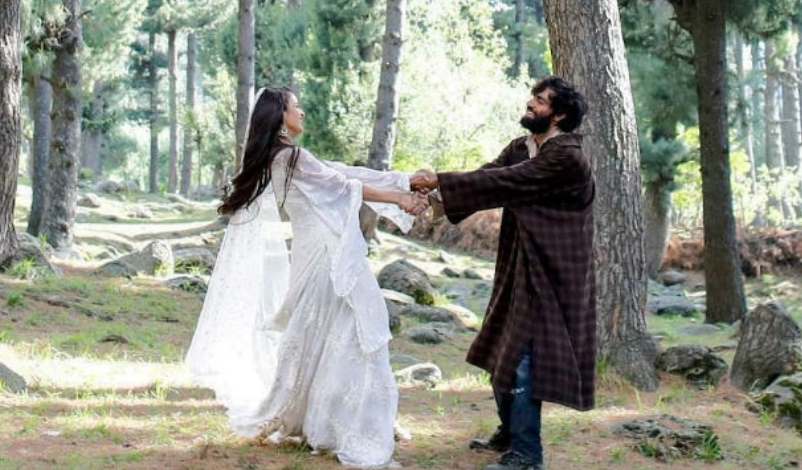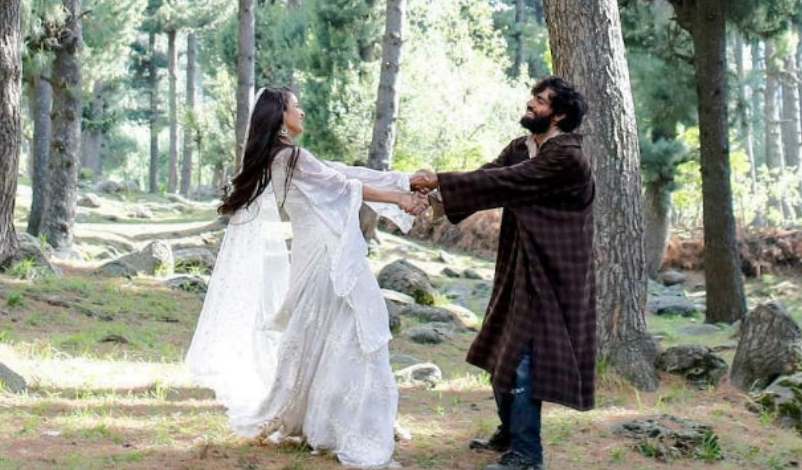 The most criminally underrated film of 2018, Laila Majnu made everybody think if Imtiaz Ali had to do anything with the charming love story and super emotional later half of the film.
Directed by his younger brother Sajid Ali and starring newcomers Avinash Tiwary and Tripti Dimri, the film was as eccentric a love story that can be made. Adding it with the soulful music and amazing performances, the film excelled on every level. Good luck getting 'Hafiz Hafiz' out of your mind for a very very long time.
Raazi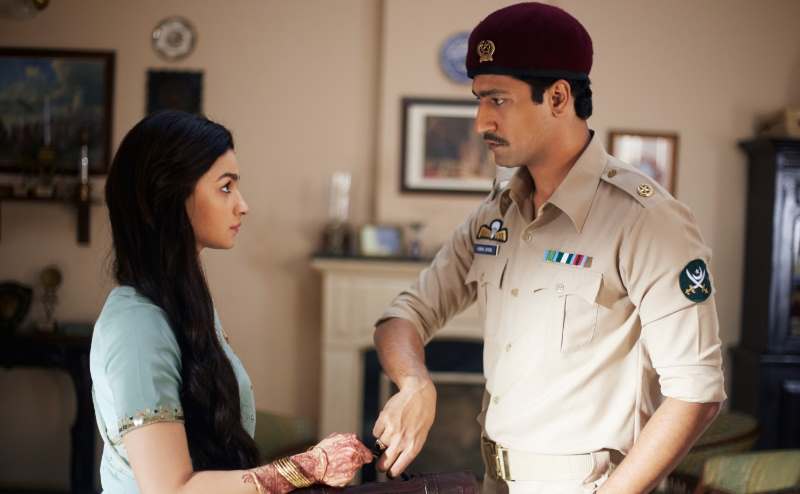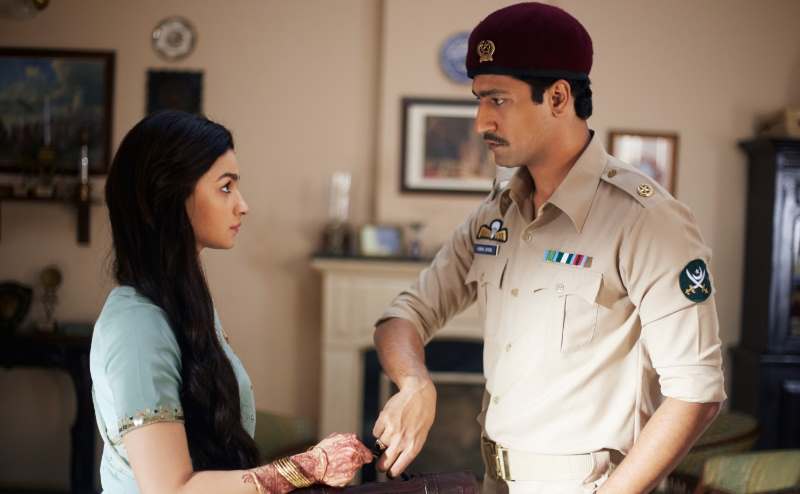 Director Meghna Gulzar's take on patriotism showed the right wing fanatics the meaning of true love for one's country.
As Alia Bhatt plays a spy who is sent on a mission to Pakistan, she puts her life on the line for her country without even having to indulge in chest thumpingly loud patriotism that Hindi cinema is used to. The film also starred Vicky Kaushal as her Pakistani army official husband.
Raazi was easily one of the best Movies of 2018 and if you have missed it, you have missed out on probably the best written film of 2018.
Also Check : Best Spy Films in Bollywood
Thugs of Hindostan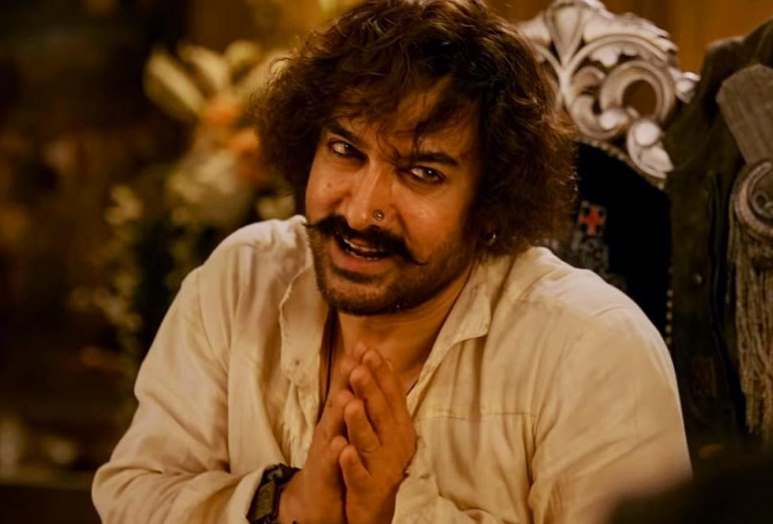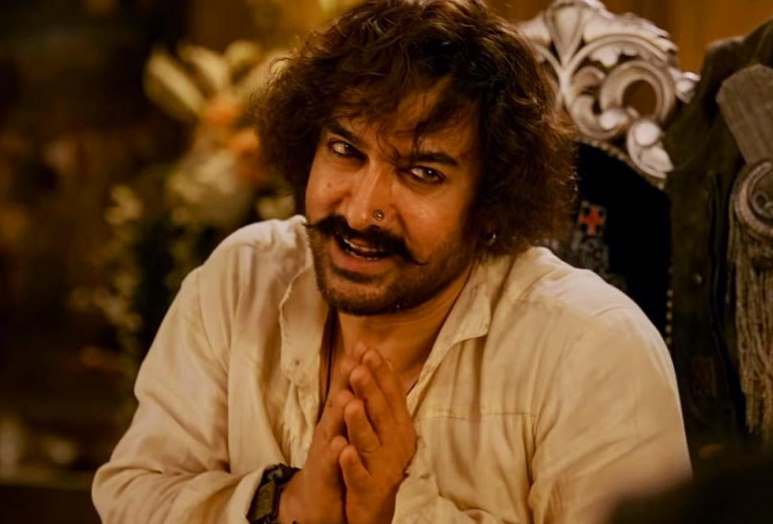 Yes yes, we know the film bombed badly on the box office and it was an abysmal piece of art and what not.
Hurl abuses on the film in whatever way you want but we defend Thugs for many things it offered us, the first for Indian audiences. Other than the exhilarating performances by Aamir Khan, Amitabh Bachchan and Zeeshan Ayyub, and a great background score by Ajay-Atul, the film was grand on scale.
It literally showed huge ships to us, our very own. Only if the writing was a little better, who knows what this film could have achieved.
Mulk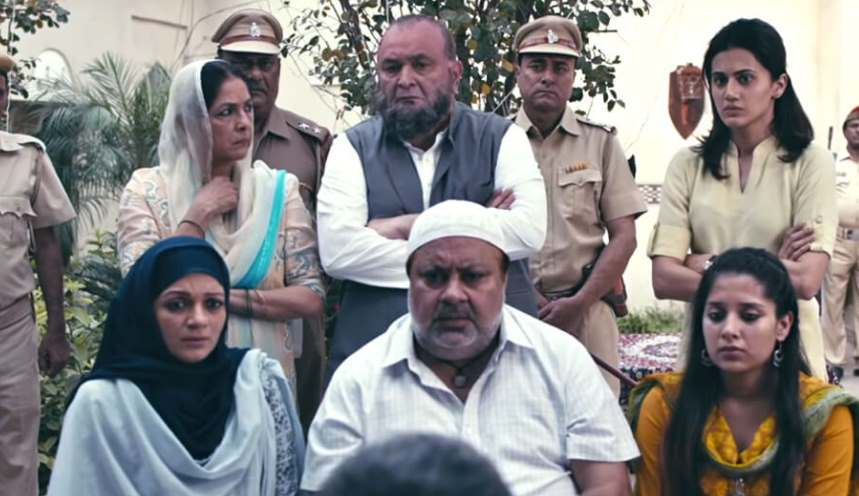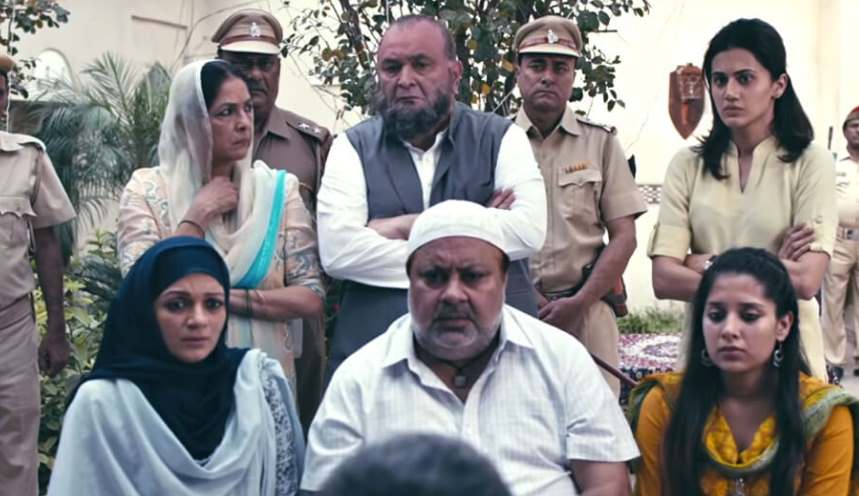 Director Anubhav Sinha made some unwatchable action flicks in the past but this time, it seems like he has finally found his mojo.
The film Mulk was made on a shoestring budget and made everybody see themselves into the mirror and think deeply about what the true secularism actually means, of which we are extremely proud of.
Taapsee Pannu stole the show along with Rishi Kapoor and the film turned out to be a masterpiece of sorts. We hope Anubhav Sinha does not lose it again, this was his best film.
Manto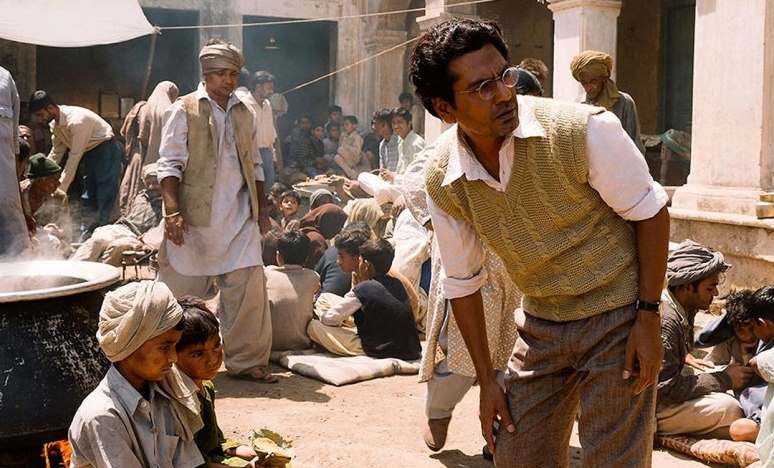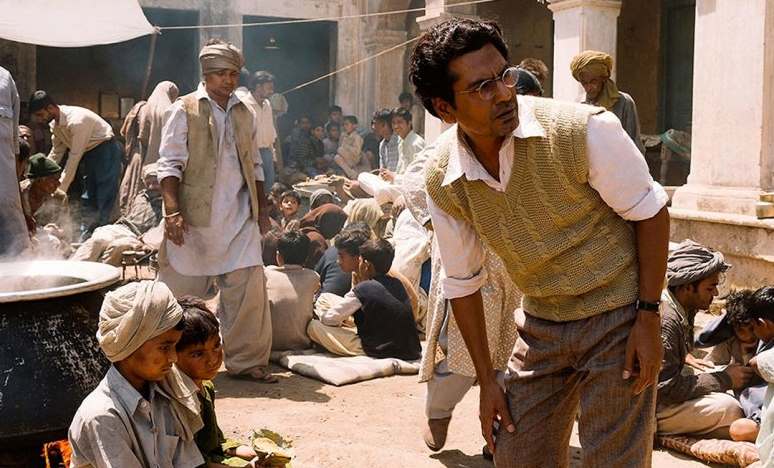 Hell, we almost forgot this masterpiece. We will take the liberty the 'freedom of speech' offer us and say that Manto is the Best Hindi Film of 2018.
Telling the poignant tale of Saadat Hasan Manto, a talented but estranged writer of masterpieces such as Toba Tek Singh and Thanda Gosht, the film explores his life with an objective point of view.
While we also come across his irresponsible way towards his family, we also get to know about what went on in his head when he decided to outrage the society with his supposedly 'sleazy stories'. Again, we'll say that this was the freakin best film of 2018 and as the year had ended, there is nothing anybody can do to change our mind.
Tumbbad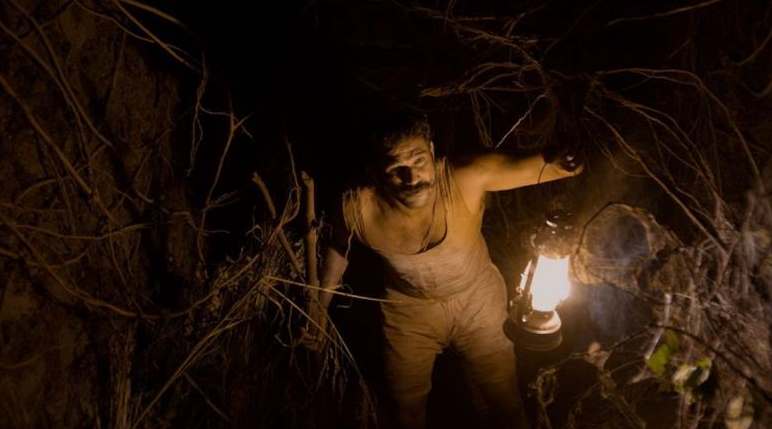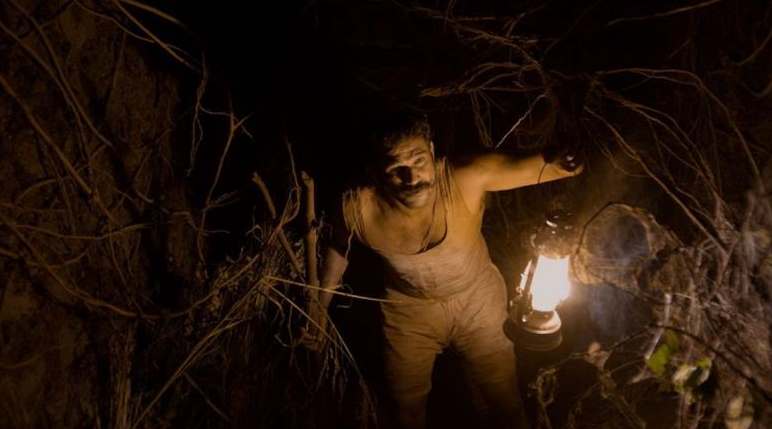 Directed and written by Rahi Anil Barve, Tumbbad was an absolute masterpiece. Made on a shoestring budget of 5 crore, the film took us on a world that is full of mythological characters and greedy people.
Telling the story of greed that runs in the family of Vinayak for three generations, the film takes us to Tumbbad, where it always rains, because apparently gods are angry at the town. A man's greed is endless and what can be the repercussions of it, it is shown in the film.
The stomach churning climax of the film makes people wonder whether they have seen..errr.. Experienced the greatest Indian fantasy/horror film of all times and their eyes and other senses exclaim- YES!
Also Read: Best Visually Stunning Hindi Films
Andhadhun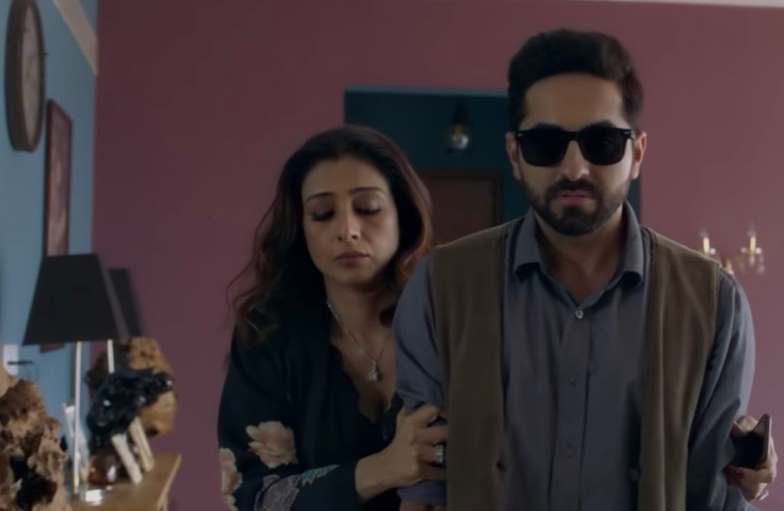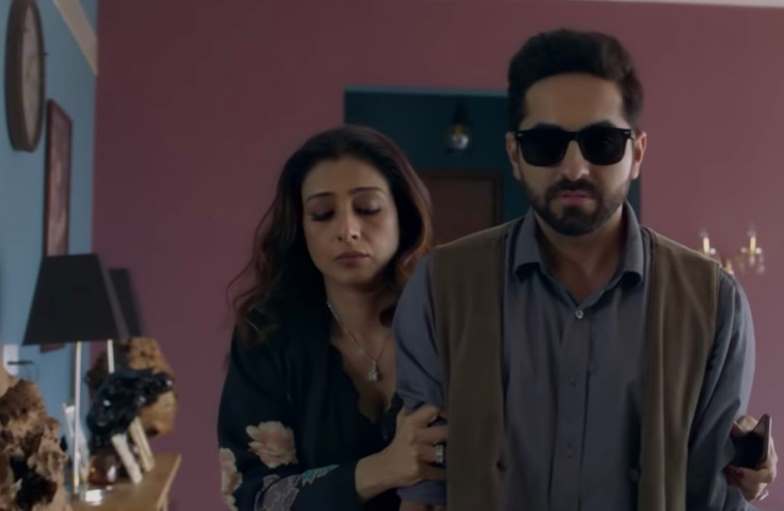 Director Shriram Raghvan takes us, the audiences, on a bonkers ride with Andhadhun, his best film till date, at par with Johnny Gaddar.
Starring the golden boy of 2018 Ayushmann Khurrana and the queen of Netflix Radhika Apte in the leading roles, the film made us realize that if there was a femme fatale that could snatch the film away from its protagonists, its only Tabu.
The film is so crazy you will find it very hard to believe that you are exposed to a film full of ironies, absurdity and surrealism. A blind pianist who witnesses a murder! Super cool! If Manto was not there, this would have been the absolute best Film of 2018.
Zero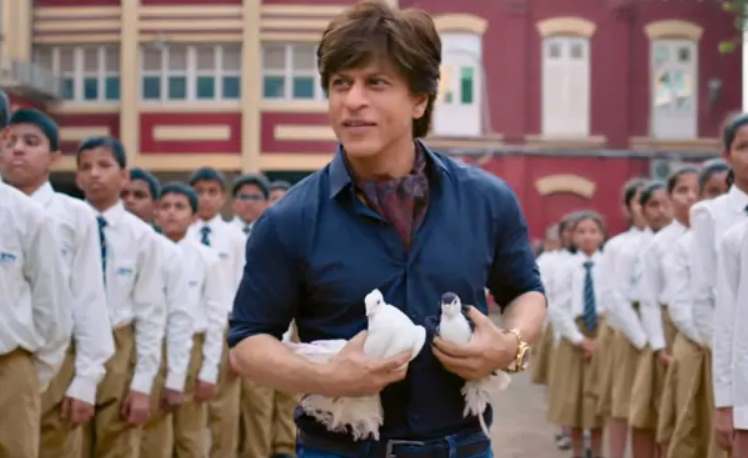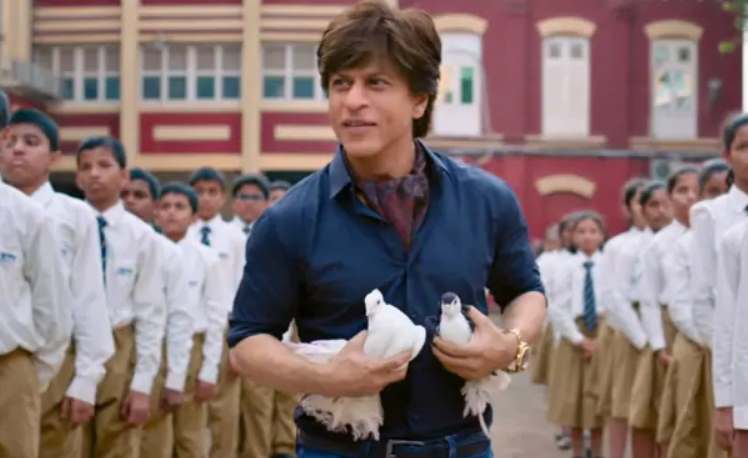 Once again, like Thugs of Hindostan, Zero might have bombed at the box office, but does it necessarily mean it was a bad film.
No! Zero was a gutsy film, a film that isn't something you usually watch on an Indian screen in Hindi language. The film went so far in exploring unchartered territories that it literally went to Mars (sounds like sarcasm, but it isn't, it was actually very very cool).
Aanand L. Rai once again proved that when it comes to depicting a love story with panache, there is no competition for him in Hindi films. Shah Rukh Khan gives probably the best performance of his recent career, so did Anushka Sharma. And did you ever believe that anybody can say- Katrina Kaif was brilliant in this film. Yes we did say this!
Your Turn!
These are the our list of Best Hindi Movies of 2018, If you think your list is different, then you can Include your Best Bollywood Movies of 2018 in the comment section.