TV Serials are the most loved and most used way of entertainment in our daily lives. Be it oldies, kids or the youth of today, we all love watching TV Serials.
There is a wide variety of TVserials on Television, but somehow Saas Bahu melodrama serials have become a synonym of TV Serials.
Have you ever wondered that on every second channel, the majority of serials Saas–bahu serials? And on that, all of them has really good TRP's. Let's have a look what our Tele-serials have become these days.
If I look back at the previous times, every serial had a different plot, different story and something new to entertain us.
BUT BUT BUT special thanks to Ekta Kapoor for bringing a revolution in Indian TV Serials with her famous K serials, she has given every serial a set story to play with different characters.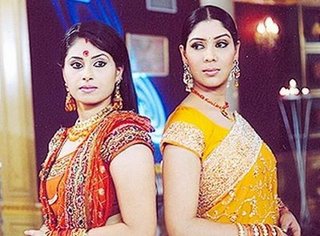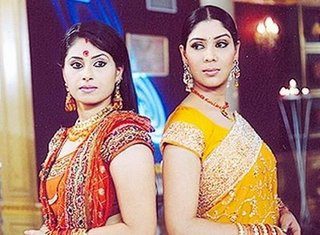 Rules of Todays' Saas-Bahu TV Serials
Girl gets married to a much older, rich man whom she hates.
Lovers have to sacrifice their Love and get married to someone else.
Getting married 3-4 times. With the one, you hate, then to the one you loved, then again with your ex-husband, then

…..

Confusing..

grrrr

Dead and back again 😛
I hope, our mummy's have not started hoping that the dead person in real life can also come back after plastic surgery

….

Lolzzz

You can easily find a person who looks exactly same. Even in real life Twins can't resemble as much as the so called Not Twins can resemble.

Woooah

!!
If

Saas

is a good human being, one of her Bahu is definitely a negative character. And if the Bahu is sweet then her

Saas

is definitely a Negative character.
Any positive character can anytime become negative……..

Reallyyyyy

???
Even the poorest family in Saas Bahu serial lives in a Big house, and a Rich family in a Palace 😛
Negative character of the serial must be overdressed with tons of makeup and tons of Kajal.
And now, I am so scared of using Kajal… what if I stroked it once more and people thought I am a Vamp too :p

hehe

We

girls actually do not cry that much in real as the women in saas bahu serial cry in one episode. Not even a single episode, when you find sobbing and tears :/
I love

Saas

Bahu serials because men in serials don't work at all. HA HA HA, either they are eating or going to the office or coming back. Everything else is managed by women 😛
Old aunties never grow old 😛
Also Read: Classic Indian TV Serials
Enough of Post-mortem of saas-bahu melodrama serials, I didn't want EKTA KAPOOR to sue me L. What else has evolved in Tele Serials? Vulgarity and Abusing. Yes, the latest HIT shows, Roadies, Splitsvilla, Emotional Atyachaar, Bigg Boss and all these kinds of shows are full of swear words, fight, degrading each other, backstabbing, Vulgarity and people are loving it.
Do we really need all this? Either in depth over the top Melo Drama or over the top Fighting, abusing and Vulgarity?
I know many readers are going to disagree and many will agree, but there was a time when we didn't have to say Mumma please, No More Saas Bahu.
We didn't have to change the channel when our parents or small kids were beside us. I am scared of watching Television when my brother or Father is sitting beside because of those ads which are showing more than needed. What are your views on this Evolution of TV Serials in India?
Also Read: Why I Prefer American TV Shows over Indian TV Shows