Satyajit Ray Film & Television Institute of India (SRFTI) is inviting applicants from all over India for Post Graduate Courses in Direction & Screenplay Writing, Cinematography, Editing, Sound Recording & Design and Production for Film & Television. SRFTI is one of the Best Film School of India. If you are an aspiring filmmaker, screenplay writer, cinematographer or sound artist who wants to join SRFTI then please continue reading.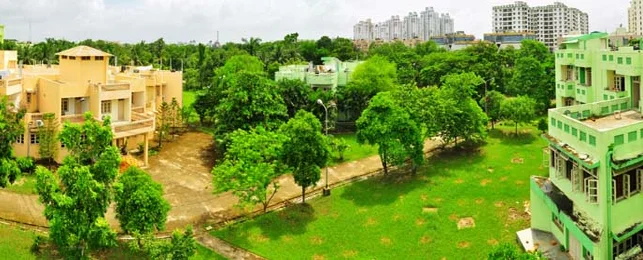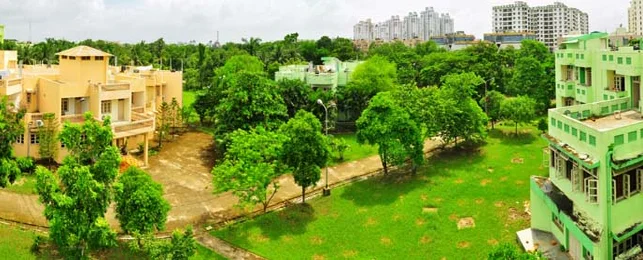 Important Dates.
15.03.2015 – Online Application form available.
15.04.2015 – Last date of filling applications. SRFTI will accept applications submitted till 05:00 PM.
01.05.2015 – Release of E-Admit Cards.
10.05.2015 – Written Test to be held on centers allotted by SRFTI.
10.06.2015 – Declaration of Results for Written Test.
26.06.2015 – 04.07.2015 – OC and Interview.
06.07.2015 – Declaration of Results for Interviews.
To Be Announced – Publish of Second List
To Be Announced – Publish of Third List.
How to apply?
Interested candidates. head on to this link
and register yourself on SRFTI Website. You will have to enter your personal details, course preferred and your Email Address. Once you are successfully registered, you will receive a confirmation Email from entrance@srfti.ac.in.
Sometimes the Email may land up in Spam/Junk folder, so don't forget to check your Spam/Junk folder if you haven't received your Welcome Email
. You have to click on the link given in the Email to confirm your identity.
Application Fee.
The application fee is Rs. 2000 and for S.C and S.T Candidates it's Rs. 500 only.
Required Things.
Scanned Copy of recent Color Passport sized photo. The scanned photo size should be less than or equal to 40KB. The preferred dimensions are 200 x 230 and preferred format is JPG/JPEG. You can use Paint to crop image or convert it's format.
Scanned Copy of your Signature. The scanned photo size should be less than or equal to 20 KB. The preferred dimensions are 140 x 60 and the preferred format is JPG/JPEG.
Scanned Copy of the Payment Challan. Size should not be more than 70 KB and the format accepted is JPG/JPEG.
Pro Tip: Set the scanner to 200 DPI (Dots Per Inch) and the output format to JPG.
Payment.
As per SRFTI guidelines, there is not an option to make payment for registration fee online. You have to download the Challan from SRFTI Website and submit it along with Registration Fee in any branch of State Bank of India.
Once you have the above things with you. Head on to SRFTI Website and click on Apply. Enter your user name and password and it will redirect you to the application form. Fill in your personal details, educational qualifications, category and course preferred.
During the registration process it will ask you to upload the scanned copy of Passport sized photo, Signature and Challan. Browse the location from on your computer and upload the required document.
Click on Submit & Review. It will take you to a preview screen. Please review all the information you entered. In case, you find any mistake edit the form and correct it. If you don't find any mistake click on Apply button.
Congratulations! You have successfully submitted your application for Three Years Post Graduate Diploma. Note down your Registration Number and take a print out of your application form for future references.
Essential Qualification.
Candidate must be graduate from any discipline from a recognized university. You must have your graduation degree in hand before 26.06.2015. For animation courses, candidate is expected to be good in drawing.
Exam Pattern.
The entrance exam is of 100 marks. The paper is divided into three sections. 30 Marks for Mental Aptitude, 40 Marks for Creative Aptitude and 30 Marks for Specific Area Aptitude. Answers have to be written in English only.
The paper is overall divided in six sections. Group A is mandatory for all candidates and Group B is area specific. You have to choose your group from Cinematography, Direction & Screen Play Writing, Editing, Producing for Film and Television, Sound Recording and Design respectively. You have to attempt the questions of your area. There is no negative marking.
The cut off is 35% for General Category and 30% for Reserved Category. 30 students from all specialization will be called for interactive orientation. The selection criteria for those 30 students is on Merit basis.
The duration of Interactive Orientation is 4 days. Further eligible students will be selected for Interview. The weight-age for Written Test is 20%, Interactive Orientation is 55% and Interview is 25%.
If two candidates have scored identical marks then the admission will be on basis of Interactive Orientation.
Don't forget to carry your admit card and a photo ID issued by State Government of Government of India.
Exam Centers.
Delhi.
Mumbai.
Kolkata.
Chennai.
Hyderabad.
Bangalore.
Guwahati.
Thiruvananthpuram.
Bhopal.
Lucknow.
Patna.
Raipur.
Bhubaneswar.
Srinagar.
Dehradun.
Course Fee.
Satyajit Ray Film & Television Institute of India is an institution controlled and maintained by Government of India. And that's why fee structure is very reasonable. You can see the fee structure here on SRFTI Website.
International Students.
There is a provision for enrolling 2 (two) FOREIGN STUDENTS in each discipline. These students are to apply through Indian Council for Cultural Relations (ICCR); accordingly they should get in touch with the Indian Embassies in their countries of origin. Candidates are required to submit credentials regarding his/her knowledge of English Language. (SRFTI Website).
FilmyKeeday Bonus!
If you are an aspiring filmmaker, screenplay writer or cinematographer and you want to join SRFTI after your graduation then go ahead and fill in the application. Yes, you will not get admission but you will have an idea of question paper and interview. And when you complete your graduation, fill in the application again.
We have uploaded a sample question paper on Google Drive. Download it and take a look. It will give you an idea.
Here is the direct link to download Prospectus of year 2015.
FilmyKeeday wishes you best of luck. In case, you want any help please comment below. We will be happy to help you.