Bollywood is infamous for making unofficial remakes of Hollywood films, and before the boom of the internet, we have seen so many Unofficial Hindi Remakes of Hollywood Movies.
but, nowadays copying a film idea is difficult, filmmakers easily get caught red-handed.
So, now we are seeing numerous official remakes of Hollywood and South Korean Movies in Bollywood.
We all know the Bollywood often gets "inspired" from foreign language films. Seems like, some of the Indian filmmakers are ardent fans of the South Korean cinema. We have compiled a list, take a look at these!
All South Korean Remakes in Bollywood
Ek Villain (2014), I Saw The Devil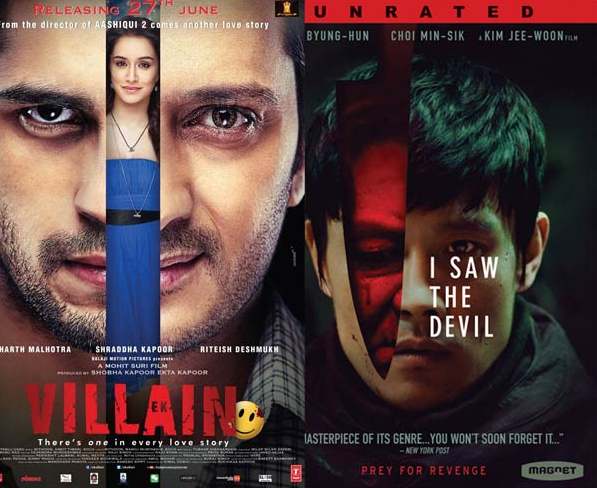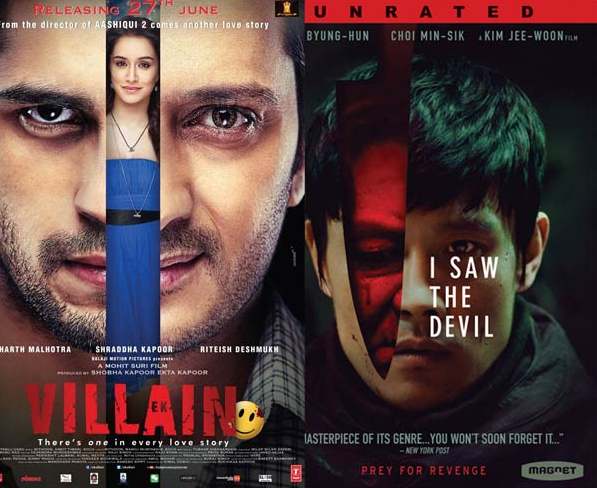 A romantic action thriller, directed by Mohit Suri. It is an unofficial remake of Kim Jee-Woon's 2010 film, I Saw The Devil.
It is about Guru [Sidharth Malhotra], a criminal who falls in love with Aisha [Shraddha Kapoor] and starts turning a new leaf. But his happiness is short-lived as she gets murdered by a serial killer.
Awarapan (2007), A Bittersweet Life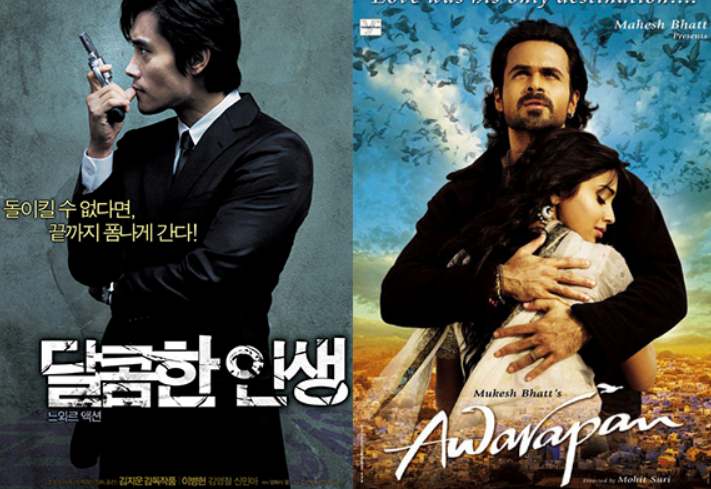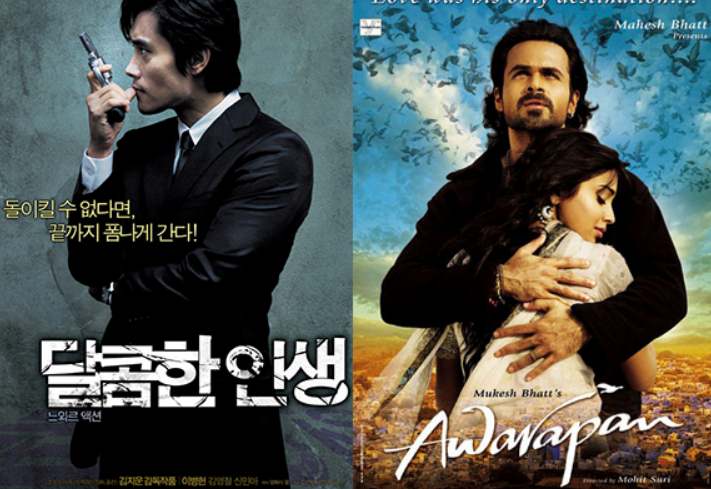 A crime drama, also directed by Mohit Suri. It is an uncredited remake of another Kim Jee-Woon's film, A Bittersweet Life.
The protagonist is Shivam [Emraan Hashmi], a trusted gangster, working under Malik [Ashutosh Rana] who is assigned the task to keep a tab on Malik's mistress, Reema [Mrinalini Sharma].
But Shivam begins to have feelings for her and she tries to capitalize on this to free herself.
Murder 2 (2011), The Chaser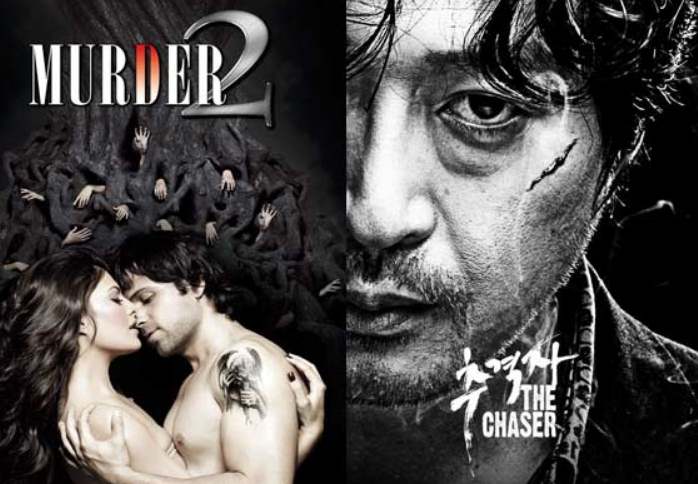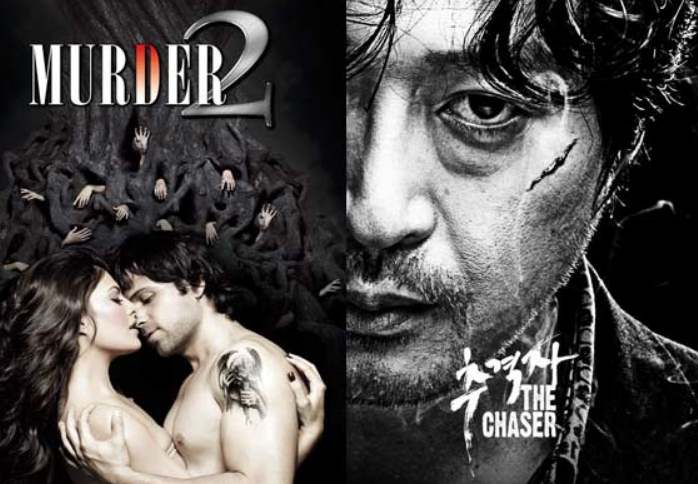 A psychological horror-slasher, again directed by Mohit Suri. It was based on Na Hong-jin's 2008 film, The Chaser.
Arjun [Emraan Hashmi] is an ex-cop who gets hired to find missing sex workers. He happens to find a phone connection used in all the cases.
Eventually, he decides to send a 17-year-old college girl and sex biz newcomer, Reshma [SulagnaPanigrahi] in order to entice the kidnapper. But she goes missing too.
Zinda (2006), Oldboy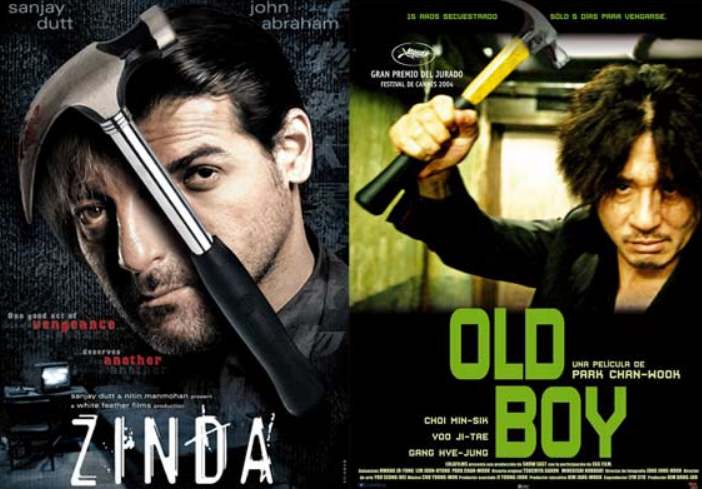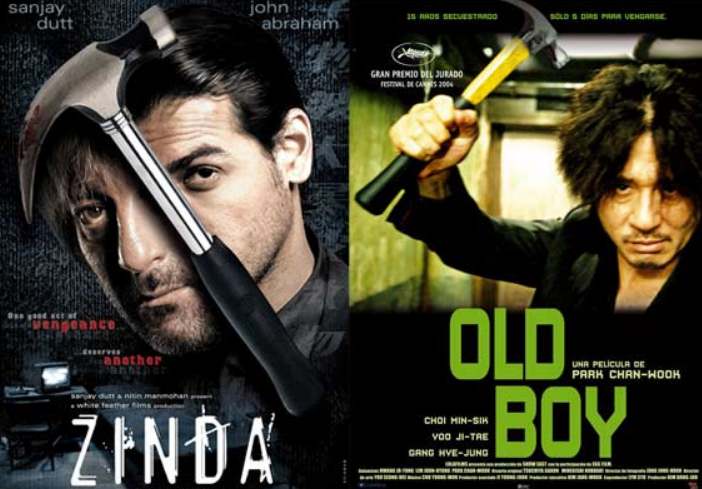 A mystery-thriller, directed by Sanjay Gupta. It is an unauthorized remake of Park Chan-wook's 2003 neo-noir manga based film, Oldboy.
Bala [Sanjay Dutt] is a convict who has just been released after 14 years of isolated captivity under unknown assailants. He now wants to take revenge against the perpetrators.
Jazbaa (2015), Seven Days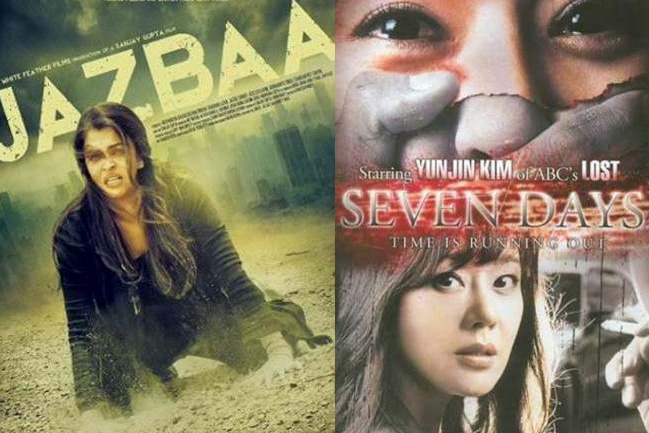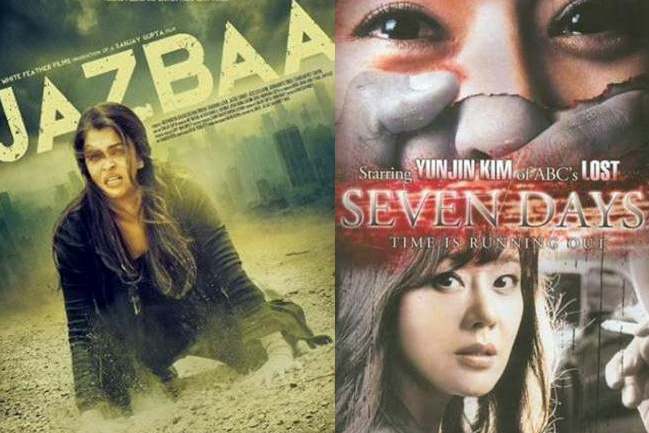 A crime thriller, also directed by Sanjay Gupta. It is a remake of Won Shin-Yun's 2007 film, Seven Days.
The story revolves around Anuradha [Aishwarya Rai], a renowned lawyer and single mother whose daughter Sanaya gets kidnapped, the ransom demand being defending a convicted rapist. While this is against her ethics, she is in a dilemma of the strongest order.
Rocky Handsome (2016), The Man From Nowhere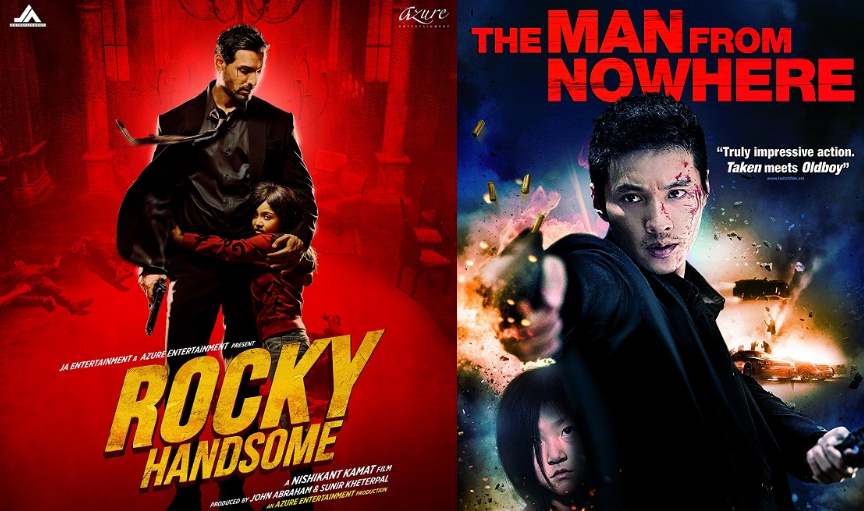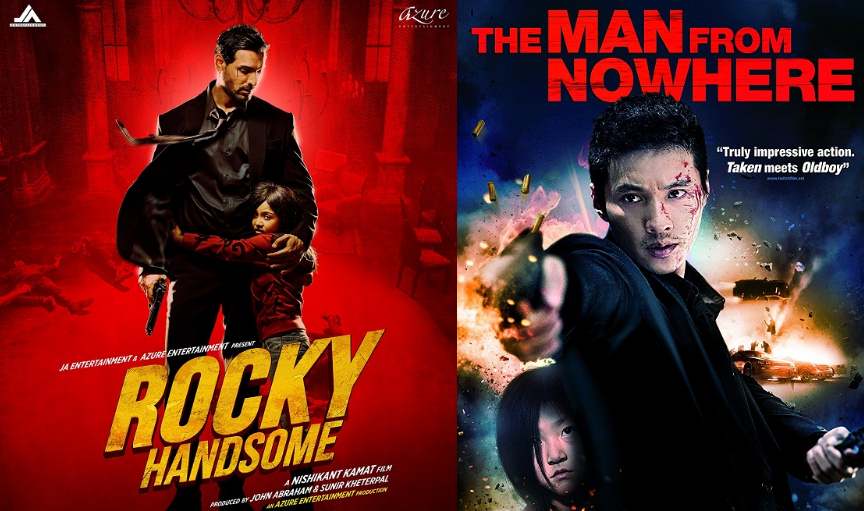 An action thriller, directed by Nishikant Kamat. It is an official adaptation of Lee Jeong-Beom's 2010 film, The Man From Nowhere.
The story is about Kabir [John Abraham] who goes into a revenge spree against the drug mafia when they kidnap an 8-year-old girl, Naomi [Nathalia Kaur] who is the daughter of his neighbor, Anna, a drug addict.
Te3n (2016), Montage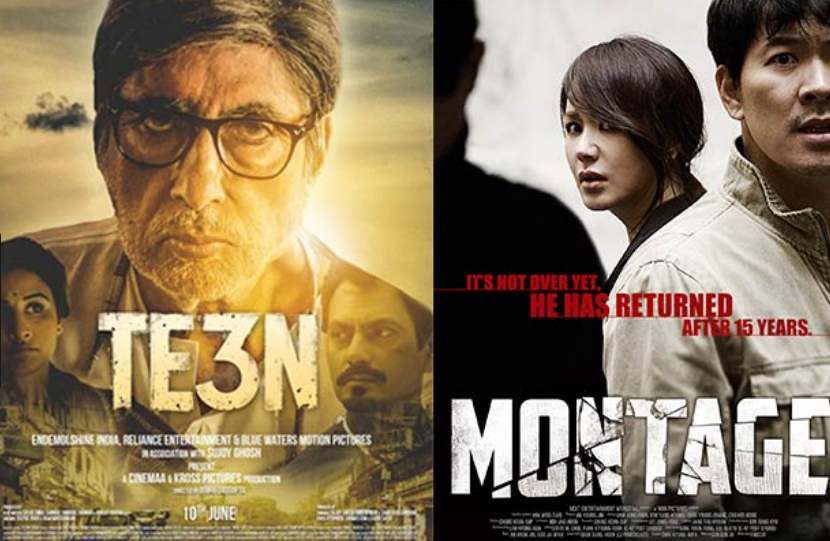 A thriller film, directed by RibhuDasgupta. It was a remake of Jeong Keun-sob's 2013 film Montage.
The story is about John Biswas [Amitabh Bachchan] who keeps approaching the police for help in finding the perpetrator of his grand daughter's kidnap and murder.
He also keeps meeting priest Father Martin Das [Nawazuddin Siddiqui], also an ex-cop who handled the 8-year-old case. Another such incident occurs and due to the similarity in modus operandi, there's hope to catch the perp.
Your Turn!
Now share which one is your favorite South Korean remakes in Hindi Cinema, or at least deserving remake.