I know the stature of Rajnikanth among the masses, especially my South Indian brothers. But I being a Delhiite and a cinephile at that, I could care less when I am spending 400 rupees on a film.
And if I believe Rajnikanth has gone way past his expiry date, I would not be apologetic about it, like I am not at all apologetic to say that Shankar is a fine director, only when he isn't scared of going all out on his imagination. He gets derailed from time to time, the commercial aspects consumes him.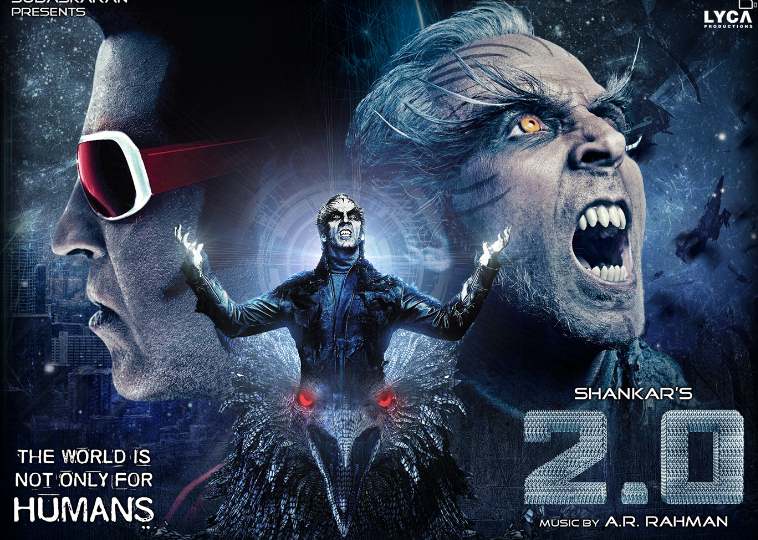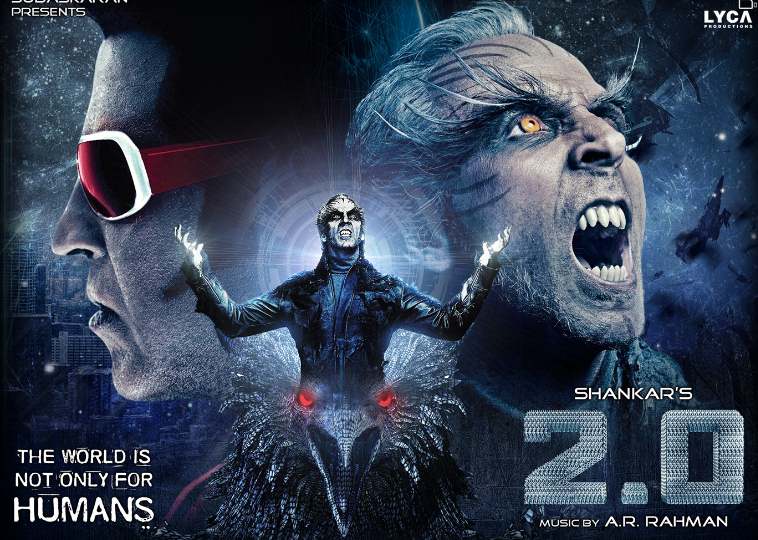 I cringed when a giant bird, magnificently imagined though it is, throws a damned mobile network tower at Vaseegaran and he has to make a run for his life. Other than being unintentionally laughable, it was a sure shot sign that Rajni sir did not deserve to go through this hard work at this time of his life.
He just looks tired. Same goes for Amitabh Bachchan when he jumps on a ship, wielding heavy swords in both his hands, cutting down the British while wearing a 20 kilo heavy Armour. It is a torture, to the actor and to the audience. Indian film industry, take notes please from a young cinemagoer- story is the new superstar. Making Rajni or Amitabh do cool 'young' stuff isn't gonna work anymore.
Well I can't complain about the story of 2.0 though. The idea was nice. The film doesn't waste a second getting into the groove as smartphones start flying through the skies of Chennai. But was there any need to shoot about a dozen montages of phones being snatched out of common people's hands? One or two would have done just fine. But no, Shankar has to constantly look for weak spots in the story to fill them with a few laughs here and there and tell them, 'nothing serious folks, it's just for fun'.
The funniest comedy is effortless and in 2.0, sadly enough, my face did not move a single muscle even when a lot of efforts were put into those scenes and the screenplay compromised.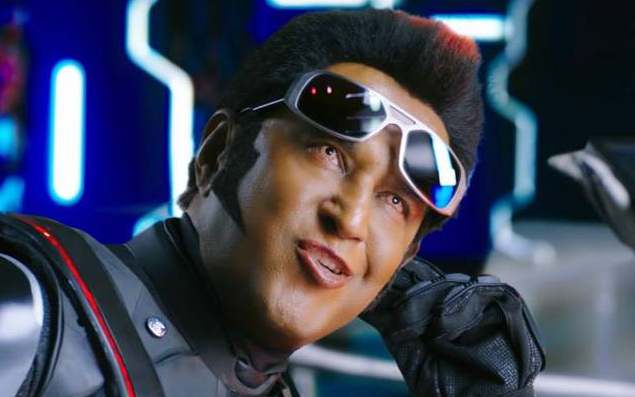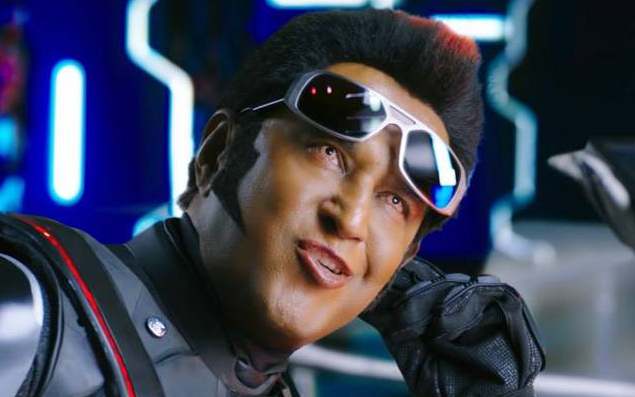 So, the smart phones start flying and club together to create a damn giant bird. And it starts creating ruckus in the streets, causing the government to panic. A couple of big government and business people are killed by those smart phones. And yes, I don't know whether it was an attempt at dark comedy or just idiotic decision to make the gruesome death funnier. It was a huge misfire and a mood killer! We do not want misplaced comedy, we want (and deserve) better.
I have liked Shankar when he does an 'Aparichit' or a 'Nayak' or even 'Sivaji the Boss'. However over the top they are, there is a subtle sense of groundedness in those films. 2.0 is an all out VFX extravagance and let's not even go about discussing the gruesome murder of logic in the film. After all, its Shankar with 600 crores in his hands. We are fools to not imagine how many rules of physics and nature he is going to break, and he does it alright!
Akshay makes an entry halfway through the film and trust me when I say this, his 15 minutes flashback sequence was the purest Shankar. Simple yet beautiful cinematography, great music, amazingly directed and edited conversations and everything a good commercial film needs. In comparison, Rajnikanth gets a very few grounded and simple moments to shine. Somehow, I am aware that this is an out and out Rajnikanth fare, but still, expectations are naturally high towards the biggest Indian film to date.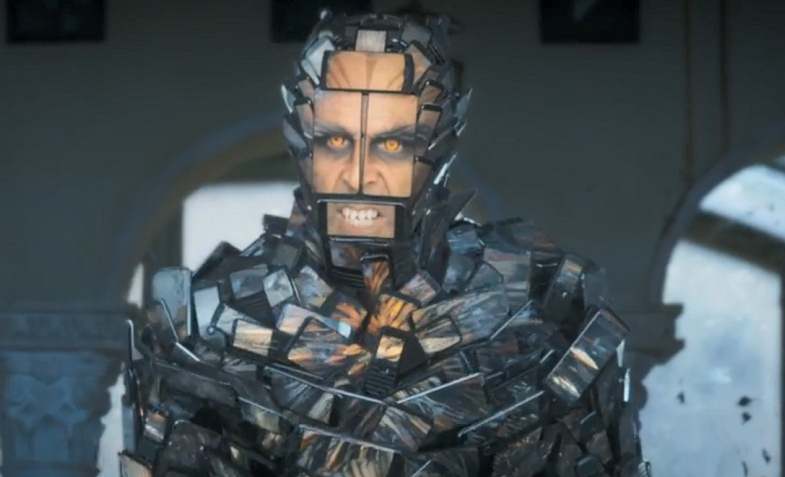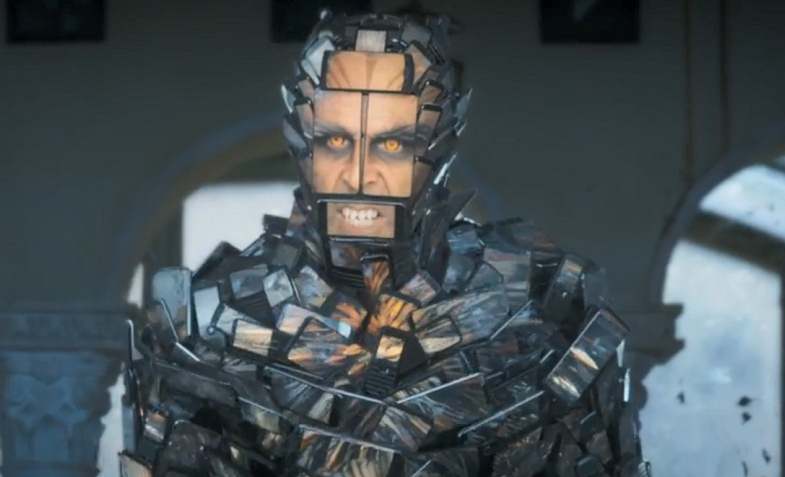 There not much to write about the story, one can guess pretty much through the trailer. Nothing twisty or fresh happens in the story barring some 'cool' things 'Pakshiraja' does towards the end with his 'superpowers', which were quite unexpected. And for those who are wondering- yes, Akshay's actual name in the film is Pakshiraja and he loves birds more than his own life. Not too subtle Shankar sir, eh?
While the first installment Robot had some laughably bad action sequences, this one makes up for it. 2.0 features the best VFX done in an Indian film yet.
Understandable, considering about 600 crores were spent on the making alone. For the hardcore fans of the American science fiction blockbuster fares, you will be proud at what Shankar and team has managed to achieve with a budget which is still half the budget of how much to make a Hollywood film of this scale.
All in all, some beautiful action choreography is on display. And yes, Rahman does a great job of scoring those pretty decent fight scenes, especially when Chitti 2.0 enters the arena. Only if there was no Rajni with bad makeup though! Only if!
And now, in the end, I can only say- Don't Miss this Film. You will either like it or like it a little less or love it unconditionally. You would not hate it, that is certain.
And Shankar ji, next time, get somebody more young and creative to pen down the screenplays with you. He/she may just make you the greatest visionary filmmaker of present day Indian cinema. Are you listening, Rajamouli Sir?
Filmy Keeday Ratings