Poonam Pandey is the ultimate controversy queen on Twitter.
She rose to fame and became a celebrity overnight with a couple of tweets and since then has been active all over social media even if she is not doing any films or not.
Social media has become an integral platform for celebs everywhere to get connected with their followers and update them about their day to day lives as well as upcoming projects they are working on.
The fans and followers find it the best medium to keep an eye on their favorite stars. However, social media celebs like Poonam Pandey take it a step further and ignite a controversy for the sake of being on top of the trends chart and keep the buzz about her alive.
Top Twitter Controversies of Poonam Pandey
Here are some of the interesting Twitter controversies involving Poonam Pandey that not only increased her followers but also rose her up on to the celebrity chart in terms of popularity.
The Strip Saga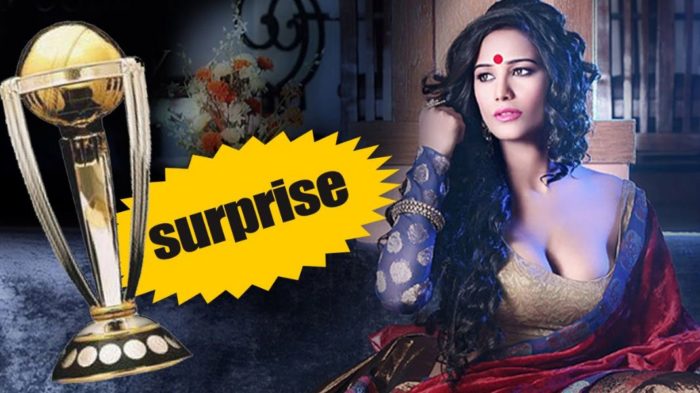 The first time Poonam Pandey got trending all over social media was when she tweeted that she would str¡p for Team India if they won the 2011 Cricket World Cup.
Well, we all know that India did win the World Cup that year, however, Pandey didn't live up to her promise suggesting that she didn't get the permission from BCCI.
Despite that, her fan following only went up on Twitter and she became an overnight celebrity.
Motivational Surprise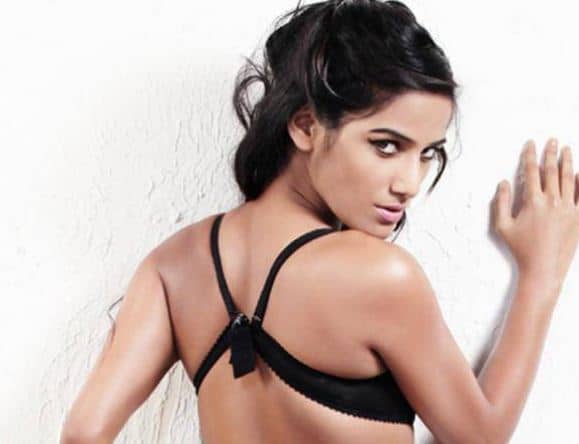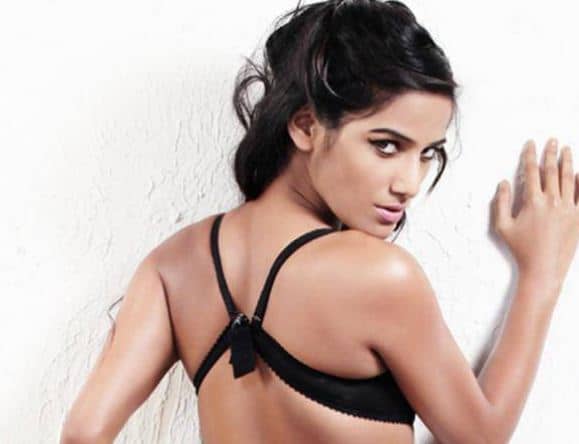 Although she wasn't able to fulfill her promise to str¡p for Team India, Poonam Pandey did later that year posted a semi-nüdé picture terming it as a "Motivational Surprise" for team India during the India v/s England series.
Hence, in the end, our controversy queen did what she does the best and impressed her fans.
Bathroom Secrets
The Poonam Pandey social media saga didn't end there as she later uploaded a video titled "Bathroom Secrets" with some pretty little secrets.
However, the fans were again disappointed as YouTube deemed that the video was very provocative for the Indian audience and thus the video got removed.
"Attitude is like underwear" Tweet
Another famous tweet from Poonam Pandey that made the headlines was where she tweets "Attitude is like underwear".
While her bold tweet received both praises and criticism, the reaction that really stirred up the controversy came from Taslima Nasreen, who tweeted in response that "Poonam Pandey got nakéd but not satisfied.
She wanna do dirtiest things none done before. Wants to get f**ked in public! (sic)". Well, the tweet didn't go well with Pandey and she replied, "F**k what people say… Do YOU. Some people will hate you for it, but it's the ones that love you for it are more important".
Striking a chord with fellow celeb
Well, maybe because of different opinions or jealousy of the fame that Poonam Pandey relishes in the social media world, many other celebs or popular personalities have irked banter with her on social media.
However, the one clash that really struck some controversy was when actress Chitrangada Singh tweeted, "How do you compete with Poonam Pandey when she is ready to str¡p for Kabbadi matches? Though I have never met Poonam and no personal agenda, but guess she does her bathroom rituals every day and in sometimes that involves str¡ping," (sic).
Poonam Pandey didn't waste any time and took the banter seriously and replied "It's so funny how the people who know the least about you, have the most to say. Jealousy: That's what makes a b*tch talk."
However, the controversial fact was that Poonam Pandey stepped into the accelerator too fast because it was later found that it was an imposter and not Chitrangada Singh who tweeted against Pandey.
Another Cricketing Controversy
The next controversy on this list is actually involving Poonam Pandey but this time she didn't have anything to do with directly.
It happened when a morphed picture was out in the media via a leading newspaper which contained herself as nüdé, Sachin Tendulkar as Hindu God and a Pakistani cricketer bowing down to him.
This picture started a huge controversy in Kolkata, especially among the Muslim population hurting their religious sentiments. Eventually, West Bengal Chief Minister Mamata Banerjee had to intervene and the newspaper had to issue an apology to pacify the situation.
Over to you!
Social Media is a great platform to start a buzz and Poonam Pandey has again and again proven that striking a controversy using social media tools like Twitter, one can also get fame and popularity.
Let us know in your comments below if you agree with Poonam Pandey's method of stirring some Twitter Controversies to gain followers.