Before releasing, movie started a chaos among Censor Board members regarding some explicit dialogues and content, and it looks like they did took them away. Seriously, I wish they were present. It's a journey that starts from metro gossips to metro life towards honour killing and finally towards revenge, which is the truth we Indians can't ignore. I didn't find much uniqueness in the film which was also missing the spark, and it was tough to wait till end.
NH10 Starcast and Crew
Directed by
Navdeep Singh
Produced by
Vikramaditya Motwane
Anurag Kashyap
Vikas Bahl
Anushka Sharma
Sunil Lulla
Krishika Lulla
Written by
Sudip Sharma
Starring
Anushka Sharma
Neil Bhoopalam
Music by
Anirban Chakraborty
Sanjeev-Darshan
Ayush Shrestha
Savera Mehta
Samira Koppikar
Production Company
Phantom Films
Clean Slate Films
Release date
March 13, 2015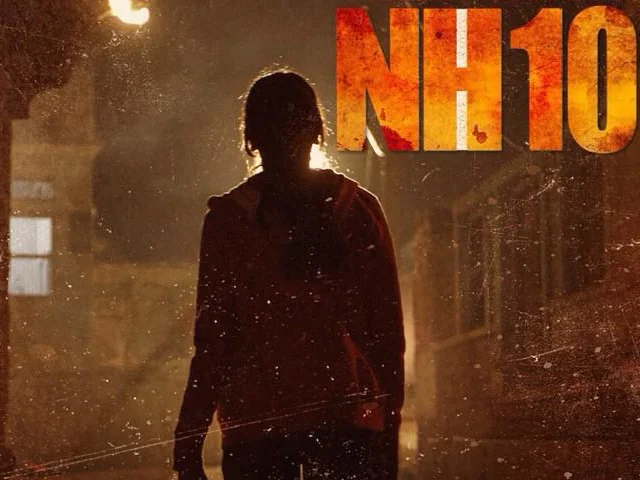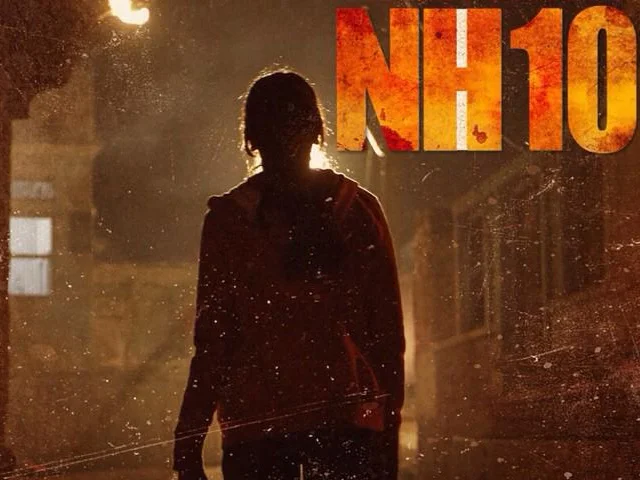 What I felt after watching NH10
I wasn't expecting any masala in the film and neither should you as it was meant to draft a sense of journey towards reality on highways (through its trailer). And the movie does succeed in that.
Dialogues were missing spark and so does the story which is a little bit compensated by the surprising climax.
It starts slow and run from high-end parties to cruel and real face of the country side.
Story of NH10 Movie
Story covers how Meera (character played by Anushka) went from luxury life into the never ending jungle, looking for help, safety and Police. She even went from Toyota Fortuner to a common Hero Cycle.
It was her Birthday when Meera and her husband, Arjun plans for a long trip but they meet an honour killing case on their way. Arjun follows his ego which brings them both into the private matter of a traditional Indian family of Haryana.
Then it all turns into a fight for safety for their life that leads further deep into the cruel society we are all living in the country with. Everything was setup and filmed pretty real and this is the only thing where movie wins, portraying the reality.
Story covers real issues of Girls/Women in India during night (particularly), social castes and how well Police does its work.
Climax was the real surprise in the whole package which was satisfying.
NH10 Verdict
It started slow covering metro life which is living between the cruel society where woman is still like a product and source of their false pride. You will also find women supporting that bad cause, which is again a vicious reality in our country.
As per the script, work done by Navdeep Singh (Director) and characters covered by actors and actresses were good but it was still missing an extra-ordinary performance from Anushka and Neil Bhoopalam. Although I did like the work of Darshan Kumaar.
The movie was released with A Certificate but wasn't having that level of content. I think it all went wrong because of clipping done by Censor Board. You can even call it yet another 'Ban', I do!
What's good – There is hardly anything good except the climax. I waited for it till end and it was satisfying as a human being but not as a movie lover. In short, it's a reality drive on NH10 highway with real set scenes.
What's bad – Slow pace and a very short story that is dragged for two long hours.
Should I watch it?
I won't recommend if you're expecting it to be a good one but if you do like watching long documentaries then go for it.
NH10 Filmy Keeday Ratings
Rating – 3 Stars