To be honest, I didn't watch Aashiqui 2!
I know it was a superhit movie and may be your all time favourite but still, I didn't.
If you came here along to find a comparison of older and newer one, then it's not the case here. Rather you'll find review of Aashiqui (1990) which was a superhit movie at that time. Music was the prime reason behind its immense success and it is still in air. The movie did carried a love story as well. You need to find out whether the story was worth knowing or not by watching the film.
So, either watch the movie on your own (Yes, I'd love to recommend to every cinema lover) or let me be your spoiler!
Aashiqui Starcast
Directed by
Mahesh Bhatt
Produced by
Gulshan Kumar
Mukesh Bhatt
Written by
Robin Bhatt
Akash Khurana
Starring
Rahul Roy
Anu Aggarwal
Deepak Tijori
What I felt after watching Aashiqui?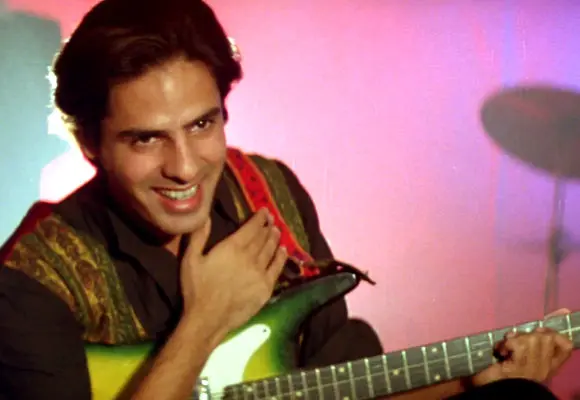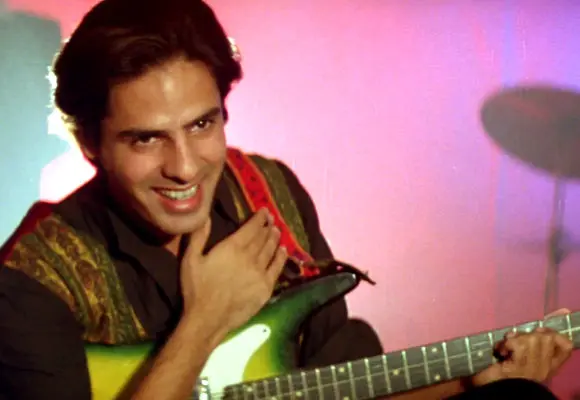 I've never been fond of such love stories but this one comes with a lot more turns than I expected and those are worth watching. Apart from love, there was a appetite for success (which even turns into ego) going individually in life of both Rahul and Anu.
Whenever story loses pace, soothing and upholding music tracks are there to fill up the void. I've been a great fond of music tracks of this film and now watching them all with the story was significance.
Direction work was good as of old times and so does the acting. Rahul's character was the main cream as its jump from violent to loving, and vice-versa.
Story of Aashiqui Movie
Story starts with a musical track featuring Rahul (character played by Rahul Roy) as a singer (but without fame) which jumps in no time back to the marriage issue of his parents. Soon, he gets arrested due to violent behavior on his father's second marriage party. But the police station was setup for love to enter his life.
He meet Anu, where he also receives philosophical message of love from Inspector (Avtar Gill). He helps him many times during the film and even at the end (like we've seen in some Bollywood love stores, YES at the Airport!).
Anu lives in a hostel, run and managed by Tom Alter, Warden (Arnie Campbell) while Rahul still have nothing to do productive other than his singing in a local bar.
Right after the first meet, Rahul decides to go after Anu and they soon fall in love. You can literally find one of them falling on the screen!
Story revolves a bit with issues at both Rahul's and Anu's end (mainly Anu's) but they do find path for their love. Story even jumps between Mumbai and Ooty once, which further strengthen their relationship.
For a while, story revolves around the run for their love but it again takes a turn when Anu opens up her intention to do some work rather than a being burden on anyone. Rahul helps her in the productive journey. Soon, Anu gets a lucky break as a model for known Fashion brand and she becomes the star.
Then Anu drafts a plan to make Rahul realise to do something with his own life and luckily again, Rahul becomes a singing star. You will also get a chance to watch cameo by Gulshan Kumar.
During the last half-an-hour, story takes sharp turns and climax is worth waiting for.
Few best love scenes were, how Rahul proposes Anu using Candles on Road and also the first set of words he writers on an Electricity Bill ("Ek Sanam Chaiye Aashiqui ke lie – Rahul").
Also Read : Review of Bewafa Sanam
Aashiqui Verdict
The movie starts with family issue which later focuses on unconditional and sudden love which was common in old times (as I recall old movies).
Work done by every character and team behind the film was good and satisfying, as they were successful in portraying a unique love story (as of that time) on the screen.
Anu Agarwal played her character very well and she always looked deep into the character. You won't hesitate giving full marks for her acting chaos (comparatively).
Should I watch it?
Yes, you should watch it for the old time sake and also because of pleasing songs of the film. Each and every number fits well in the film according per the story.
Aashiqui (1990) Filmy Keeday Ratings