Lootera- A Must Watch or Waste of Time? Find out
Star cast:
Ranveer Singh-      Varun Srivastav
Sonakshi Sinha-    Pakhi
Shirin Guha
Prince Hayer
Adil Hussain
Vikrant Massey
Arif Zakaria
Synopsis:
Lootera is a Romantic Drama movie directed by Vikramaditya Motwane. A part of the movie is based on "The Last Leaf" by O Henry. The film is set in 1950's. The two falls in love, Varun disappears one day leaving Pakhi broken and later extraordinary circumstances bring Varun back in Pakhi's life.
Lootera is a timeless story of Love, Betrayal, deceit, honour and emotions.
What I feel:
Lootera has got a nice star cast, all justifying their roles passionately. Ranveer and Sonakshi both have done a great job with their characters. Sonakshi plays a Bengali girl of the fifties in the movie and Ranveer plays a con in the movie. The story is set in 1950's and the audience would never feel that it is not 1950 while watching the movie.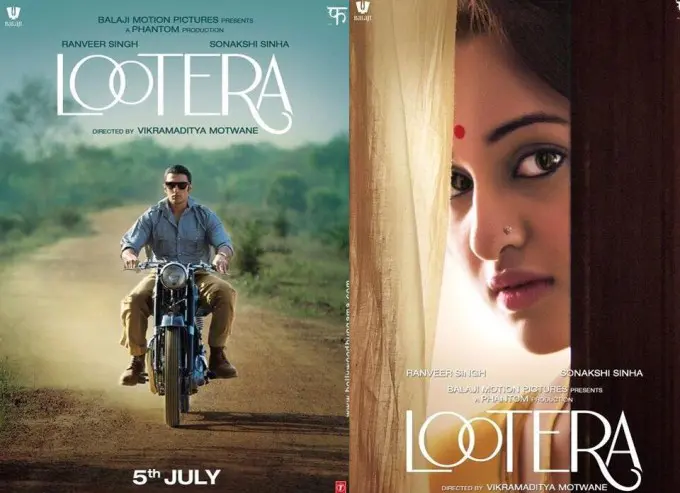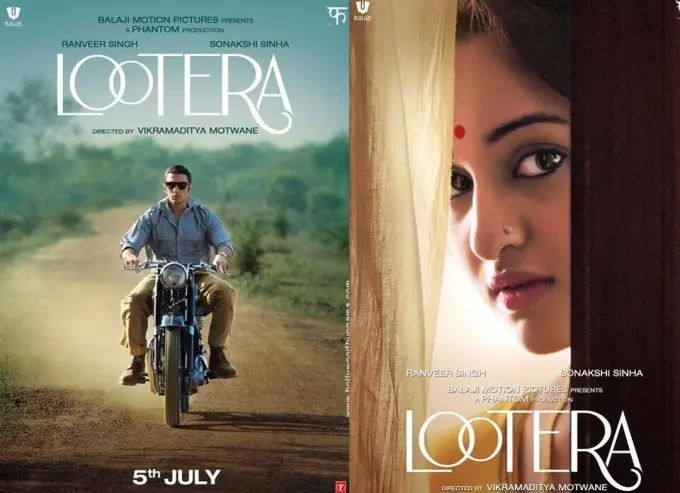 Story:
The story starts with Sonakshi (Pakhi), a writer and daughter of a Bengali Zamindar. Ranveer (Varun) enters the movie as an archaeologist, Varun earns the trust of Pakhi's Zamindar father and also steals Pakhi's heart. Then starts the love story of 1950's, dinner visits, painting classes, being silent and still talking, love floating in the eyes. The time comes when Varun has to leave, Pakhi pleads but to waste. Varun leaves leaving Pakhi in distraught. Unable to move on in life, sadness and gloominess fill the air until one day the circumstances bring Varun back.
Want to know how? When? And what happens next? You must hit your nearest theatre.
Verdict:
Lootera has been shot in two different parts of India, One- The rusty and green look of Bengal of 1950 and in the other, Movie is set in Snow, hills, and heights of Northern India. Lootera celebrates silence, and stillness which has been shown beautifully. Lootera being slow, silent and still, Some audiences might feel the movie is boring.

Music:
The music of the movie is composed by Amit Trivedi and lyrics by Amitabh Bhattacharya.
FilmyKeeday Rating:
* * * 1/2