The trend of remakes have taken over Bollywood. Most of Bollywood actors, directors and producers are looking for movies from south, to make remakes. Some of them say they have just got inspired, some officially announce the remake and many hide and pretend as if their film is unique and fresh. We have no Idea, why is Bollywood focusing so much on Remakes. Is it, because the original movies were big hits and they prove a sure shot success? OR is Bollywood running out of creativity?
There are already hundreds or remakes that have become a part of Bollywood. Many of them were inspired from Hollywood and many from South Indian Movies.
Also Read:
Hollywood Movies Remakes in Bollywood
South Indian movie Remakes in Bollywood
List of Remakes in Bollywood (2014)
Jai Ho remake of Stalin

Jai Ho Starring Superstar Salman Khan is the Remake of mega star Chiranjivi's Movie Stalin. The story and concept are totally same, although Jai ho earned 100 crores at the box office, but still it considered as average movie.
Heropanti Remake of Parugu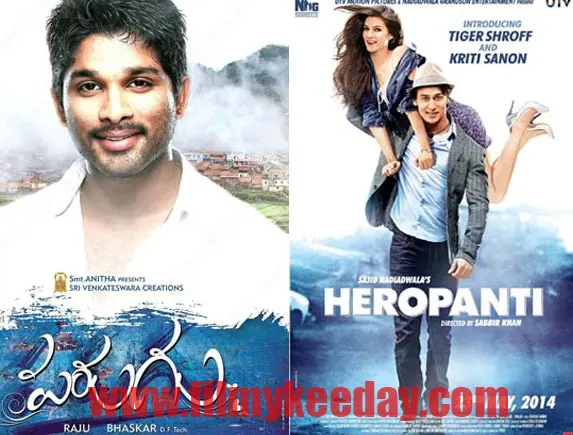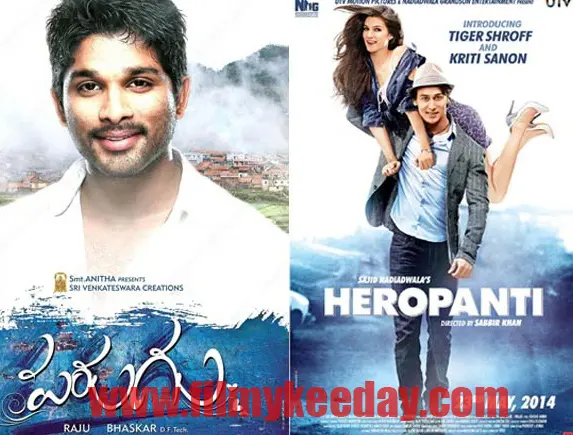 Heropanti is the remake of Telugu movie Parugu, Starring Allu Arjun as the lead role. Tiger Shroff debuts his Bollywood career with this remake. They tried very hard to hide this information before the release.
Kick Remake of Kick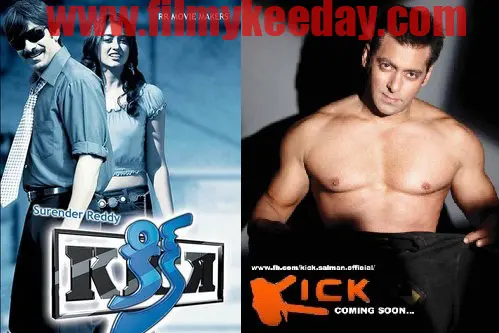 Next Release of Salman Khan is Kick, Kick is the remake of Telugu super hit film kick Starring Ravi Teja. The film is not released yet, but I am sure. Most of the things will be the same in this movie. But stardom of Salman Khan will give a kick to the story and Kick is releasing on EID so there is no doubt about the success of the movie. Kick can be the top earner at Box office in 2014.
Holiday Remake of Thupakki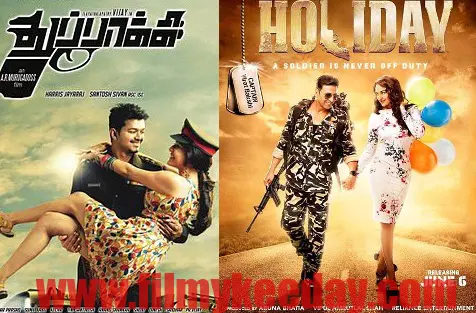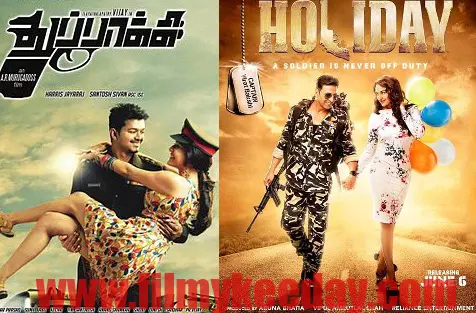 Akshay is back with another Remake like Salman Khan, he is also working on many remakes before he was in Bhul Bhulaiya, Hera Pheri,Boss, Rowdy Rathore and now Holiday. Action Kumar loves working on remakes and his future projects are also Remakes like Gabbar is the Remake of Ramanaa but he is also getting success in remakes.
Pizza 3D 2014 remake of Pizza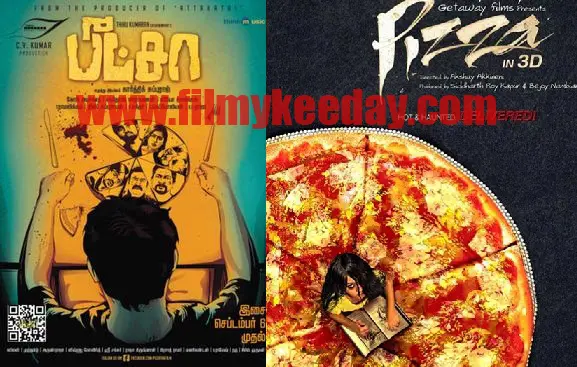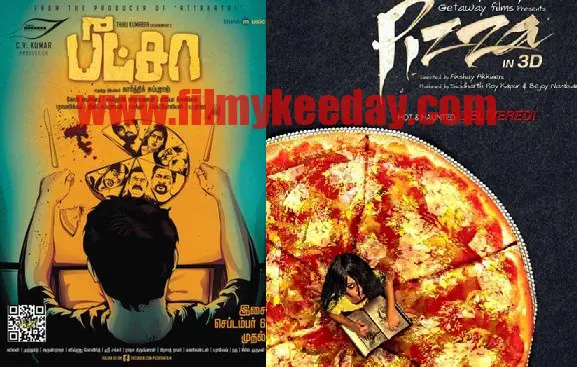 Pizza is the remake of Tamil movie with the same title starring Vijay Sethupathi and Remya Nambeesan in the lead roles. Tamil Pizza is a Horror Suspense thriller. It was a low budget movie and it was a surprise hit at the box office.Pizza remake in Hindi is in 3D version also.
Khoobsurat 2014 Remake of Khoobsurat 1980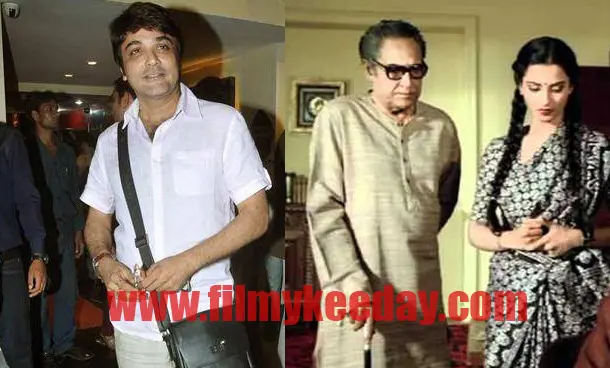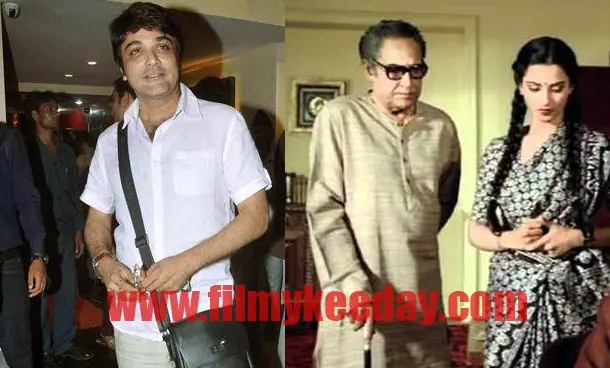 There are many flops in Bollywood when the industry tries to remake old cult classics.If you look at the past Sholay, Umrao Jaan, Himmatwala ,Karz. Khoobsurat 1980 was a classic romantic comedy film and remake is going to release this year starring Sonam Kapoor and Fawad Afzal Khan. I don't have much expectations from this movie because if you are remaking a classic comedy film you can never compete with them by using the new trend of Bollywood.
Share your views in Comments!