"Ishkq In Paris" marks the comeback of Preity Zinta to her Bollywood career after a gap of almost three years, Inspired from the film "Before Sunrise (1995)", Ishkq in Paris is about two strangers Akash (Rhehan Malliek) and Ishkq (Preity Zinta) who meet on a train from Rome to Paris, thereby deciding to spend one evening together in Paris. Ishkq insists on a no-baggage pact – that they would not carry any emotional residue from this one evening Flirt encounter. After this they end up doing everything which is quite predictable, like any average couple would do Dining, Partying, Smiling, flirting and one more thing which only Ishkq In Paris couple could do…..  'Nothing' that made this one evening the most boring part for viewers. The first half of the movie is very boring with one of the most uneventful screenplays ever encountered in a romantic movie.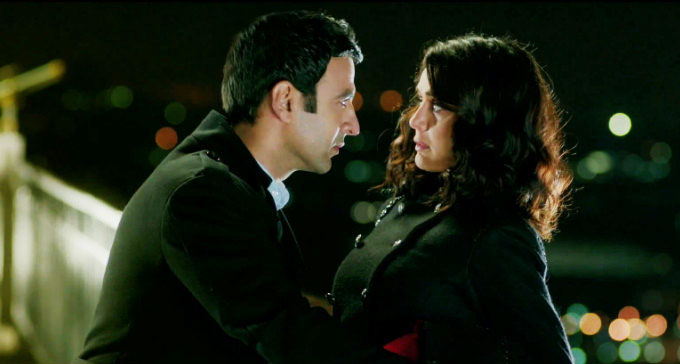 The two part their ways by interval and everyone expects that separation might add spice to this not so love story. But a more boring story awaits you, Ishkq moves on but poor Akash falls in love with the strong-headed independent girl. Akash returns to Paris to meet Ishkq again, and the two keep roaming aimlessly around Paris streets. And finally Ishkq in Paris ends with Ishkq running to the airport to stop her hero from boarding a flight.
Only good things which I could find in the movie are, beautiful picturesque Paris and Salman khan.
The film is produced by Preity Zinta and Directed by Prem Raj. It has opened with such a bad note that only a miracle can bring the movie and Preity's career back to track.