Chiranjeevi also known as Megastar in Indian cinema is one of the finest actors in India, we are sharing the list of Best Movies of Chiranjeevi Garu.
Chiranjeevi is struggling these days to get box office success, and his career has many remakes recently due to a lot of remakes his films are not getting good business, these days, we get dubbed versions of films easily so films are bound to fail, that's why Bollywood movies are failing these days.
Chiranjeevi needs to rethink his selection of scripts and look for new stories, instead of remaking Tamil, Malayalam, and Hindi films.
10 Best Movies of Chiranjeevi
Rudra Veena
Rudra Veena is a timeless Telugu film from 1988. Chiranjeevi and Shobana act in the key roles in this musical drama directed by K. Balachander.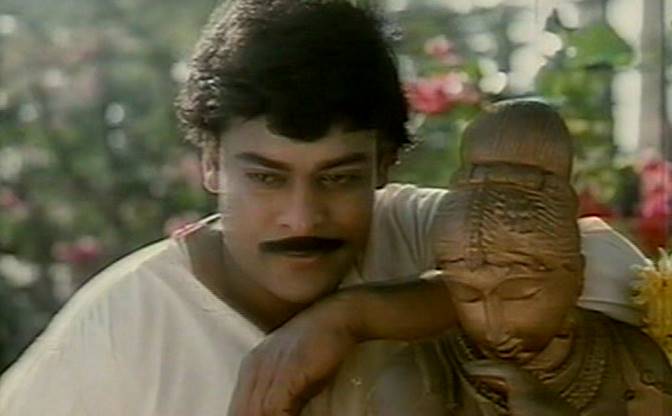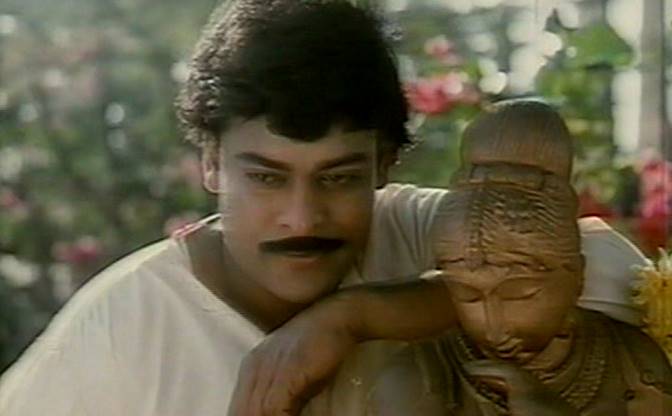 The film delves into subjects such as music, society, and relationships. Chiranjeevi portrays a dedicated musician who works tirelessly to preserve and promote traditional music, while Shobana plays a journalist who wants to share his tale with the world. Rudra Veena the film's title, alludes to a traditional Indian string instrument connected with classical music.
Rudra Veena is well-known for its powerful performances, focus on music and cultural values. It earned positive reviews and numerous prizes, including a National Film Award.
Indra
The Telugu film Indra was released in 2002. Gopal B. directed the action-drama film, which stars Chiranjeevi in the lead role, as well as Sonali Bendre, Aarti Agarwal, and Prakash Raj in supporting parts.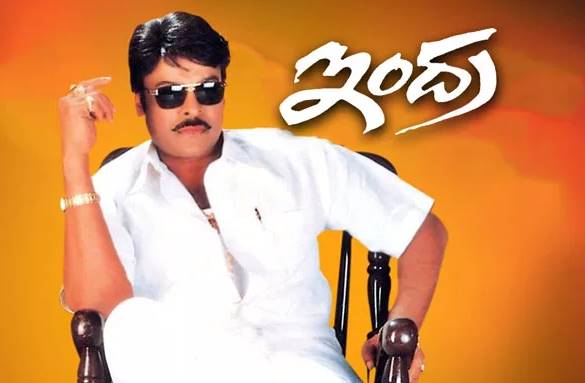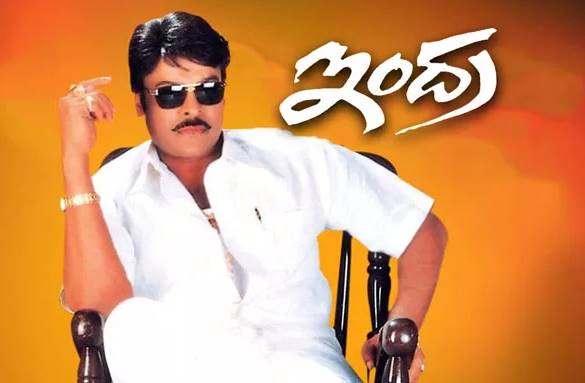 The plot centers around the war between two clans and the protagonist's efforts to create harmony and tranquility among them. Indrasena Reddy, played by Chiranjeevi, is a strong and esteemed man who works hard to defend his family's honor and ideals. The film delves into topics such as family, power, vengeance, and redemption.
Tagore
Tagore is a 2003 Telugu film directed by V. V. Vinayak. Chiranjeevi plays the protagonist, with Jyothika, Shriya Saran, and Prakash Raj in supporting parts.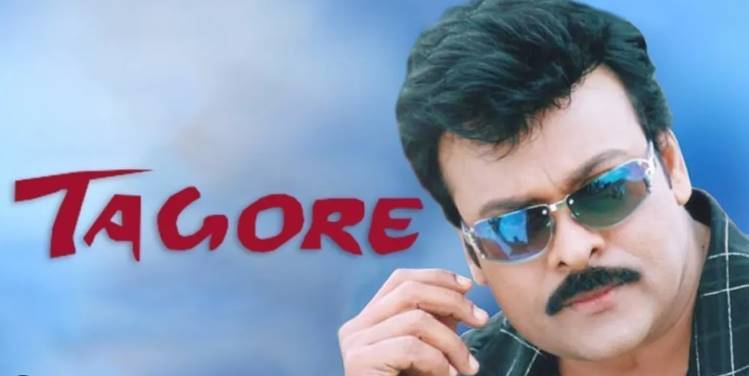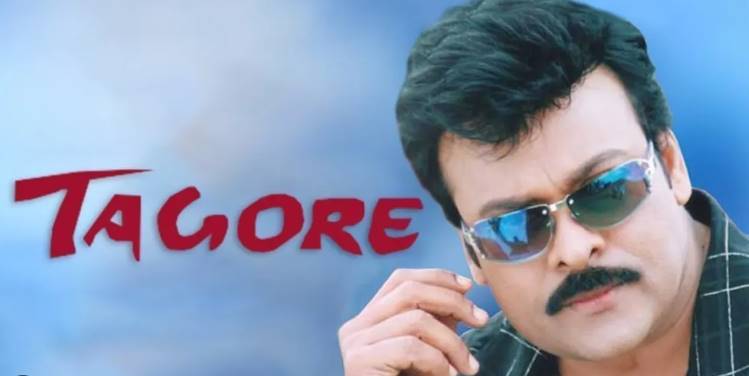 The film is an action-drama about Ravichandran (Chiranjeevi), who takes the law into his own hands in order to deliver justice to society. He devises an alternative penalty system for dishonest politicians and bureaucrats, and the movie depicts him on his journey as he tackles corruption and injustice.
Tagore was a financial success with favorable reviews for Chiranjeevi's acting, action sequences, and socially relevant storyline. Tagore was the remake of the 2002 film Ramanna directed by A.R Murugadoss and recently it was remade in Hindi also as Gabbar is Back.
Sye Raa Narasimha Reddy
Chiranjeevi, Amitabh Bachchan, Sudeep, Vijay Sethupathi, Jagapathi Babu, Nayanthara, and Tamannaah Bhatia are among the ensemble cast members. It depicts Narasimha Reddy's life and struggles as he gathers a group of peasants to fight the tyrannical British authority.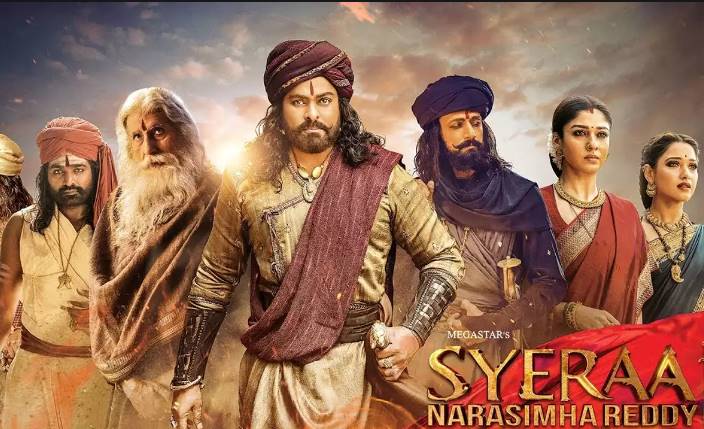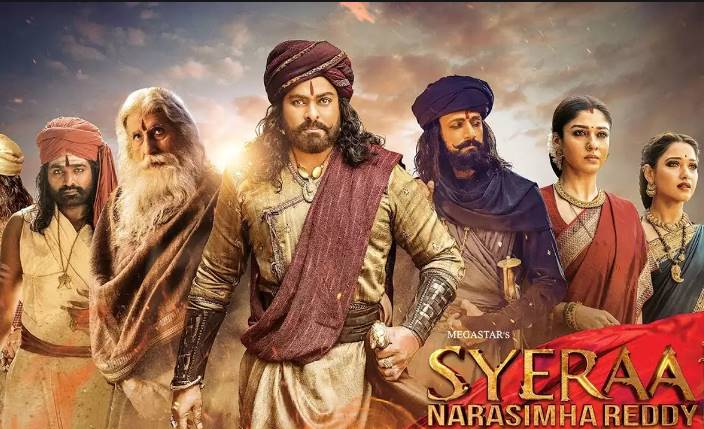 "Sye Raa Narasimha Reddy" is notable for its epic size, eye-popping visual effects, and violent action sequences. Chiranjeevi's acting, the historical narrative, and the production values all received great feedback. The film's goal was to shine a light on a less well-known hero of India's liberation fight while also paying honor to the spirit of rebellion against colonial oppression.
Shankar Dada MBBS
Shankar Dada MBBS was released in 2004. Jayanth C. Paranjee directed the remake of the Bollywood film Munna Bhai M.B.B.S. It stars Chiranjeevi in the main role and is a comedy-drama about Shankar, a goon with a decent heart who pretends to be a doctor in order to achieve his father's goal of seeing him as a doctor.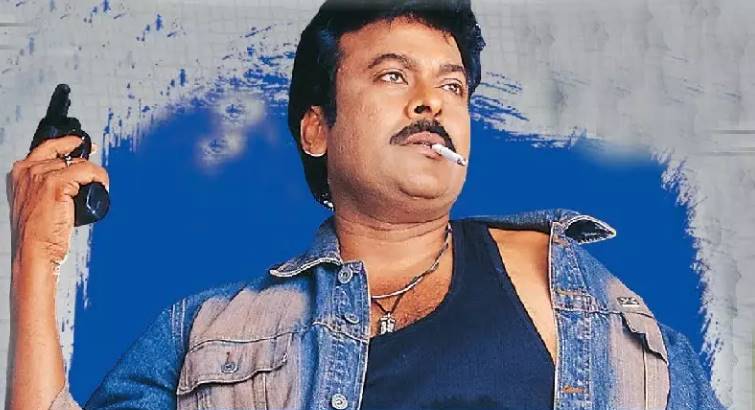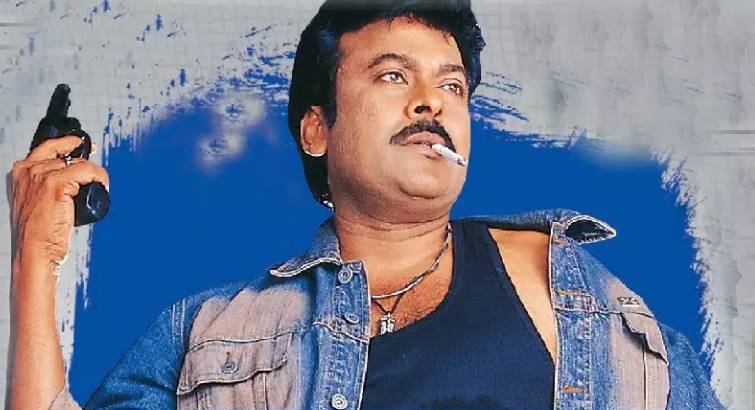 The film helped establish Chiranjeevi's image as an actor with versatility who could thrive in both action and comedy parts.
Gharana Mogudu
The plot centers around a young guy, portrayed by Chiranjeevi, who marries a wealthy woman in order to boost his financial situation. However, in his new life, he experiences a number of problems and struggles, including coping with his wife and cultural expectations. The film employs a mix of humor, drama, and family relationships to illustrate the disparities in income and values.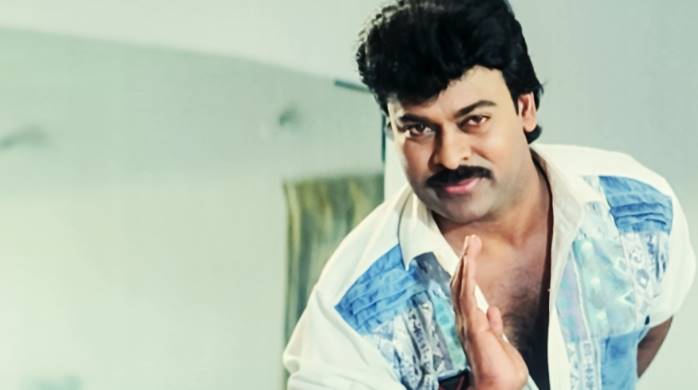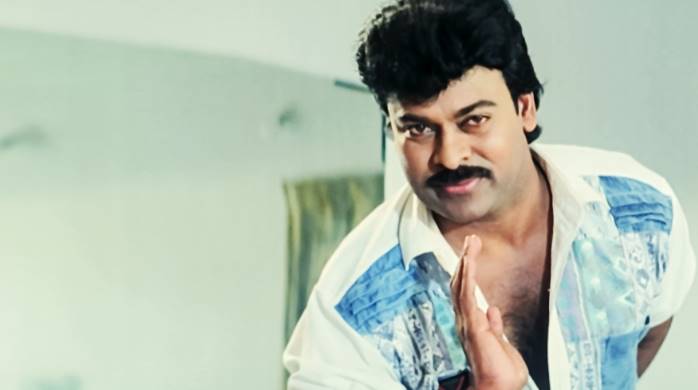 Gharana Mogudu was a huge box office hit, becoming one of the highest-grossing Telugu films at the time of its release. It was the remake of the 1986 Kannada film Anuraga Aralithu, It was remade in Hindi as Laadla starring Anil Kapoor.
Challenge
Chiranjeevi portrays a carefree and fun-loving man who falls in love with Suhasini, a woman from a different upbringing. The film delves into their love connection, the difficulties they confront as a result of their differences, and how they overcome barriers in order to be together.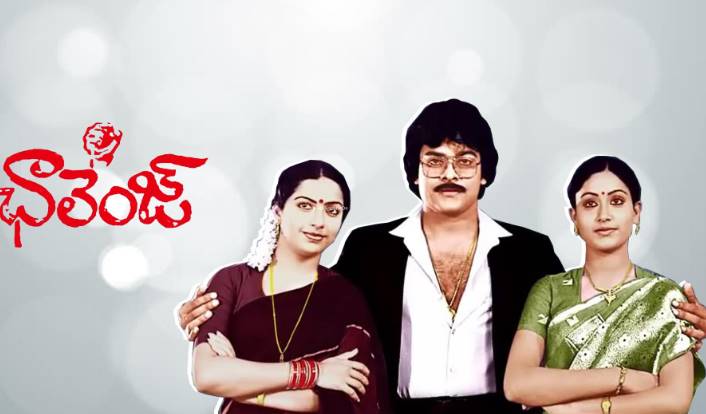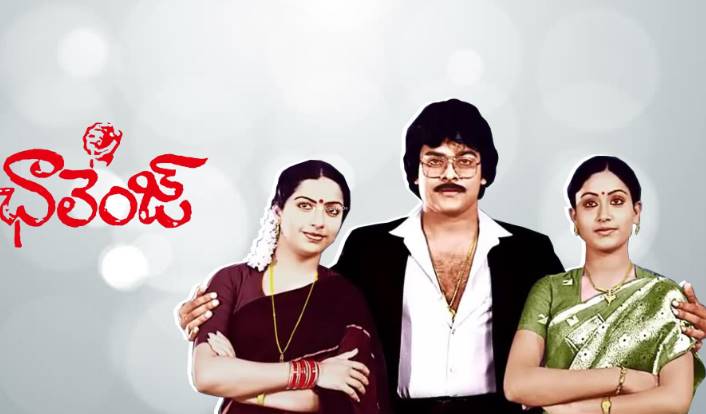 The film aided Chiranjeevi's rise to prominence as a top actor in the Telugu Film industry.
Chantabbai
The plot revolves around Chantabbai (Chiranjeevi), a simple and innocent man who becomes embroiled in a series of comic events after moving to the city. The narrative centers around Chantabbai's amusing attempts to adjust to city life, as well as the misunderstandings and disasters that ensue.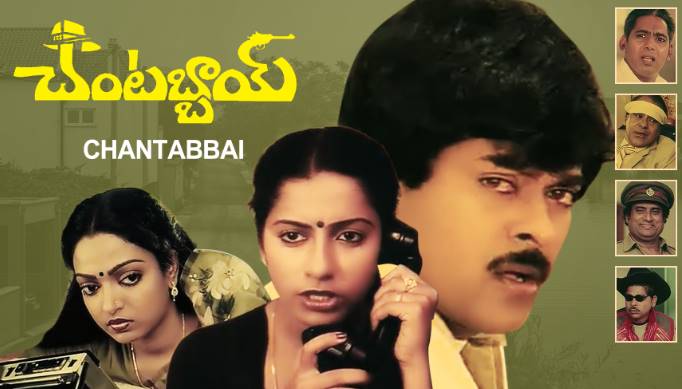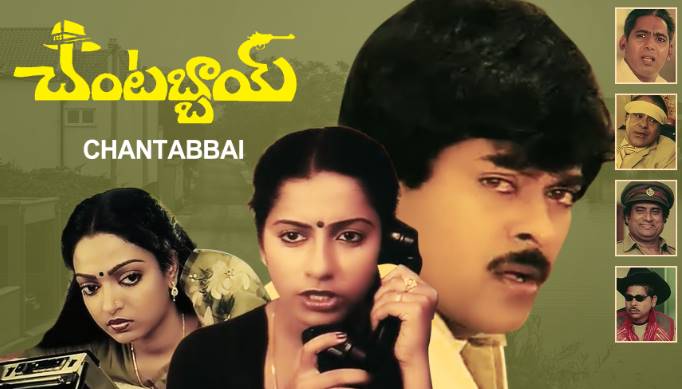 The film was a box office success and is regarded as one of Telugu cinema's most memorable comedies. The film's success was boosted by Jandhyala's directing and Chiranjeevi's depiction of the naive Chantabbai.
Gang Leader
Gang Leader is a Telugu film that first came out in 1991. Vijaya Bapineedu directed the film, which stars Chiranjeevi in the lead role, as well as Vijayashanti and others in supporting parts.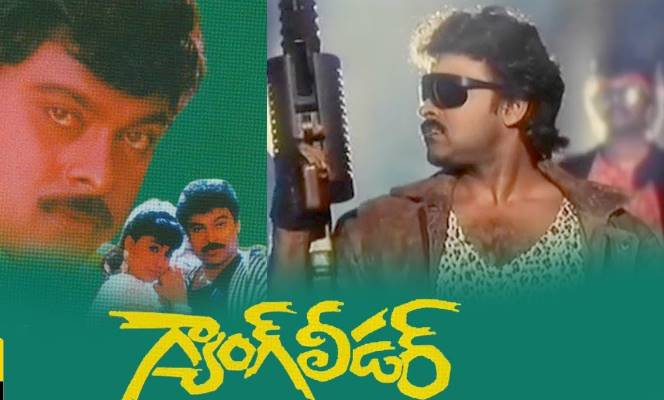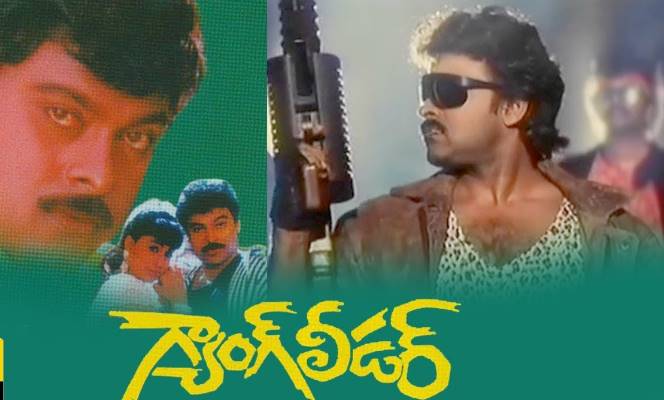 Chiranjeevi plays a charismatic and clever leader who organizes a band of orphaned youngsters to fight injustice. As the group takes on corrupt elements and criminals, the film blends action, comedy, and drama.
Swayam Krushi
Swayam Krushi was released in 1987. It's a drama directed by K. Viswanath that stars Chiranjeevi and Vijayashanti in prominent parts.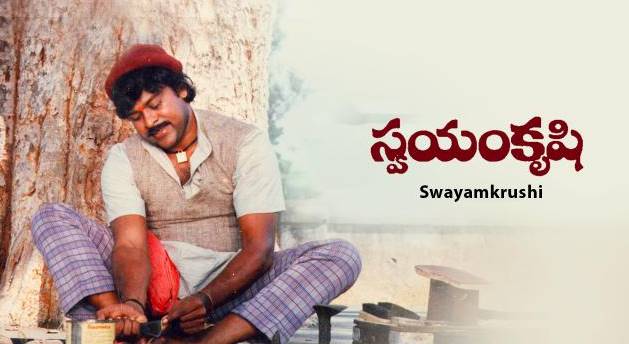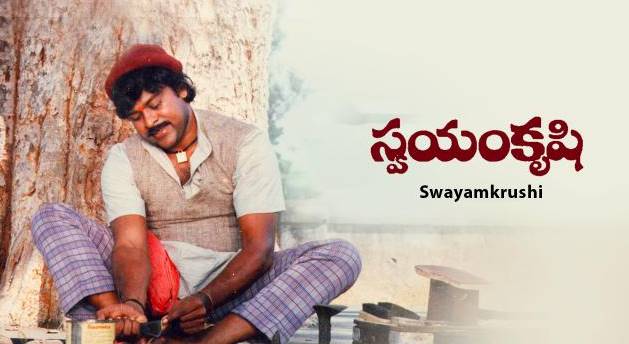 Chiranjeevi plays Raju, a young guy who endures many trials and tribulations in life. The movie depicts his path from poverty to prosperity, emphasizing his perseverance, hard work, and ethical ideals. The plot centers around his efforts to elevate his family out of poverty and to effect positive social change.
The movie is well-known for its powerful acting, emotive narrative, and societal topics.