About Bawarchi
Bawarchi is a classic Bollywood film directed by Hrishikesh Mukherjee. The film shares the common family problems in a comic way. You can watch this film with your whole family, it's a complete family drama with astonishing moments.
Bawarchi is the story of a family and its members, they all live together but not happily. One man came to their house as Bawarchi (Cook) and changes the atmosphere of the house and solve all the problems with his talents and skills. The film ends with a noble message and makes you think about life and happiness. Bawarchi is one of the best Bollywood classic films.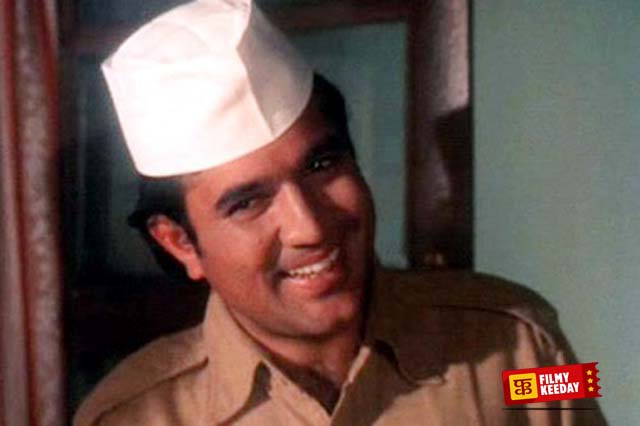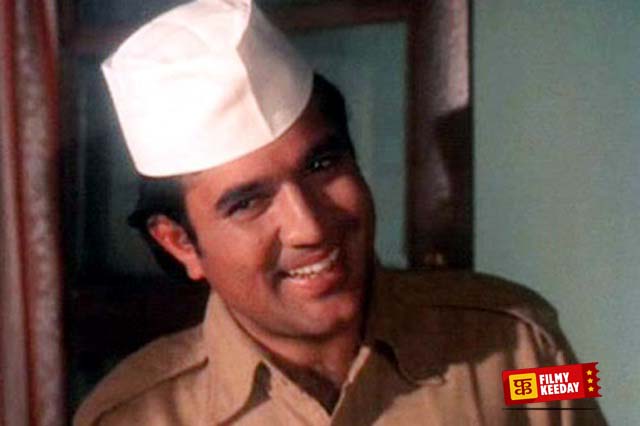 Facts about Bawarchi 
Bawarchi is the Hindi remake of Bengali film "Galpa Holeo Satyi" by Tapan Sinha and Govinda did the same role again after many years in the film "Hero No 1", his role was inspired by Rajesh Khanna's role from Bawarchi. The film was also remade in Tamil and Kannada.
In one scene Raghu (Rajesh Khanna) use the name "Harindranath" with Quote "It is so simple to be happy but it is so difficult to be simple" Hrindranath is the real name of Daduji.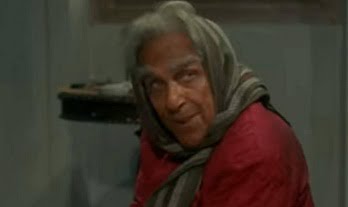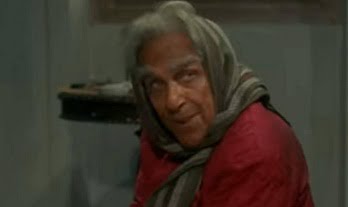 Harindranath Chattopadhyay played the role of old Man (Daduji). He was the younger brother of Sarojini Naidu and Member of Parliament in 1st Lok Sabha from Vijayawada constituency. He was multi-talented and he also wrote many poems and songs.
There was no opening credit in the film, all names were announced by Amitabh Bachchan, Amitabh Bachchan is the narrator of the film. A similar idea was used by R Balki in Paa in which Jaya Bachchan was announcing the star cast and crew of the film.
After the success of Anand, This was another big hit by Hrishikesh Mukherjee and Rajesh Khanna duo.
Kali Banerjee as Kashinath Sharma. He was a famous Bengali actor and acted in numerous Satyajit Ray's movies, but Bawarchi was his only Hindi film.
Paintal won the Filmfare award for best comedian for this film.
Famous Dialogues of Bawarchi
Dialogues of Bawarchi was written by Gulzar.
It is so simple to be happy but it is so difficult to be simple…
Raja ki puja sirf uske desh me hoti hai, vidvan ki puja puri duniya me hoti hai…
Jisme insaan ki bhalai ho wo kaam kabhi bura nahi hota..
Guroor aur ahankaar se kalakaar kabhi uncha nahi ho sakta, kalakaar to phal bhari tehni ki tarah hai, jitne fal jada lag jate hai utni jada jhuk jaati hai..
humare zamane me to bhai, ghar ki bahu beti sab kuch karti thi
aur aajkal ki bahu beti thodi hoti hai, daughter in law hoti hai..
Daughter in Law, Kanoon ki beti..
Ab kaun subah subah kanoon ke jhamele me pade…
Log zindagi ka sabse chhota, sabse keemti lavz bhul gaye hai, Pyar…
Kisi badi khushi ke intezar me, hum yeh choti chhoti khushiyon ke mauke kho dete hain…
Your Turn !
Add more facts and information about Bawarchi 1972 Film in the comment section !