Success and recognition never comes easy. Just ask Nawazuddin Siddiqui. He knows the arduous journey that he began from an innocuous village in Uttar Pradesh to the realms of Bollywood was anything but easy. But his hard work and talent have made him reach the heights of popularity and stardom, something that is inconceivable in Bollywood without a godfather.
The Beginning
Nawazuddin Siddiqui is very proud and open about his heritage and background. He talks about his village, parents and siblings with love and affection that is evident for one and all to see and experience.
This star's home is a tiny, non-descript village in Muzaffarnagar District in Uttar Pradesh. He was born in 1974 to a Muslim farmer in Budhana village who lived there with his wife and 10 children, eight boys and two girls. Although the village did not have proper facilities for education, Nawazuddin is proud that he and his nine siblings managed to study and get educated.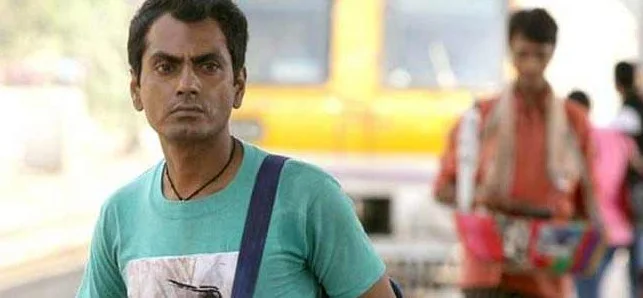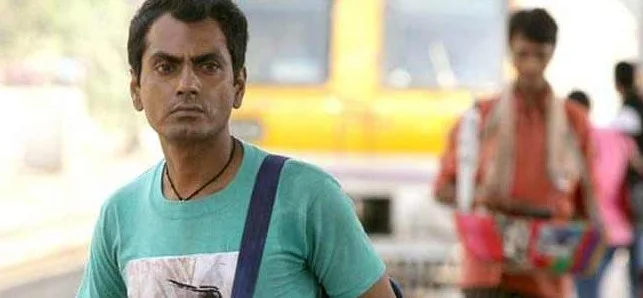 Even today, the star of Bajrangi Bhaijaan openly states that just three things work well in his village – wheat or gehu, sugarcane or ganna and gun or bandook. In fact, he has gone on record to state his village is notorious for its gun culture that is ubiquitously used for honor killing. His family actually moved out of Budhana because of this violent culture.
The seeds for performance and acting were sown in Nawazuddin's humble village which had no cinema halls or television while he was growing up in the 1970s. So, all he watched was folk artists performing and village carnivals. These performances fascinated him and thus started his love affair with acting.
Making the Transition
Imagine how vacuous the world of Hindi films would be if Nawazuddin had not shifted out of his village? Thankfully, he did!
He completed his bachelor's degree in Science from Haridwar's Gurukul Kangri University and shifted to Baroda for a short while to work as a chemist in a petrochemical company. However, somehow he knew he wanted something else in life. He wanted to be a performer and exude the same energy and life that he had seen artists emit in his village.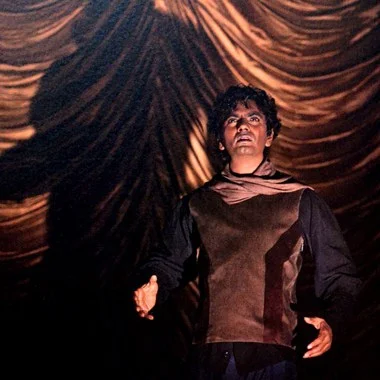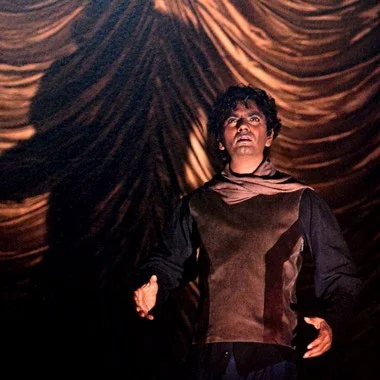 So, Nawazuddin shifted base from Budhana to Delhi and this where he started his adult career working in theater. He states his love for theater moved him to work as a watchman in Shahdara, as he did not make money to survive as a stage actor.
He realized it was important to get formal training in acting if he ever wanted to become a successful actor. So, he joined the National School of Drama and completed the training in 1996. He continued staying in Delhi and acting in theater for the next 4 years until he decided to shift bag and baggage to Mumbai.
The Decade Long Struggle
It must have been a tough decision for Nawazuddin to shift to Mumbai. But he took that fateful step. It was a long, hard struggle for him. He initially worked in television and he did small roles and cameos in Movies.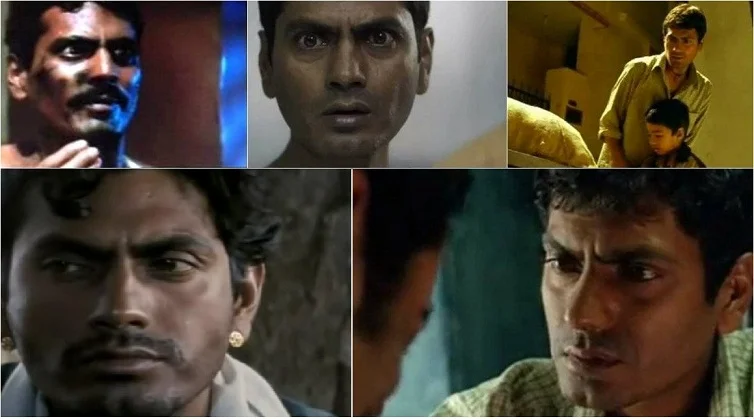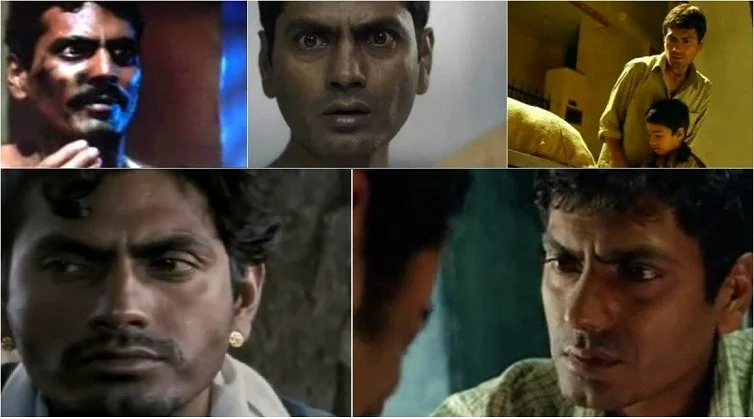 It was tough for him to break into the inner circle of Bollywood because he had no connections or benefactors to pave his way. After all, who would want a swarthy and average looking actor? But talent can never be hidden long, can it? He kept pursuing and was seen a minute here and a minute there in films like Sarfarosh, Shool and Munna Bhai MBBS.
While he felt many times to pack bags and return to his humble roots, he was never a quitter and didn't want to confront his friends, who made fun of his dream of becoming an actor. So, he continued striving and working hard until the roles gradually started getting more meaningful and meatier.
The Ascend to Stardom
Looking at Nawazuddin, you will wonder how a man with no physique, personality or looks could become a leading man or star. By rights, he should have been stuck in the mold of a character actor just like Deepak Dobriyal or Raghuvir Yadav.
His acting career was given the shot in the arm when he was selected to act in 2010 in Peepli [Live]. Of course, you can debate about it and claim his acting prowess was there for one and all to see in 2004 in Anurag Kashyap's Black Friday when Nawazuddin so realistic portrayed desperation in a scene where he was being interrogated by the police in the jail.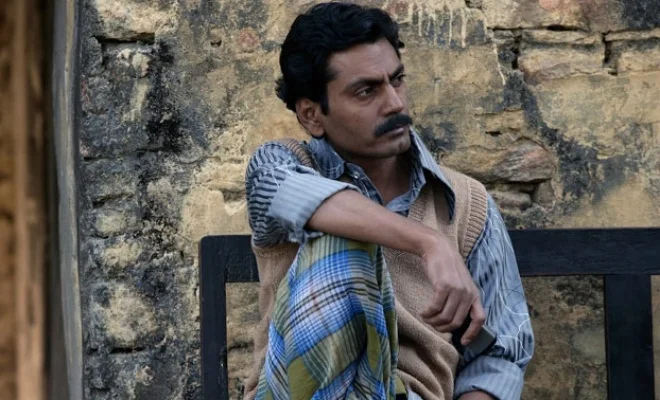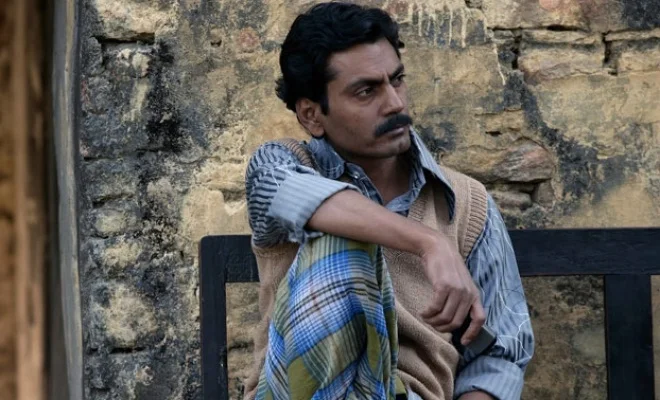 Nawazuddin Siddiqui's rise to fame has definitely been fortuitous. It coincided with indie movies and cinema being accepted as part of mainstream cinema. He became the poster boy for independent and small budget and classy movies. But the turning point in his acting career definitely was Anurag Kashyap's Gangs of Wasseypur.
The Juggling Act
Nawazuddin has learnt the art of juggling Arthouse movies and commercial cinema perfectly. On one hand, he has no qualms in acting in movies like Miss Lovely, The Lunchbox, Monsoon Shootout and Liar's Dice, and on the other, he is completely at home in movies like Talash, Kick and Bajrangi Bhaijaan.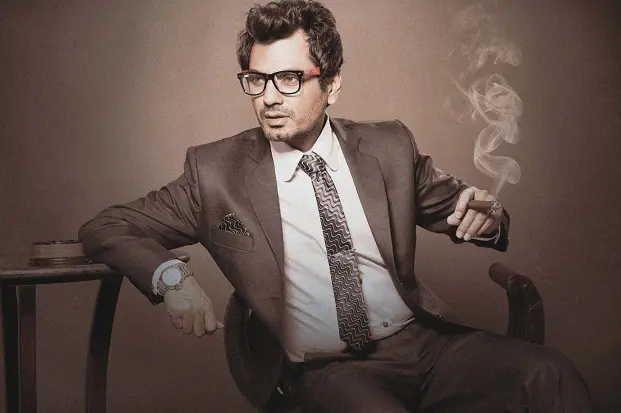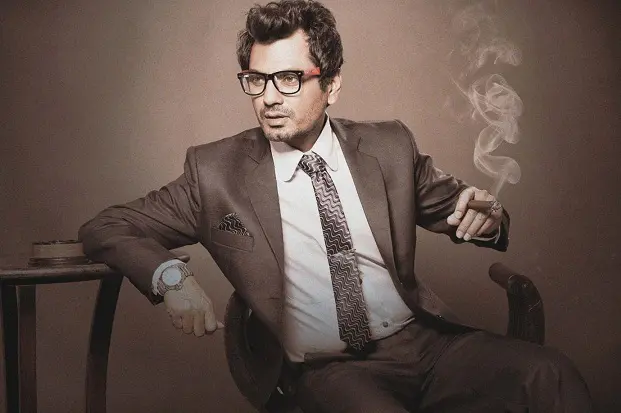 He claims his most challenging role till date is Manjhi: The Mountain Man. As the director decided to shoot this biopic in Manjhi's village – Gehlaur, Bihar, the crew was based in Gaya. He used to wake up with the others at 3 am every day and travel through Naxal infested area for about 2 hours to get to the village to shoot and then return to Gaya again.
Nawazuddin Siddiqui is extremely popular with his fans and lay public. To them, he is a Bollywood outsider who has made it on his own. He epitomizes the value of hard work and talent and shows them anything is possible in this world if you are determined and ready to struggle.
Take his movie Badlapur where he shows the kind of creative risks he is ever ready to take. For a man who describes himself as kaala kaluta, Nawazuddin has come a long from Budhana village in UP even though he does not fit into the image of a quintessential Bollywood hero.