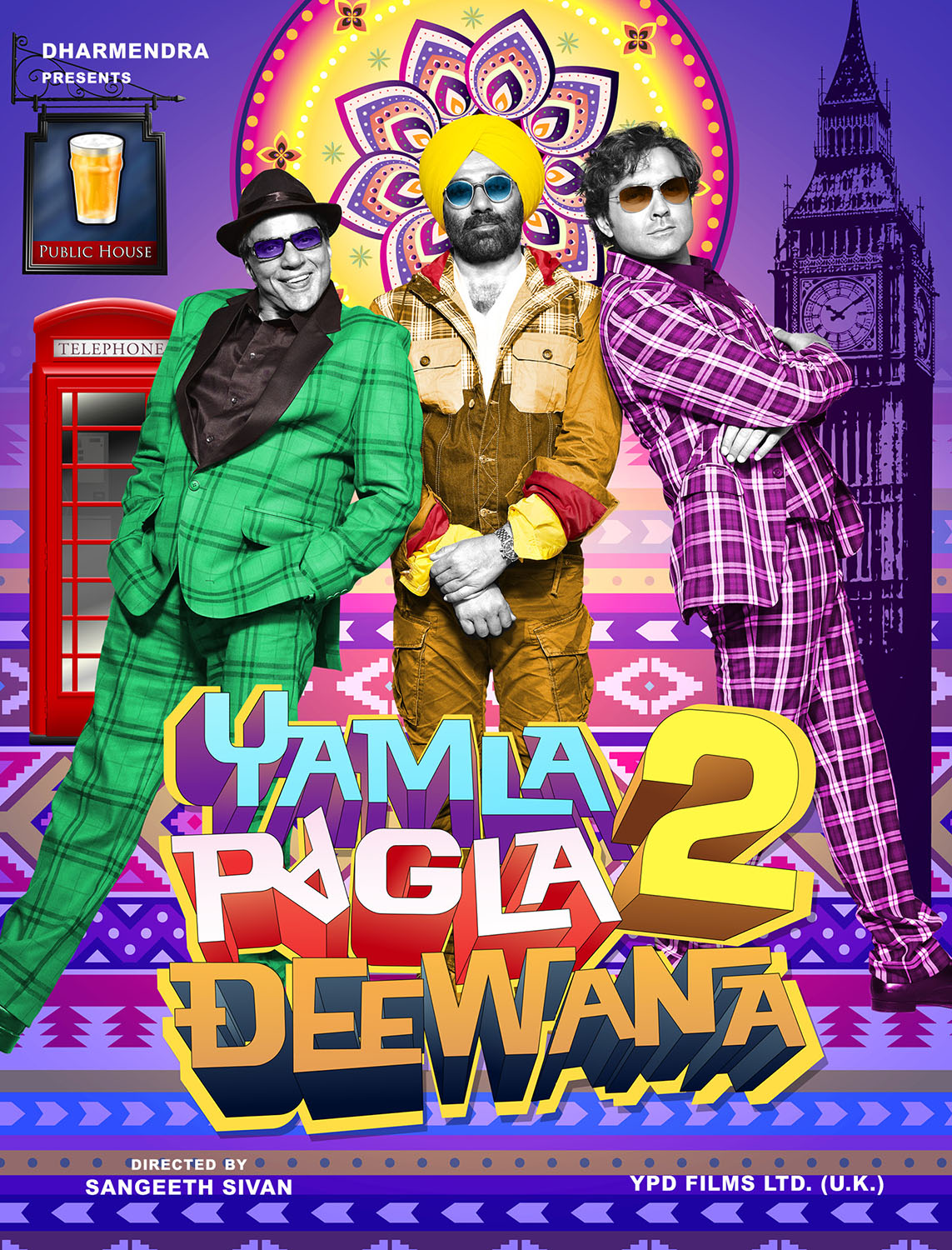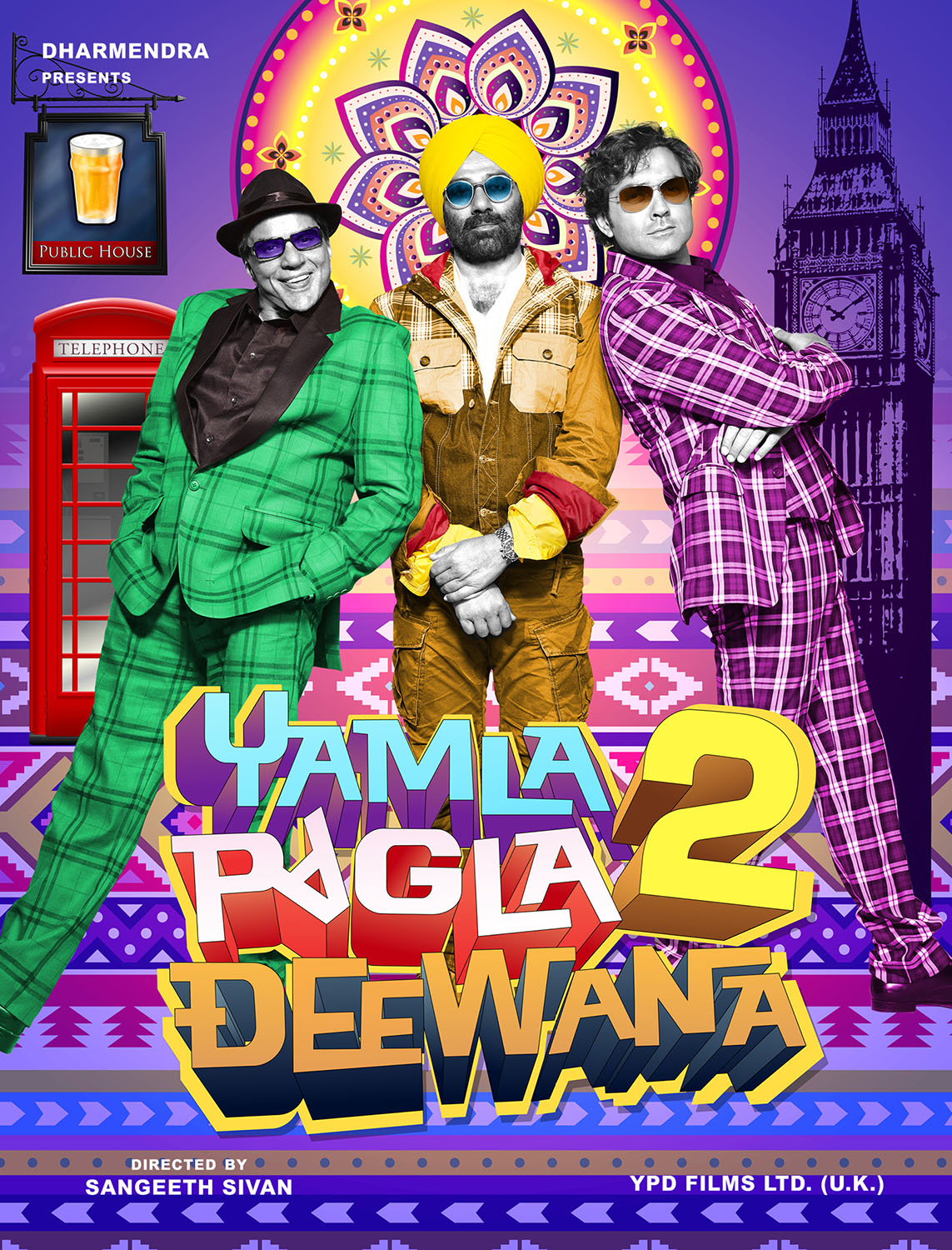 Trailer
Directed by
Sangeeth Sivan
Produced by
Dharmendra
Screenplay by
Jasvinder Bath
Starring
Dharmendra
Sunny Deol
Bobby Deol
Anupam Kher
Music by
Sharib-Toshi
Distributed by
Sunny Sounds Pvt. Ltd.
YPD Films Ltd UK
Release date
7 June 2013
Yamla Pagla Deewana 2 Full Review
The much awaited and boasted Deol trio movie Yamla Pagla Deewana is on the silver screen, First day first show is over and here we are to tell you the reviews of the movie. The Deol Trio promised for sheer fun, Masti and Dhamaal in the YPD 2, and yes they did give what they promised but it was way over the top.
Director Sangeeth Sivan had already cleared that the movie YPD 2 is "Over-The-Top-Comedy", and suggested reviewers who can appreciate this kind of cinema should only watch it. What to do,  I like over the top comedy movies, but not extremely over the top movie Mr. Sivan and now when I have viewed the movie, I must tell my readers about it.
Yamla Pagla Deewana 2 maintained the spirit of Yamla Pagla Deewana, they have a new story but the writer has tried to put so many things into this one movie that I need to say "Too many spices in one dish makes it bitter." The Deols however manage to make the movie interesting in some sequences. Barring some gags most of the times the humor fell flat. Bad scripts of most of the gags never let hook the audience or tickle them enough to laugh.
The story is set in London, Yograj Khanna (Anu Kapoor, Tycoon) gives Paramveer (Sunny Deol) the responsibility to face-lift his Club. Dharam (Dharmendra) and Gajodhar (Bobby Deol) eyes are set on Yograj's wealth. They both set a plan to get Gajodhar married to Yograj's daughter Suman (Neha Sharma). But the honest son of Dharam, Prem creates a roadblock……….. For more you need to visit your nearest theatre.
With the trailers, we expected this movie to be a roller coaster ride, but somewhere down the line it couldn't give you that feel. The Deol Trio is a brand, and it may attract the audience initially, but when it comes to the content of the movie, the script spoiled the charm of Deols. We would like to hear your views as well, so please drop your views and reviews about the movie below.
2/5 Filmy Keeday (Average)