India, being a country of varied cultures imbibed in it, gives the same look in its cinema as well. Bollywood coupled with Tollywood and other cinemas are always ready to bring a new taste and a new view to its audience. While some of these remakes go on to become huge hits, others fall on their part to create a master piece. The swing of remaking films from South has gotten larger than ever after the super success of Salman Khan's Wanted and Aamir Khan's Ghagini with massive and huge returns.
Here we have the worst Bollywood remakes of South Indian films:
Youngistaan (2014) remake of Leader (2010)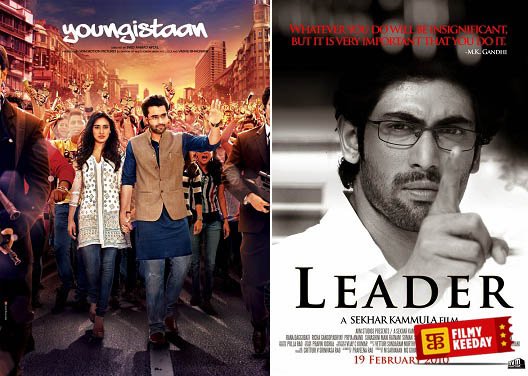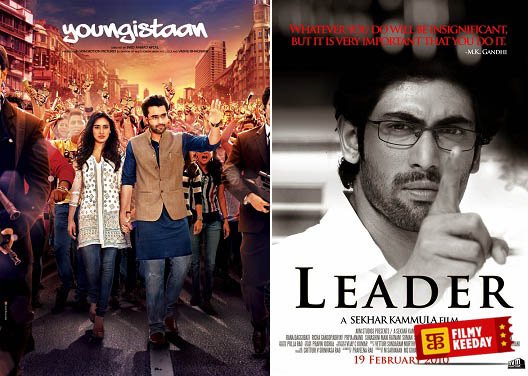 Youngistaan is a Bollywood film directed by Syed Ahmad Afzal, starring Jackky Bhagnani, Neha Sharma, Farooq Sheikh, Deepankar De, and Kayoz Irani. The film is a remake of Telugu film Leader. The story of the film depicts a love tale set against the milieu of Indian politics, where a young gentleman (Jackky Bhagnani) doesn't accept to ditch his live-in beloved (Neha Shaarma) after he supersedes his father as India's prime minister.
Big Brother (2007) remake of Baashha (1995)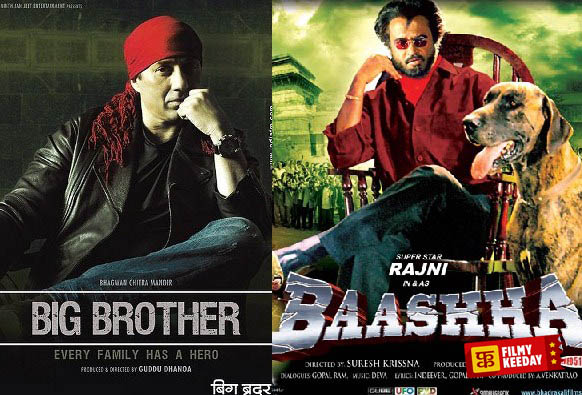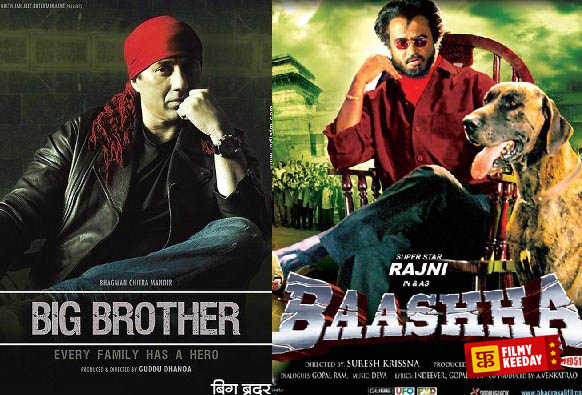 From Tamil's Baashha starring Rajinikanth and Nagma to Hindi's Big Brother featuring Sunny Deol and Priyanka Chopra, the similar plot faced a world of dissimilar response. While Nagma's blustery show earned her plentiful accolades, PC's gloomy delivery grated stress and ranks among her worst acts. The story of the film showcases a rickshaw driver (Sunny Deol), being a vigilante and guardian of women after his sister's kicked suitor throws acid on her face.
Also Read : Bollywood Remakes of South Indian Films in 2014
Khushi (2003) remake of Khushi (2000)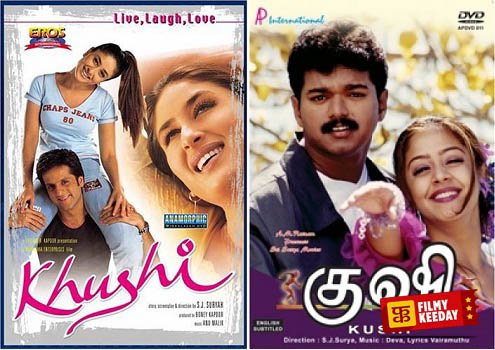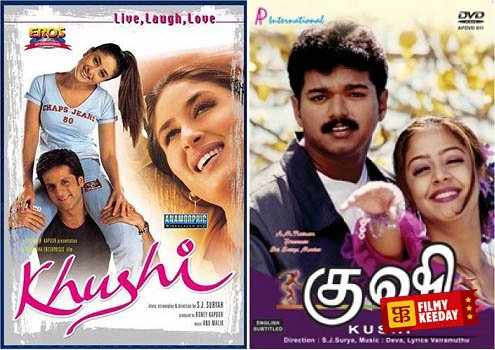 Khushi is a Bollywood film directed by S. J. Suryah, starring Fardeen Khan and Kareena Kapoor. The film is a remake of Tamil film with the same name and also directed by S. J. Suryah, starring Vijay and Jyothika. While the Tamil version was a blockbuster hit, the Bollywood version didn't make the mark and termed as flop. The film tells the story of two colleagues who extend feelings for each other, while helping common friends on the road to marriage.
Mujhe Kucch Kehna Hai (2001) remake of Tholi Prema (1998)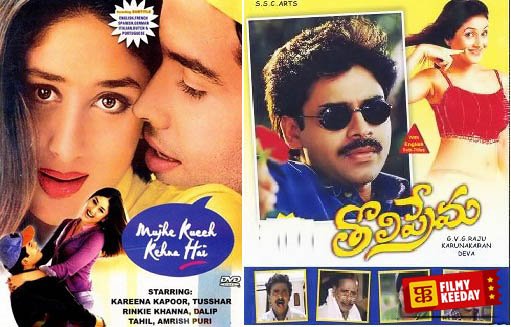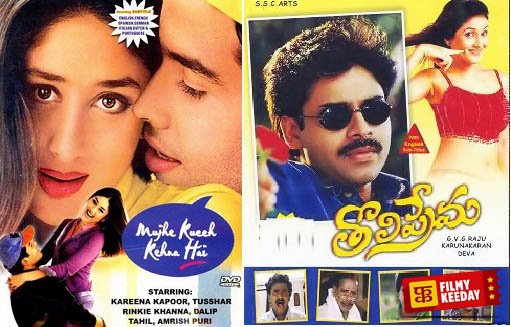 The film is a Bollywood romance drama directed by Satish Kaushik, starring Debutant Tusshar Kapoor and Kareena Kapoor. The film is a remake of Telugu film, Tholi Prema directed by Karunakaran, starring Pawan Kalyan and Keerthi Reddy. The film depicts the story of a college scholar who admires if he can convey his exact feelings to his girlfriend before she leaves for America.