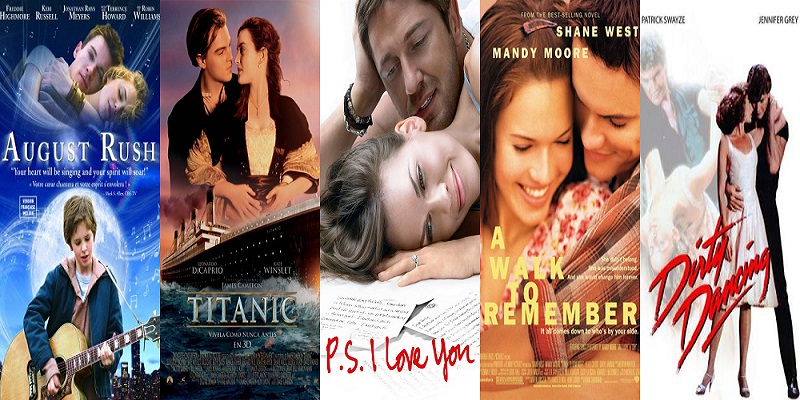 August Rush (2007) IMDb- 7.6
The story is of an Orphaned child who is gifted music in his blood. He finds his lost parents who were madly and deeply in love, but their destinies didn't let them meet. The movie stars Freddie Highmore, Keri Russell and Jonathan Rhys.
Titanic (1997) IMDb- 7.7
A rich committed girl meets a common man on a luxurious ship named Titanic. They both fell in Love on the ill fated ship, Titanic. In the shipwreck Jack loses his life and saves his beloved Rose. The movie stars Leonardo DiCaprio and Kate Winslet.
P.S I Love You (2007) IMDb- 7.0
A young man before his death writes 10 letters to his beloved wife. The young widow forgets how to live until she finds a letter with a promise of more letters following up. These letters teach this young widow to live her life again. The movie stars Gerard Butler and Hilary Swank.
A Walk To Remember (2002) IMDB- 7.4
Two teens fall in love with each other. But Love cannot fight destiny, The girl is suffering from a rare form of leukemia and has got just a few months. The boy just to fulfill his beloved's wish is asking her to marry him. A grand wedding with a dying bride taking a walk on the aisle, a walk to remember!
Dirty Dancing (1987) IMDb- 6.8
The musical romantic movie is about a girl who has on a holiday camp with her family. The young girl meets a man who is a dance instructor and falls in love with him. And the couple is very much in love with dancing as well.