Everyone guesses the Net worth of Salman Khan in 2022, his films are not performing, but still he is the most bankable superstar of Bollywood.
Salman Khan was convicted by the Rajasthan Sessions Court in the Black Buck case.
It was at that time, everyone really understood the value of the brand Salman Khan. Over 1200 crore Indian rupees were at stake even if he is arrested as per the conviction. However, he got bail, and everyone who has invested in the brand Salman Khan is relieved for a while.
All these events lead us at Filmy Keeday to research and analyze the overall net worth of Salman Khan AKA Bhaijaan of Bollywood. As we all know that Salman Khan hails from a filmy background as he is the son of Salim Khan, who has written dialogues and screenplay for films like Yaadon Ki Baaraat, Sholay, Deewar, Mr. India, and many more along with Javed Akhtar. His brothers Arbaaz Khan and Sohail Khan are also successful film directors with his brother-in-law Atul Agnihotri also being a film actor.
Salman Khan's Family
Despite hailing from a film family, Salman Khan is the only and the biggest brand from the family. However, the journey to stardom for our Sultan wasn't an easy ride. Although he got off to a great start in the Khan Dominance era of the 90s, his career saw a great slump in the new millennium.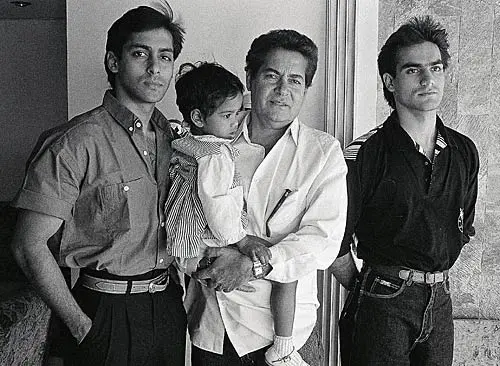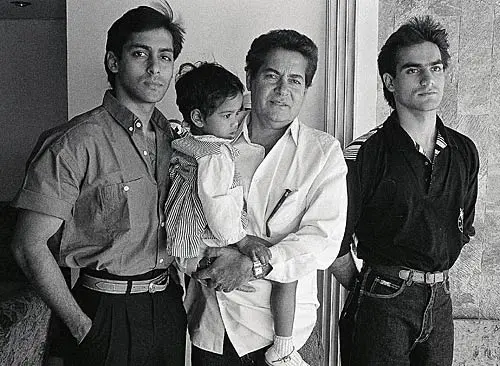 Salman struggled due to his high temper, arrogant attitude, and drinking issues as the Bollywood entered the new millennium. He also went through a series of personal controversies such as the breakup with Aishwarya Rai, 2002 hit-and-run case, the Black Buck hunting etc. Despite personal struggles and challenging new millennium, Bollywood witnessed his huge fan following during the release of 2003 film Tere Naam when his hairstyle in the film was adopted by many of his fans across India.
Although began as a romantic hero, Salman tried his best to get out of the chocolate boy image and tried his luck with action films too. He failed in the initial years of this transition but found the much-needed success as an action hero with a series of successful films year after year.
Since the 2009 film Wanted, Salman Khan's Bollywood career has always been on the rise with blockbusters after blockbusters. Thanks to his success ratio, he is also currently the highest paid actor in Bollywood.
Salman Khan Blockbuster Actor in Last Decade
After a huge slump in the initial years of the new millennium, Salman Khan's film career picked up after the success of 2009 film Wanted. The fortunes of the Bhaijaan of Bollywood changed later as he went on to deliver blockbusters after blockbusters singlehandedly with a series of successful films like Dabangg, Ready, Bodyguard, Ek Tha Tiger, Kick, Bajrangi Bhaijaan, Sultan, etc.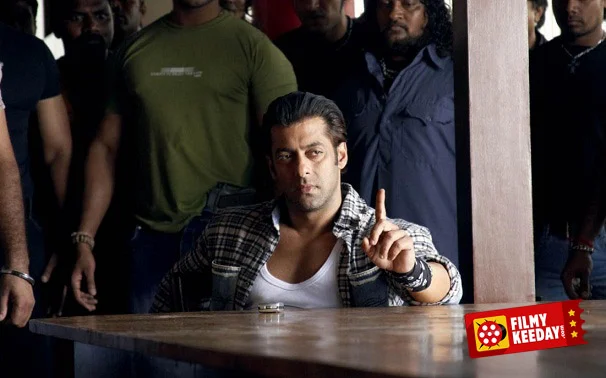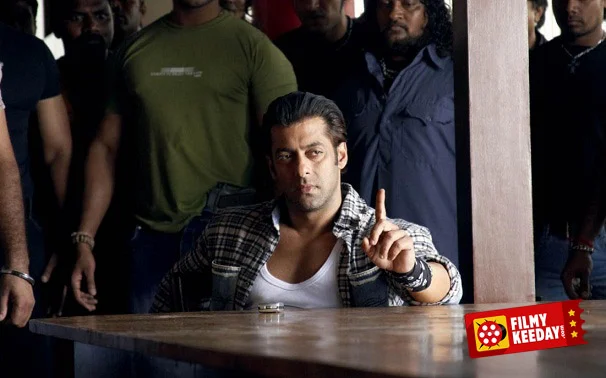 Today, the filmmakers are banking on the Salman Khan brand as his recent 5 films crossed over $60 million USD (approx. 400 crores Indian rupees) consistently at the Box Office with Bajrangi Bhaijaan and Sultan making over $130 million USD (approx. 900 crores Indian rupees) and $90 million USD (approx. 600 crores Indian rupees) respectively. Only the 2017 film Tubelight only made $31 million USD (approx. 211 crore Indian rupees) at the Box Office which is still a huge feat.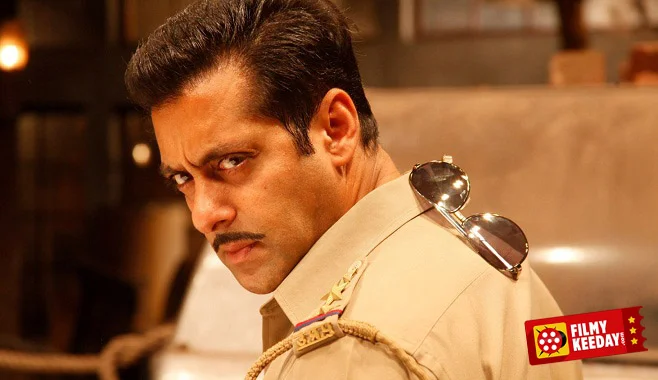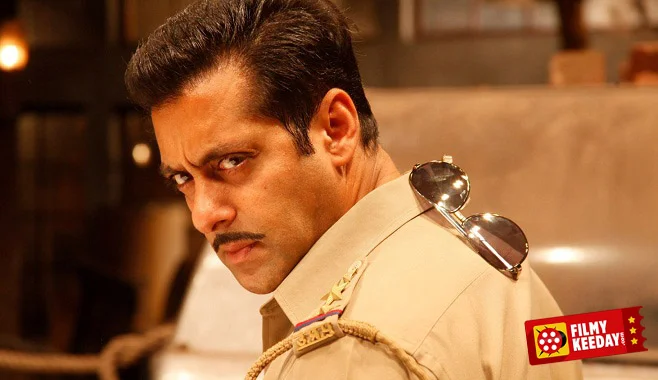 In short, big production companies are trying to rope in the Sultan of Bollywood as he currently holds the Midas touch with 100% success rate. There are reports that he charges $9 million USD (approx. 60 crore Indian rupees) currently for a film.
Besides acting, Salman also owns two production houses. While SKF (Salman Khan Films) is all about profit making and getting the best out of the film industry, SKBH Productions is a film production banner dedicated to his non-profit Being Human Foundation.
Salman Khan is also one of the actors besides Mr. Amitabh Bachchan who also found success in Television. His first stint on TV came in 2008 with 10 ka Dum show which got moderate success. However, the real success as a TV host came in the form of Bigg Boss. Sallu Bhai hosted the reality TV show for the past 8 seasons.
Bigg Boss paid some huge contribution in Salman Khan's overall net worth as he made around 2.5 crores per episode of Bigg Boss seasons from 4 to 6 and up to 5 crores per episode during the later seasons. For the 9th and 10th Bigg Boss seasons, Salman charged 7-8 crores per episode. In the 11th season, he charged a whopping 11 crore Indian Rupees per episode, hence becoming the highest paid Television host in India.
Bigg Boss 16 Income
In the latest edition of Bigg Boss, Bigg Boss 16, Salman Khan charges 1000 crores for a whole season, if that is true then Salman Khan's Net worth gonna raised by 20%, but as he said in an interview, I have many expenses like lawyers, Court cases etc. So not everything will be added to his net worth.
Properties and Assets Owned by Salman Khan
Salman Khan is still single and doesn't have a family of his own, unlike his other counterparts. Hence, he lives with his father, mother, and siblings in a joint family system yet separately.
Galaxy Apartment – The family stays together
The biggest and most famous property that Salman Khan owns is the Galaxy Apartment in Bandra. While Salman lives in the 1RK apartment on the first floor, his father's family and siblings live on the top floors of the building. Salman and his family are living in the Galaxy Apartments since his father moved to Mumbai from Indore.
While the fans gather outside the apartments just to get a glimpse of their favorite star, the house also hosts a series of Indian festivals like Ganpati and Eid where most Bollywood celebrities are often seen flocking in.
Farmhouse at Panvel "Arpita Farms"
While Salman and his family own the Galaxy Apartment, he prefers living at his Panvel farmhouse most of the time. He prefers listening to the film scripts and spends the majority of his time with family and friends at his farmhouse when he is not shooting.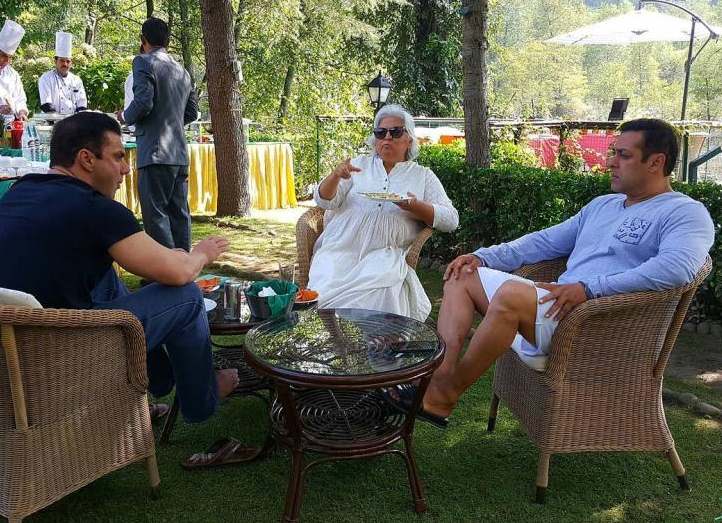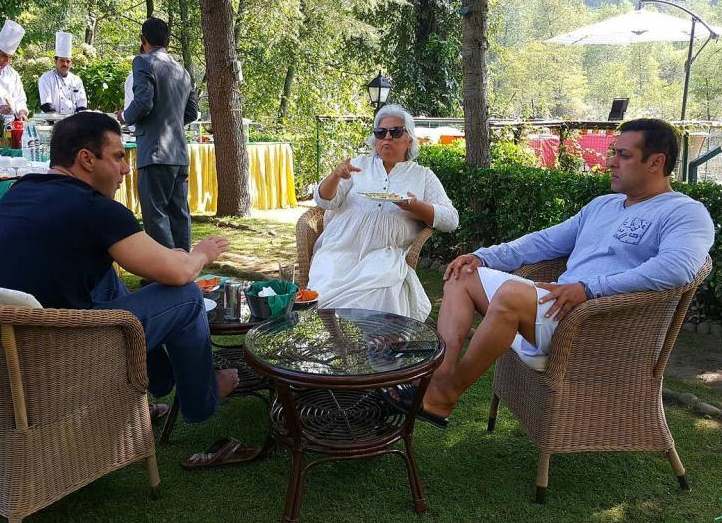 During the latest Bigg Boss season, Salman stayed at his Panvel Farmhouse and visited the ND studios to host the show as it was feasible as well as comfortable for him. Salman Khan is very fond of his sisters Alvira and Arpita. He loves his adopted sister Arpita so much that he has named the Panvel farmhouse after her.
If the Galaxy Apartments host the traditional festivities, the Panvel farmhouse is known for the lavish parties thrown by the Style Bhai of Bollywood.
Cars and Motorbikes owned by Salman Khan
Just like every superstar, Salman Khan aka Bajrangi Bhaijaan is also fond of luxury cars. It is proven by looking at the fleet of cars owned by him.
Besides the luxury cars, Salman Khan also owns superbikes which he is seen often driving on Mumbai roads. Besides the motorized automobiles, Salman Khan is also fond of cycling and if you ever be in the Bandra area after midnight or early dawn, there are chances that you may see him cycling on the road.
His current fleet of cars include: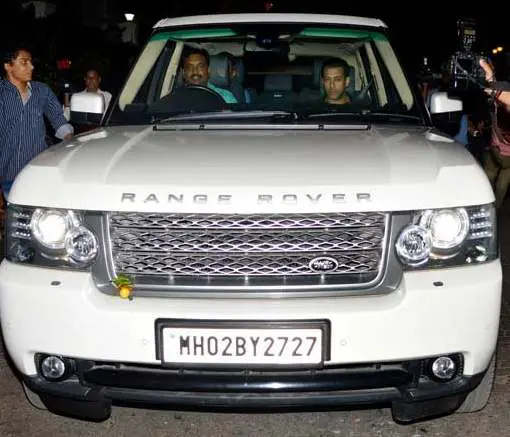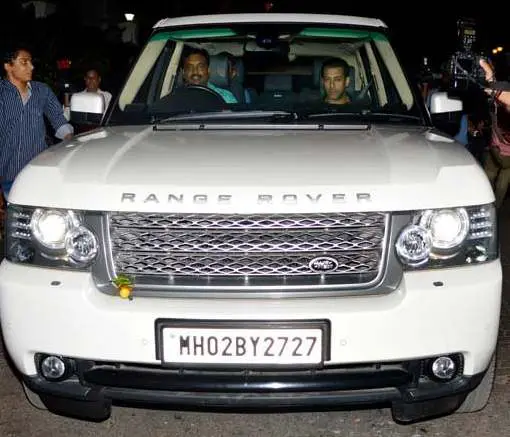 Audi R8
BMW X6
Range Rover Vogue
Merc – GL Class
Audi RS7
Toyota Land Cruiser
Lexus
On the other hand, he also owns superbikes as follows: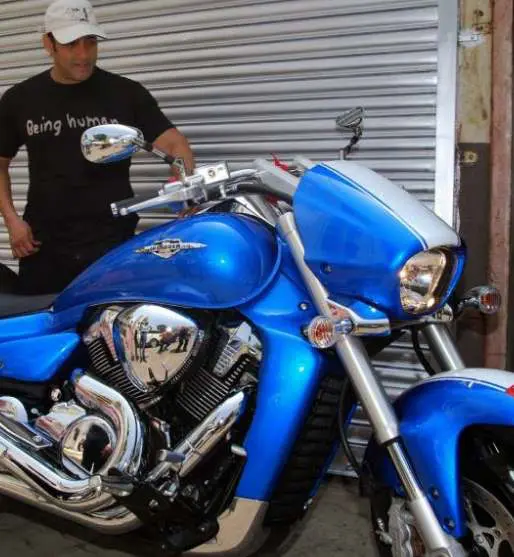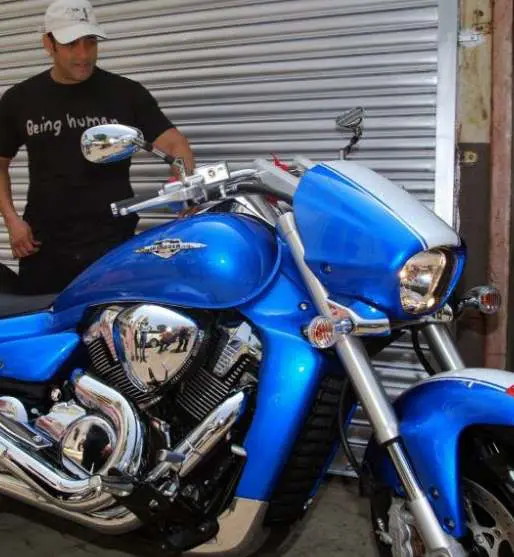 Suzuki Intruder M1800 RZ
Suzuki GSX-R 1000Z
Yamaha R1
Suzuki Hayabusa
Net Worth of Salman Khan
Salman Khan's Net worth is pretty much anticipated by the fact that he was ranked No. 9 as the highest paid actor in 2017 at $37 million USD. As of 2022, the Net worth of Salman Khan is estimated at $315 million USD or Rs. 2550 Crore in INR.
Also Read: Net Worth of Shahrukh Khan
Over to you!
The net worth of Salman Khan skyrocketed from the success of the 2009 film Wanted. Since Wanted, the rocket is on a super hike and there are no sure indications of any descent anytime soon.
With this speed and Shah Rukh Khan's rough patch currently, it is also expected that Salman Khan will surpass King Khan soon as the richest Actor in India.