Our website is all about entertainment and Jio already changed the online entertainment in India, after getting trustworthy internet connections, we are watching more online streaming content than ever.
Jio is not a new name for entertainment lovers. Reliance Jio single-handedly changed the internet scenario in India. After launching the successful mobile Internet services all over India. Jio has come up with the JIO DTH for all Indians.
Jio is planning to introduce smart home technology with its Jio Giga fiber connections.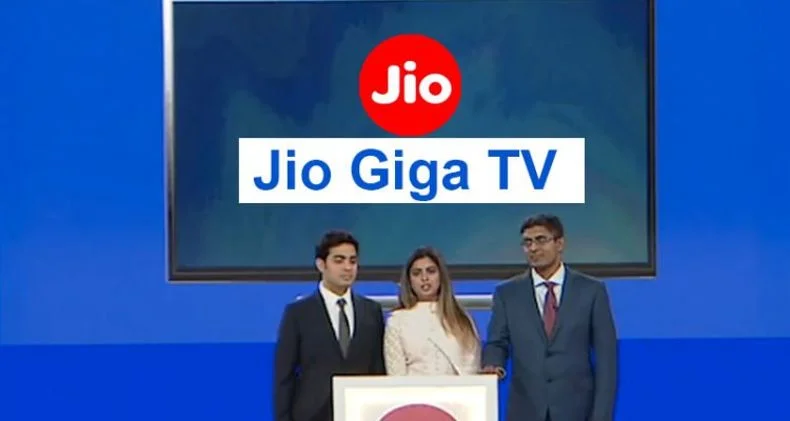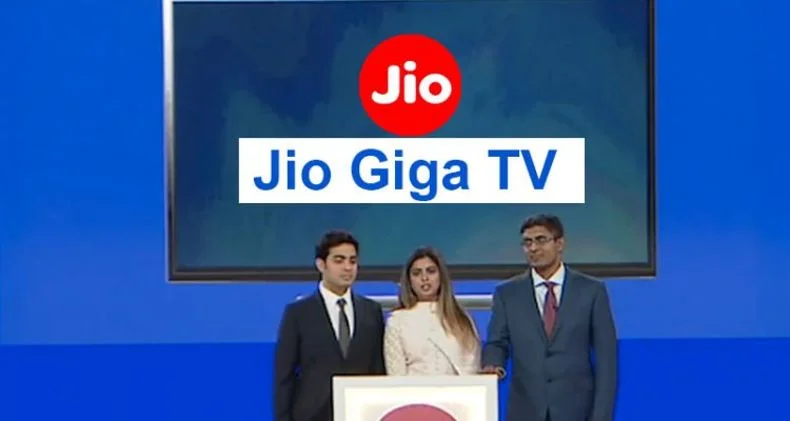 What is Jio DTH or JIO GigaTV?
JIO has already shared the details of JIO Giga fiber on their Myjio app with their users and they are going to launch it in all major Indian cities like Mumbai, Delhi, Pune, Chennai, and Kolkata in the initial phase.
JIO FTTH and Jio Giga Fiber Connection Router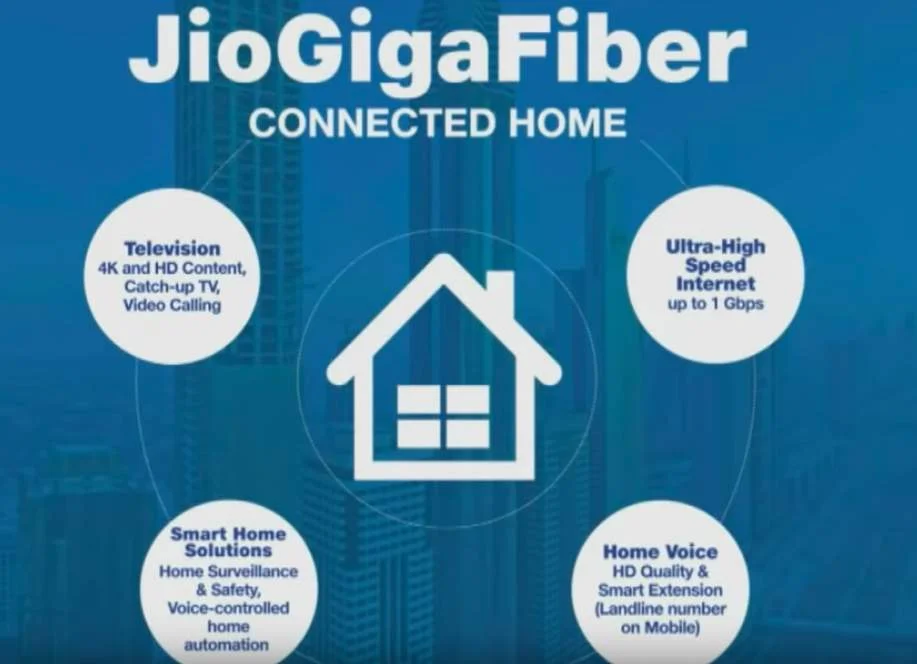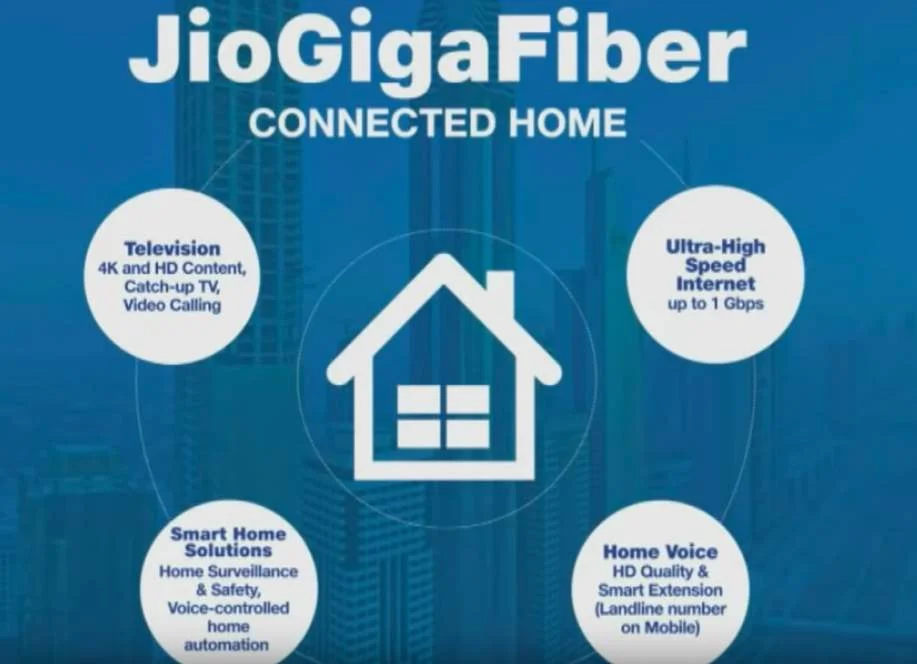 JIO FTTH (Fiber to the Home) is a technology where they are going to provide high-speed fiber optics internet connections to their users, by using this high-speed internet, they are also planning to launch Jio GigaTV set-top box connection.
With Jio DTH is Jio IPTV or Jio GigaTV, you will not get any kind of dish antenna in this service, you will be able to stream hundreds of HD and SD channels over the internet. So basically you will use the Jio TV on your TV through their special JIO Giga TV Set Top Box which will be available in the market soon, it is different from the current JIO TV app.
In Jio TV app there are plenty of tie-ups with other streaming services like hotstar and HOOQ etc, but in JIO DTH you will get all the channels like regular DTH service providers.
What you will Get with Jio Giga Fiber and Jio Giga TV?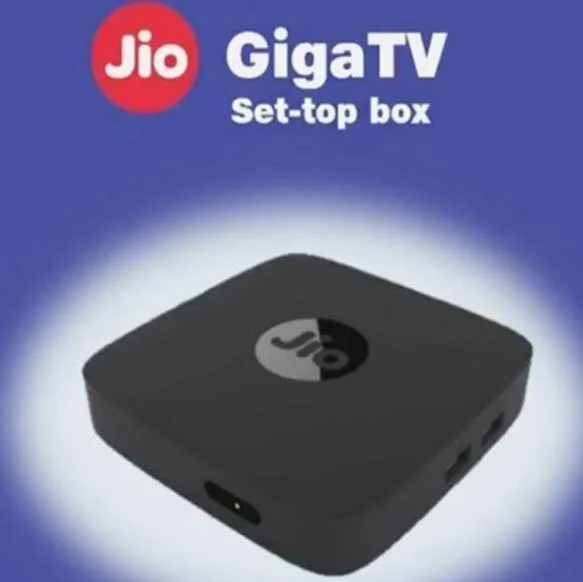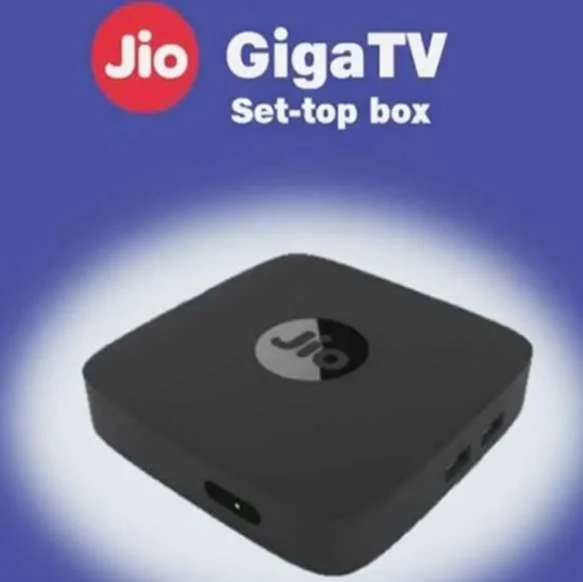 Jio Giga Fiber is a high speed fiber service for all. You will get a Jio router with Jio Giga TV set-top box with remote and a fixed line phone.
High-Speed Internet up to 1 GBPS speed.
You will get around 650 Ultra HD, HD and SD channels for free.
Packages will be free for first users like Jio Sim and mobile Internet.
It will be available in all Major Indian cities in the Initial phase.
You will be able to call to anywhere with your TV.
You will get access to all of the JIO apps on your TV.
It will support other streaming services like Netflix, Prime Video and others.
Voice activated remote, you will be able to call and control your Jio Giga TV with voice.
Jio DTH/Jio Giga TV and Jio Giga Fiber Plans and Pricing
You can book your JIO Giga fiber by using Jio.com website or by logging into myjio App, it will detect your location and if it is available in your area, you will be able to book it.
Do share in the comment section your locality to know about JIO Gigafiber status in your locality.
It will be free for the first 3 months, and then you will be able to get it by paying 650 INR per month. The final pricing has been not decided yet, it may change a bit in the future, but you will get the first 3 months for free that is confirmed.