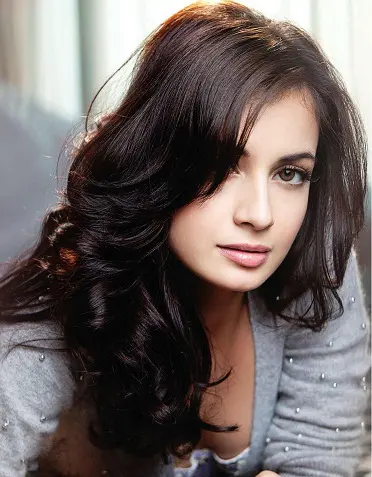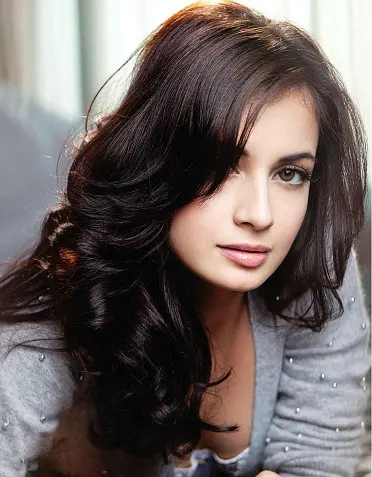 No words can define the beauty and simplicity of this young damsel of Bollywood town. She laughs as if bead of pearls shining, Eyes full of naughtiness, Voice that could melt thousand hearts, Grace, Poise and what not. She might be second runner up in Femina Miss India 2000 contest; her innocent face had hit every director's heart there and then.
Her first Bollywood movie had to be the best and it was. Right from her first movie "Rehnaa Hai Terre Dil Mein" in 2001, she is still residing in everyone's heart, mine for sure. First time when i saw her in the movie, that rain, a car and from that car a princess in blue dress… aaaah I cannot forget that scene. I bet every guy sitting on the seat of the theater was feeling the same way R Madhavan was, in fact I was feeling a bit jealous too. Just that one glimpse with that lightening, every time took my breath away. I so wish I was there in the telephone booth too.
Dia Mirza, the name that brought simplicity back to Bollywood, when every actress was going for bold movies and skin show, she proved that acting skills and simplicity is the key to success. She has proved her caliber in every role she has done in movies. Although few movies didn't do well on screen, but Dia's work in every movie was admired by everyone. Dia has worked on more than 30 movies.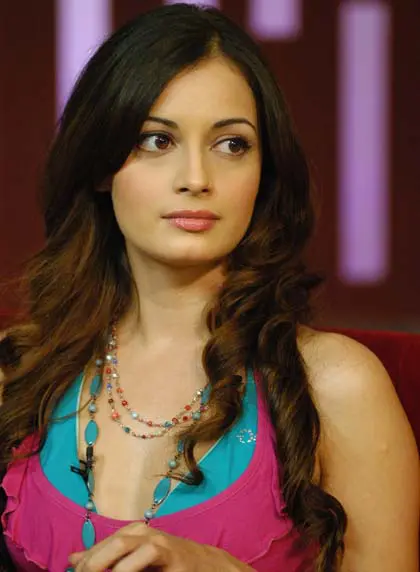 Apart from acting, This brown eyed sweet spoken girl is an utter philanthropist. She is an environment conservationist as well as a socialist. She is involved with the government to spread awareness against HIV, prevention of female foeticide, PETA, CRY and recently the NDTV greenathon– an effort to find tangible solutions against pollution. She has also joined hand with RADIO MIRCHI for book "Dekho Dekho" (a campaign initiated to collect books for underprivileged children. She is also an animal lover and recently adopted two cheetah cubs at Prince Of Wales Zoological Park in Lucknow.
Acting, social service are just a part of Dia, her other hobbies include writing, reading, painting, pottery, horse riding and theater. She has written several articles for various publications as a guest writer. She is on the board of the Coca Cola foundation that works towards development in rural India.
Dia as any other actor has struggled alot to attain what she deserves and desired. Recently in an interview with a newspaper Dia revealed that, "I will get married early next year. It will be a close knit traditional wedding". Dia also quoted that, "I've never had any corrective surgery done on myself or used supplements… I feel blessed." With such a beautiful heart and face, who needs surgeries?
I just have one thing to say more about Dia Mirza – "Tumsa nahi dekha".