Kung Fu Hustle (2004)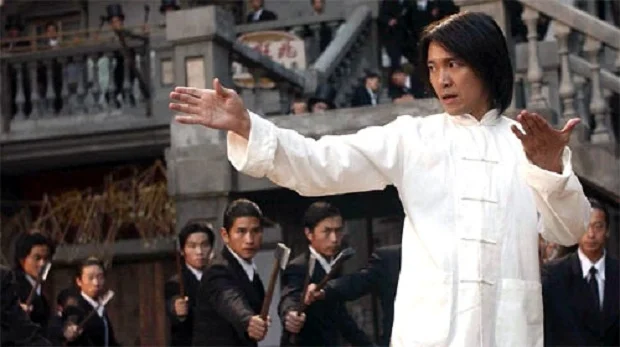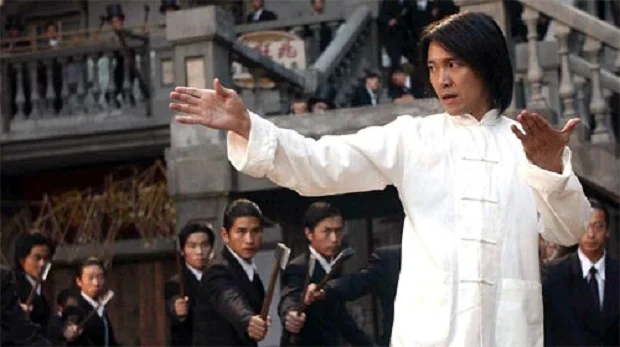 After Jackie Chan, who combined martial art with comedy, it's Stephen Chow, who carried forward the legacy producing some great action comedy movies. One such movie is Kung Fu Hustle. A 2004 Hong Kong-Chinese martial arts action comedy, Kung Fu Hustle is a full on a laughter ride with its cartoon styled action sequences and hilarious comic scenes blended with traditional Chinese music in the background. Directed by Stephen Chow himself, the film also stars some veteran actors of Hong Kong action cinema of the 70s apart from starring himself in the lead role.
Tom-Yum-Goong (2005)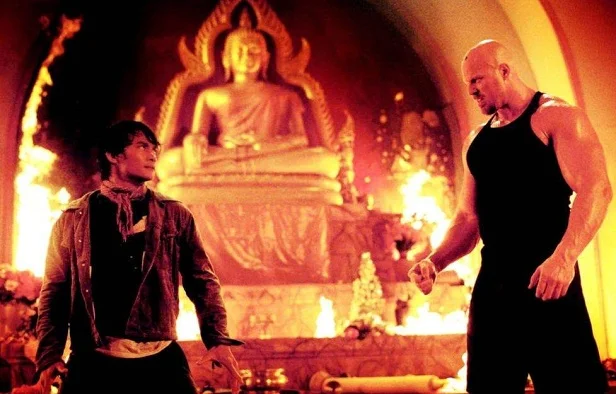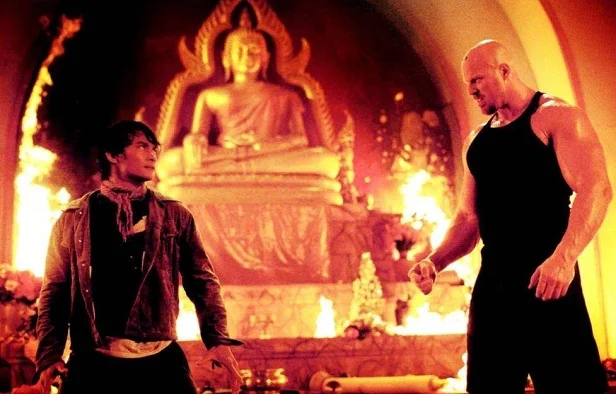 Starring Thai martial artist, Tony Jaa, Tom-Yum-Goong is again a masterpiece in the history of martial art films worldwide. This extraordinary Thai martial art film is directed by none other than Prachya Pinkaew, who also directed Jaa's first breakout film Ong Bak. With this film, Tony Jaa sets new standards for himself and takes it a few steps further from where he left off with Ong Bak. The film is centered around the mafia of elephant poachers extensively spread across Thailand and how Kham, played by Tony Jaa, tries to rescue his elephants from the poachers fighting off the giant henchmen of the mafia. Again, the film has some intensive fight sequences along with breathtaking bike chasing sequences that will keep you over the edge for the whole movie.
Undisputed II: Last Man Standing (2006)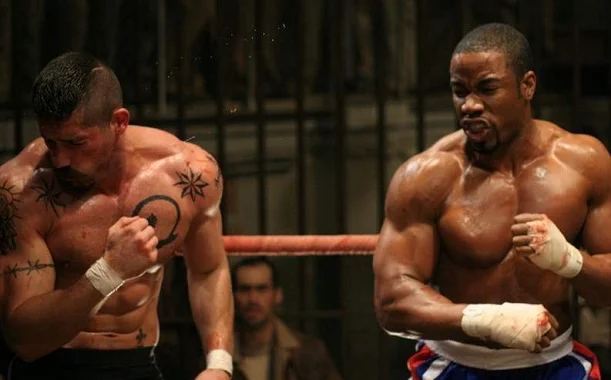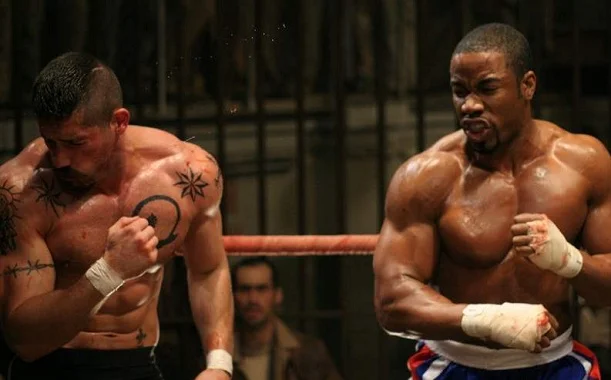 Undisputed II: Last Man Standing is a sequel to the 2002 boxing film Undisputed, which actually failed at the Box Office but gained success in the home video market eventually. A 2006 direct-to-video martial arts film, Undisputed II: Last Man Standing is centered around mixed martial arts starring Michael Jai White in the lead role with Scott Adkins as the main antagonist in the film. Although Michael Jai White is the lead hero, for a hardcore martial art fan, Scott Adkins steals the show with his brutal flying kicks.
Ip Man (2008)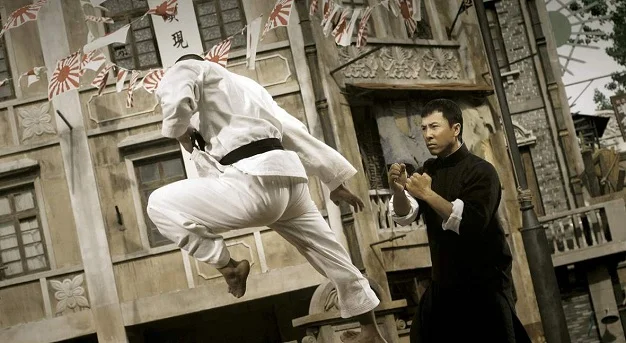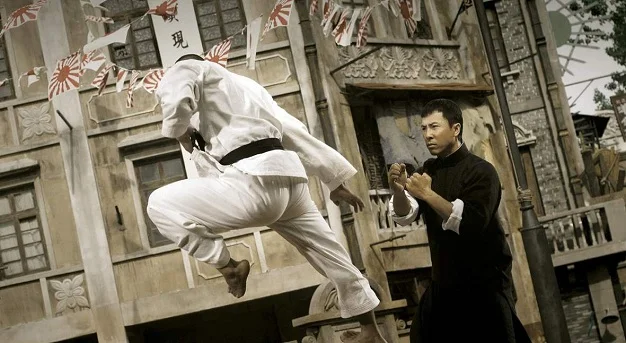 A biographical martial arts film based on Yip Man, a Grandmaster of the martial art Wing Chun and the master of the legendary Bruce Lee must be special. Ip Man is a 2008 Hong Kong martial film starring Donnie Yen as the Ip Man and directed by Wilson Yip. The career of Donnie Yen has always been under the shadow of the great action stars of his time, however, all it changed with Ip Man, a movie that finally put him in the same league as other action stars evolved out of the Hong Kong film industry including Bruce Lee, Jackie Chan and Jet Li. Being based on Bruce Lee's mentor and a brilliant performance by Donnie Yen as Yip Man under the superb direction of Wilson Yip, the movie went on to become a phenomenon launching a whole new movie franchise under the banner of Ip Man.
Never Back Down (2008)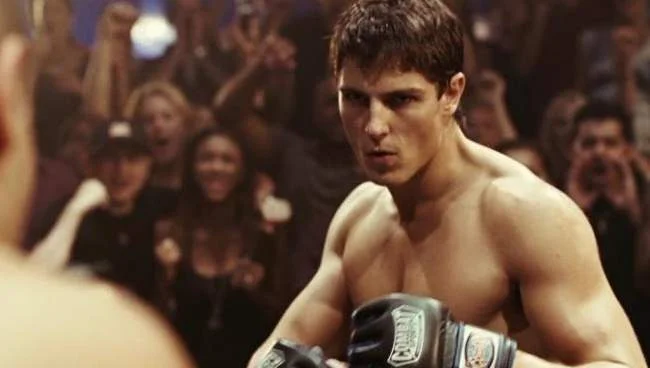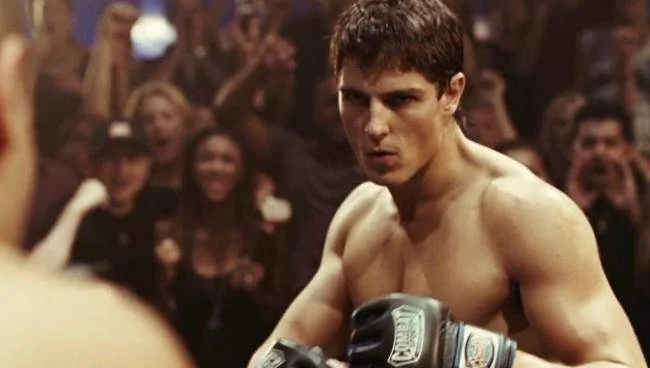 Never Back Down is a 2008 martial art film directed by Jeff Wadlow starring youngsters like Sean Harris and the hot and sizzling Amber Heard. In terms of the quality of cinema, the film looks average displaying the life of teenagers with some aspects of partying, some sexuality, and, of course, the language. However, the main highlight of the movie is the plot based on Mixed Martial Arts that involves training sessions and an underground tournament focused on MMA, known as the Beatdown. Never Back Down is one of those martial art films that is special not for the fight sequences but the intense training sessions. If you're young and thrilled to take up one form of martial art, then it's a must watch for you.
Also Read: Upcoming DC Live Action Movies
Blood and Bone (2009)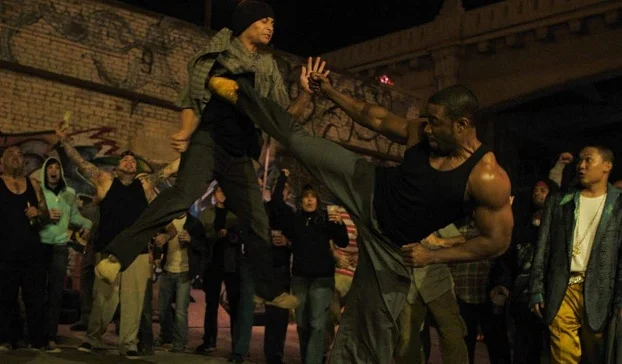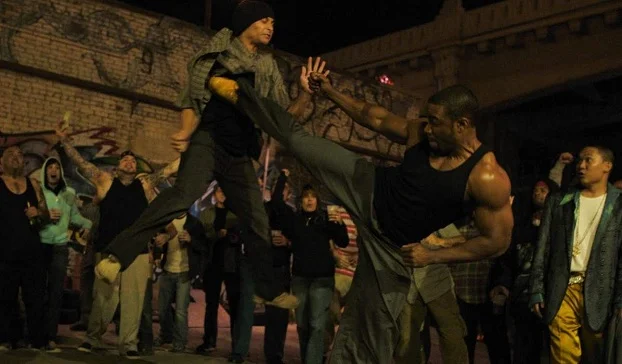 Blood and Bone is a 2009 direct-to-DVD martial art film starring Michael Jai White. The film is directed by Ben Ramsey and written by Michael Andrews as well as stars many professional fighters, including martial artist Matt Mullins, professional wrestler Ernest "The Cat" Miller, and a bunch of MMA fighters. The film is centered around Isaiah Bone, played by Michael Jai White, and his quest to avenge his cellmate by engaging in underground street fight scenes organized by the mob and the black market arms dealer named Franklin McVeigh, played by Julian Sands.
The Karate Kid (2010)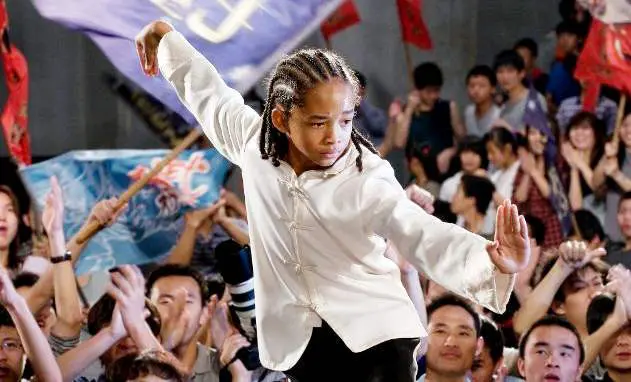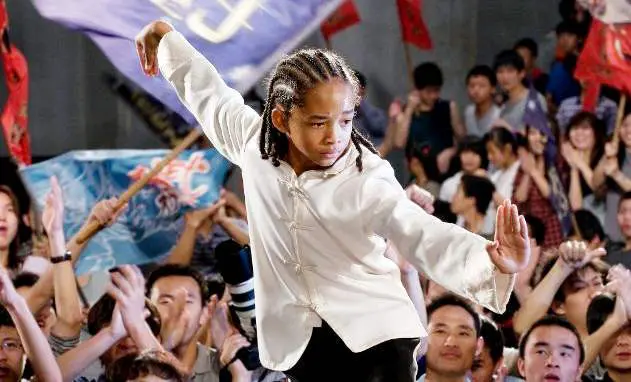 Just like The Karate Kid of 1984, the 2010 film has been a reboot of the franchise and is based on the relationship between a young boy and his karate master. The film is directed by Harald and stars Jackie Chan as the karate master, whereas Will Smith's son Jaden Smith plays the young boy, who just moved to China with his mother. The film is about enlightening the fact that martial arts is a form of self-defense and must be used just to display skills in a tournament or protecting oneself in real life. In no way, it must be used to bully or overpower innocent people. The movie is about fighting back and earning respect than defeating your competitors.
Shaolin (2011)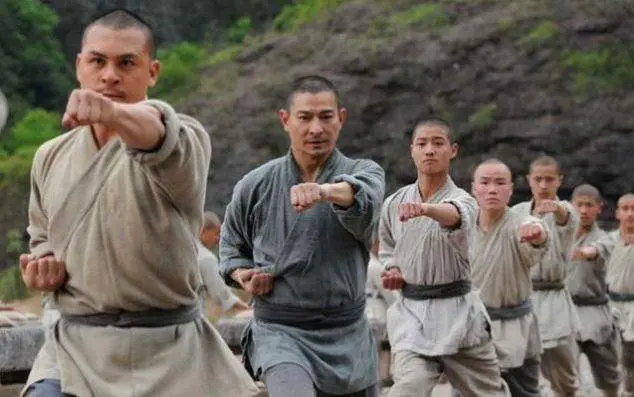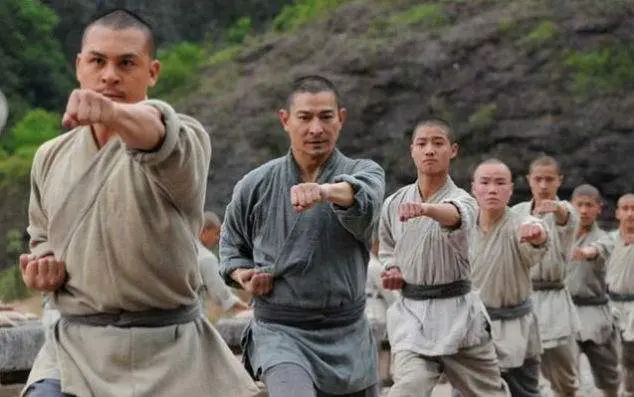 Shaolin is a remake of 1982 film Shaolin Temple starring Jet Li. 2011 Shaolin stars Andy Lau, Nicholas Tse as well as Jackie Chan in a special appearance. Directed by Chang Hsin Yen, the film is based on the Shaolin Monastery in China and features Shaolin Kung Fu throughout the film. The reason for the inclusion of this film rather than the classic is just because the latest movie looks more real with new technology effects and the quality of films produced in the current era.
The Raid: Redemption (2011)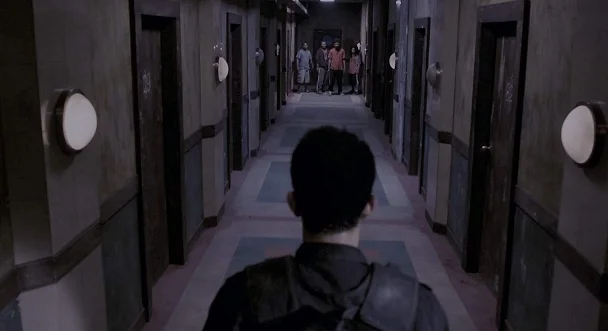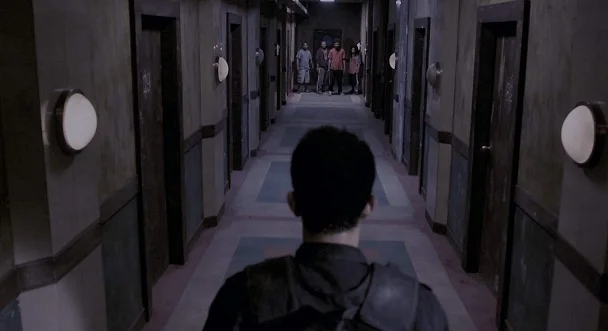 Martial art films are not limited to Hong Kong-Chinese or Thai film industries alone, but it also spread across South East Asia countries including Indonesia. The best example of that is the 2011 Indonesian martial arts action film The Raid: Redemption. Written and directed by Welsh filmmaker Gareth Evans, the film stars Iko Uwais in the lead role, who takes out a whole building dominated by a number of gangsters all by himself after his team is knocked out one by one. The film's action sequences are fully based on the martial art Pencak Silat and is choreographed by the star of the film himself along with Yayan Ruhian.
Man of Tai Chi (2013)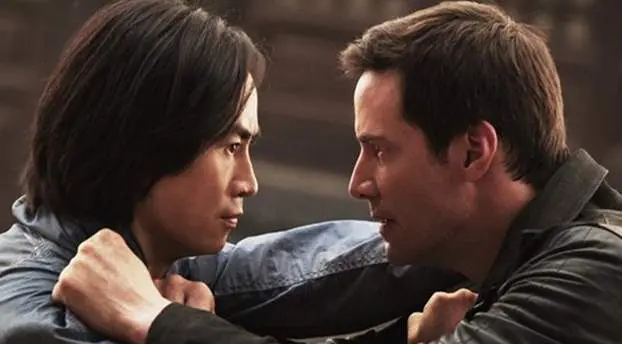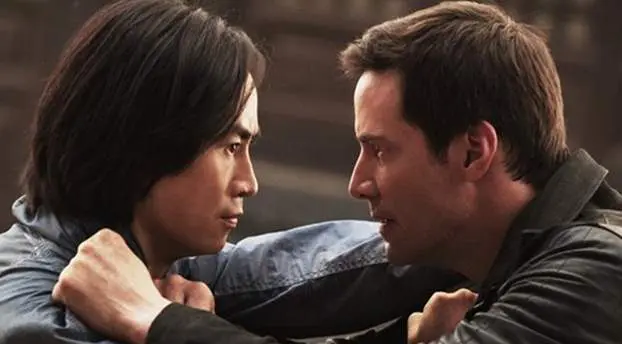 Keanu Reeves has already displayed his skills of martial arts in the Matrix series. However, with his first directorial venture Man of Tai Chi, the Hollywood star offers his tribute to martial arts as well as his friend, stuntman Tiger Chen, on whom the movie is partly based on. The film stars Tiger Chen as himself in the lead role along with other martial artists including Indonesian star and Pencak martial artist, Iko Uwais.
Your Turn ! 
If you think that some great film is missing in this list of best Martial Arts Movies, then you can recommend us in the comment section.