Seven (1995)
Seven is a 1995 neo-noir psychological thriller film starring Brad Pitt and Morgan Freeman as the detectives assigned to track down the most notorious serial killer, portrayed by Kevin Spacey, who uses seven deadly sins as tropes in his gruesome murders. The film is directed by David Fincher.
Mystic River (2003)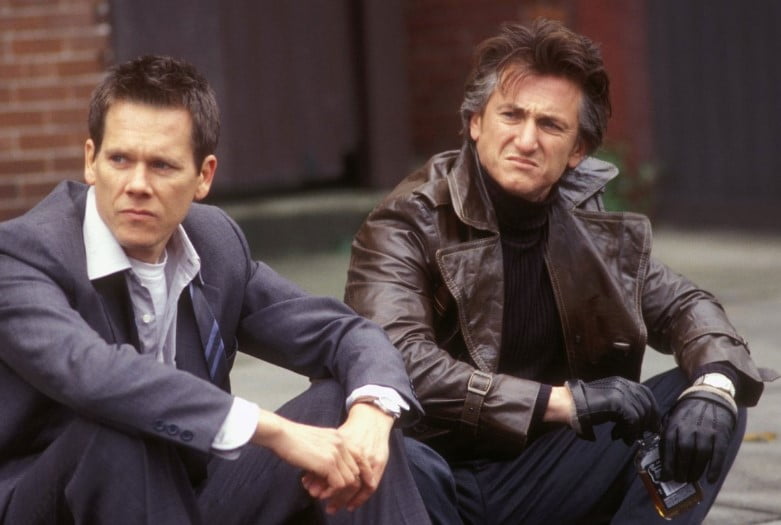 Mystic River is a 2003 mystery drama directed by the ace filmmaker Clint Eastwood. The film also features a talented pool of actors in Sean Penn, Tim Robbins, Kevin Bacon, Laurence Fishburne, Marcia Gay Harden, and Laura Linney in pivotal roles.
This 2003 mystery drama is based on the screenplay adapted from Dennis Lehane's novel of the same name. Clint Eastwood also marks his debut as the composer of the score for this film. The film is about friendship, murder mystery, and a lot of revelations.
Presumed Innocent (1990)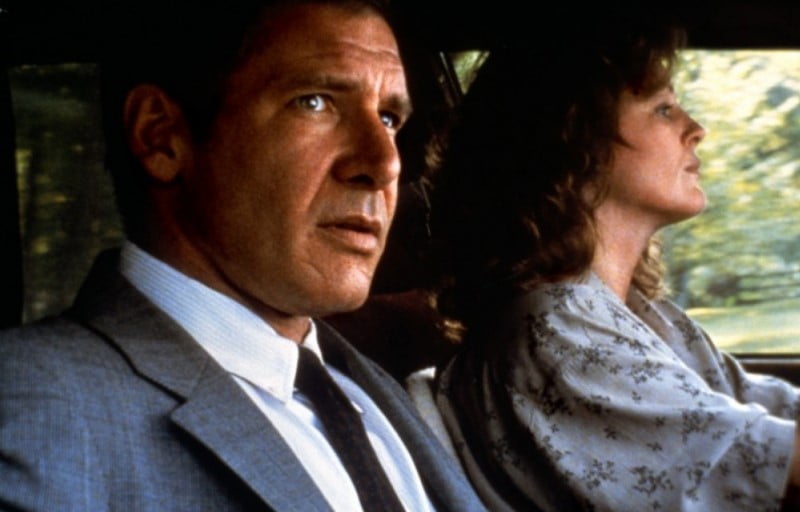 Presumed Innocent is an interesting film on our list of best mystery thriller films. Unlike other films that are either about gruesome murders, investigation, and a lot of bloodsheds; Presumed Innocent is basically a courtroom drama.
Directed by Alan J. Pakula, Presumed Innocent is the film adaptation of Scott Turow's best-selling novel of the same name. The film stars Harrison Ford as Rusty, a prosecutor who is now the prime suspect in the rape and murder charge of his female colleague and mistress.
L.A. Confidential (1997)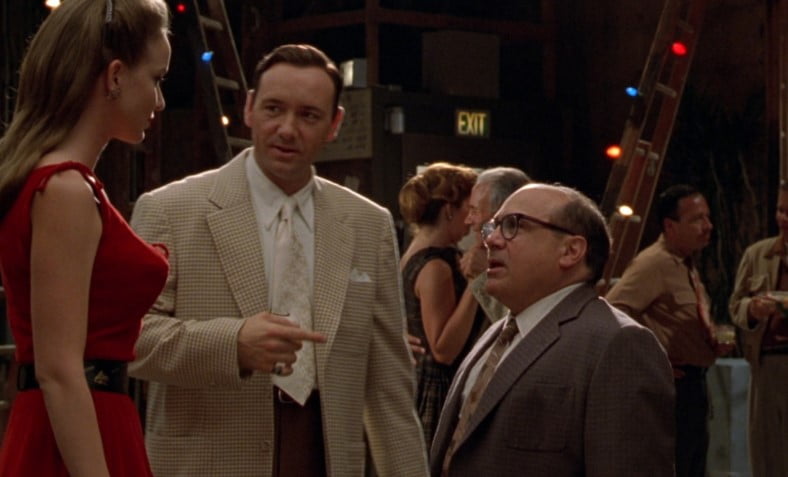 L.A. Confidential is a 1997 neo-noir crime film loosely based on 1990 novel of the same name penned by James Ellroy.
Directed by Curtis Hudson, the film is about a scandal involving the group of Los Angeles Police Department offices in 1953 and a Hollywood Celebrity. The film involves corruptions, scandals, and much more mysteries quite prevalent in that era.
The film's title is also derived from the 1950s scandalous magazine Confidential and is referred as Hush Hush in the film.
In the Heat of the Night (1967)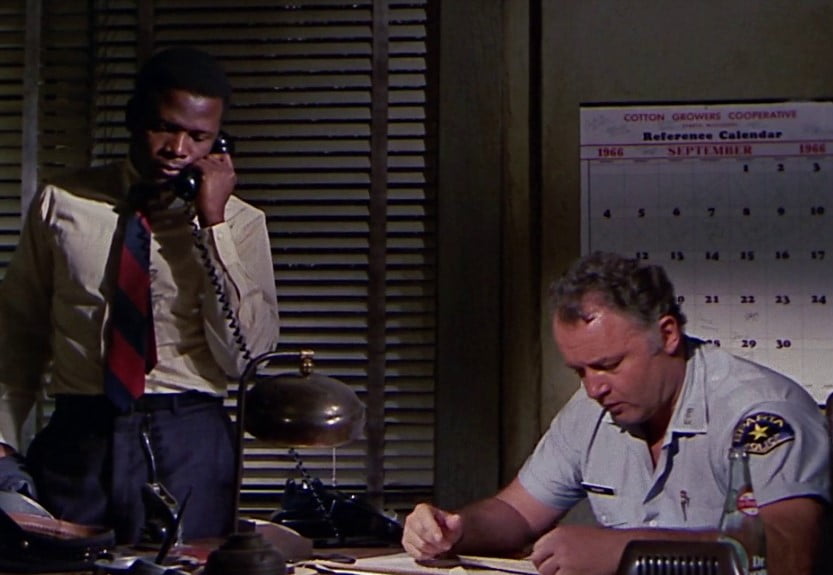 In the Heat of the Night is a 1967 mystery drama film based on 1965 novel of the same title penned by John Ball.
Directed by Norman Jewison, the film tells the story of Virgil Tibbs, a black police detective from Philadelphia portrayed by Sidney Poitier, who gets involved in solving a murder mystery in the racist small town of Mississippi.
This mystery drama film also went on to win five Academy Awards in that year including Best Picture and Best Actor for Rod Steiger.
Scream (1996)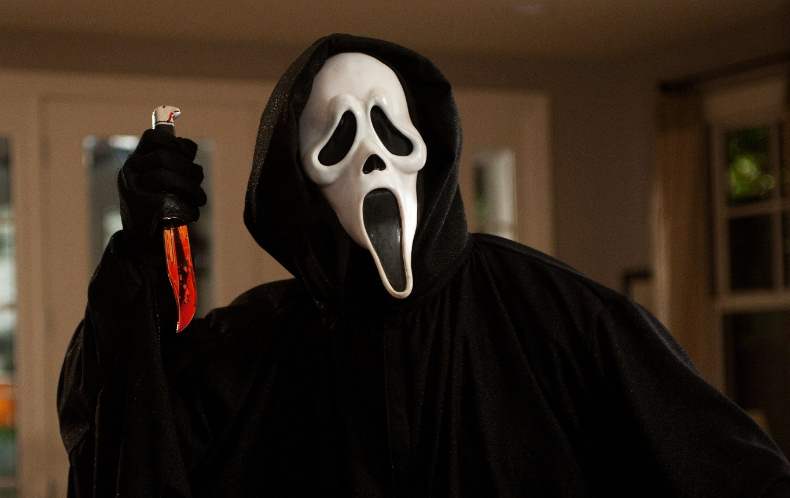 Scream is an American slasher cum whodunit film directed by Wes Craven based on the screenplay penned by Kevin Williamson.
The film features an ensemble cast of David Arquette, Neve Campbell, Courtney Cox, Matthew Lillard, Rose McGowan, Skeet Urich, and Drew Barrymore in pivotal roles.
The film follows the character of Sidney Prescott, played by Campbell, who becomes the target of a mysterious killer popularized as Ghostface. The film is said to have combined the whodunit mystery with the violence of slasher themed films in Hollywood.
I Know What You Did Last Summer (1997)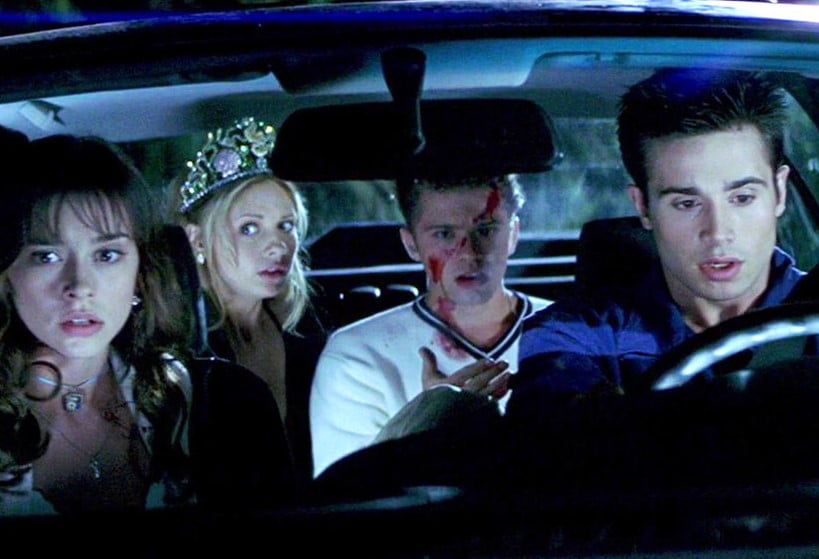 I Know What You Did Last Summer is an American slasher film directed by Jim Gillespie. This film, along with the 1996 Scream developed a new trend of slasher cum who done it movies based on different storylines but same treatment and construct.
The film also introduced us to a mysterious killer with a hook and is adapted from urban legend known as The Hook.
The film follows the life of four friends, who are hunted down by a mystery killer, one year after covering up a car accident involving them. The title of the film refers to that incident last summer.
Your Turn!
Share your favorite Hollywood Murder Mystery Movies list or you can share your favorite film from our list of best whodunit films.