English Vinglish (2012)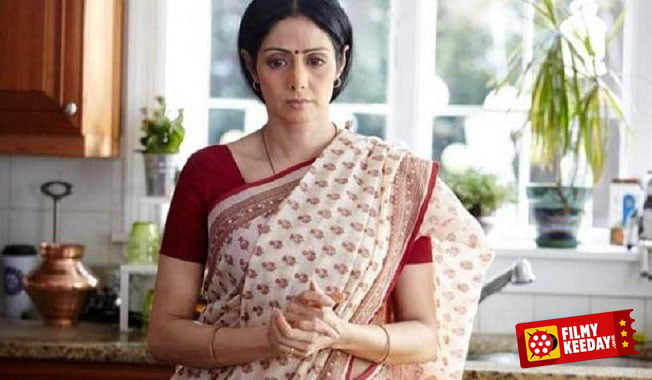 Sridevi came back into films after a hiatus of 15 years with the film English Vinglish. Directed by Gauri Shinde, the film tells the story of a mother who is not appreciated enough for her efforts in the family on the accounts of being less educated and traditional. She decides to enroll herself in English speaking course when she visits New York to attend her niece's wedding. The film tries to draw our attention towards the fact that how we judge people based on their English speaking skills. This comeback film also listed in All Time Best Films of Sridevi.
Mr. India (1987)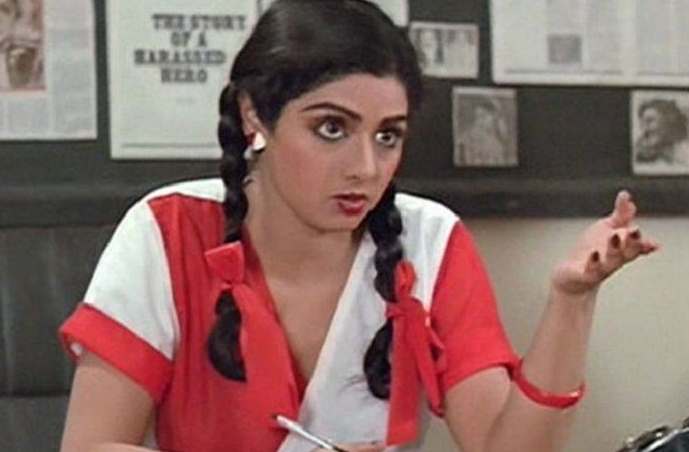 Despite being centered on Anil Kapoor, who plays the titular character, Sridevi makes her presence felt in the 1987 sci-fi film Mr. India. Her role as a journalist in the movie aids her exceptionally well as she goes undercover as Miss Hawa Hawaii and later in a Charlie Chaplin persona to uncover crimes in the city. Directed by Shekhar Kapoor, Sridevi manages to stand out in this superhero-centric film.
Lamhe (1991)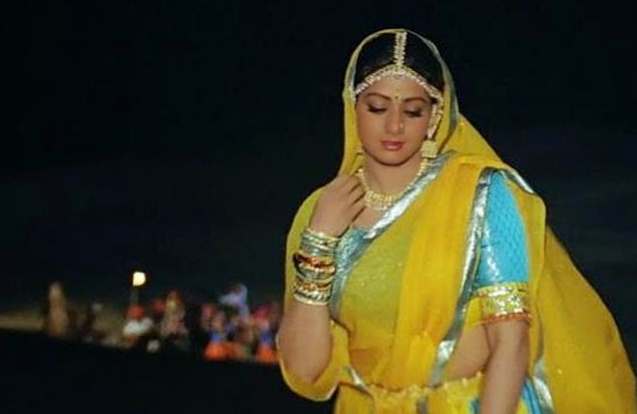 Lamhe is undoubtedly one of the most excellent films directed by Yash Chopra for its classic yet different love story. Featuring Anil Kapoor and Sridevi in the lead roles, the film tells a love story between people ages apart. The initial part of the film focuses on a young man's love for a woman elder to him. However, she marries someone else, and her daughter eventually falls for the young man who is now a middle-aged man. You must watch the film to know whether he accepts the love of the daughter of his first love or not.
Laadla (1994)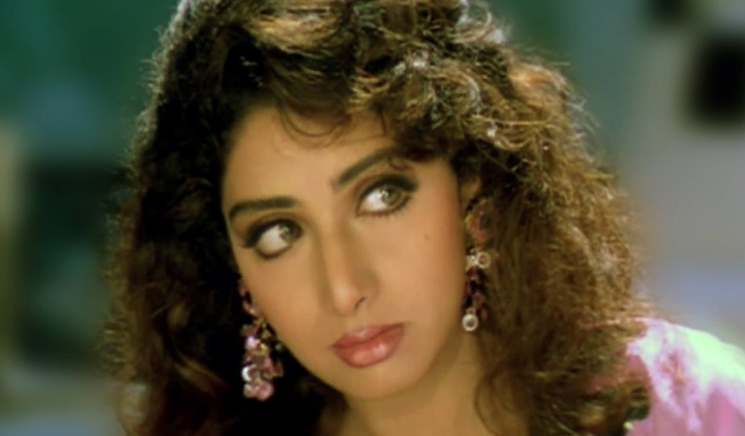 Understand? Better Understand! The dialogue was made famous by Sridevi's character in the 1994 comedy-drama film Laadla. Directed by Raj Kanwar, the film also features Anil Kapoor in the lead role as well as Raveena Tandon, Anupam Kher, Aruna Irani, Prem Chopra, Shakti Kapoor, and Farida Jalal in supporting characters. The film revolves around the rivalry between the two leads and their quest to get the upper hand on each other.
Kshana Kshanam (1991)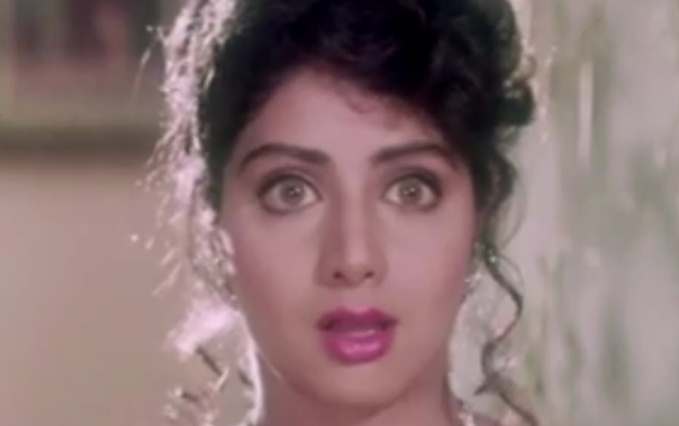 Sridevi began her career in South Indian films, mainly Tamil and Telugu films. Hence, it will be unfair not to list movies from these industries. Here's the 1991 neo-noir road film Kshana Kshanam featuring Sridevi, Venkatesh and Paresh Rawal in the lead roles. Directed by Ram Gopal Varma, the film depicts the journey of a small-time thief, and a middle-class woman brought together under strange circumstances while a bank robber and a police officer are chasing them.
16 Vayathinile (1977)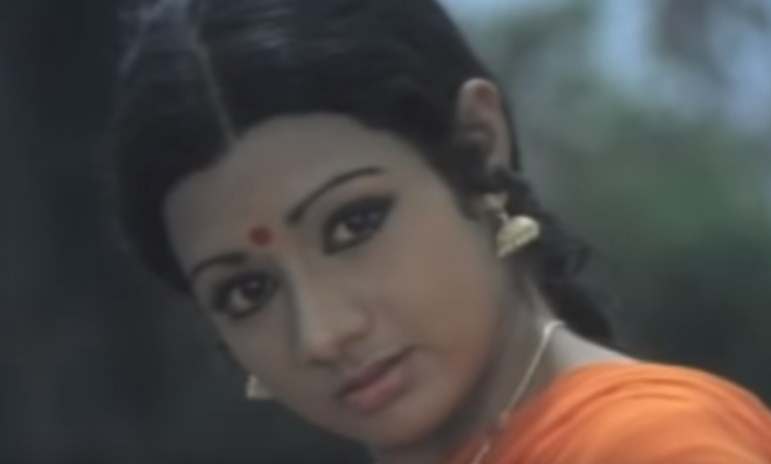 While Sridevi made her adult role debut in the 1976 Tamil film Moondru Mudichu, she gained fame and recognition after her performance in the 1977 romantic drama film 16 Vayathinile. Directed by P. Bharathiraja, the film features Kamal Haasan as the male lead, whereas Rajnikanth plays the antagonist in the movie. The film marked the initial years of three superstars in the making.
Meendum Kokila (1981)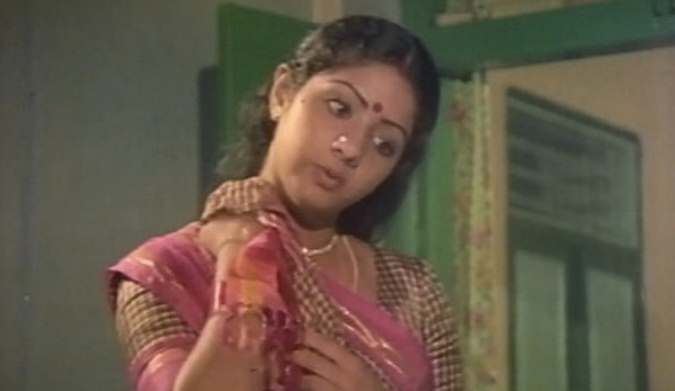 Meendum Kokila is a 1981 Tamil romantic drama film featuring Sridevi, Kamal Haasan, and Deepa in the lead roles. Directed by G.N. Rangarajan, the film revolves around a woman's quest to bring back her husband when he falls for a movie star and sacrifices his family for her.
Himmatwala (1983)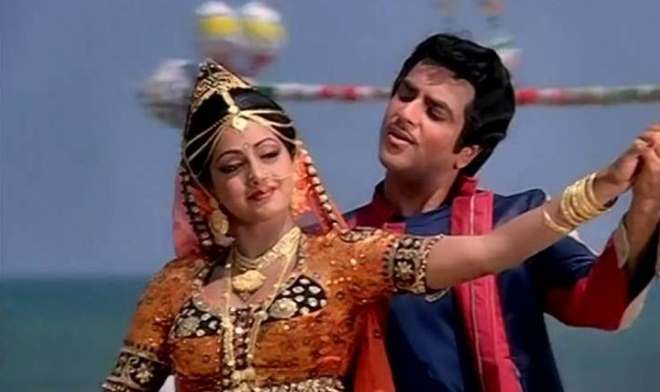 While 16 Vayathinile brought her fame in the South, the 1983 Hindi film Himmatwala helped her gain recognition all over the country. A Hindi remake of Telugu film Ooruki Monagadu, Himmatwala is directed by K. Raghavendra Rao. The film features Jeetendra and Sridevi in the lead roles, whereas Amjad Khan and Kader Khan in supporting roles.
Also Read: Best Women Centric Bollywood Films
Over to you!
Sridevi is at par with the top Indian divas, but she was exceptional in her way. While most Indian actresses excelled in specific areas, Sridevi stood out as a complete actor who can play versatile roles whether it involves action, comedy, romance, suspense, drama, etc.
With her sudden demise, India lost a beautiful soul and an extraordinary talent. Her death is also disheartening for all her fans as she just made a comeback into Hindi films after a long time.
Here's our list of top Sridevi films of all time. If we missed any of your favorite Sridevi movies, then don't forget to share it with us in the comments section below.