Rajpal Yadav is one of the versatile actors in Bollywood. Known for his incredible comic timing and the characters he plays in films.
He may not be the mainstream Hindi film hero but he definitely is one who adds more value to a film. He is a Character Actor. Rajpal Yadav has never failed to disappoint me when it comes to acting and comic timing.
Here are 10 must-watch Movies of Rajpal Yadav. These are the ones you should not miss.
List of Best Movies of Rajpal Yadav of All Time
Ardh (2022)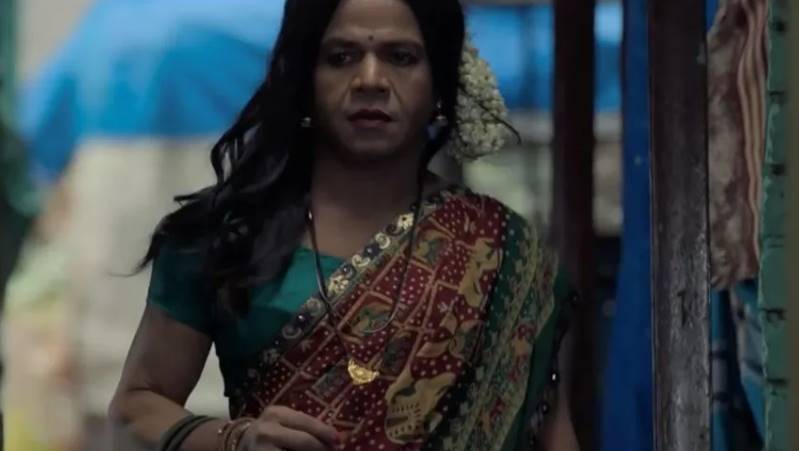 Ardh was released in 2022 and it is considered one of the top performances of Rajpal Yadav, He plays the lead character along with Rubina Dilaik as her co-lead actress.
Ardh is a story of an actor who wants to make big in the cinema industry but he is still waiting for his big chance, so to earn a livelihood he starts performing as a transgender on signals to earn money, the film is not about the life of Transgenders but it still shares some problems faced by them.
Jungle (2000)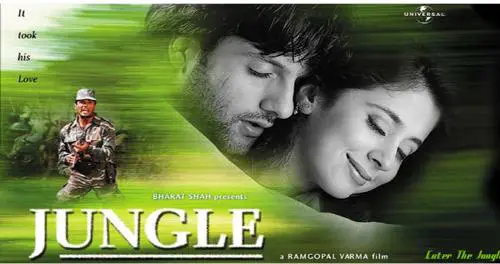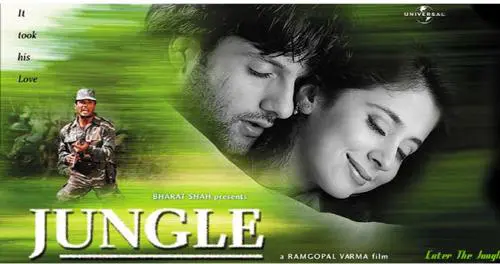 Jungle (2000) is a story of a family who decides to go out on a safari-like expedition. They get kidnapped by a group of bandits led by Durga Narayan Choudhry.
Rajpal Yadav plays a negative character named Sippa in the film. He won Screen Award for Best Performance in a Negative Role for his portrayal of Sippa in the film. His role is small in the film but his performance is commendable.
Mujhse Shaadi Karogi (2003)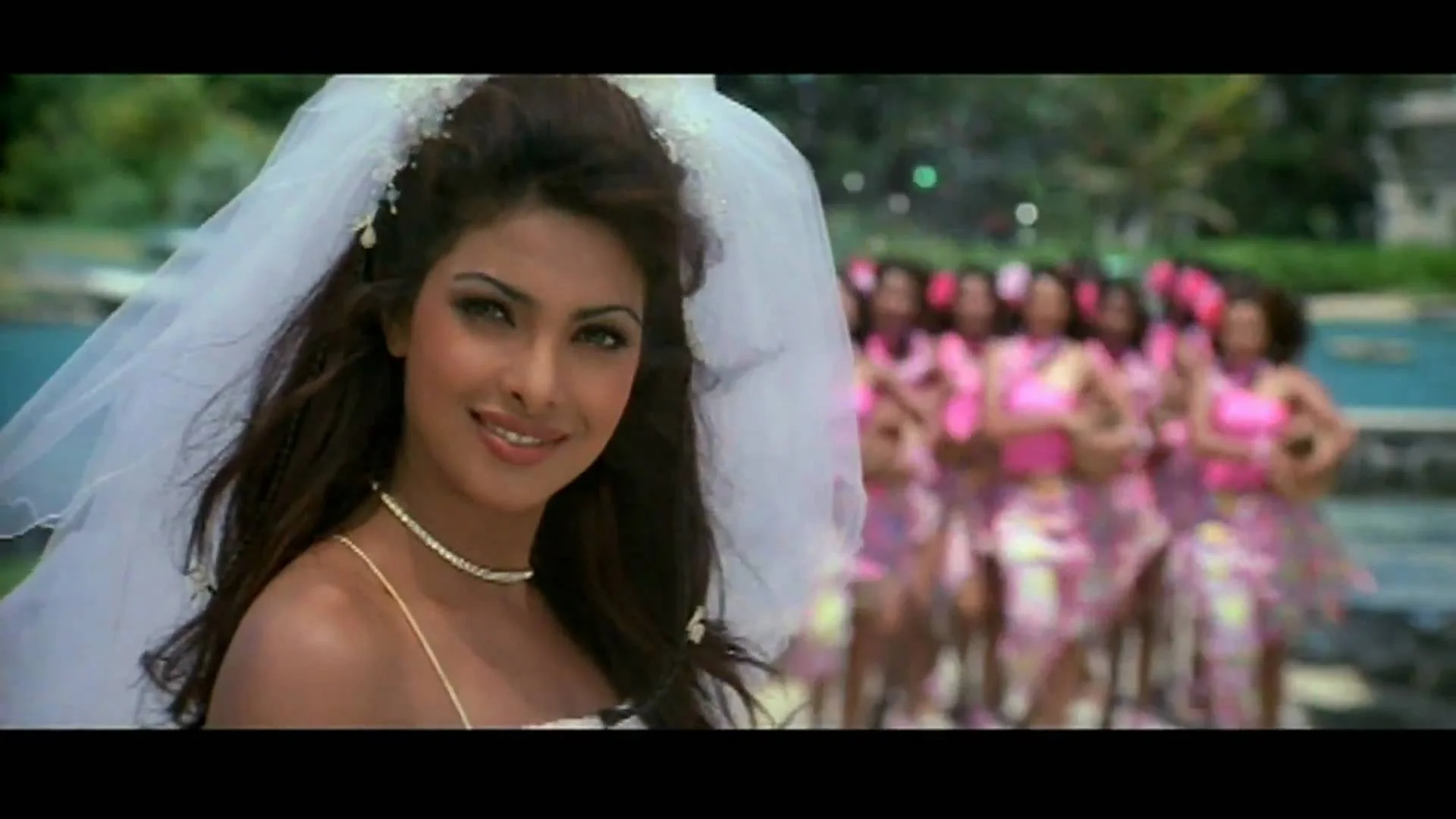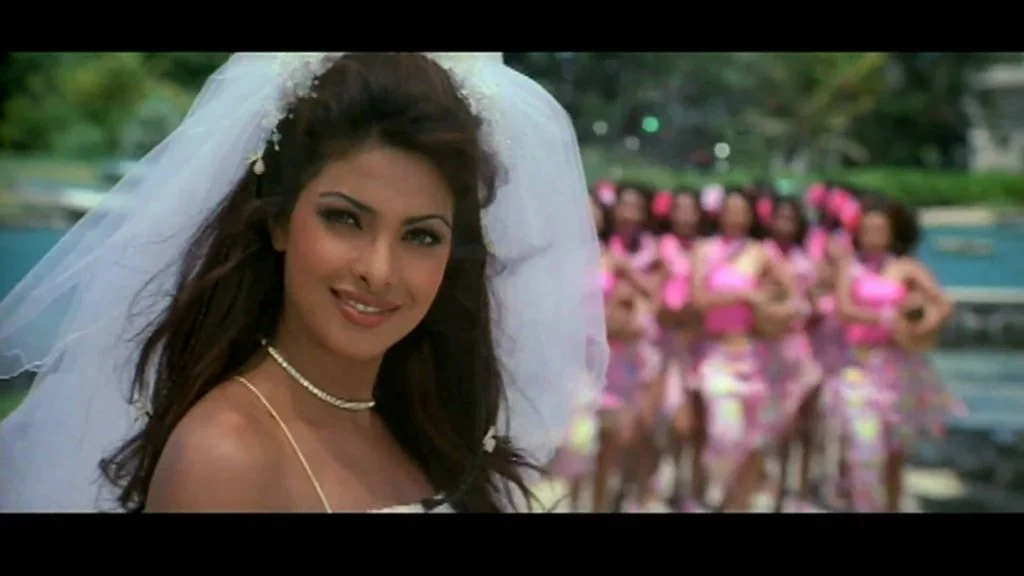 Mujhse Shaadi Karogi (20013) is a story about a young man Sameer (played by Salman Khan) who is a hot-tempered person with terrible anger management issues. Because of his anger management issues, his girlfriend breaks up with him.
Sameer moves to Goa for his job as a lifeguard. He meets Rani (Priyanka Chopra) and instantly falls in love with her. Sameer finds himself in more trouble when his childhood friend (revealed in the end) comes to Goa and moves in the same house to share a room with him. Rajpal Yadav plays a double role in Mujhse Shaadi Karogi.
Raj Purohit Jyotshi, who tries to help Sameer in every possible to impress Rani and Paul, who is the leader of a gang.
Hello Hum Lallan Bol Rahe Hain (2010)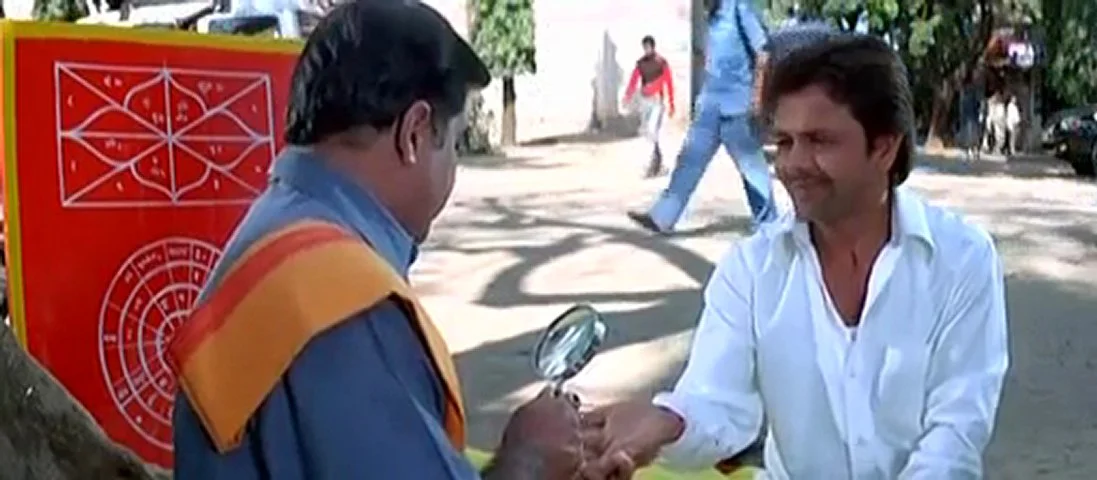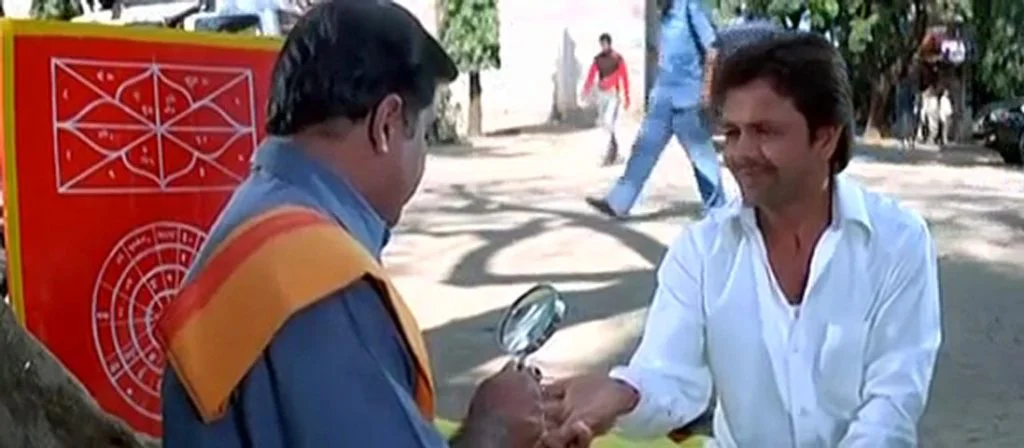 Hello Hum Lallan Bol Rahe Hain is a beautiful film directed by Dileep Shukla. Rajpal Yadav is in the lead role and he is the only big star in this film.
Hello Hum Lallan Bol Rahe is a story of a village guy who comes to Mumbai and is working as a watchman. He loves a girl back in his village and to earn the good money he comes to Mumbai.
Bhagam Bhag (2006)


Bhagam Bhag is a story about a drama company who goes to London to perform a play. They find themselves in trouble when they get accused of a murder.
Directed by Priyadarshan, Bhagam Bhag is a comedy film. Rajpal Yadav plays the character of Gullu who is a taxi driver in London. Yadav's comic timing is awesome in the film.
The scene where Bunty (Akshay Kumar) and Gullu are fighting with each other about what to do with the girl who tried to jump in front of their car will give you a rib-tickling laugh.
Chup Chup Ke (2006)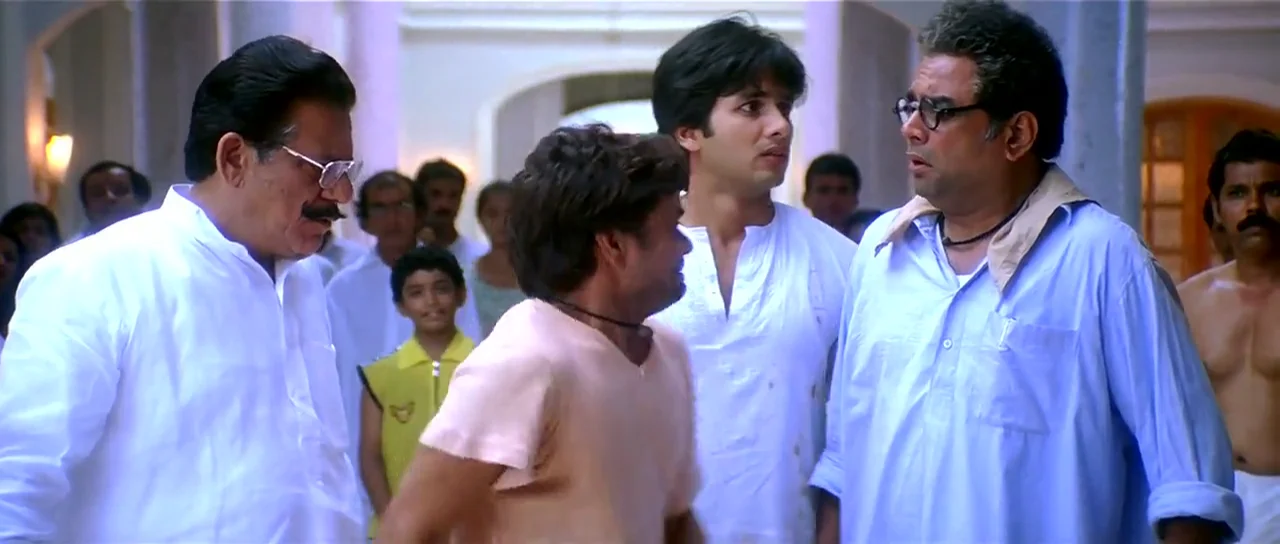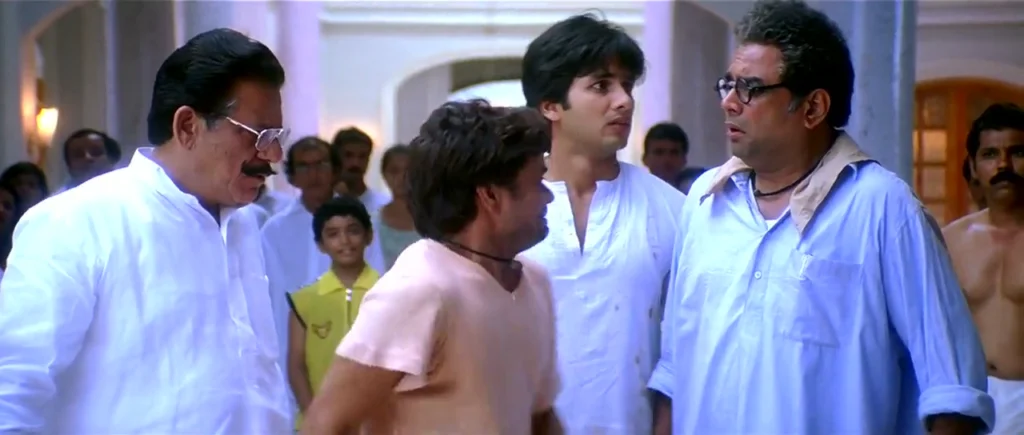 Chup Chup Ke (2006) is a story about a guy Jeetu (Shahid Kapoor) who constantly gets himself and his father in trouble. Unable to pay his debt, Jeetu decides to commit suicide by throwing himself in the sea. But God wanted something else for him; a bunch of fishermen finds Jeetu tangled in the nets.
The boat owner Gundya (Paresh Rawal) owes money to a Gujarati businessman. He offers Jeetu to the businessman in exchange for the money he owes him. Gundya leaves the businessman's house saying that he will come back with money to bring back Jeetu and Bandya and that's where the story starts.
The scene when Jeetu and Bandya enter the Chauhan's (businessman's) house for the first time and Shakti Kapoor explains to them their work is one of the best comedy scenes, I've ever watched in a movie.
Dhol (2007)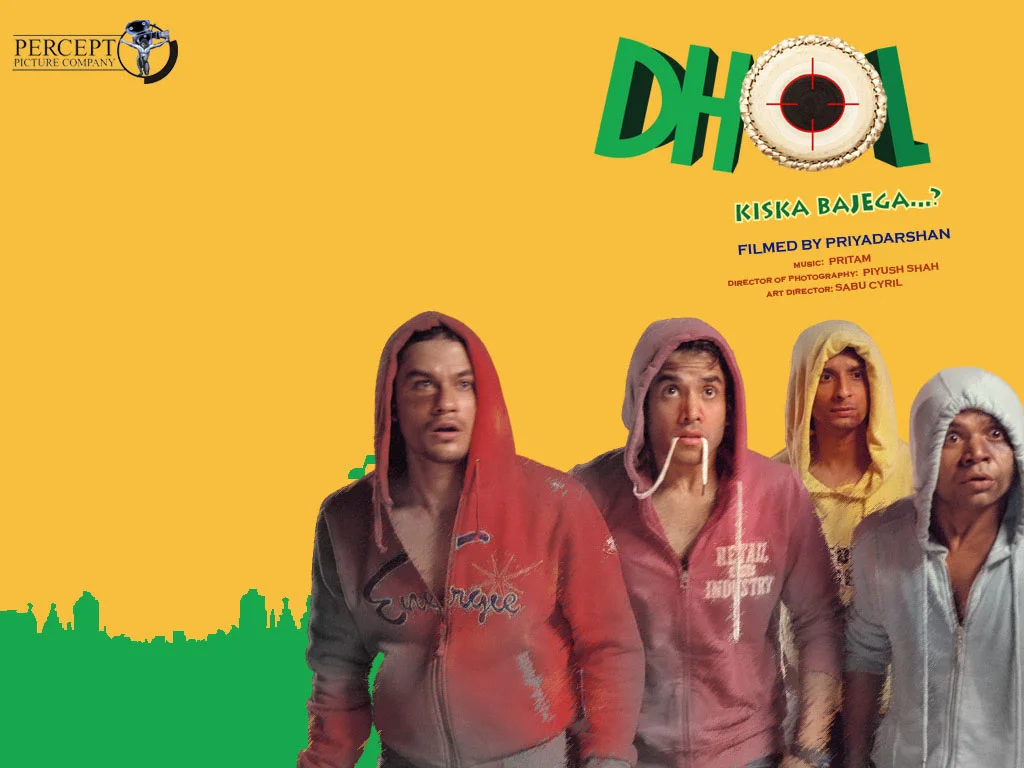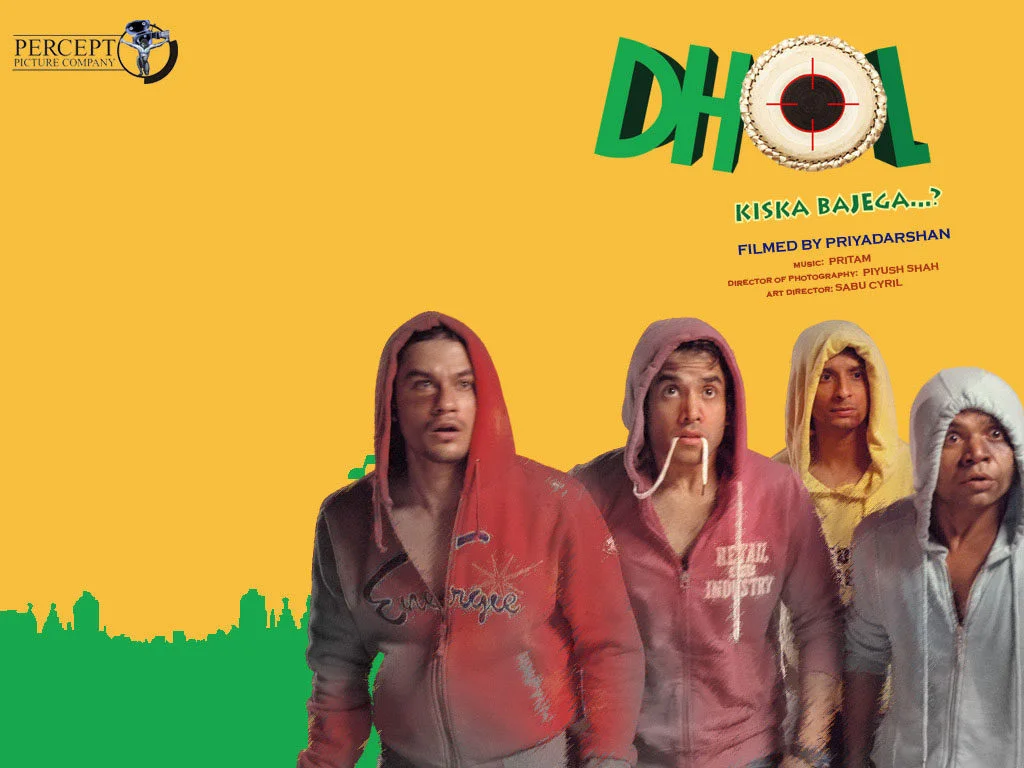 You must have seen Dhol on your television sets. Dhol directed by Priyadarshan and produced by Satish Kaushik is a comedy film released in the year 2007. Rajpal Yadav did an excellent job in Dhol. His character Martand Damdere (Maru) adds more value to the film. Without his role, you may not have laughed that hard. His comic timing and the way he delivers dialogue is awesome. And it's one of the few movies which I can watch again and again and have a laugh every time.
Chal Chala Chal (2009)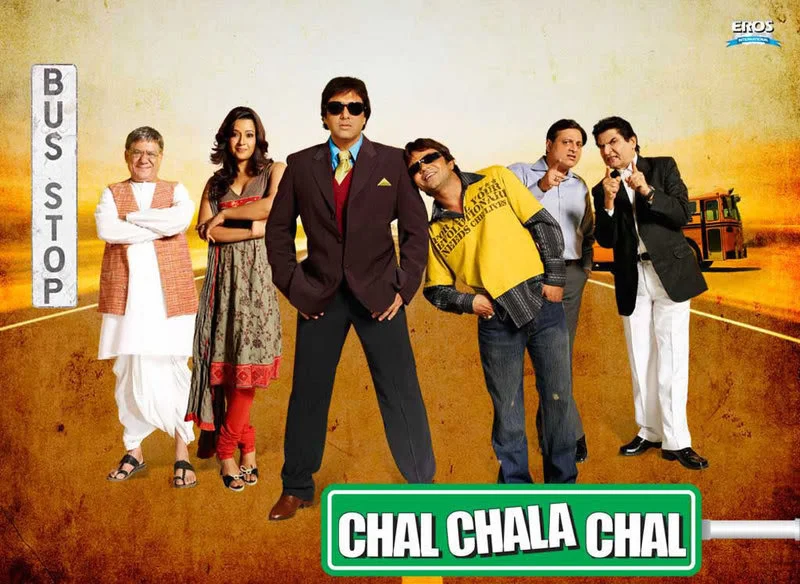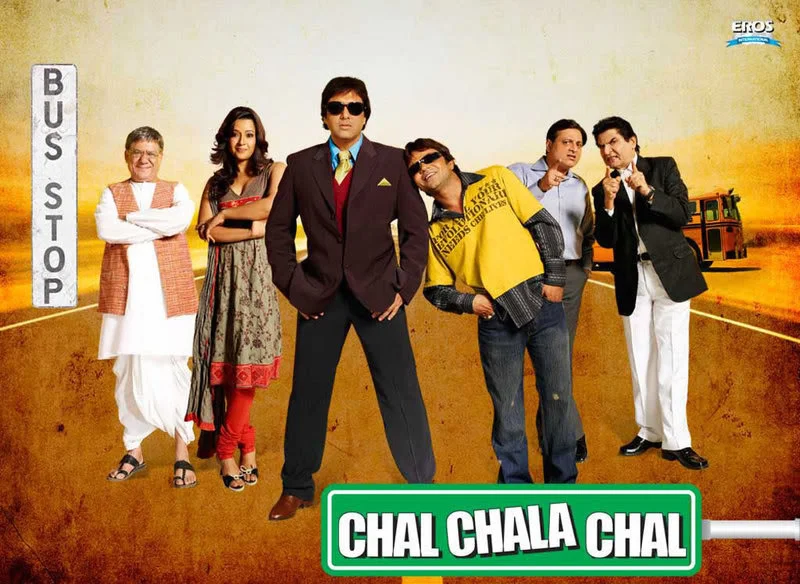 A remake of the Malayalam film 'Varavelpu.' Chal Chala Chal was a low budget comedy film starring Govinda, Reema Sen, and Rajpal Yadav. Sunder (played by Rajpal Yadav) who is the conductor of a private bus makes us laugh out loud.
Main Madhuri Dixit Banna Chahti Hoon (2003)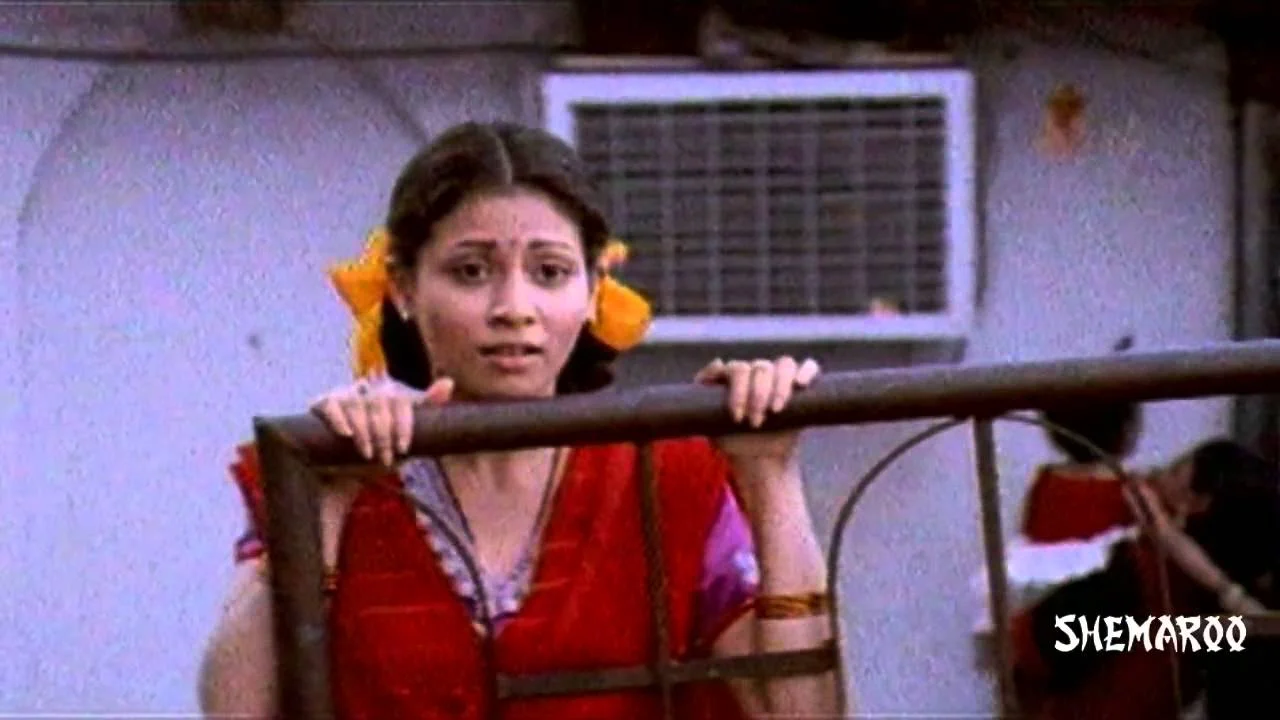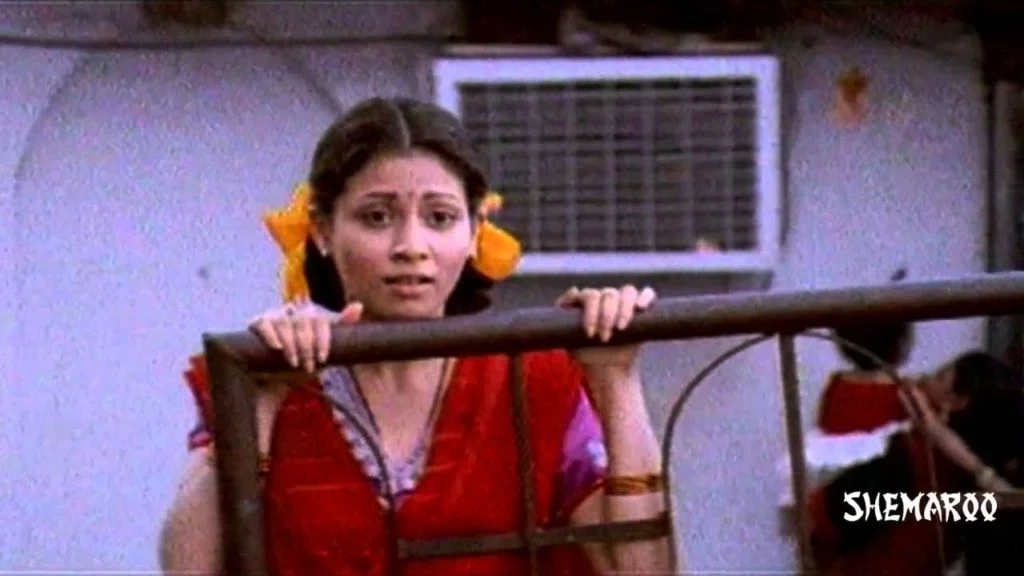 Main Madhuri Dixit Banana Chahti Hoon is another underrated Bollywood film starring Antra Mali and Rajpal Yadav in the lead roles. It's about a girl who came to Mumbai to become an actress. Rajpal Yadav (playing his husband) is doing everything to make her dream come true.
Undertrial (2007)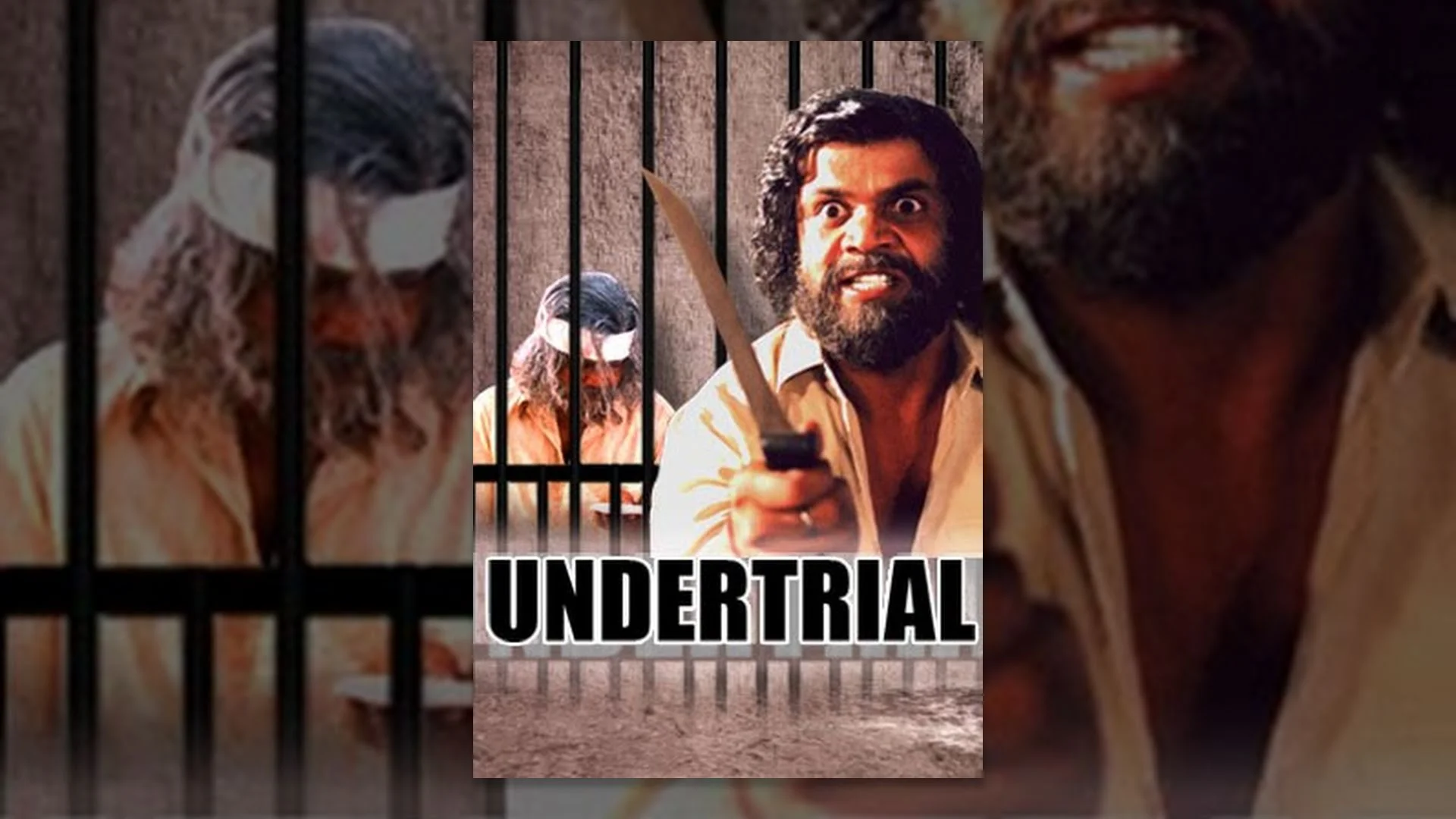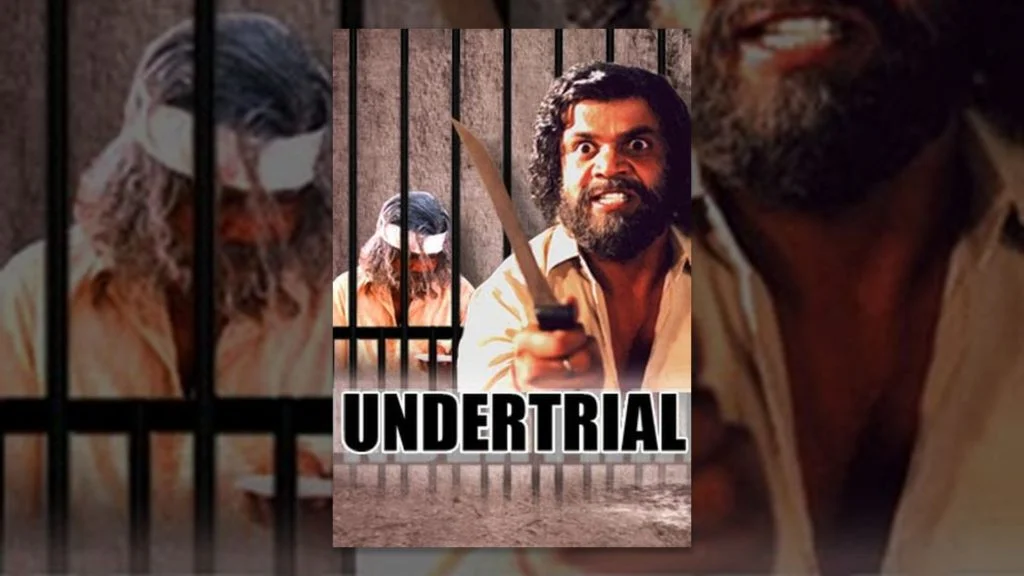 Undertrial is a crime drama film directed by Aziz Khan. Rajpal Yadav is playing a character of a man (Sagar Hussain) who comes to Mumbai in search of a better life. Things go wrong for Sagar and he lands up in Jail for raping his own three daughters. You should watch this film for Rajpal Yadav and his extraordinary performance.
Bhopal – A Prayer for Rain (2014)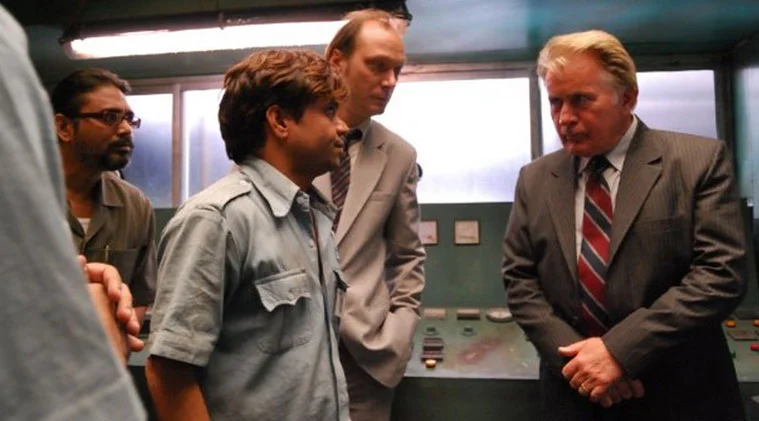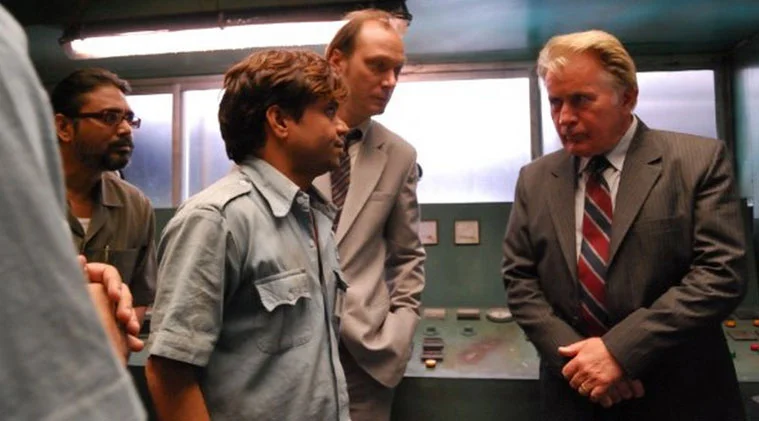 Yadav made his Hollywood debut with Bhopal – A Prayer for Rain (2014). The film is based on the 1984 Bhopal Disaster. The story is about a man Dilip (Rajpal Yadav) who loses his pay source because his rickshaw breaks down. Dilip gets a job in the gas plant as a laborer. The plant witnesses a drop in its revenue and to cover the costs, the owner neglects the security and maintenance. The story follows and Ravi Kumar shows how the lack of maintenance became the reason of the Bhopal disaster.
Main Meri Patni or Woh (2005)


Never saw Rajpal Yadav in a romantic hero type of role? Well, this movie stars Rajpal Yadav and Rituparna Sengupta in leading roles. Rajpal is playing Mithilesh who is insecure about his personality and height after his marriage with Veena (played by Rituparna Sen). Due to some miss-understating Mitilesh starts thinking that Veena wants to divorce him. But the truth revealed at the end brings them closer.
Your Turn!
These are our list of Best Movies of Rajpal Yadav, do share which one is your favorite film of Rajpal Yadav.