Meri Pyaari Bindu is a romantic comedy Bollywood Film which tells the story of a successful writer who gets inspired by his ex-girlfriend and their favorite memories and songs to write a love story.
It is being directed by a debutant director Akshay Roy and stars Ayushmann Khurrana and Parineeti Chopra in the lead.
Story of Meri Pyaari Bindu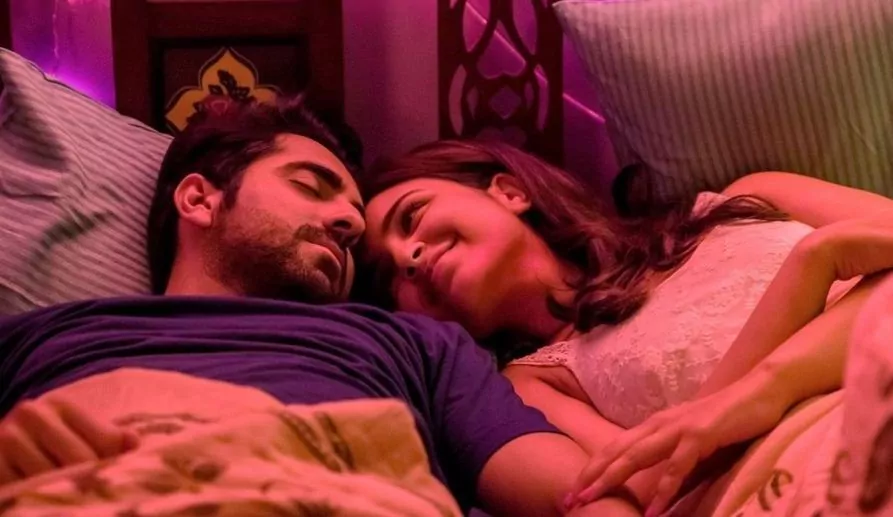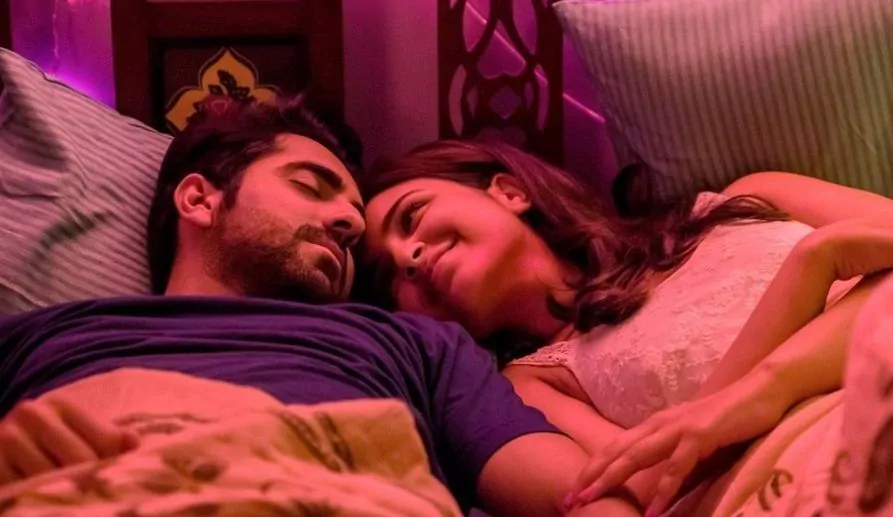 The movie starts off with Abhimanyu Roy (Ayushmann Khurrana) who is a successful writer is now struggling to submit his new copy of a novel on time. A phone call from his mother who fakes about her divorce forces him to return back to his hometown Kolkata.
After, reaching there he finds out an old mix tape of his and his love interest Bindu which takes him back to their memories and how it inspires him to write about his ex-girlfriend forms the rest of the story.
The story is fresh and interesting each song which is related to their life, to their relationship has a memory to cherish and each memory forms a new chapter for Abhimanyu, through his writing he describe about Bindu and how much he loves her. But the treatment of the subject is very poor and plain boring.
The film had interesting trailers which tells about Bindu and her bonding with Abhimanyu. The film does have some good characters and scenes too, it succeeds in establishing the character of Bindu well, the one who wants to be a famous singer and who doesn't finish off the things that she had started. It also does also make us laugh in few scenes but overall it fails to rise.
Technical Aspects and Performance
The screenplay of the film is extremely weak which turns out to be an emotionless yawn fest. Nothing happens in the first half of the film as it tries to establish a base and by the time the second half starts the audience are too bored about the messed up leads. Tushar Kanti Ray does a decent job as a cinematographer.
Even the performance of the film adds up to the curse, Parineeti is not extremely convincing as Bindu. She might be the right choice for this character but she doesn't succeed in bringing Bindu alive. Ayushmann has nothing new to do, he is confused, heartbroken, and angry but as a narrator he excels. The supporting casts of the film are forgettable apart from Aparajita Auddy, who plays the mother of Abhimanyu.
Music and Direction
If there is any positive aspect of the film then it is the music, it is not perfect or an extraordinary album but Sachin-Jigar's composition adds a freshness to the feel of the film. Also we constantly hear the classic songs of Kishore Kumar, Lata Mangeshkar, Rafi in the background.
Akshay Roy but fails to take off this film, he couldn't establish his characters and the scenes well which resulted in a boring premises. He tries to experiment the story-telling process but couldn't succeed in it. Also the lack of efficiency and emotions in many scenes shows the lack of vision as a director.
But there always remain an exception, special mention to the proposal scene which was well written and executed. But, unfortunately that won't last for long in our memories when we step out of the theater.
Verdict of Meri Pyaari Bindu
On the whole, Meri Pyaari Bindu does rise our expectations when we look at the teaser and trailer but it fails terribly in satisfying them which result in a plain and boring experience.
Filmy Keeday Ratings
2 stars