How far can Political parties go to lure voters? No limits, right? Well, Political parties have been quite famous for dragging in Bollywood celebs to lure voters. Does it work? Of course, it does. There are three things in India, which can never fail – Bollywood, Cricket and Roadside food.
Lok Sabha elections are around the corner and many parties have succeeded in getting Bollywood celebs. Political parties including Aam Admi Party (AAP), Bharatiya Janata Party (BJP) and Congress have given their individual party tickets to Bollywood celebs and have already grabbed the attention of Voters. These Bollywood Celebs have came on road personally to meet the voters or if I may say their fans and luring them all.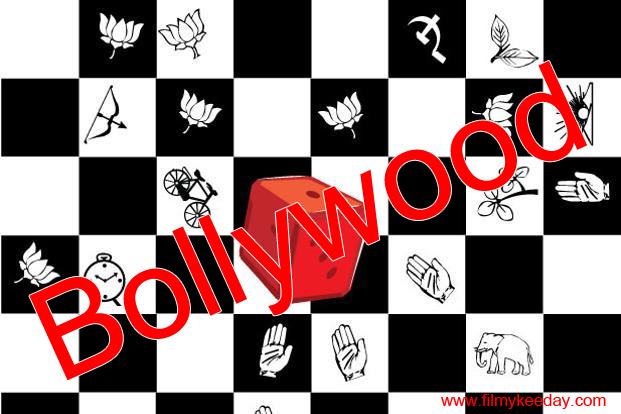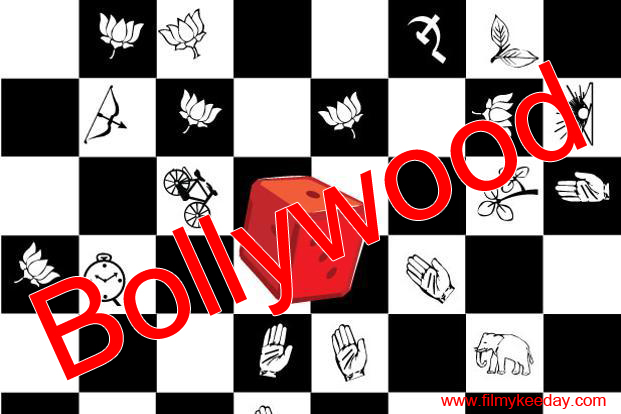 Here is the list of Bollywood Celebs who have dared to enter Politics.
KirronKher
Chandigarh's very own dimpled woman Kirron Kher, wife of Anupam Kher has set her feet in Politics. She is well known and a famous actress of Bollywood. Kirron Kher has chosen to enter Politics with the ticket from BJP, and but of course she is in Chandigarh to lure her fans. After all she has a great connection with Chandigarh.
Gul Panag
Former Miss India, Gul Panag who is also a very famous Bollywood actress, model hails from Punjab. AAP has succeeded to get Gul to fight against Kirron Kher from Chandigarh for the Lok Sabha seat. The two dimpled beauties are in front of each other for Lok Sabha seat from Chandigarh.
Manoj Tiwari
Manoj Tiwari is a very famous and well known Bhojpuri singer, actor, television presenter and music director from Bihar. Manoj Tiwari is a well-known name in Bihar as well as Indian Cinema. In 2009, Tiwari contested for the national elections with the name of Samajwadi Party (SP). This year, BJP has given ticket to Manoj Tiwari for theLok Sabha elections for North-east Delhi seat.
Nagma
Nagma is a renowned name in Bollywood as well in South film Industry. She started her career with the movie Baaghi, opposite Salman Khan. Congress has pulled in Nagma for Lok Sabha elections from Meerut. Nagma has been active in Politics since 2003; let's see what 2014 elections have for her.
Ravi Kishan Shukla
Ravi Kishan is a renowned name of Bollywood as well as Bhojpuri Cinema. He has been active on small screen shows as well. Very interestingly, he is also known as Amitabh Bachchan of Bhojpuri cinema. So the Amitabh Bachchan of Bhojpuri Cinema has been dragged into Politics by Congress for Lok Sabha Elections from Jaunpur constituency (Uttar Pradesh).
Raj Babbar
Raj Babbar has been active in Politics and is already a Congress MP from Firozabad (UP). This year, Raj Babbar has been given ticket from Ghaziabad, UP. Babbar has already defeated Dimple Yadav, wife of Akhilesh Yadav and daughter-in-law of Mulayam Singh Yadav.Seema Raj Babbar has quite a fan following.
Vinod Khanna
Vinod Khanna is a Bollywood actor and a film producer. Vinod Khanna entered politics in 1997 after joining hands with BJP and won Lok Sabha election in 1998 from Gurdaspur. Still with BJP, Vinod Khanna will be fighting for the seat of Gurdaspur in this Lok Sabha elections.
Shatrughan Sinha
Shatrughan Sinha is a famous yesteryears actor of Bollywood, father of Sonakshi Sinha. Shatrughan Sinha hails from Patna Bihar. Shatrughan Sinha has been active in Politics from a long time, he has bennmember of Rajya Sabha twice. He has been the Union Cabinet Minister of Health and Family Welfare from 2003 to 2004. Being from Patna itself, Sinha will be fighting with a BJP seat from Patna Sahib for this Lok Sabha elections.
Moon Moon Sen
Famous yesteryear's actress Moon Moon Sen has been dragged into Politics by Trinamool Congress (TMC) for Lok Sabha seat from Bankura.
BappiLahiri
BappiLahiri is famous for two things, his music and his love for Gold. A famous music director and singer who is well known for his Disco songs of 80s and 90s. BJP has succeeded to drag Lahiri to fight for the seat of Sreerampore constituency in Hooghly district of Kolkata.
PareshRawal
He One of the most versatile actor. He is very famous for his comedy and negative roles in Bollywood movies. BJP has been able to give him the ticket for Loksabha elections from east Ahmedabad constituency in Gujarat.
Babul Suprio
Babul Suprio is an amazing singer and not so amazing actor of Bollywood Industry. BJP has joined with the singer for the ticket from Asansol in West Bangal.
Joy Banerjee
Joy Banerjee is a famous actor who has been part of Bengali and Hindi movies. Joy Banerjee has been given ticket from New Delhi by Trinamool Congress.
HemaMalini
HemaMalini, basanti of Sholay and popularly known as 'Dreamgirl of Bollywood'. Hema Malini is an actress, director, producer and a classical dancer. HemaMalini joined politics in 2004 after joining hands with BJP and is actively involved as a member in the party till now. HemaMalini is contesting from Mathura for this Lok Sabha elections.
RakhiSawant
Controversial Item girl, RakhiSawant has came in to Politics holding hands of BJP, adding a little more glamour to the party. She is contesting for elections as an independent candidate from Mumbai North-West constituency. Although Rakhi was offered a ticket from Srirampur, West Bengal but, when it is RakhiSawant how can things go peacefully. She rejected the offer saying she doesn't know the local language of the place and would stand from Mumbai only.
Mahesh Manjrekar
Mahesh Majrekar,well known actor has joined hands with MNS (Maharashtra NavnirmanSena) and is contesting for the Lok Sabha elections from Mumbai North-West.
Kamal Rashid Khan
Kamal Rashid Khan also known as KRK has joined hands with Sanajwadi Party (SP). KRK has tried his hands in Bollywood Industry as an actor.KRK an actor and movie critic who loves being in to controversies, he is be trying his luck in elections this time.
Share your Views about 2014 Elections!
Narendra Modi, Rahul Gandhi or Arvind Kejriwal ?