Music is the heart and soul of every movie that's produced in the Indian cinematic universe.
Irrespective of the movie genre, music or soundtrack has always been the most important aspect of a movie in India.
Hence, after the actors and filmmakers, it is the music directors or composers, who earn recognition, fame, and respect for decades in the industry.
One such music composer is A.R. Rahman.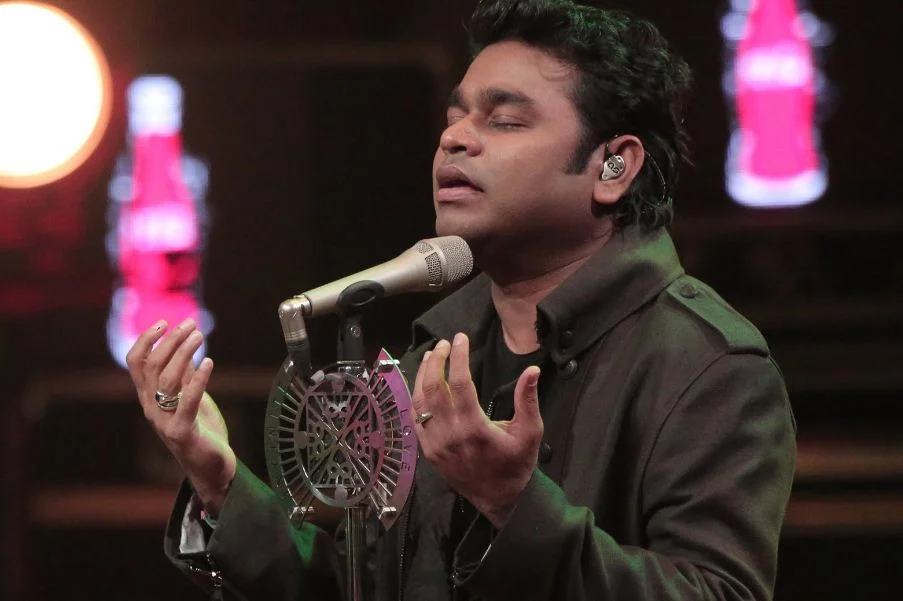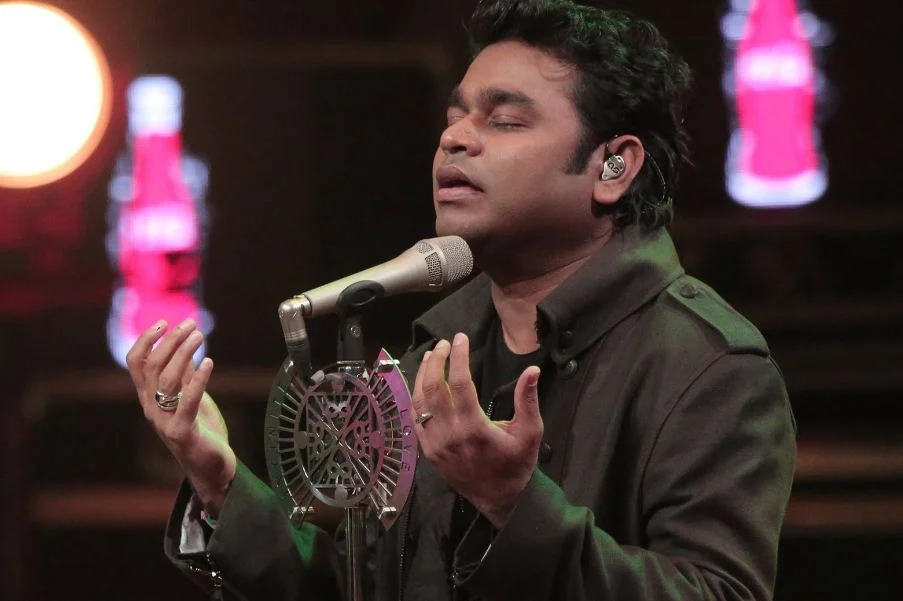 Although there have been a lot of great music directors before and after him, A.R. Rahman has always made his presence felt in the industry with amazing and spectacular music and Today we are going to share List of all Hit Songs of AR Rahman in Hindi, Tamil, and Other Languages.
Today, he is considered as one of the top musicians in the country and is often given recognition and status at par with the Indian music legend R.D. Burman.
While R.D. Burman was all about classic and retro theme of music, A.R. Rahman was all about the fusion of Indian classical music with electronic music, world music, and traditional orchestral arrangements.
His class can be estimated by the fact that he has won 2 Academy Awards, 2 Grammy Awards, a BAFTA Award, a Golden Globe Award, 4 National Film Awards, 15 Filmfare Awards, and 13 Filmfare Awards South.
Rahman began his career by composing the film score of 1992 romantic thriller Roja. Since his debut, he has never looked back and has been constantly working as one of the leading music composers in the Indian film industry, International Cinema, and theatrical shows. Being active in the industry for more than two decades, A.R. Rahman is also one of the world's all-time best-selling recording artists.
A.R. Rahman made his mark felt in both Bollywood films as well as South Indian films within India, whereas he also created some magnificent music for international cinema.
He stood out among the other leading composers in the industry as he redefined the Indian contemporary film music with some amazing fusions with international music and electronic instruments earning fame and recognition for Indian music worldwide.
This Indian Music Maestro is also credited as the first Indian music composer to win an Oscar, a Golden Globe, and a BAFTA Award gaining worldwide recognition. Today, we bring you some of the Best Songs composed by AR Rahman.
List of Best Hindi Songs of A.R. Rahman
| Song | Movie/Album |
| --- | --- |
| Tu Hi Re | Bombay |
| Rehna Tu | Delhi 6 |
| Nadaan Parindey | Rockstar |
| Jai Ho | Slumdog Millionaire |
| If I Rise | 127 Hours |
| Yeh Haseen Waadiyaan | Roja |
| Roja Janeman | Roja |
| Bharat Hum Ko Jaan Se Pyaara Hain | Roja |
| Mitwa | Lagaan |
| Ghanan Ghanan | Lagaan |
| Premika Ne Pyaar Se | Hum Se Hai Muqabla |
| Poo Pookkum | Minsara Kanavu |
| Ooh La La La | Minsara Kanavu |
| Phir Se Ud Chala | Rockstar |
| Tum Ho | Rockstar |
| Hawa Hawa | Rockstar |
| Urvasi Urvasi | Hum Se Hai Muqabla |
| Mukkabla | Kadhalan |
| Ennavale Adi Ennavale | Kadhalan |
| Chikku Bukku Raile | Gentleman |
| Ottagathai Kattiko | Gentleman |
| Rangeela Re | Rangeela |
| Tanha Tanha Yahaan Pe Jeena | Rangeela |
| Hai Rama | Rangeela |
| Chaiyya Chaiyya | Dil Se.. |
| Jiya Jale | Dil Se.. |
| Dil Se Re | Dil Se.. |
| E Ajnabi | Dil Se.. |
| Ramta Jogi | Taal |
| Ishq Bina | Taal |
| Nahin Saamne | Taal |
| O Humdum Soniyo Re | Saathiya |
| Saathiya | Saathiya |
| Aye Udi Udi Udi | Saathiya |
| Yun Hi Chala Chal | Swades |
| Ye Jo Desh Hai Tera | Swades |
| Barso Re | Guru |
| Tere Bina | Guru |
| Khwaja Mere Khwaja | Jodha Akbar |
| Azeem-o-Shaan Shahenshah | Jodha Akbar |
| Kahin Toh | Jaane Tu… Ya Jaane Na |
| Nazrein Milana Nazrein Churana | Jaane Tu… Ya Jaane Na |
| Masakali | Delhi 6 |
| Piya Milengai | Raanjhanaa |
| Tum Tak | Raanjhanaa |
| Raanjhanaa Hua Mai Tera | Raanjhanaa |
| Matargashti | Tamasha |
| Agar Tum Saath Ho | Tamasha |
| Hamma Hamma | Bombay |
| Poovukkul Olinthirukkum | Jeans |
| Maa Tujhe Salaam | Vande Mataram |
Over to you!
The list of best A.R. Rahman songs is compiled based on the quality as well as the uniqueness of their music. To date, I have never found a single A.R. Rahman song that didn't touch my soul and that made it quite difficult for me to create this list.
Also, the fact of the matter is that most of A.R. Rahman's best music compositions are used in multi-lingual films or official remakes of hit films in different languages.
So, based on your locality, some of you might find some of your favorite songs missing on our List of Best AR Rahman Songs. Well, we have selected the best version of every song variation in multiple languages rather than adding the same music multiple times.
So, do check every song on the list first and only then confirm if any of your favorite music compositions are missing or not. If you still can find any, then don't hesitate to mention them using the comments section below.