Bollywood has inspired everyone through the reel lives, but when it comes to the real life of the celebrities they have made sure that they become an inspiration for everyone. Yummy mummies of Bollywood have proved that a woman even after being serving motherhood can be active enough in her career. These Bollywood Moms have become Fit, are taking care of their children and are working as well.
Have a look at Top 10 Yummy Mummies of Bollywood. The Bollywood moms have inspired every woman enjoying motherhood.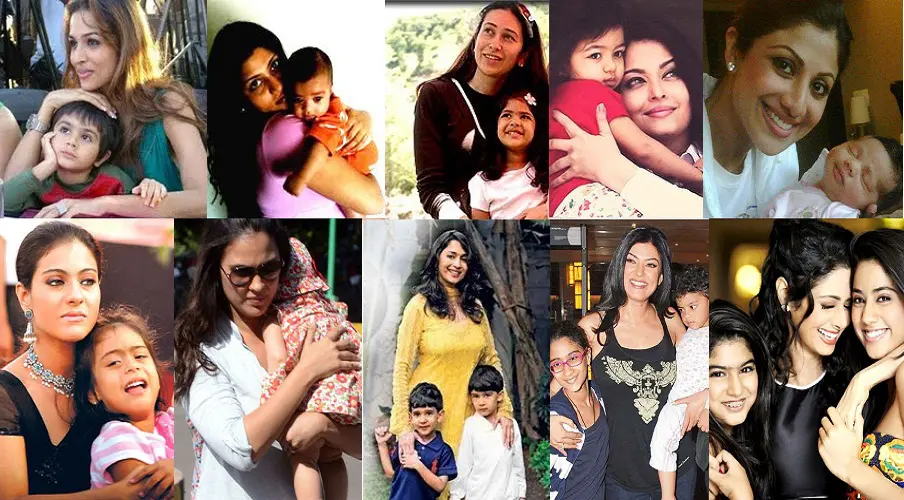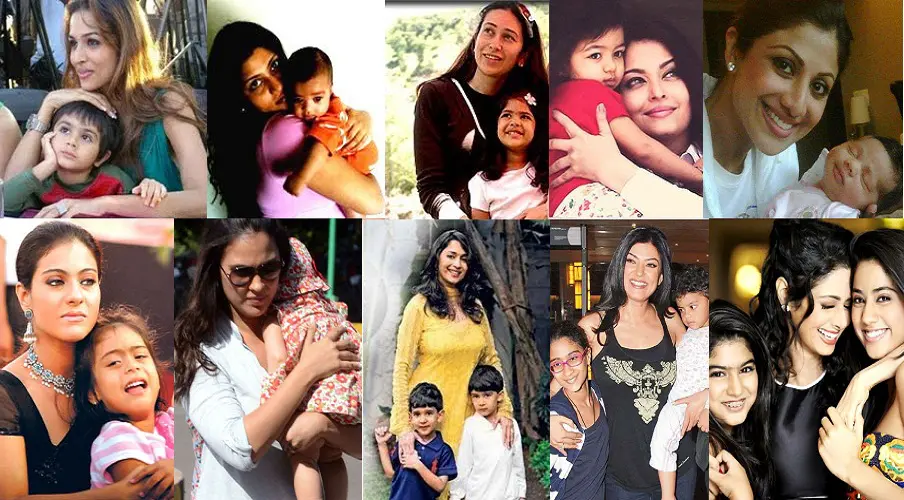 Aishwarya Rai Bachchan
Aishwarya Rai Bachchan has been criticized a lot for her weight. But the actress has taken the criticism in a positive spirit. She is taking care of her daughter, spending time with her. She has recently made a comeback through ads. She is certainly working on losing all post pregnancy weight. But this new mom knows her priorities.
Kajol
Kajol is a great mother, takes care of her children. She is not as active as earlier but she still manages to give amazing movies time to time. Being a mother of two Kajol has not only managed herself but her career and her kids as well.
Karishma Kapoor
Karishma Kapoor disappeared from movies but now after enjoying her motherhood she has come back to Bollywood. She has two kids, but she still has the perfect figure. She is a good mother and her kids are her priority, but her comeback in movies has proved that every mother can handle work with motherhood.
Konkona Sen
Yes! Konkona Sen is a proud mother of Haroon. She soon lost her post pregnancy weight and came back to movies with a bang. Oh! Yes she is a great mother just as great as an actress.
Lara Dutta
Lara Dutta became a mom in 2012 but her motherhood didn't stop her from acting. She shed all post pregnancy weight and came back to movies with a bang. But her acting doesn't come in between this mother and her daughter.
Madhuri Dixit Nene
When Madhuri got married, everyone thought Madhuri had gone from Bollywood forever. But she came back to Bollywood. She is a proud mother and a great actress.
Malaika Arora Khan
Malaika Arora Khan, the most sizzling mom of Bollywood. She even being a mother, sizzles all item songs. Remember 'Munni Badnaam Hui' from Dabangg!
Shilpa Shetty Kundra
Shilpa Shetty Kundra is one of the celeb who is usually seen with her son Viaan in public. Shilpa not only took care of her son as a great mother but has also taken her post pregnancy weight seriously. She came back in her shape and work very soon, but also has proved that her priority is her son.
Sridevi
Even when her daughters are all grown up, Sridevi proved it once again with 'English Vinglish' that mothers are no less. She has maintained herself so well and can still steal many hearts.
Sushmita Sen
Sushmita is a single mom, she adopted two daughters. She is working and she is giving all the motherly love to her daughters. The world knows her love for her daughters. It wasn't easy, Sushmita had to fight a legal battle to adopt kids.