Early mornings, early evenings and all the hustle-bustle in between: there really is no place to spend your growing years like a small town!
A place which always has a photographic place in mind's memories, a town where everyone knows almost everyone and stolen hugs or kisses in the park comes with that tingling risk of your neighbor/relative spotting you. Small towns are suitcases of memories that we open every once in a while to revisit where we grew up and in the process- spill out nostalgia and flavors that fulfill all our lost senses.
Following is a collection of movies that will hit the right chords as you sit home one laid back afternoon or after a busy day of work and lose yourself in that noisy gallis one more time!
Bareilly Ki Barfi (2017)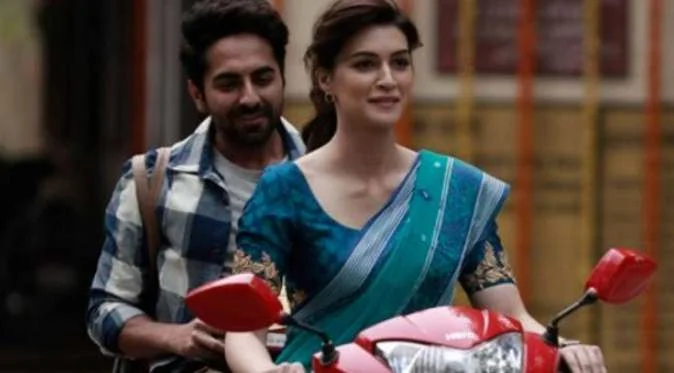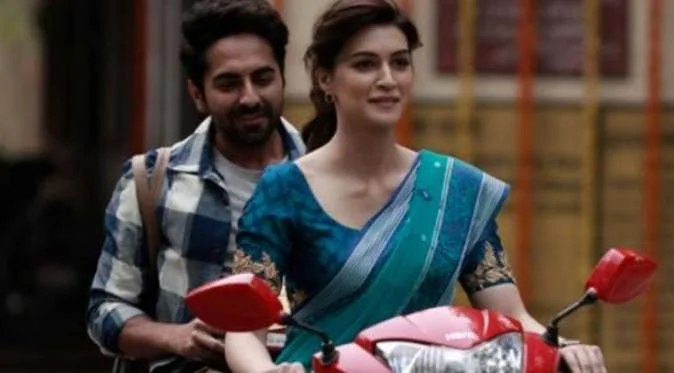 Available on Netflix
The very name of this movie pops up songs like NazmNazm in our minds and lingered on, in the minds of viewers for a long time. Combining modern-day thinking in young adults with the local flavors of small towns, this movie beautifully portrays the story of Bitti who identifies with the main character of a book by the same name as the movie.
She decides to find out who the author of the book is and what follows is a hilarious dramedy involving one real and another fake author of the book Bitti fell in love with.
The movie has varied flavors of a small town- the sweet shops situated at the corners of the road, a small local printing press, creating a ruckus in between the market on the road by stopping vehicles and many more. The movie is a testament to the fact that the best love stories in India are still found in places you would least expect them to…
Tanu Weds Manu (2011)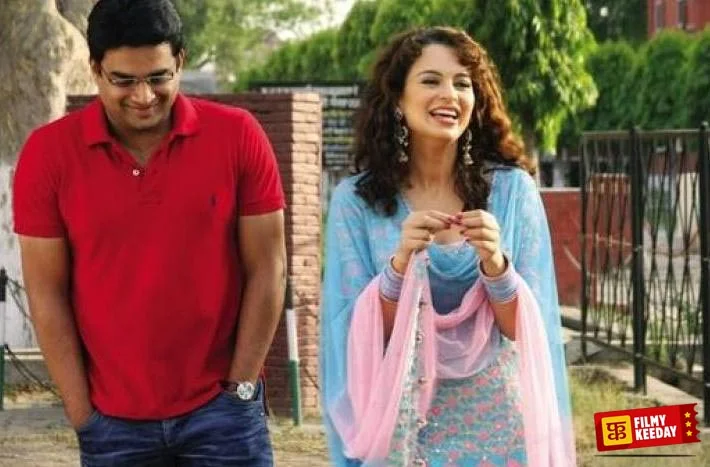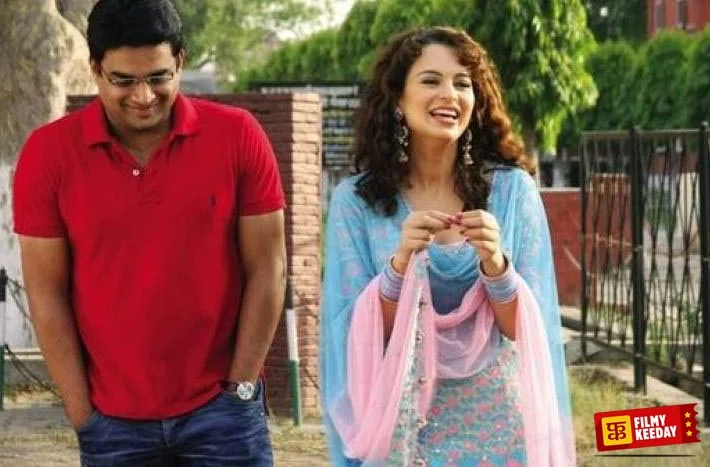 Available on Netflix
Stories from Kanpur never fail to amaze and tickle the funny bones of Indian viewers. This blockbuster starring Madhavan and KanganaRanaut in the lead gained immense popularity and was followed by a sequel in 2015.
The movie revolves around Manu (Madhavan) and Tanu (Kangana) wherein they take a full circle journey from an arranged marriage where Tanu asks Manu to reject her, to finally falling in love later. Based out of Kanpur majorly, the movie brings to us flavors of local goons, parental pressure and women having to lead judgment-free lives secretly. It both forces us to laugh and ponder upon current society at the same time.
Raanjhanaa (2013)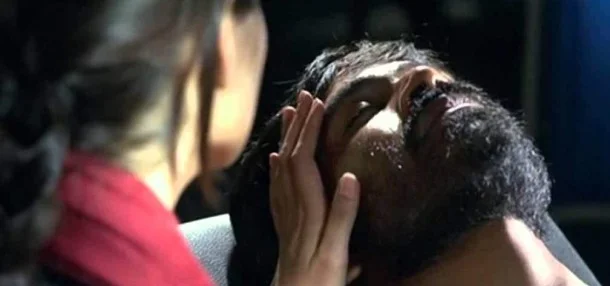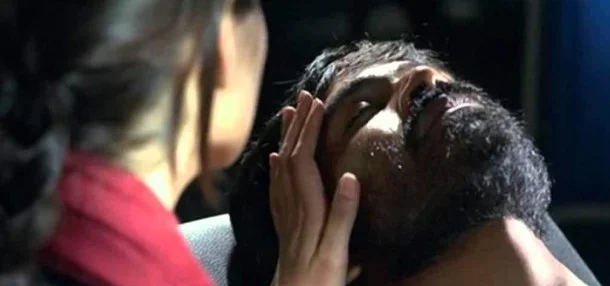 Available on Prime
Based on a unique love story in the holy city of Varanasi, the movie features Zoya (Sonam Kapoor) and Kundan (Dhanush) on a journey from love to revenge to letting go. Kundan is obsessively in love with Zoya who is a Muslim girl- a taboo relationship recipe in our country. Along with his sidekick, Murari (Mohammed Zeeshan Ayyub): Kundan tries a thousand ways to woo Zoya before she finally leaves the city only to be united later in a game of revenge, forgiveness, and heartbreak.
The scenes involving Kundan driving a scooter into the Ganga, young boys collecting donations for Hindu festivals and the one where Zoya's father sends her away for education are reminiscent and symbolic of how we think alike as a country. Raanjhanaa beautifully depicts love, anger, frustration burning in alleys of a small town and leaves us with questions differentiating the wrong and the right.
Masaan (2015)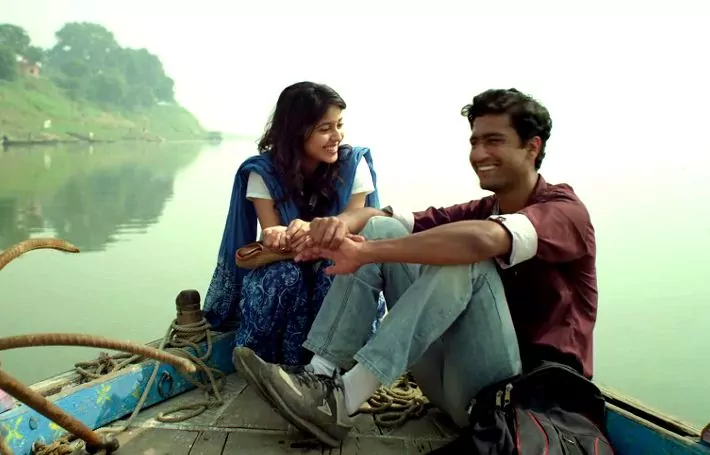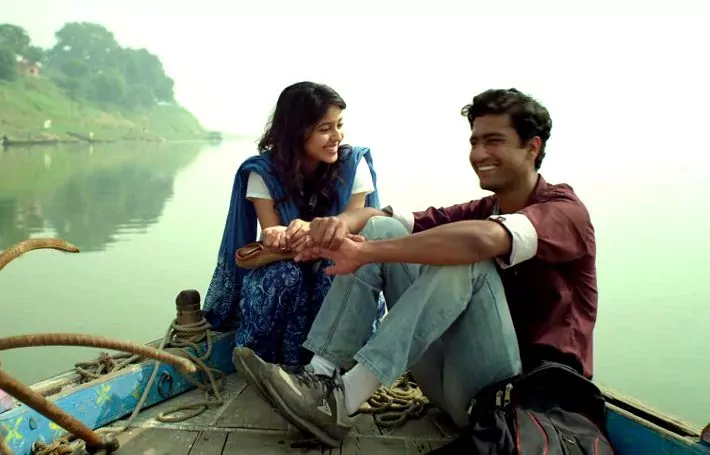 Available on Netflix
Shot in a small town setting with scenic shots of boat rides in Ganga and the cult song "tu kisi rail si guzarti hai…", Masaan announced the new wave of script oriented cinema in new-age Bollywood where small towns and their characters gave birth to stories common in society yet unheard of.
Masaan weaves together two stories: the first involving Devi (RichaChadda) caught in a pre-marital sex scandal, her father having to pay the police a hefty bribe to quieten the matter, the second involving Deepak (Vicky Kaushal) who mourns the death of his lover after she dies in a bus accident. Both characters go through difficult journeys before meeting on the banks of Ganga, as Devi is crying and Deepak offers her water, only to strike a conversation from there…to beyond.
Toilet Ek Prem Katha (2017)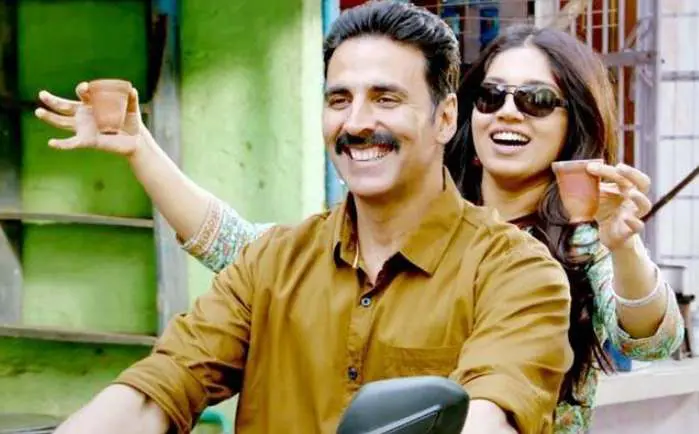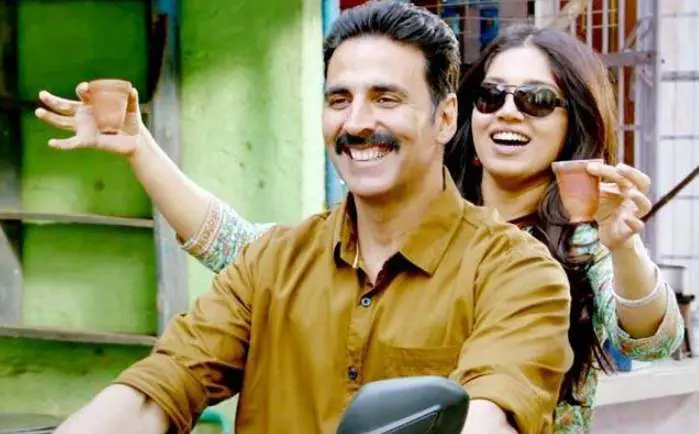 Available on Netflix
Largely made to propagate the Indian government's Swachh Bharat Mission encouraging people in smaller towns and rural areas to install toilets at home and leave behind the social practice of open defecation.
The hilarious drama-comedy stars Keshav (Akshay Kumar) as a young man who meets and falls in love with Jaya (Bhumi Pednekar) in a village near Gorakhpur. The village has all the quintessential themes Bollywood has depicted over years: buffalos grazing on fodder, panchayat to settle matters, narrow alleys housing old homes that are slowly developing into bigger pukka ghar.
Post getting married, Jaya realizes that Keshav's house like most others in the village does not have a toilet and decides to leave her in-laws house to return to her father's place.
What follows is a hilarious eye-opening battle that Keshav fights against his father, the punditji (Sudhir Pandey), the entire village and eventually, the state government before he finally wins it installs a toilet at his house, gets back his wife and in the process inspires other villagers to avoid open defecation.
Also Read: Bollywood Movies on Common Man of India
Sui Dhaaga (2018)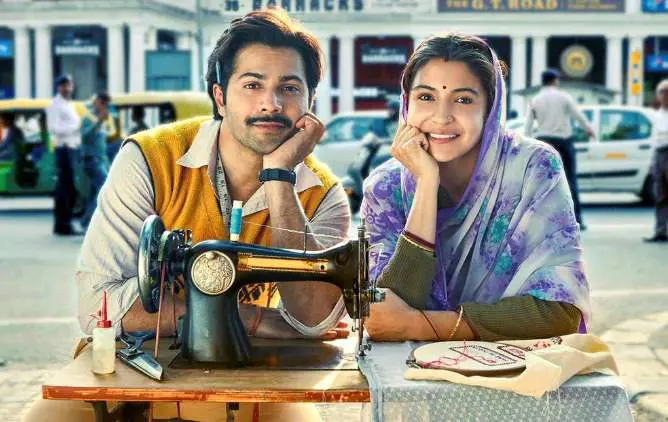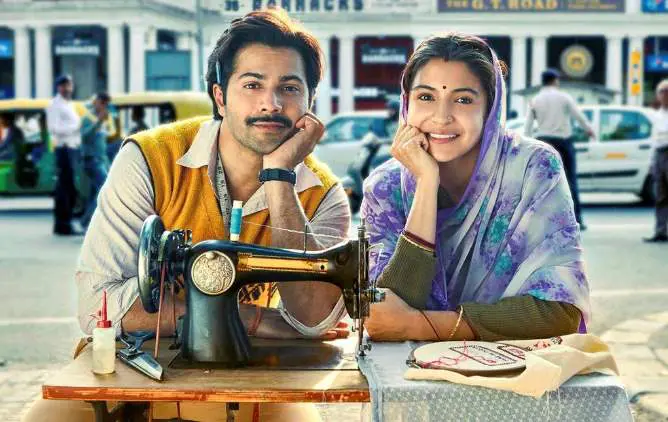 Available on Prime
Embroidering beautifully all the essential elements of small-town life, this movie encourages you to lead a life of self-sustainment in a world where everyone chases employment.
Mauji (Varun Dhawan) and Mamta (Anushka Sharma) are a young and poor couple fighting to cover j bills in a small Indian town. Luck's tides change when they decide to open a tailoring shop in the main market area of their town. From sewing hospital gowns do end up enrolling in a designer fashion fund competition, their journey is one you cannot help cry and smile through!
Sui Dhaaga has both the bright and dark sides from the lives of people earning meager money every day and strives to strike hope in every viewer's mind instilling again that nothing is impossible when you dream big enough.
Shubh Mangal Saavdhan (2017)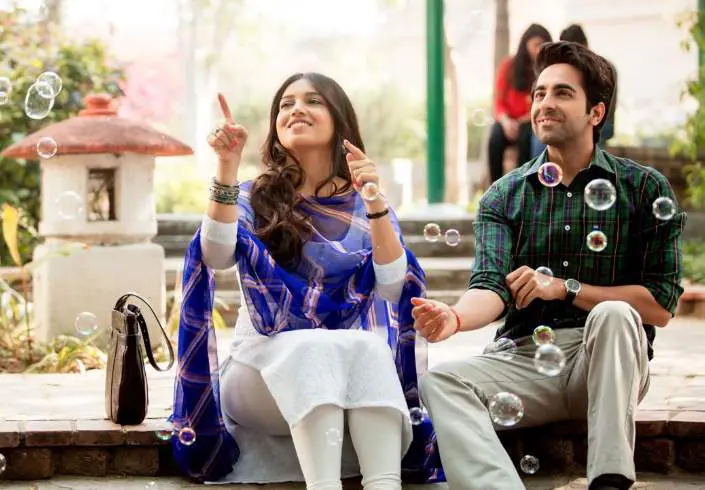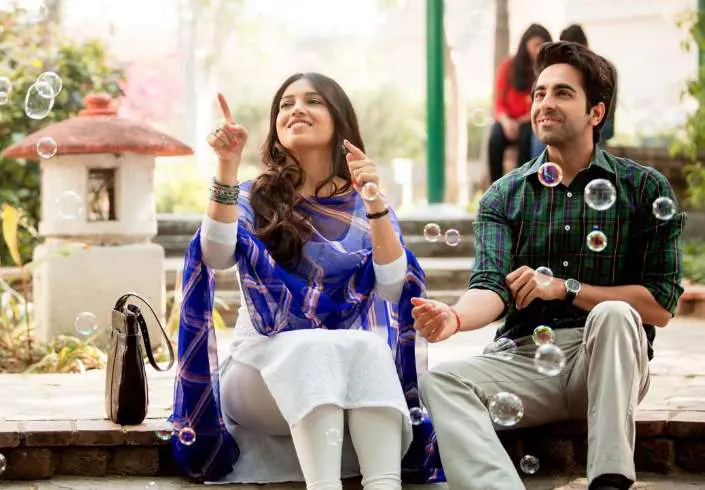 Available on Prime
A laughter riot spanning across Northern India with a large chunk of the shoot in Haridwar, this movie confronts viewers towards the age-old yet taboo topic of erectile dysfunction.
Mudit (AyushmannKhurrana) falls in love and decides to get married to Sugandha (Bhumi Pednekar) but cancels near the date after he realizes he cannot get his little friend to perform in intimate moments. Pressured by Sugandha and the family on both sides- Mudit is shown in this tale of two cities, fighting his emotional and physical problems single-handedly before he decides that love and sex life are but different from each other.
The city of Haridwar in this movie almost acts out as a supporting character aiding others to play out their parts in Mudit's painful journey.
Ankhon Dekhi (2014)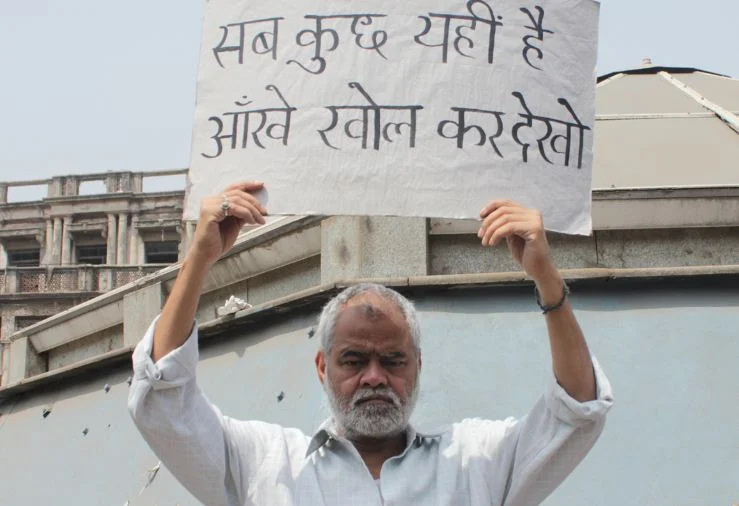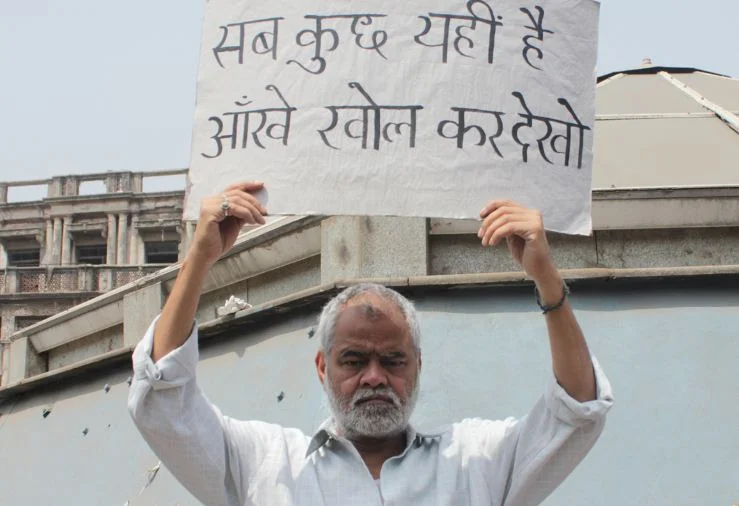 Available on Prime
Set and shot in Old Delhi which in itself oozes out small-town flavors like kirana dukaans, chaurahas selling piping hot jalebis, cows occupying streets and the general bustle of busy lives: AnkhonDekhi stars Rajesh (Sanjay Mishra) who lives there with his family. During the course of his nonexciting life, with the help of a dream he sees, Rajesh realizes that only what he witnesses through his own eyes is the truth and all else around him is a façade.
He sets out to act on this path giving his daughter's boyfriend a second chance, refuses to book tickets to Amsterdam since he has never seen the city and even believes in the genuineness of a loan shark he comes in contact with.
The movie talks to us about following your heart like a bird soaring in the sky in today's times of widespread fake news, forwards and hearsay.
Dum Laga Ke Haisha (2015)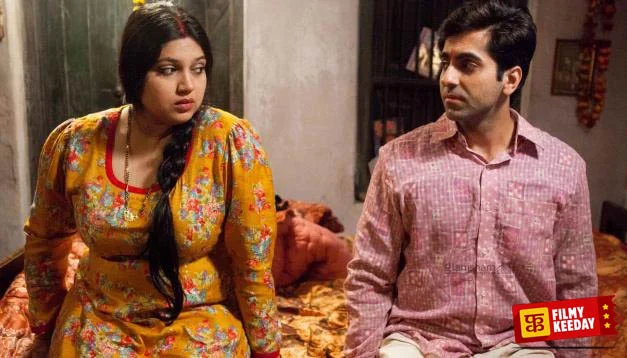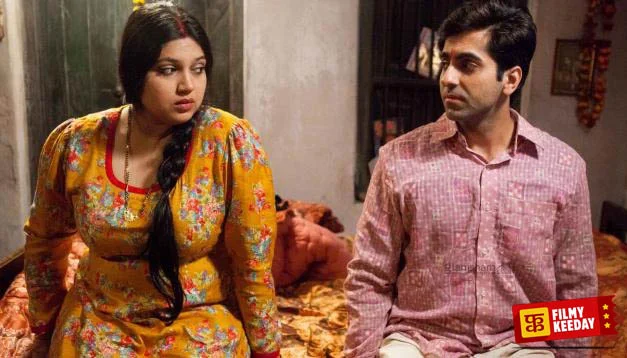 Available on Prime
Loaded with retro-styled Kumar Sanu songs and other maestros like Papon and Kailash Kher: there were a lot of reasons to not miss this unconventional romantic comedy.
In the movie, Prem (AyushmannKhurrana) is the owner of a small cassette shop in Haridwar whose parents get him married in a typical arranged marriage with Sandhya (Bhumi Pednekar), an overweight girl. Their marriage soon runs its course since Prem is not attracted to his wife even after her repeated tries to make the marriage work.
Things go further downhill when she leaves Prem's house, his friends abandon him and a competitor crops up in the same area as his cassette shop is situated. After a round of divorce hearing, they work at their marriage again and take part in an unusual couple race towards the end of the movie to gain each other back.
Road to Sangam (2009)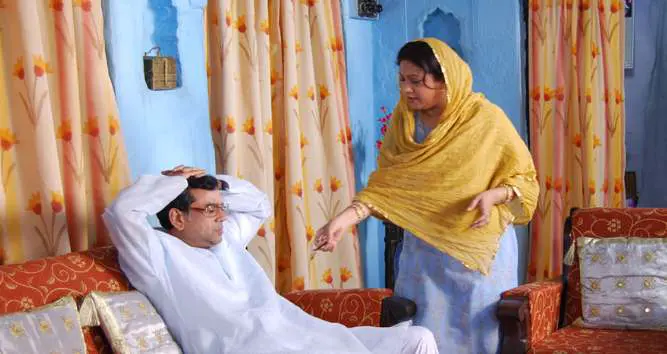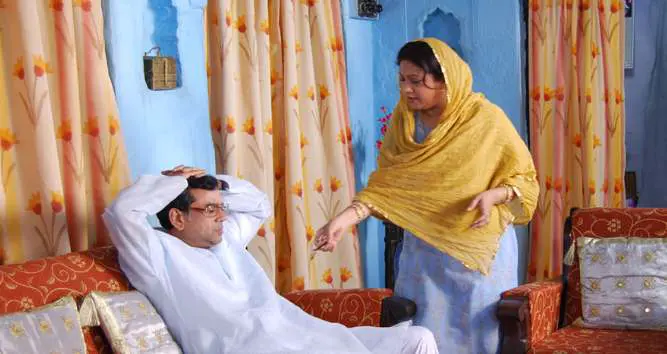 Available on Netflix and Prime
Also Check: Lesser Known Brilliant Hindi Films on Amazon Prime
With its unique storyline and the setting of Allahabad, Road to Sangam created quite an uproar post its launch and is touted as a hidden gem by many viewers.
The movie depicts Hashmat (Paresh Rawal), a Muslim mechanic given the responsibility of repairing an old Ford car that will be used to carry one of the twenty parts of Mahatma Gandhi's ashes to the Sangam (meeting of holy rivers). Soon follows communal tension in the city and Hashmat is caught between religion and responsibility to deliver the repaired car.
Hashmat decides to not go ahead with the work only to find the historical significance of Gandhi in the freedom struggle after which he resists insults and abuse from his community only to complete his work in the end. The movie shows grey shades of the city from a variety of angles, be it the small mohallas where people usually reside, the court and its surroundings and beautiful shots of boats on the holy river.
Also check: Latest Updated List of Hindi Movies and TV Shows on Amazon Prime
Also check: Latest Updated List of Hindi Movies and TV Shows on Netflix