Samrat & Co. is a detective thriller movie made under the banner of Rajshri Productions. Rajeev Khandelwal is playing the main lead in the thriller film. The movie revolves around an interesting case of a Garden that has got ruined, and the actress want the detective, Rajeev Khandelwal to find out the real reason. Seems weird, but only time can tell if this weird plot can give us all thrills and chills or not. it looks like Indian version of Sherlock Holmes if this movie get success at box office. Box office Collections of Samrat & Co. will decide the future of this Film.

Samrat & Co. 2014 Full Cast and Crew
Director: Kaushik Ghatak
Produced By: Kavita K. Barjatya
Rajshri Productions
Written By: Kaushik Ghatak
Manish Shrivastav
Music By: Ankit Tiwari
Mithoon
Star Cast: Rajeev Khandelwal as Samrat Tilakdhari
Madalsa Sharma as Dimpy Singh
Gopal Datt as Chakradhar Pandey
Girish Karnad as Mahendra Pratap Singh
Priyanshu Chatterjee as Sanjay Singh
Sujata Sanghmitra as Sunita Singh
Shreya Narayan as Divya Singh
Indraneil Sengupta as Vijay Singh
Barkha Bisht as Revati Singh
Ravi Jhankal as Puran kaka
Puja Gupta as Shanti
Navin Prabhakar as Hari
Rajniesh Duggall as Deepak Khurana
Bhaumik Sampat as Inspector Khalid
Pradeep Welankar as DGP Arjun
Smita Jaykar as Narayani Dave
Deepak Shroff as Kishor Dave
Ramgopal Bajaj as Satyadev baba
Anurag Jha as Ghanshyam
Ajay Bhandari as Anuj
Gufi Paintal as Dinesh Das(DD)
Kabir Chopra as Vikramjeet
Genre: Detective, Thriller
Release Date: 25 April 2014
Samrat & Co. 2014 Synopsis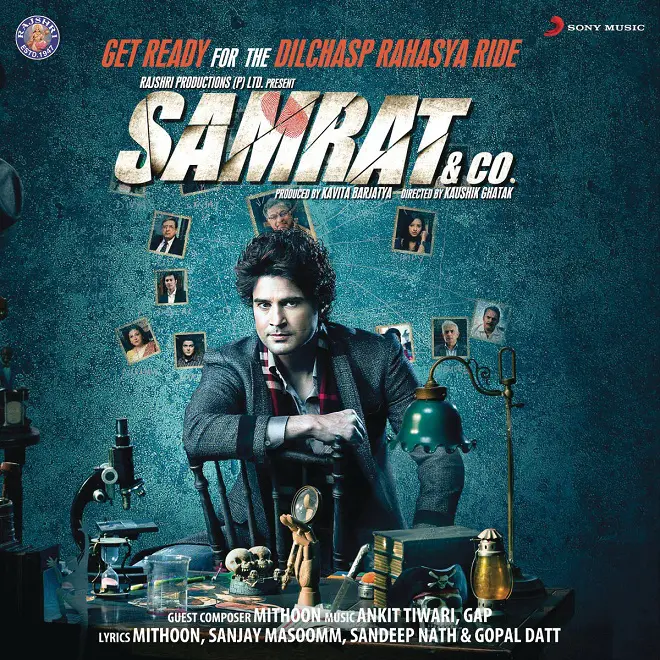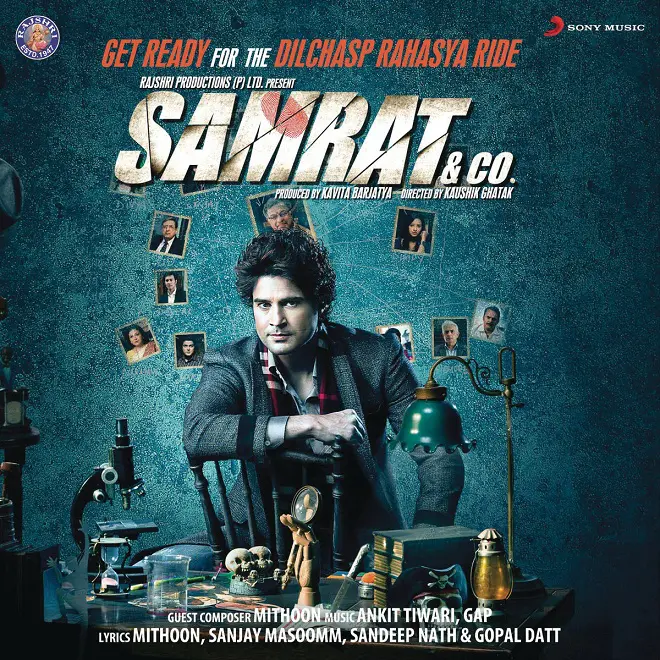 Being a detective and thriller film, it needed a strong plot. The plot of the movie is very unusual and new. A rich girl comes to the detective with a case of her Garden that got ruined. Not just the Garden, but the girl's father, is also dealing with health issues that started with the issues of Garden. The family has also seen some strange happenings like the death of their favorite horse.
The mysterious events of, Garden ruined, death of the horse and deteriorating health of the father points something fishy is going on. Detective Rajeev Khandelwal is set to find and solve the case. Will he solve the case and win hearts of the audiences with this film? Stay connected with us for the review of the movie.
Samrat & Co. 2014 Music Review
The duo, Ankit Tiwari and Mithoon of Aashiqui 2 fame have given music to the film, Samrat & Co. Unlike previous Rajshri movies, Samrat & Co. is very different from every angle. This is a thriller movie and not a music one, but still the music plays an important part.
Ankit Tiwari and Mithoon have done a great job with the music of the film. Do not expect any over the top romantic song from the album of the film. As a thriller movie, the music of the album is apt for the theme, giving more life to the movie.
Samrat & Co. 2014 Tracklist
Samrat And Co. Title Song
Sawalon Mein
O Humnavaa
Shukar Tera
Tequila Vakila
 Samrat & Co. 2014 Trailer
Samrat & Co. 2014 Dialogues
Samrat & Co. 2014 Dialogue Promo 1
Samrat & Co. 2014 Dialogue Promo 2
Samrat & Co. 2014 Review
Coming Soon……
Samrat & Co. 2014 Full Box Office Report
Coming Soon……