When I sat down watching Kaushiki web series, I somehow expected to be venturing into something on the lines of every other god-damned web series that everybody seems to be making these days. The thing we call 'chalta fashion' or 'behti Ganga me haath dhona', but to my utter surprise, my first interaction with this Hindi thriller web series was not what I expected in a thousand years.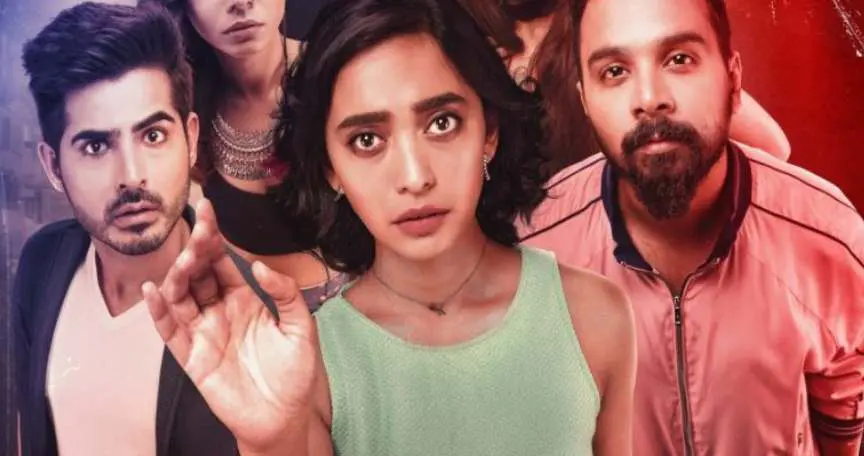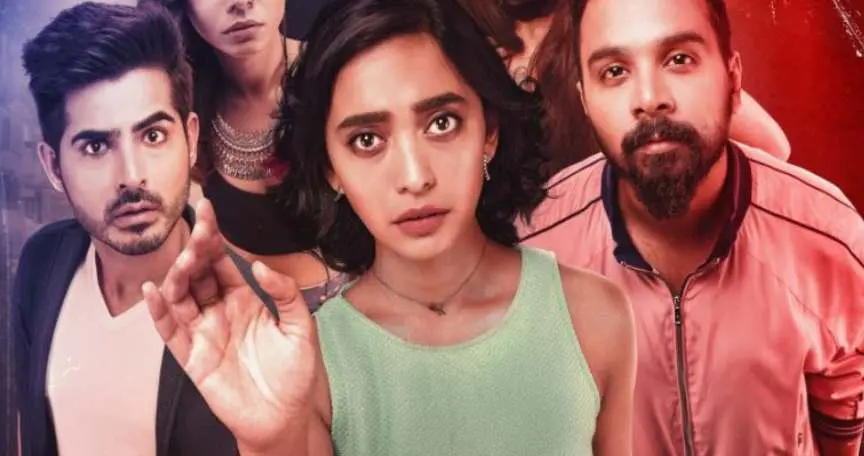 I was pushed into the Kaushiki world with some jarring and hazy shots from what seemed like a party in a pub or somewhere else and there it had my attention right from the beginning. Blame the sultry voiceover, the impeccable editing or some really good cinematography, I was literally shocked to see a brilliant opening to the series.
As the title sequence flies on to the screen, I am already hooked and now the series had a job to keep me entertained. But more than entertainment, I wanted to see something never seen before on Indian screens as like I said, everybody seems to be making a web show these days.
So we are introduced to a bunch of uber cool millenials and the word 'cool' oozes out of everything they did, from their hand gestures to the texts they typed on the phone. Cliches alert, I thought and then I became settled in my cushiony chair as the episodes flowed like a free flowing river on my screen and before long, I had finished watching the series in one go.
Now, I wondered what about it was so unique that grabbed my attention and gave wings to the time as it flew by. I do not want to ruin the experience by mentioning the spoilers here and there, but then again, what are you doing with your life if you haven't already watched this short, crisp and faster-than-Usain Bolt web-series.
First, above all, let me talk about the thing that the series suffers with throughout its runtime. Its clear obsession with instilling twists and turns at every other nook and corner. I get that to some extent. But when you are forced to describe a work of fiction as a 'better made Race film', you need to rethink about your abilities to shower compliments. But in all honesty and however great I thought the story was, I was tired of all the incessant turns and twists after a little while. But then again, my cinematic sensibilities are a tad different. I like some sort of stability in my stories. I'm like, 'what the hurry is all about? Let me feel the scene, director saab'.
And that was a huge disappointment for me when I watched Kaushiki. It is restless, breathless and always onto something crazy. Who knows the writer Shantanu Shrivastava, whether intentionally or unintentionally, resembled the plot to his characters by making them sleek and super fast thinking, or whether I'm reading too much into it. But then again, to the makers credit, the series does not make as many mistakes as the characters did.
But in any case, I must say, the fans of Borne, Transporter series are in for a treat. But then don't come and complain about not being able to wrap your head around certain things. Because it is fast af.
Perhaps, I liked the way the director Suparn Verma has weaved the narrative around an ensemble, most of which seems to be working too hard to be relevant. They are good, if not great. Most of them are lesser known faces but somehow, they work in being a part of the whole. Namit Das and Sayani Gupta (who plays Kaushiki, the titular character) from kaushiki cast manages to impress me throughout and kept me entertained through all kinds of chaos I was a witness to on-screen.
Rannvijay Singh, perhaps the best known face, makes his grand entry as a robust and highly intelligent policeman named Sumer. His entry infuses a new life into the already 'too full of life narrative' of the series.
On the top of it all, there are these characters that do not accept any stereotypes that Hindi films are generally associated with. In the world of Kaushiki, there are no good or bad people. There are just people, the products of their surroundings. There is blatant cheating, seduction, double crossing and what not. Everything keeps you at the edge. But this is also one crucial thing about the series that makes you think of the world in a certain way. And makes you think, why can't our Hindi film characters be this real?
By the end of it all, you are further treated with a satisfying, or rather fitting climax. The series begins on a high note and ends on a higher note.
Lets now mention the unsung heroes of Kaushiki, the technical team. Well, to put it mildly, it can easily be hailed as one of the most stylish, well edited and well cinematographed work of fiction in the country of the last few years. The camera flows free and gives you a dizzy experience whenever it desires. And at times, you also feel like its peeping into your soul. It's glorious and arguably the best aspect about the series.
And the editing and the colour grading perfectly complements it all. The music and the sound design is also top notch. The technical aspects of the series deserve as much applause as the writer/director, if not more.
Finally, let me end the write-up by saying that seldom do we come across hindi thriller shows with this much potential to keep the audience in the corner of their seats throughout its runtime. Don't miss it. Its a solid 8/10 from my side. You can watch Kaushki All episodes from below.