Gulaab Gang is a movie about women and their hidden strength. The movie is inspired from the real all women Gulabi Gang of India. The movie showcases how when some docile women come forward to fight for their right and justice, they can create a much needed revolution. This gang of women mostly dressed in pink (Gulabi) fight for abused women, injustice against women and also fight against crooked politicians.
The real Gulabi Gang was formed by Sampat Lal Devi in 2006 in Uttar Pradesh India. Sampat Lal Devi, Founder of Gulabi Gang has also been part of the reality show, Bigg Boss. However, the movie is not officially based on the real Gulab Gang, but it is definitely inspired by the same but is a pure fiction.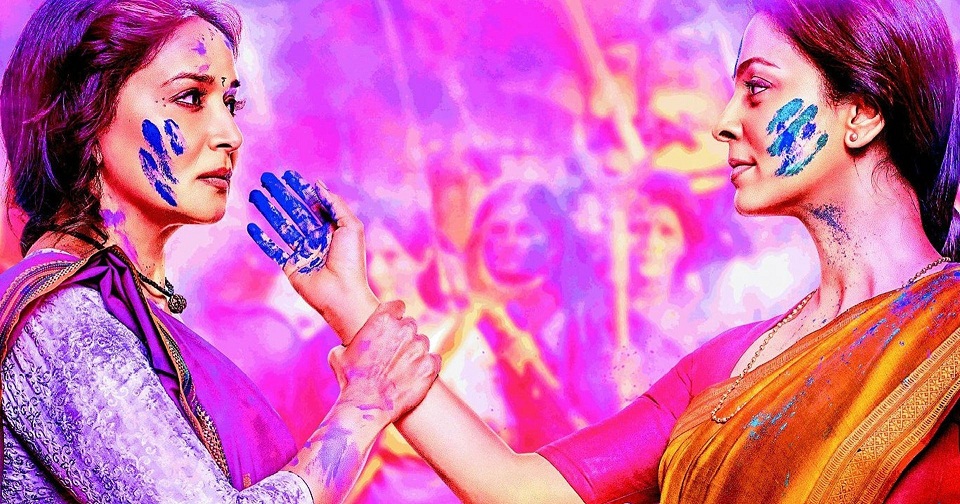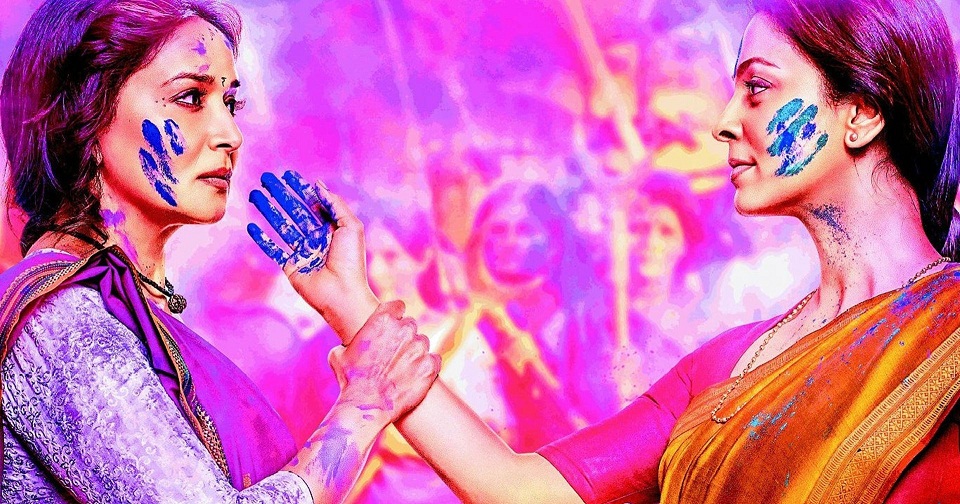 Gulaab Gang Full Cast and Crew
Director: Soumik Sen
Produced By: Anubhav Sinha, Alumbra Entertainment, Abhinay Deo
Written By: Soumik Sen, Anubhay Sinha
Music By: Soumik Sen
Lyricist: Neha Saraf
Star Cast: Madhuri Dixit as Rajjo
Juhi Chawla as Sumitra Devi
Tannishtha Chatterjee
Divya Jagdale
Priyanka Bose as Sandhya
Lata S. Singh as Tara
Vinitha Menon as Vinita
Rani Patel as Khushboo
Tanvi Rao
Genre: Action, Drama
Release Date: 7 March 2014
Gulaab Gang Movie Synopsis
The movie is about an all women gang always dressed in Gulaabi gang (Pink Color Dress). The movie stars some really talented Bollywood actors like Madhuri Dixit, Juhi Chawla and others in main lead. The movie is just not a story but a revolution that is needed in India where women are taken just as home maker or s*x object. If you respect women, then you must celebrate women power with this movie.
Gulaab Gang Music Review
Coming soon…..
Gulaab Gang Tracklist
Gulabi Gang
Dheemi Dheemi
Sharam Laaj
Ankhiyaan
Rang Se Hui
Rangi Saari Gulabi
Teri Jai Ho
Gulaab Gang Movie Dialogues Lyrics
Coming Soon…..
Gulaab Gang Movie Trailer
Gulaab Gang Movie Review
Coming Soon……
Gulaab Gang Movie Full Box Office Report
Coming Soon……