King of Romance, Badshah of Bollywood, or King Khan, no what matter what title you give him, Shah Rukh Khan has established an iconic figure for himself in the industry since past 3 decades. Coming onto the scene at a time when star kids like Aamir Khan, Salman Khan, Sunny Deol, and Sanjay Dutt were establishing themselves, Shah Rukh Khan cemented his place without any filmy background and eventually rose to the top earning accolades and awards from all over the world.
Amidst stars like Aamir Khan, Anil Kapoor, and many others, Shah Rukh Khan also claimed the No.1 superstar title of Bollywood from its predecessor Amitabh Bachchan. Although the title was challenged by a newcomer in Hrithik Roshan, the versatility of Aamir Khan, or the record breaking fan following of Salman Khan, King Khan remains one of the biggest superstars in Bollywood.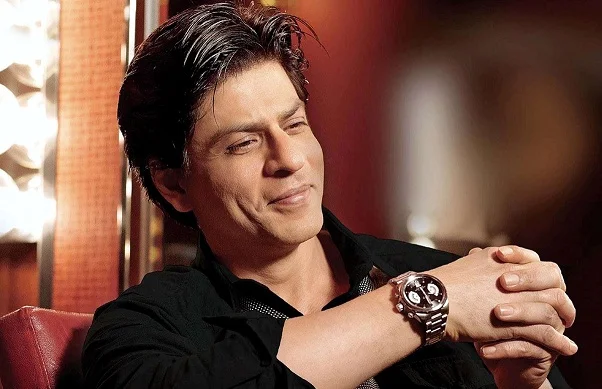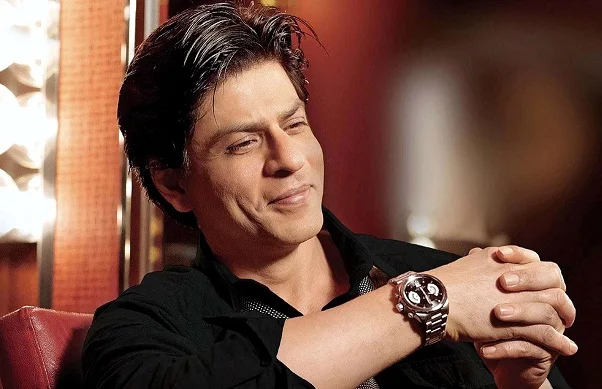 Today on 2nd November 2016, Shah Rukh Khan will be 51 years old and his fan following and stardom has only grown and reached an all new high this year.
Also Read : All time Hit Dialogues of Shahrukh Khan
Interesting Facts About Shah Rukh Khan
Being one of the most popular icons in India, there would be hardly anything that you didn't know about your favorite Bollywood star. However, I believe you will be amazed to find some new facts about King Khan on his 51st birthday.
So, here we go…
It's a no-brainer that Shah Rukh Khan started his showbiz career as a Television actor and we all know that he became a star on TV with hit series like Fauji and Circus. However, his first stint at Television was supposed to be Lekh Tandon's Dil Dariya, which got delayed and he made his debut with the series Fauji in 1989.
Shah Rukh Khan is undoubtedly one of the richest celebrities in the world today with a net worth more than 600 million USD but did you know that his first salary was approximately 1 USD that he earned at a Pankaj Udhas concert in Delhi in the 80s. He used that money to see Taj Mahal in Agra.
Shah Rukh Khan also ran a restaurant in Darya Ganj in Delhi for a while during his struggling days.
Quite similar to his TV career, SRK's debut film was supposed to be Dil Aashna Hai or Ahamaq but both delayed and the 1992 musical romantic action film Deewana introduced us to this newcomer in Bollywood, who was destined to rule Bollywood one day.
Getting good success on Television, Shah Rukh Khan rejected a couple of movies initially offered by Hema Malini and Harry Baweja while doing serials like Fauji and Circus in Delhi. Well, we are glad that he changed his mind, later on, else we would have never known about this gem of a star ever.
Many of us know that his father died when he was just 15 years old, but only a few would be aware of the fact that it was only through his father Shah Rukh Khan got to know about theater artists and developed an interest in acting. Besides being one of the youngest freedom fighters of India, Shah Rukh Khan's father tried a lot of different businesses and failed miserably. One of these businesses happened to be running a tea stall and then a mess at the National School of Drama in Delhi. Here's how our beloved King of Romance met different theater artists.
Both his parents died before he could be successful in his life. This is the only regret of his life that none of his parents could live his success, but their deaths at an early age also became the biggest motivators in his life towards his work ethics and pushed him harder to gain success after success.
Well, he is a big star of Bollywood, but only a few know that he is also one of most educated stars in Bollywood and entered the field of acting after completing PG in Mass Communication from Jamia Milia University. He chose Mass Communication because of his love for TV commercials but never did he imagine that he would be endorsing brands rather than creating commercials for them.
It would be an interesting fact to know that SRK was originally named Abdul Rahman by his maternal Grand Mother, but his father wasn't fond of that name and eventually changed it to Shah Rukh Khan. Well, Shah Rukh Khan does sound better than Abdul Rahman. No offense to anyone with that name, but what do you think?
As mentioned earlier, Shah Rukh Khan wasn't interested in doing films as he was getting both fame and success on TV. However, he aimed bigger later on and came to Mumbai after his mother's death to try his luck in Bollywood. He experienced the struggle in the city of dreams on the first day itself as he slept on the footpath because he didn't have enough money to afford any accommodation. Despite that, he auditioned for several prospects and signed 5 movies the very next day out of which Deewana released first and became his debut film.
Even though he was well educated in the field of mass communications, he once said that he would have chosen Hockey as a career option, if not films. Considering the fact that he was the captain of Football and Hockey teams while schooling and played Cricket at zonal and national level, it seems to be quite true.
In the early days of his Bollywood career, Shah Rukh Khan became a superstar with hit films like Baazigar, Darr, and Anjaam. At that time, he established himself in the anti-hero figure on the contrary to the trending romance genre dominated by the other two Khans in the industry. However, thanks to Dilwale Dulhaniya Le Jaayenge, he got out of that image and became the King of Romance in the new age Bollywood cinema.
Dilwale Dulhaniya Le Jaayenge is undoubtedly the longest running and the most successful Shah Rukh Khan starrer film in Bollywood. But did you know that Shah Rukh Khan wouldn't have been signed for the role if Aamir Khan or Ajay Devgn had accepted the role for Rahul's character in Darr, both of whom rejected the role because of the anti-hero figure. It was after Darr that Aditya Chopra approached SRK for the role of Raj in DDLJ and he accepted the offer without even reading the script because of his love and respect for the Chopra family.
Compared to his rivals in the industry, Shah Rukh Khan is considered the most selfish in the industry and accused of keeping his stardom before anyone. Yet, you will be surprised to know that Shah Rukh Khan has done over 26 cameos in Bollywood films for friends in the industry including movies like Har Dil Jo Pyar Karega, Kuch Meetha Ho Jaye, Hey Babyy, Bhoothnath, and Bhoothnath Returns.
SRK once sold tickets for his own film Kabhi Haan Kabhi Naa from the booking window of Mumbai theater on the first day of its release. He was paid just Rs. 25,000 for that film.
That's it. I have not mentioned the most known facts about Shah Rukh Khan such as the facts that he is a chain smoker, that he prefers ironing his night dress, or his phobias as well as superstitious beliefs. The idea was to mention the least known facts as there are a lot of posts written about Shah Rukh Khan and the interesting facts about him in both his personal and professional life.
If you think we missed anything here, then please let us know in the comments below and Wish the Superstar of Bollywood.
Happy Birthday Shahrukh Khan