Chennai Express is in news from starting, rumours and controversies have been following Shahrukh Khan and Rohit Shetty. Rumours about Deepika dubbed south Indian accent did rounds, after many clarifications the rumours ended. Deepika even talked in her South Indian accent on reality shows to prove that she had learnt Tamil, and the movie is not dubbed.
Chennai Express ran into trouble, when the villagers of Satara district of Maharashtra got angry as Chennai Express team used water from Dhom Dam.  Drought hit region Satara was already in bad condition and is dealing with severe water problems. Film makers used water from the Dam, to set up a Garden and for its maintenance. Although Chennai Express team has taken the required permission from Irrigation department.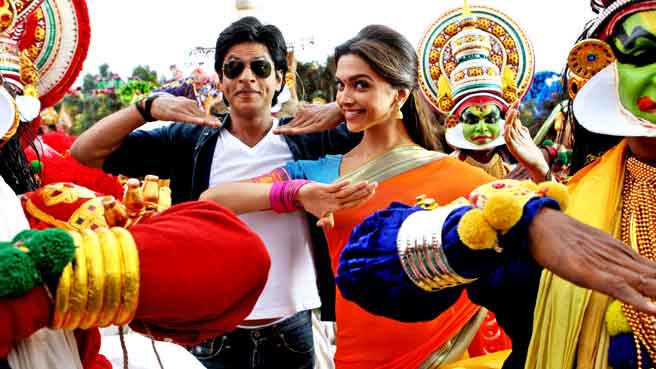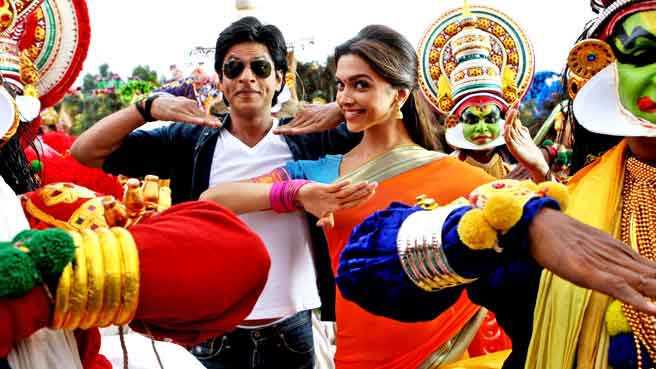 All matters sought-ed out, Movie is about to release and here comes another twist. MNS film unit is not happy with Chennai Express buying prime slots of single screens all over Maharashtra. You must be thinking, that a movie would do that before release and it is very common thing, then why is MNS angry?
MNS (The Maharashtra Navnirman Sena) is angry because with Chennai Express taking over prime slots of single screens, MARATHI film industry will have to pay the consequences. 'Duniyadari' a Marathi movie is running successfully in single screens from 19 July, and because of Chennai Express, movie will get removed. MNS people have threatened Chennai Express team that they will burn down posters and will not let the movie release on August 9.
But as they say All is well that ends well. To end it on happy note, MNS have taken back their words and now Chennai Express can be released smoothly. For this smooth release Chennai Express has to let go single screen cinemas that are running 'Duniyadari'.
We just hope that Chennai Express now runs smoothly and reaches the Silver screens on right Date and Time without any further complications or controversies.