Bollywood has always been with the concept of homosexuality. There are many movies based on this sensitive topic, teaching India about homosexuality, showing and describing Homosexuality in a positive sense. Today Bollywood is disappointed with the verdict on Homosexuality by The Supreme Court. Whole Bollywood reacts on Twitter by using #Sec377, #SupremeCourt, #Section377
Bollywood reaction started as soon as the verdict on homosexuality came. The Supreme Court declared Homosexuality illegal. The Supreme Court also made Gay S*x a punishable offense. The war on Twitter is on with many activists, Bollywood on favour of Homosexuality and the others who are against homosexuality and favour the court verdict.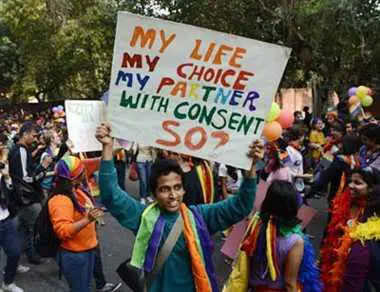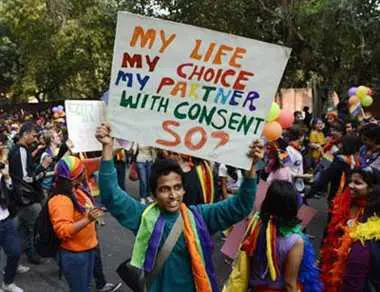 We are moving ahead and becoming a modernized country and not able to accept homosexuality is a setback for our country. Homosexuality is a part of our country and has been there for ages, it is time that we accept it with grace. Gays are also human and they must be given the right to live with all respects. We all must raise our standards now, it's high time we have been suppressing the gay community.
FilmyKeeday team is highly disappointed with the verdict and our support is with the Gay community. They must now be given their piece of respect with honor.
Bollywood Tweets on Section 377
Hansal Mehta
Does India not have a single gay judge? Or

does being gay mean that you can only be unfairly judged? #Sec377 #SC #fail

— Hansal Mehta

(@mehtahansal) December 11,

2013
Kunal Kohli
On 11-12-13 #SupremeCourt goes back to the medieval ages with #Sec377 — kunal kohli (@kunalkohli) December 11, 2013
  Poonam Pandey
What business does the government have in our bedrooms as long as the fundamental rights of others are not encroached upon? #Sec377 — Poonam Pandey (@iPoonampandey) December 11, 2013
Ritiesh Deshmukh
Supreme Mis-judgement #Section377

— Riteish Deshmukh (@Riteishd) December 11, 2013
Neha Dhupia
How can love be illegal ? #Section377

—

Neha Dhupia (@NehaDhupia) December 11,

2013
Rahul Bose
In Dubai and feel so far away from the debate on the judgement on #Section377 #sadday

— Rahul Bose (@RahulBose1) December 11, 2013
Anupam Kher
We obviously don't believe in EQUAL Rights

even in the Times when we send Mangalyaan to Mars.:) #SupremeCourtVerdict

— Anupam Kher

(@AnupamPkher) December 11,

2013
Celina Jaitley
Laws are meant to protect people .. However this law #377 will be used to blackmail,abuse,violate,humiliate people … #377Updates

— Celina Jaitly (@CelinaJaitly) December 11, 2013
Farhan Akhtar
The Supreme Court got it wrong today. #Sec377

— Farhan Akhtar (@FarOutAkhtar) December 11, 2013