Who doesn't like a perfect love story with a happy ending but not all love stories have a happy ending? Most of us have read Shakespeare's Romeo and Juliet and it's one of the most popular and most-screened plays of all time.
That was basically a tragedy that Shakespeare portrayed in an amazing way and people have since been inspired by it especially the Hindi cinema world and have been trying to portray similar stories. The story was about the two lovers Romeo and Juliet whose death was the reason for the reconciling of their feuding families.
Bollywood has always been inspired by books and plays like these and has depicted them in movies. And when you realize that the movie you are watching is somewhat inspired by Romeo Juliet's story, the experience is even better. They make you want to fall in love again, believe in love again and show you the value of true love.
So here I have a few Bollywood movies that are based on Romeo Juliet and you're going to simply love them!
Bollywood Movies Based on Shakespeare's Romeo and Juliet
Issaq (2013)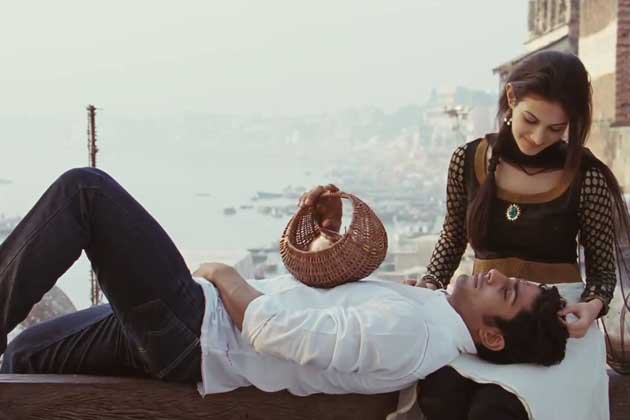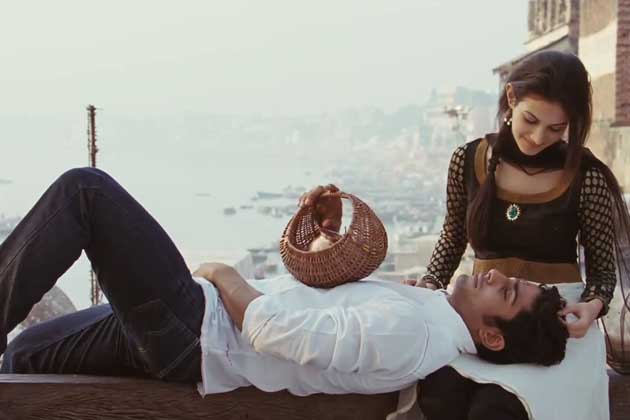 Directed by Manish Tiwary and produced by Shailesh R. Singh and Dhaval Gad 'Issaq' is a Hindi romantic film released on 26 July 2013. The film features Rajeshwari Sachdev, Prateik Babbar, Makarand Deshpande, and Ravi Kishan as the main characters. Although the film was not a hit and received negative comments from the public still it was one of the most typical Hindi romantic movies you will watch. This movie was an original adaption of Romeo and Juliet by Shakespeare. The story revolves around how the Mishras and the Kashyaps from the city of Varanasi the feuding sand mafias find themselves angered when they found that Bachchi, the Kashyap's daughter, and Rahul, the Mishra's son are so in love with each other.
Goliyon Ki Rasleela Ram-Leela (2013)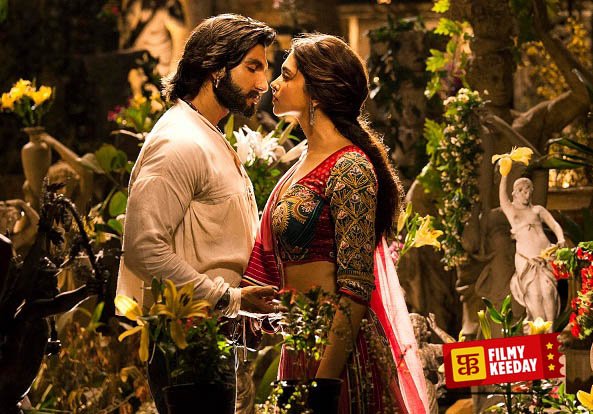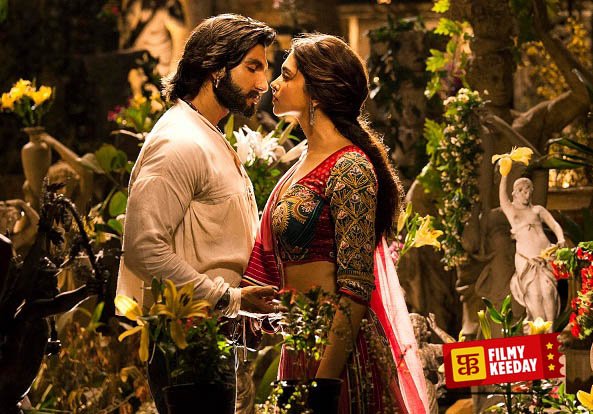 Sanjay Leela Bhansali is the director of Indian tragic and romantic film Ramleela which was released in 2013. The movie features Ranveer Singh and Deepika Padukone in the lead roles. The film was initially named Ram Leela but later changed to Goliyon Ki Rasleela Ram-Leela due to orders from the court. It is the 5th highest grossing Indian film earning 2.02 billion at the box office. It received a nomination in the International Film Academy Awards nine times for the best film and won two. The film revolves around two clans Rajadi and Sanera who has remained each other's close enemy since 500 years. The movie is based on the romantic tragedy of William Shakespeare – Romeo and Juliet. Ram and Leela narrate the love between the two lovers who were deeply in love with each other but belonged to warring factions.
Ishaqzaade (2010)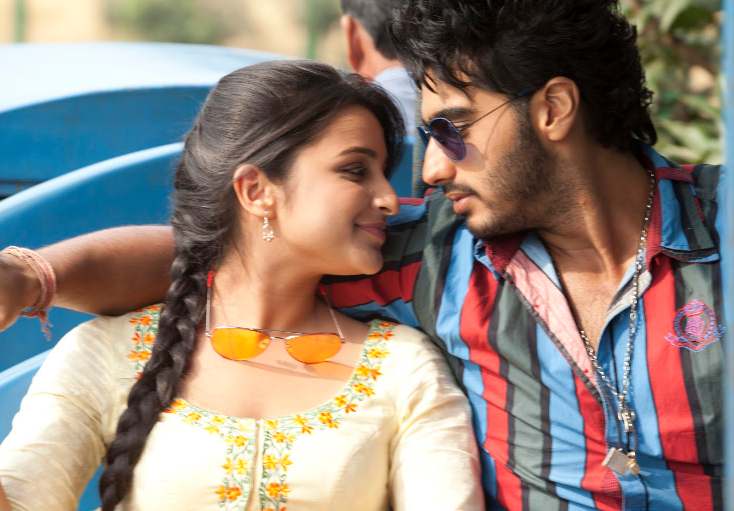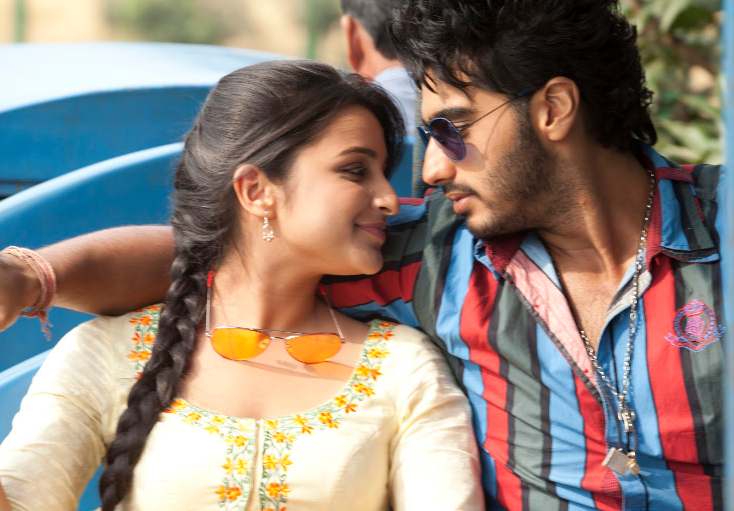 Ishaqzaade is a 2010 film starring Arjun Kapoor and Parineeti Chopra in the lead roles, the story is the exactly similar to Issaq and Ramleela which are also based on Romeo Juliet and released after Ishaqzaade. Ishaqzaade got the mixed response from critics and audience although people loved the performances of Parineeti Chopra and Arjun Kapoor. it also stars Bigg Boss winner Gauhar Khan, her performance was ok.
Ek Baar Chale Aao (1983)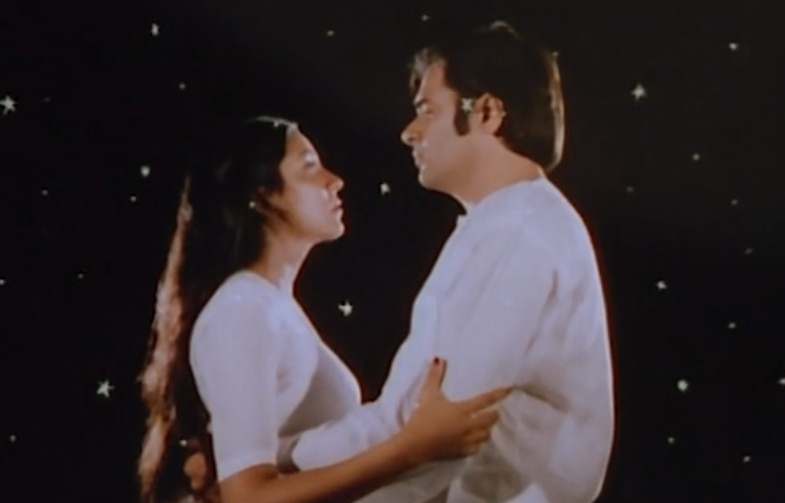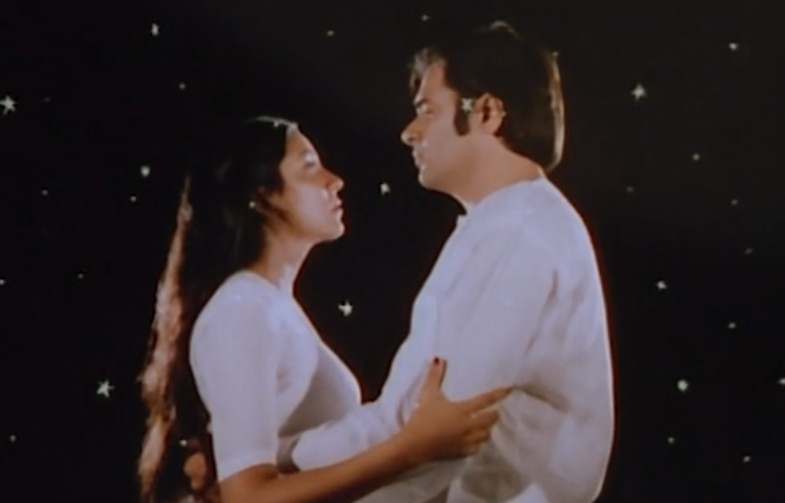 This is a social film that was released on 20th January 1983 and produced by Abdul Sattar Khan and directed by Jagdish Sidana. The movie features Deepti Naval and Farooq Shaikh as the main characters. The story revolves around Dharma Das fixing his sister's marriage with a guy named Din Dayal. But on the wedding day, Din Dayal asks Dharma a huge amount of cash as a dowry that leaves the bride's family in shock.
Ek Duje Ke Liye (1981)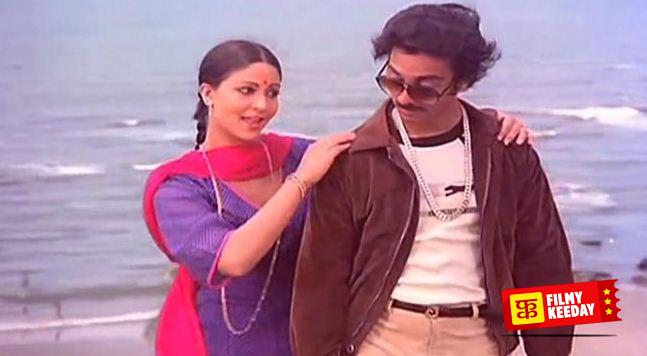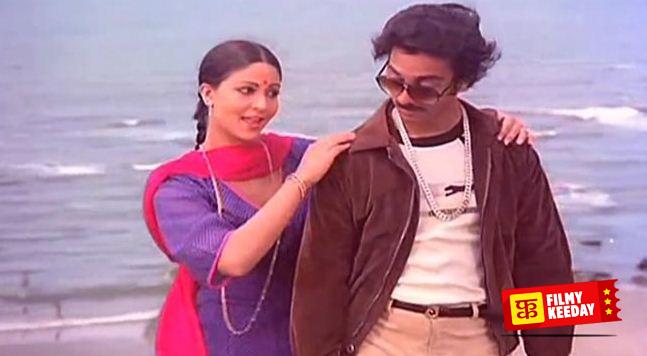 This is a romantic Bollywood movie of 1981 featuring Kamal Haasan and Rati Agnihotri. The movie was a movie directed by K. Balachander and was a remake of the Telugu movie 'Maro Charitra' of 1978 that starred Kamal Haasan in the lead role. The film was a complete blockbuster and did quite well at the box office with a whopping amount of ₹100 million. The movie received critical acclaim upon release and won 13 Filmfare nominations and a National Film Award.
Qyamat Se Qyamat Tak (1988)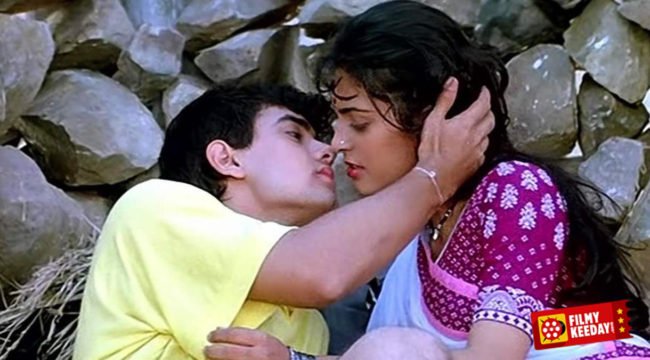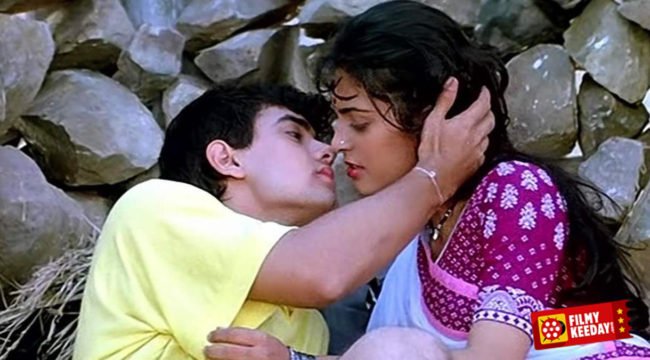 The movie also known as QSQT of 1988 is produced and written by Nasir Hussain and directed by directed by his son Mansoor Khan. The film stars his cousin Aamir Khan with Juhi Chawla as the main characters. QSQT gained a huge success and was a blockbuster that turned Juhi and Amir into well-known stars of the movie industry. The story of the film is a modern-day take on classic tragic romance stories like Romeo Juliet, Heer Ranjha and Layla and Majnun. Qyamat Se Qyamat Tak is one such movie that set the templates for musical romance films of Bollywood and was a milestone in the world of cinemas.
Also Read: Bollywood Movies based on Plays and Novels
Saudagar (1991)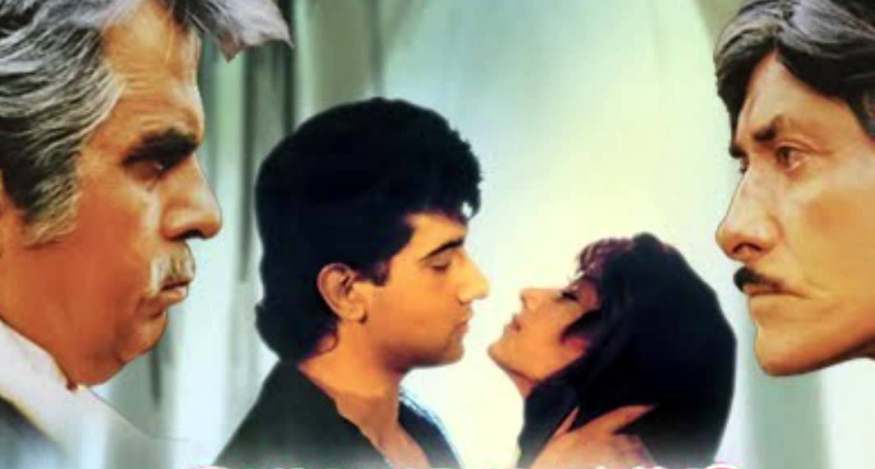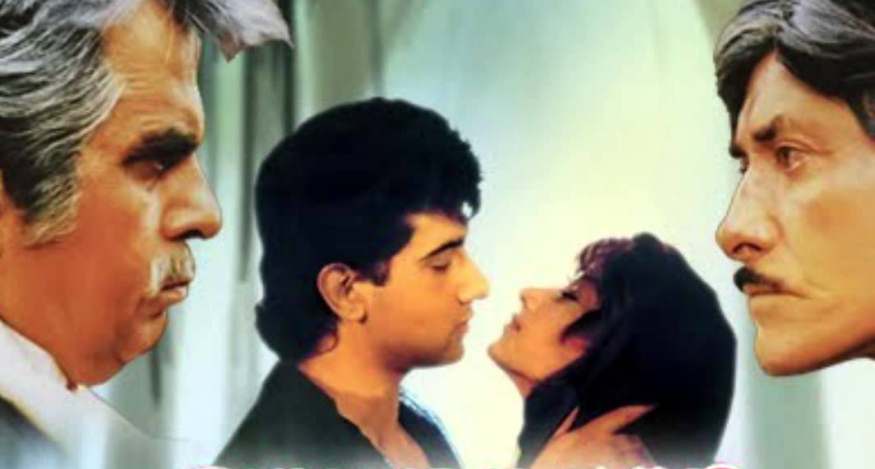 It is a Hindi drama film of the 1990s directed by Subhash Ghai. The movie features Raaj Kumar and Dilip Kumar, the two experts and amazing stars of the Hindi silver screen of yesteryear. The film was released on 9th August 1991 and was the second movie in which these two veteran actors acted together after 'Paigham' that was released back in 1959. The movie featured the debut performances of Manisha Koirala and Vivek Mushran. After featuring in the movie Manisha Koirala gained a lot of popularity and became a well know actresses of Bollywood. The movie also starred Gulshan Grover, Jackie Shroff, Anupam Kher, Dalip Tahil, Amrish Puri and Dina Pathak. The storyline is influenced by William Shakespeare Romeo and Juliet. The role of Mandhaari is also somewhat similar to Friar Laurence in Romeo and Juliet. Saudagar was a box office hit and a Silver Jubilee success all over India. This film also got Subhash Ghai his only 'Filmfare Best Director Award'.
Your Turn!
Bollywood Movies in the 80s and 90s were full of similar stories with some happy endings, our romantic movies were heavily inspired by the Shakespeare's Romeo and Juliet.
Which one if your favorite Bollywood Film based on Romeo and Juliet, share in the comment section.