Salman Khan is a well-known Bollywood superstar and doesn't need any introduction.
Movies of Salman Khan are always awesome for his fans, if you look at the movies of Salman Khan as per Box office Collections you would find many movies which were flopped at the box office but when premiered on Television viewers loved them all, they were really awesome movies.
Today we are sharing a list of Salman Khan Movies that are a MUST WATCH for everyone. If you have missed any of the movies, mentioned below then Watch them now. The list has some flop movies, BUT we all know that the box office collections cannot predict the quality of movies, but viewers can.
You can watch Salman Khan movies on Amazon Prime and Netflix India, there are plenty of Old classic movies available there.
Best Movies of Salman Khan
Maine Pyar Kiya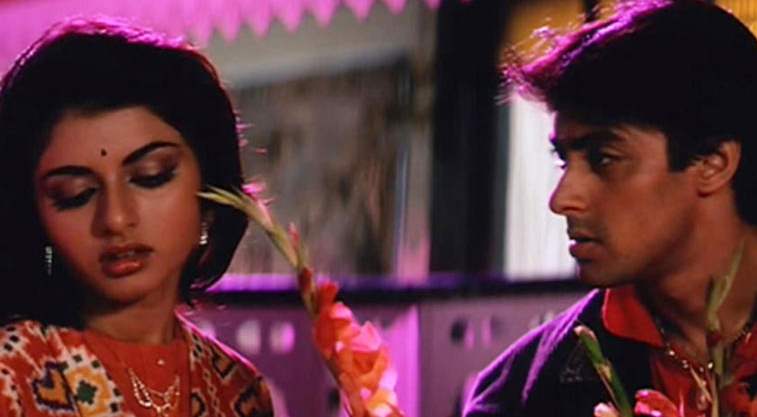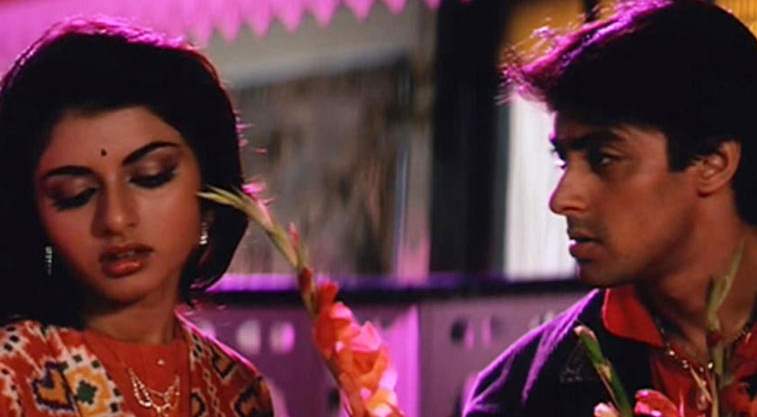 The first movie of Salman Khan was Biwi ho to Aisi, but he was in a supporting role so Maine Pyar Kiya eventually became Salman Khan's first movie. Maine Pyar Kiya was directed by Suraj Barjatya and was the biggest hit of that year.
Also Check: Some Old Images of Salman Khan
Saajan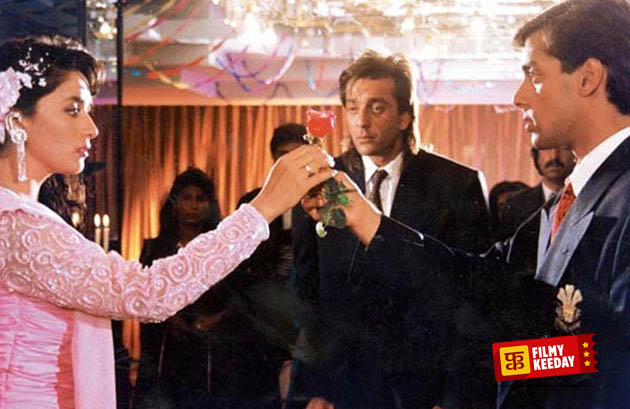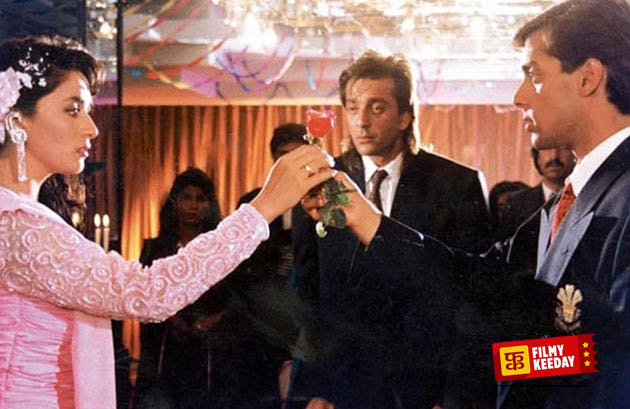 A Musical Drama entertainer starring Salman Khan, Sanjay Dutt, and Madhuri Dixit. Saajan is a movie about friendship, love, and sacrifice. Songs of this movie leave a mark on every heart and the movie was a big hit of the time.
Karan Arjun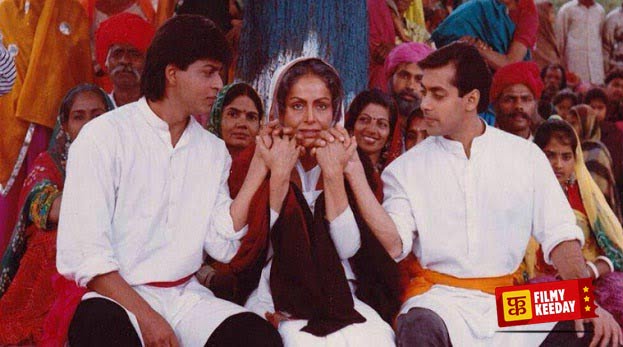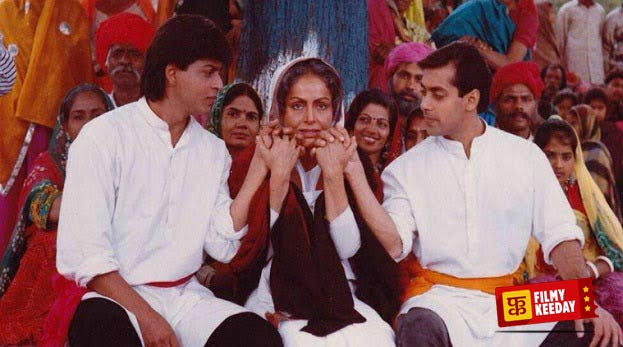 Karan Arjun film is about story of revenge starring Shahrukh Khan and Salman Khan, directed by Rakesh Roshan. It was the mass entertainer and became a super hit of that time.
Hum Apke Hai Koun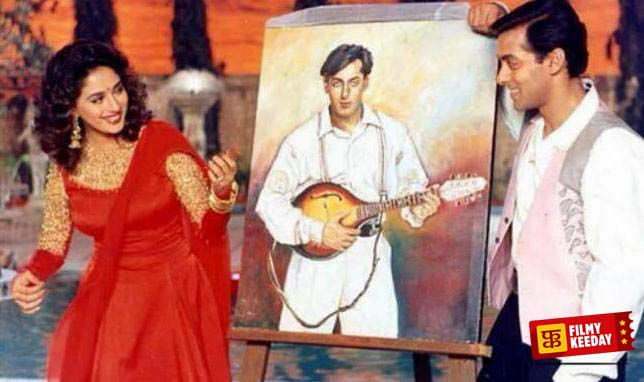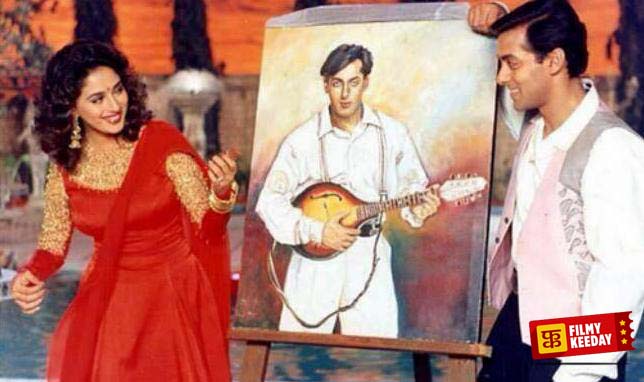 Family Entertainer, I don't think the movie needs any introduction. There might be only a few people who have not watched this Classic movie and those few have no idea what they have missed. I hope you are not one of them, Are you?
This movie deserves a special place in the heart of all Movie lovers, no matter if they are Salman fans or not. Hum Aapke hai Koun is a perfect family movie with all kinds of emotion, drama, and romance.
Wanted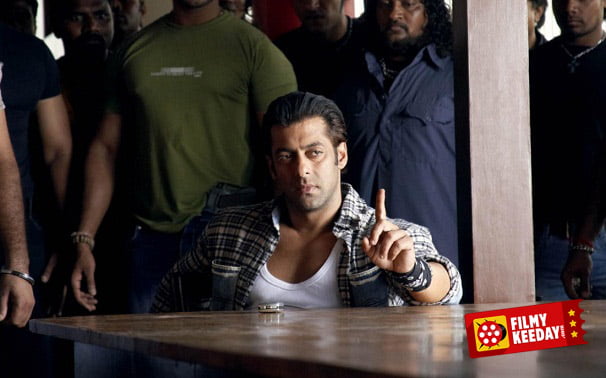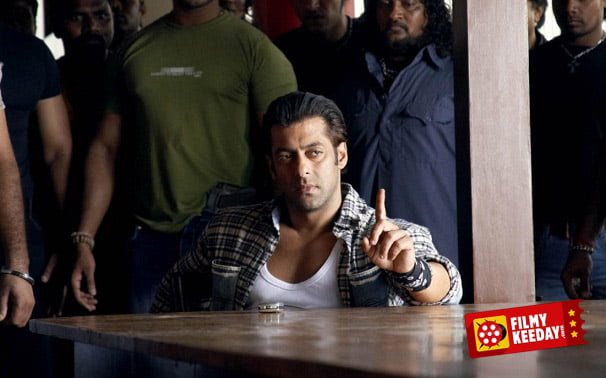 Wanted was the comeback movie of Salman Khan. Before the movie, Wanted, most of his movies were getting flopped at the box office one after one. But he made a thrilling comeback with this blockbuster movie. This movie was totally made for Masses and the die-hard fans of Salman Khan.
Also Read : Dialogues of Salman Khan
Tere Naam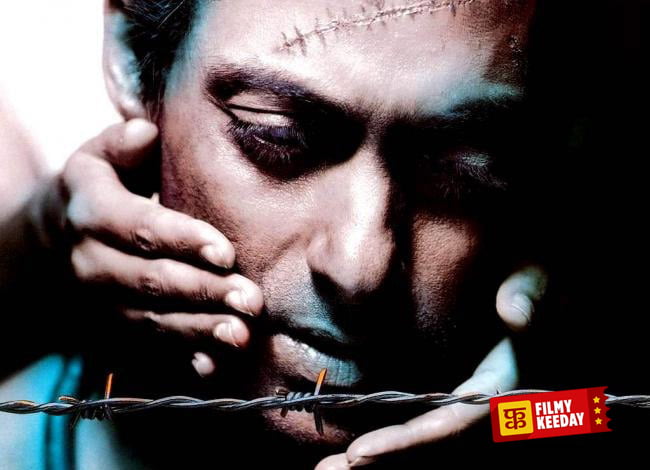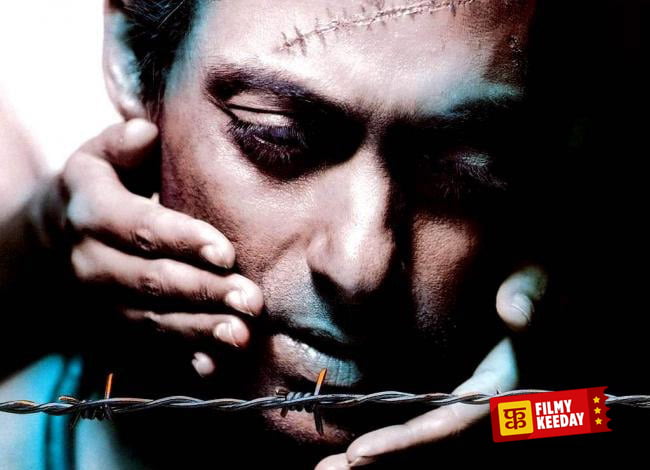 Tere Naam was released on 15 Aug 2003 directed by Satish Kaushik. It was a blockbuster movie and the role of Radhe Mohan was highly praised by the critics. Tere Naam was nominated for 24 awards, 7 Won.
Garv : Pride and honor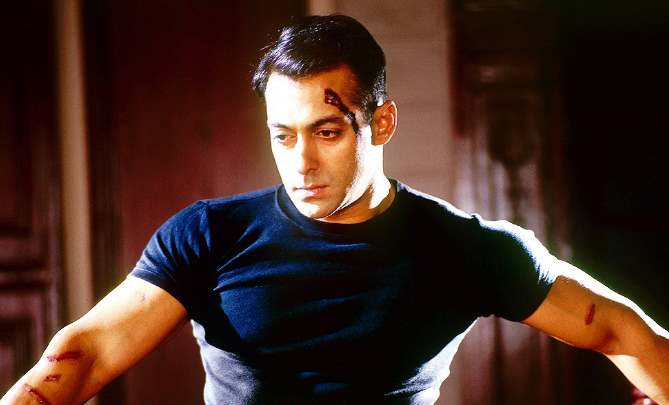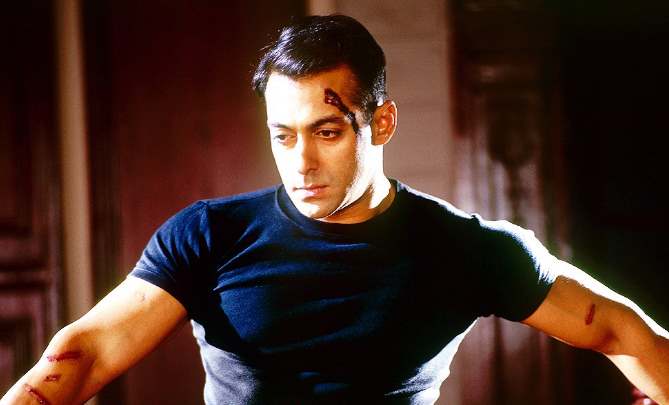 Directed by Puneet Issar, Garv was not successful at the box office, but Salman Khan's performance in the movie was very strong.
Andaz Apna Apna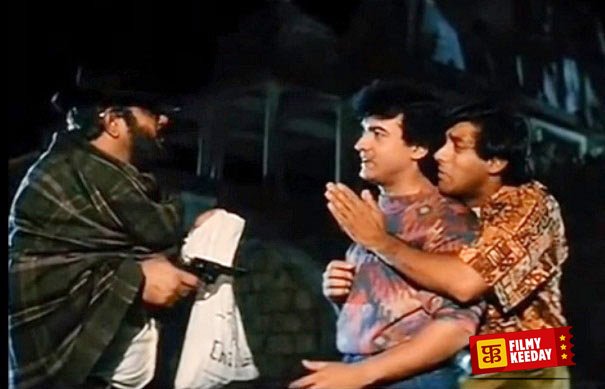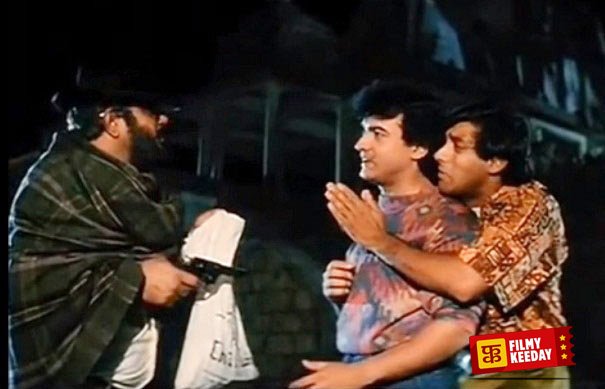 Andaz Apna Apna was a disaster at Box Office. Aamir Khan and Salman Khan two superstars of Bollywood and 1 Flop Film at the box office, the film didn't get a response at that time but after the DVD release. This movie got a big fan following and we added it as one of the best Cult Movie in Bollywood.
Hum Dil De Chuke Sanam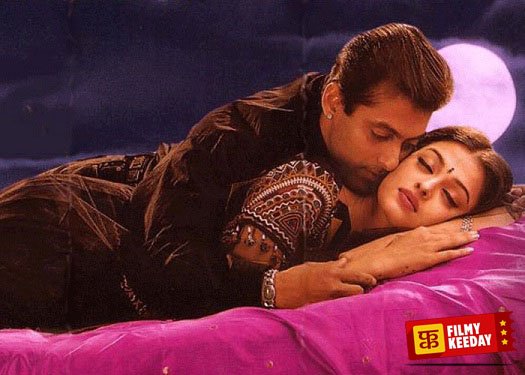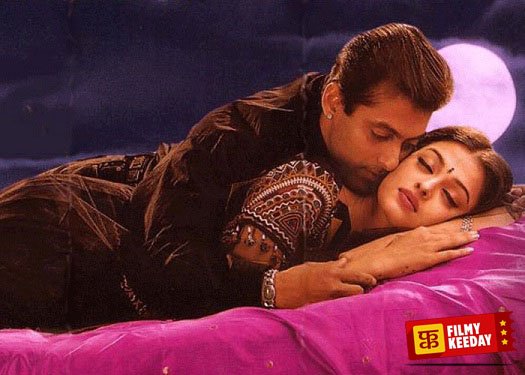 Hum Dil De Chuke Sanam is a Bollywood romantic Drama Movie directed by Sanjay Leela Bhansali, starring Salman Khan, Aishwariya Rai Bachchan, and Ajay Devgn, it was a love triangle movie story adapted from m Maitreyi Devi's Bengali novel Na Hanyate.
Dabangg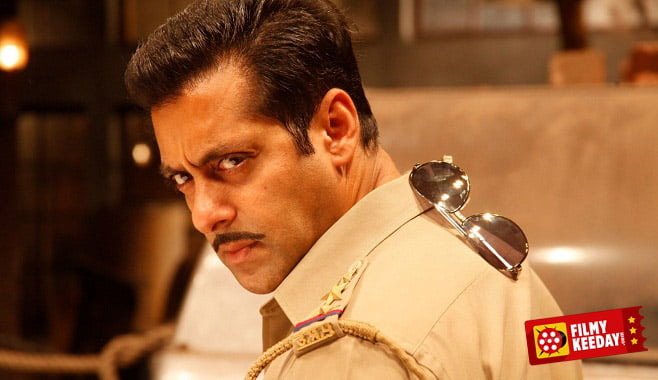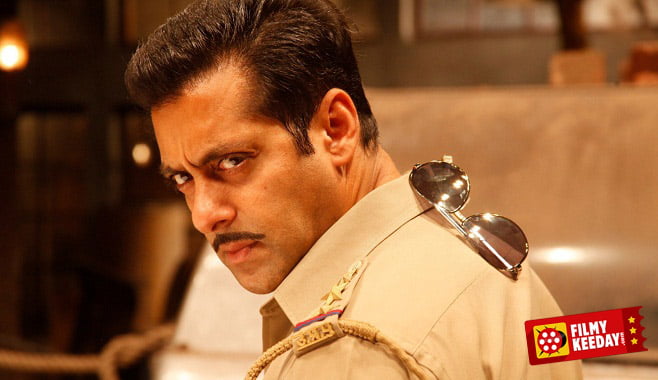 The story of Super Cop Chulbul Pandey, the unique name, and the unique style of Salman Khan roared at the box office.  Salman Khan and his new avatar in the movie was very successful and nowadays Salman is also known as the Dabangg of Bollywood.
Partner (2007)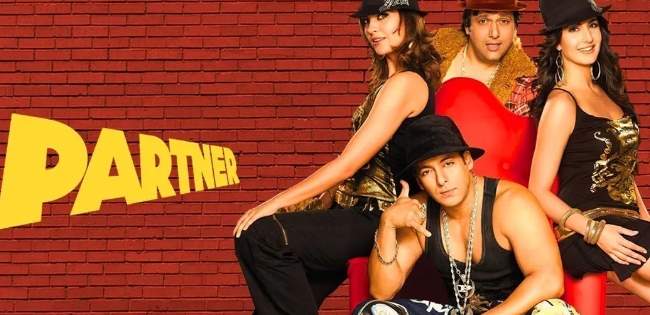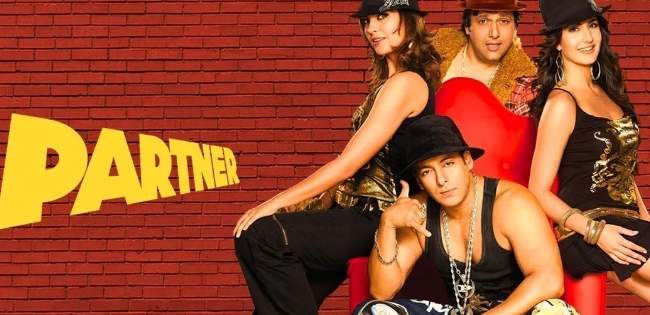 Partner is the remake of the Hollywood film Hitch, It stars Govinda, Salman Khan, and Katrina Kaif in the lead roles, Partner was one of the most successful films of 2007. It was also a comeback film for Govinda.
Salman Khan was the lead of the film, however, Govinda steals the show and the film is known for Govinda's epic comedy timing and performance.
Mujhse Shaadi Karogi (2004)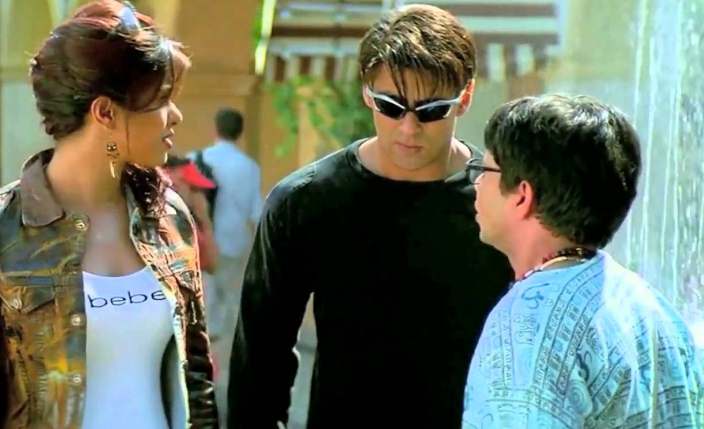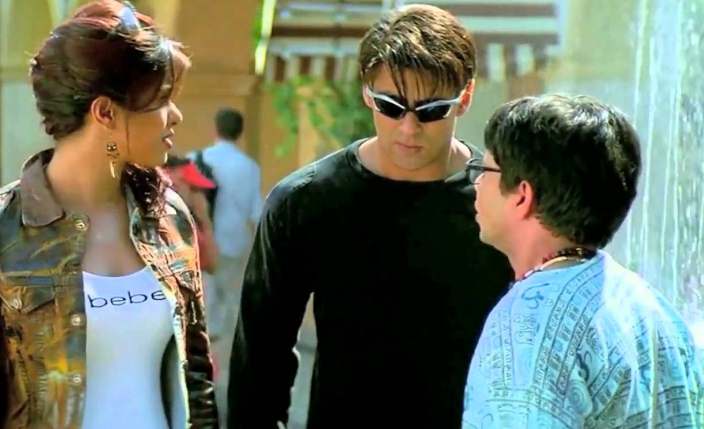 This 2004 romantic comedy film is one of the best Hindi comedy films of all time. It stars Priyanka Chopra, Akshay Kumar, and Amrish Puri in the lead roles. It was about bromance, romance. it was a complete family entertainer of that year.
Sultan (2016)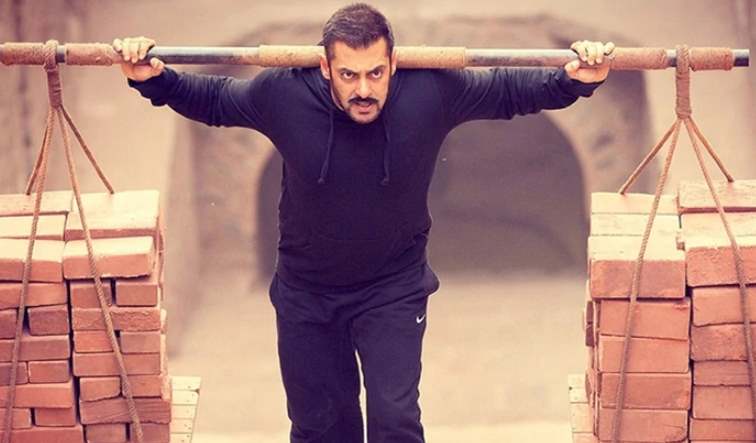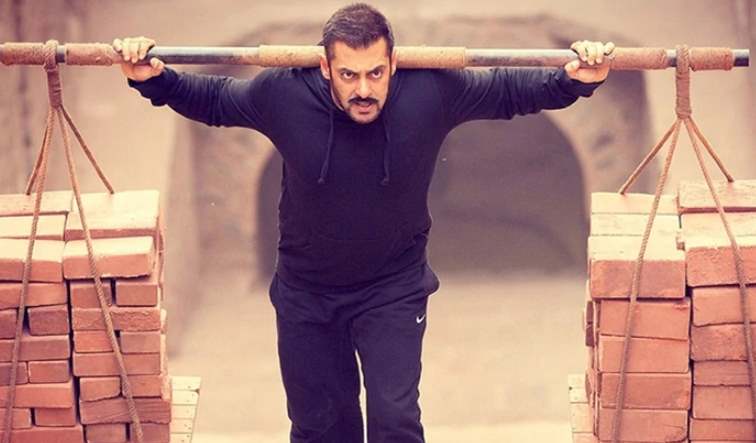 We often see people complaining about Salman doing mediocre roles, but in this film, you will see the hard work done by Salman Khan, he did his best to bring out the Sultan on screen. If you talk about performance, One of the best by Salman.
Bajrangi Bhaijaan (2015)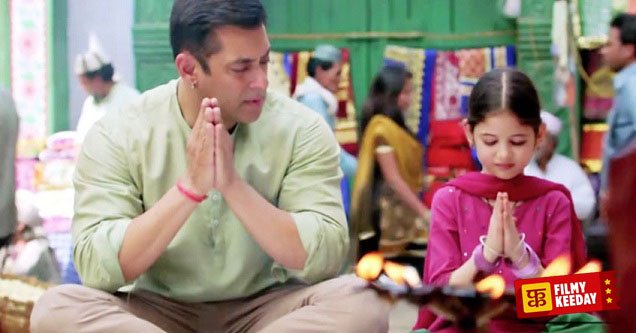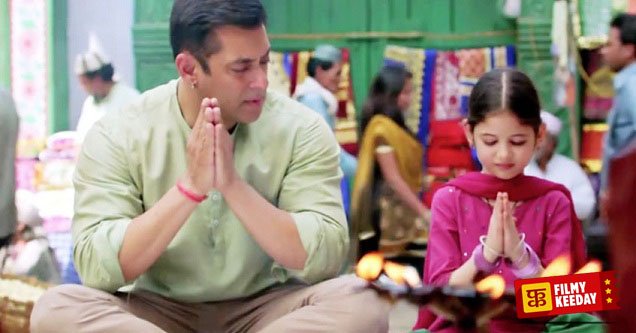 Bajrangi Bhaijaan is my personal Favorite Salman Khan film, He was in total form and the film has a beautiful story about a girl who got lost and a man who tries to unite her with her family. The plot of the film is based on India and Pakistan. It gained popularity in Both India and Pakistan.
Ek Tha Tiger (2012)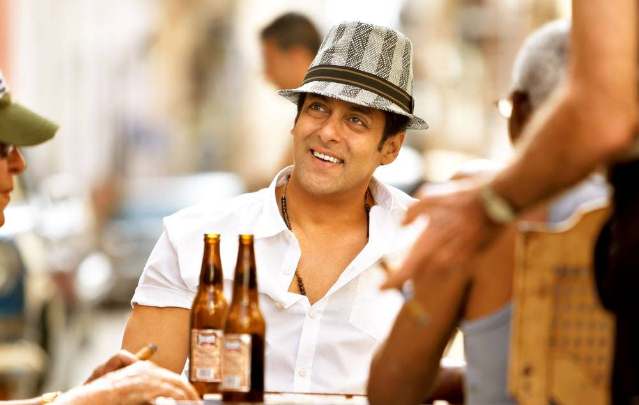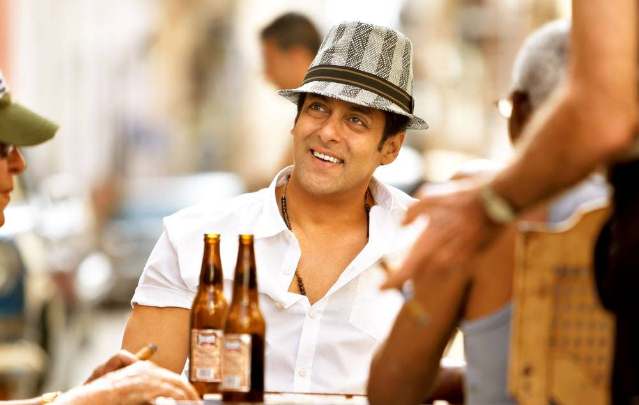 Another Action flick by Salman Khan, Ek Tha Tiger was loosely based on the real-life Tiger Raw Agent Ravinder Kaushik's life. Although the makers denied any link in the film to the real-life, it was purely based on fiction.
Your Turn!
We have shared the list of Best Movies of Salman Khan, we have created this list based on his acting performances. We have not included the superhit films like Kick, Ek Tha Tiger, they were box office success, but Salman Khan gained more popularity with these Must watch Movies of Salman Khan.