Mahabharat 2013 3D Animated Movie is Special, Why?
Jayanti Lal Gada (Pen) producing the next animated Bollywood film with the budget of 50 crores, There are many animated movies already released before but why this one is special?
There are many reasons for it, because all big stars lending their voices for the lead roles.
Voice over Star Cast of Mahabharat 3D Animated Movie
Amitabh Bachchan Voice Over – Bheeshma
Sunny Deol Voice Over – Bheem
Vidya Balan Voice Over – Draupadi
Ajay Devgn Voice Over – Arjun
Anil Kapoor Voice Over – Karan
Manoj Bajpayee Voice Over – Yudishtir
Anupam Kher Voice Over – Shakuni
Jackie Shroff Voice Over – Duryodhan
Deepti Naval Voice Over – Kunti
Shatrughan Sinha – Krishna.
Trailer Of Mahabharat 3d Animated Movie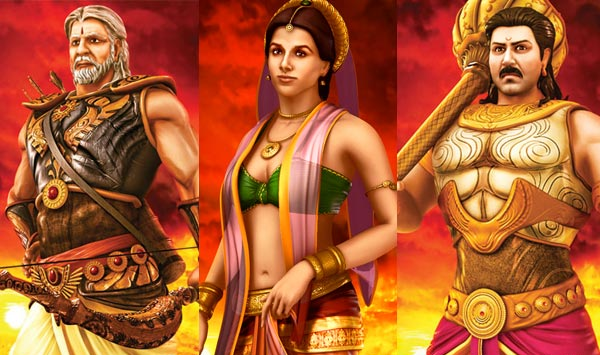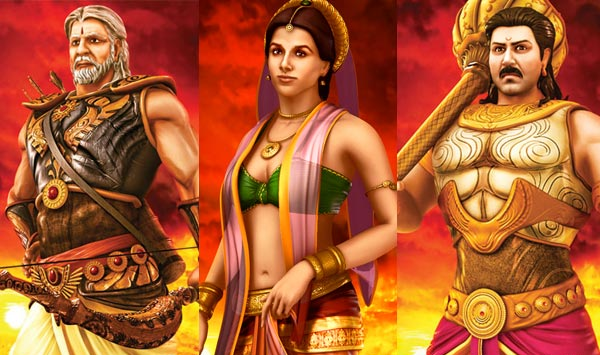 The movie will release on 27 december 2013 just after Dhoom 3, JayantiLal Gada says "If Mahabharat can earn 2%  Box office collections of Dhoom 3 then it they will feel happy for their movie because dhoom 3 is a such a big film. "
Currently Mahabharat TV series running on Star Plus and getting good response and this 2 Hours animated movie will get better response because the epic poem Mahabharat is made in just 2 Hours duration.
Mahabharat 3D Animated movie is special because the Face of the characters are similar to the owner of their voices, initially Amitabh Bachchan was not agreed to allow for his face as bheeshma, but after a Demo from the team he agreed and and All actors are giving their voices to the Epic Animated movie for free.
Also Read : BR Chopra VS Star Plus Mahabharat