Know Everything about the Features of Tata Play
People are increasingly turning to OTT platforms such as Netflix, Disney+Hotstar, Amazon Prime Video, and others to enjoy their favourite series/shows and movies in this digital age. These platforms provide access to not only fascinating domestic content but also worldwide content in a variety of genres.
While OTT platforms have grown in popularity, DTH services have also grown in popularity over the years. Top DTH providers, such as Tata Play, offer excellent DTH plans with a mix of SD and HD channels at reasonable pricing packages. Individually, both OTT platforms and DTH providers provide users with a wonderful media-viewing experience. However, the combination of DTH and OTT has transformed the game!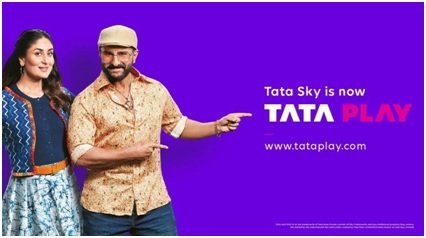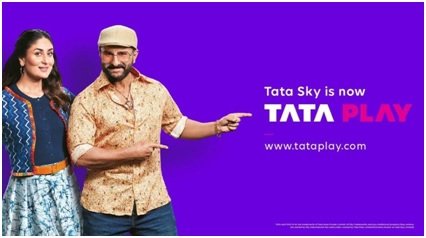 One of India's top-rated DTH operators, Tata Play (Formerly known as Tata Sky), has also plunged into this trend to deliver a more joyful and unified entertainment experience to Indian viewers. Tata Play will enable customers to stream DTH and OTT content in one place with a single subscription and affordable pricing. Users will get limitless entertainment across different screens (mobile, laptop, or TV) – by subscribing to Tata Play DTH services.
Key Reasons To Opt For Tata Play!
Tata Play stands out in a highly competitive market when it comes to set-top boxes and packages. Each customer can watch HD-quality channels with their high definition or HD set-top boxes. Furthermore, Tata Play offers a wide range of premium services and packages at surprisingly low rates.
The Tata Play Binge combo gives you access to live TV channels along with popular OTT apps, among other services. Customization of channels and packages is also possible. Tata Play's Binge+ set top box can also save you from being interrupted while viewing your favourite shows with HD quality, and there is also an on-site warranty included with this product.
Tata Play: Exciting New Features for Unlimited Entertainment
Tata Play has introduced various exciting features to deliver a more joyful, seamless, and connected entertainment experience to its customers. Some of these features include:
Affordable Binge combo packs to watch OTT+DTH content on one platform
Voice control and multi-screen functionality
Multiple recharge options and unmatched customer service
Free service visits
Tata Play Binge Combos – How Does it Work?
Tata Play has included Netflix as one of the additional services to its bouquet of offerings. So, the Binge combos have all your favourite TV channels and subscription to OTT apps in one combined, neat package.Amazon Prime Video and Netflix can be added to this mix to make your entertainment package all-inclusive.The list of OTT apps available on Tata Play is pretty long. You get Disney+Hotstar, Zee5, SonyLiv, Voot Select, Voot Kids, Eros Now, Curiosity Stream, Epic On, Docubay, Sun Nxt, Hungama Play, Shemaroo.
You can now flip and scroll between various subscriptions at once. In this way, you will get access to the best entertainment programs in multiple languages.
Tata Play Binge Combo – How to Subscribe?
You can easily subscribe to Tata Play DTH services right at your fingertips. However, we are providing you with a step-by-step guide to subscribe to Tata Play Binge Combo packs.
Log on to www.tataplay.com
Look for the available packages and subscribe.
Alternatively, you can call the Tata Play helpline number (074117 74117) from your registered number.
Summing it up, opting for Tata Play DTH services will be the best decision for Indian viewers looking for a one-stop solution to stream their favorite OTT and DTH content on a single platform. Hurry and subscribe today!