Bollywood Movies are famous for music, dialogues and famous punchlines. Dialogues are the key element of any kind of cinema in the world. Dialogues of Bollywood films are very famous and we have many great Hindi films with exceptional dialogue writing.
We are sharing the Best Bollywood films with great dialogue writing.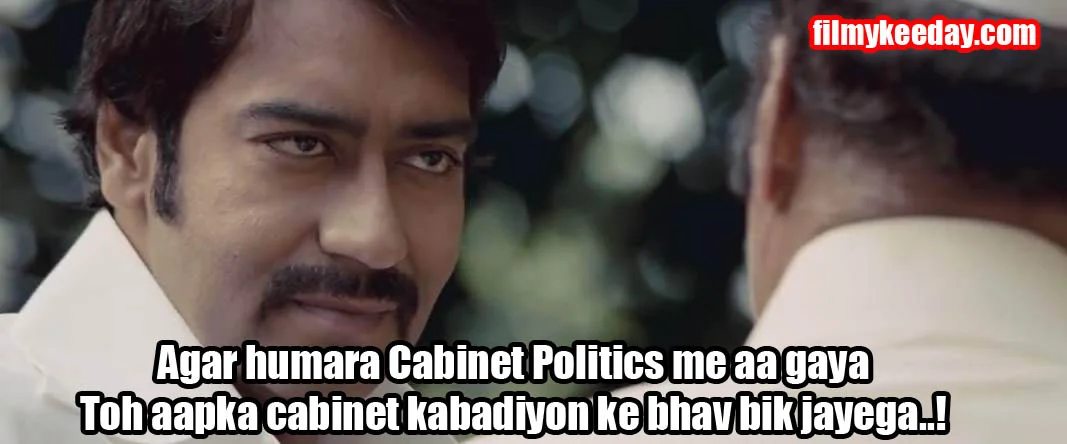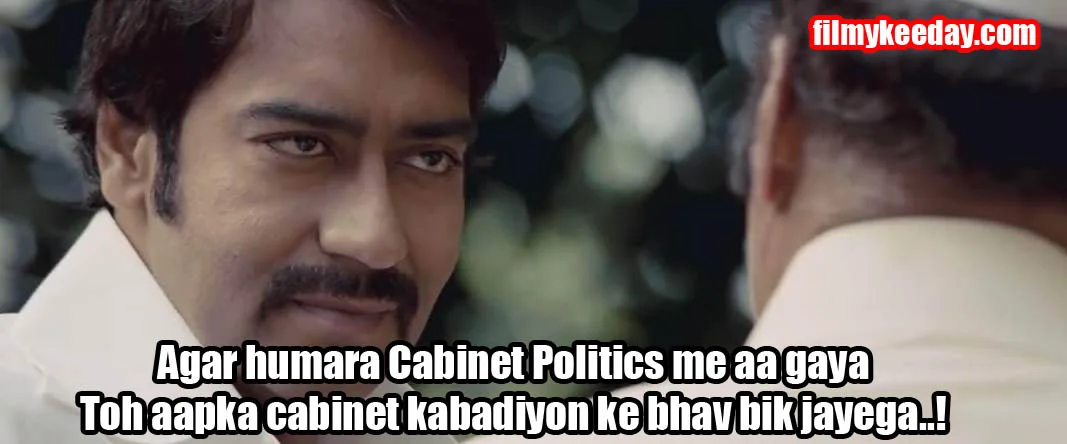 Once Upon a Time in Mumbai or OUATIM is a period crime thriller starring Ajay Devgn and Emraan Hashmi in the lead roles. The film is based on the life of Haji Mastan and Dawood Ibrahim. Dialogues of OUATIM is written by Rajat Aroraa and he is known for his one-liners and ingenious dialogue writing.
Each and every dialogue of the film is prime class.
"Agar humara cabinet politics me aa gaya, to aapka cabinet kabadiyon ke bhav bik jayega"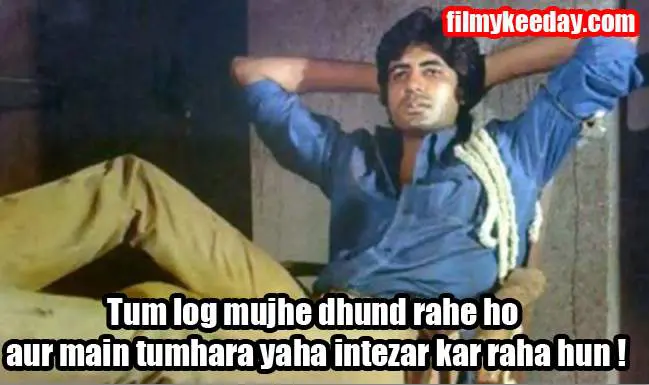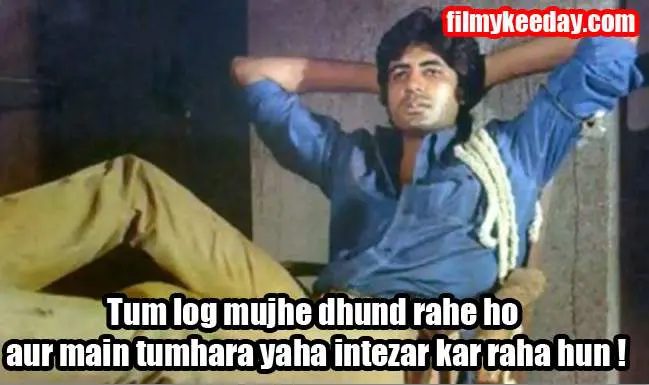 Another film loosely based on the life of Haji Mastan, Deewar is directed by Yash Chopra and written by famous writers Salim-Javed. Deewar shows the travail of a common man in the city of Mumbai. It has some excellent dialogues of Amitabh Bachchan's Career.
"Tum log mujhe dhundh rahe ho aur main tumhara yaha intezar kar raha hoon!"
The Dirty Picture (2011)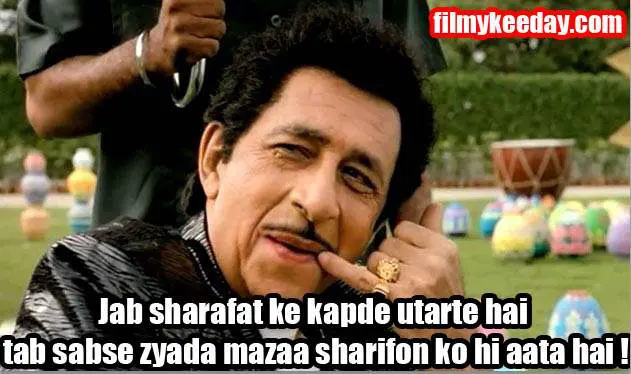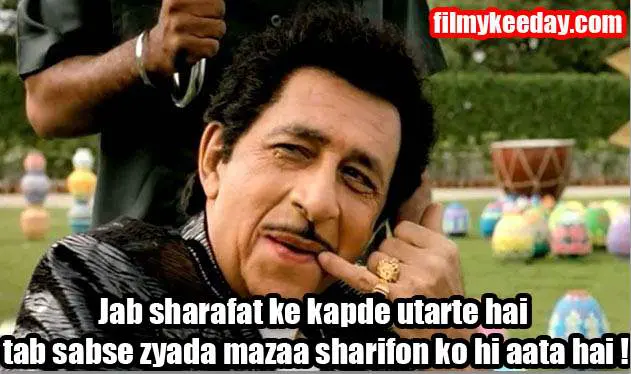 Another Gem by Rajat Aroraa, The Dirty Pictures is directed by Milan Luthria starring, Vidya Balan and Emraan Hashmi in the lead roles. The Dirty Pictures is based on the life of South Indian Actor Silk Smitha.
It has some cheesy and hard hitting dialogues, Dialogues of the dirty pictures are still very famous.
"Jab Sharafat ke kapde utarte hai tab sabse zyada maza sharifon ko hi aata hai"
Trishul (1978)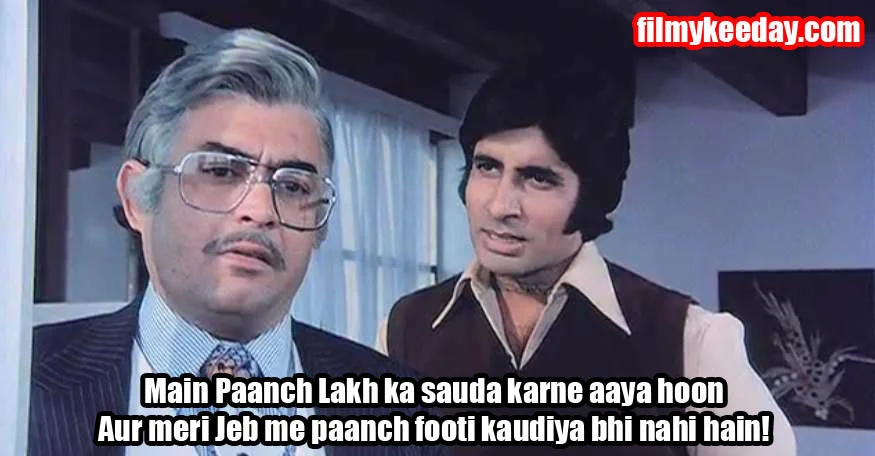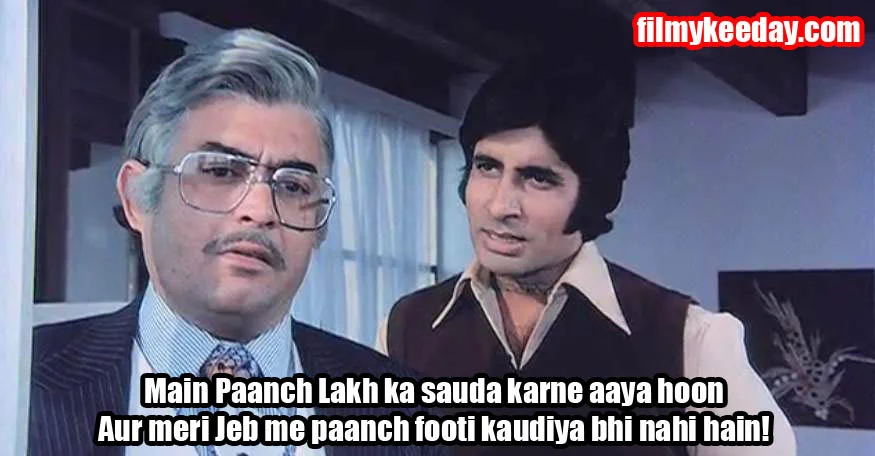 Trishul is directed by Yash Chopra starring, Amitabh Bachchan, Shashi Kapoor, Sanjeev Kumar in the lead roles. Trishul is about the rivalry of father and son. Son is trying to get revenge for his mother. Trishul has some famous one-liners and punch dialogues of Amitabh Bachchan.
"Main Paanch lakh ka sauda karne aaya hoon, aur meri jeb me paanch footi kaudiya bhi nahi hain"
Ranjhanaa (2013)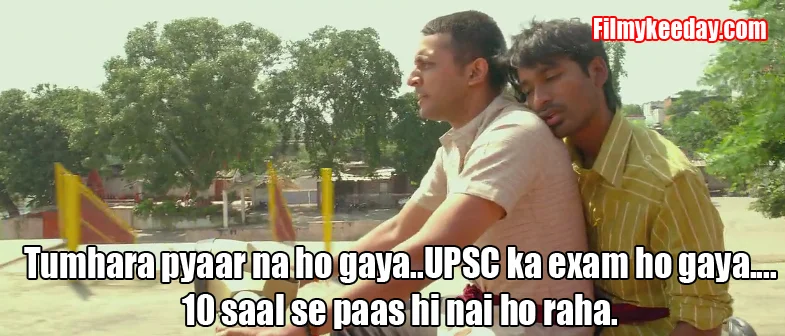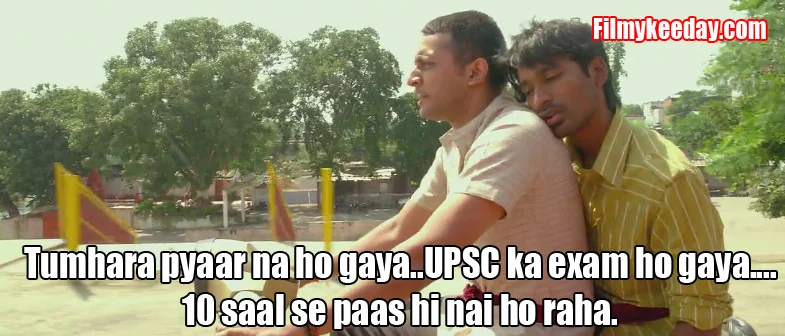 Ranjhanaa is like heaven for one sided lovers, directed by Anand L Rai starring, Dhanush and Sonam Kapoor in the lead roles. The story of the film is set at Varanasi, so it has some exceptional punchlines and dialogues in north Indian style.
Dhanush is a Tamil actor, but he has done his role intelligently.
"Tumhara Pyar na ho gaya, UPSC ka exam ho gaya hai 10 Saal Se paas hi nahi ho raha"
Gangs of Wasseypur Series (2012)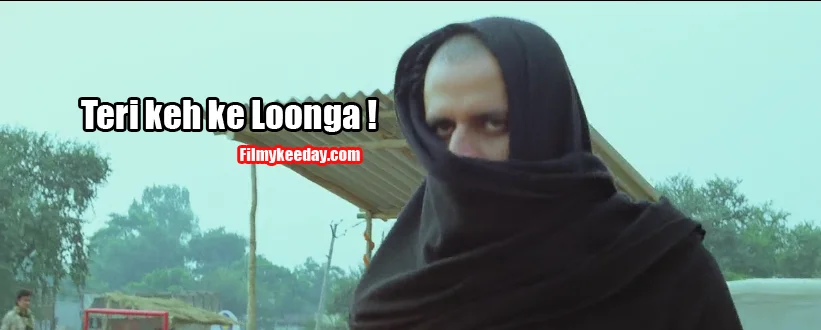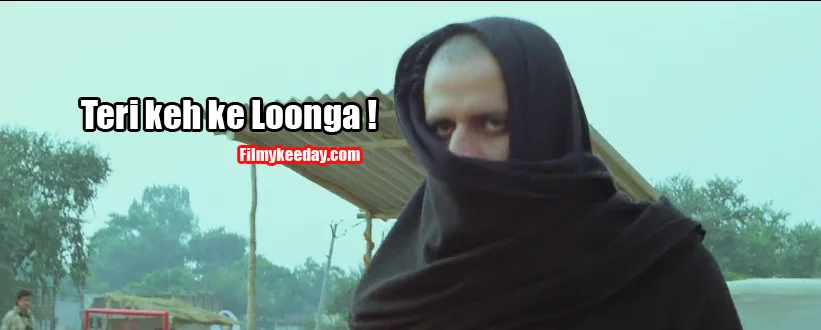 The Epic film directed by Anurag Kashyap with a huge new and old star cast. GOW is not only a film it's a film school for many new upcoming directors. GOW has some excellent dialogues which may look dirty to the class audience, but Gow series is one of the best Bollywood films ever.
"Teri Keh Ke loonga"
Betaaj Badshah (1994)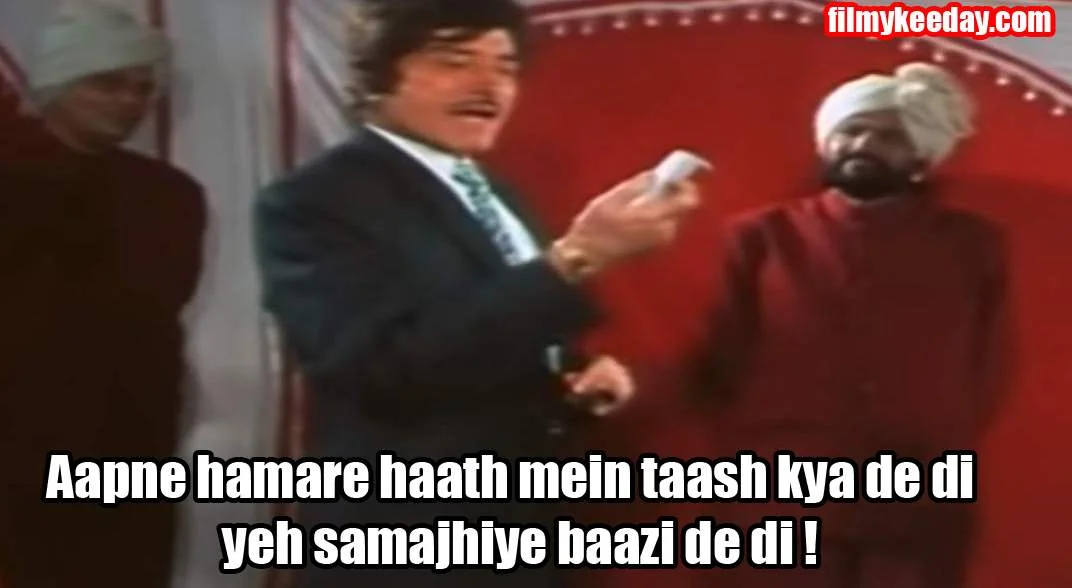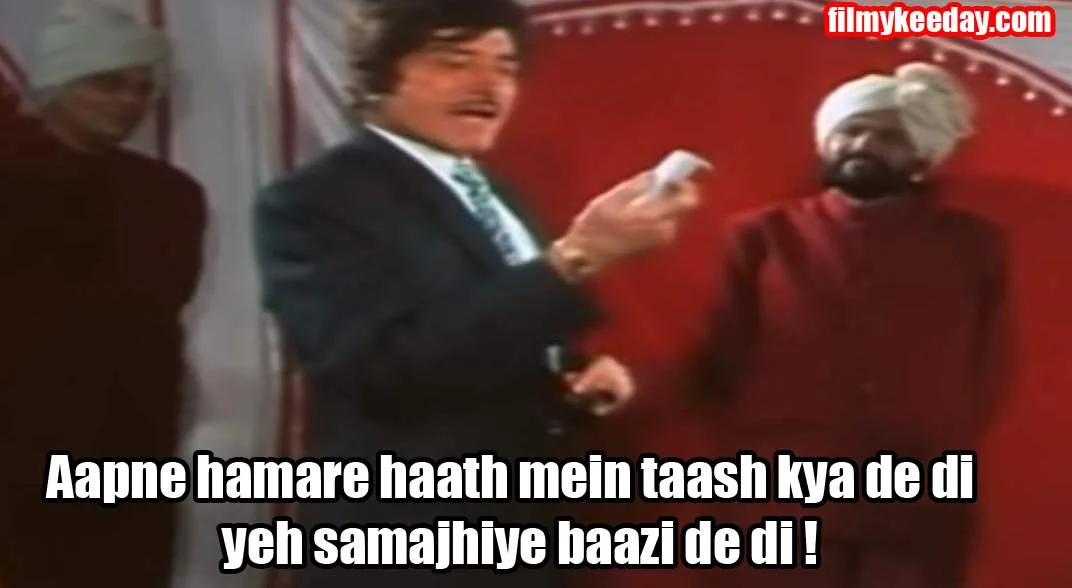 You may not have heard of this film, but Betaaj Badshah starring Raaj Kumar, Shatrughan Sinha, Mamta Kulkarni has some mind blowing dialogues and Raaj Kumar and Shatrughan Sinha both are known for their powerful voice and brilliant dialogue delivery.
"Aapne humare hath me taash kya de di, yeh samajhiye baazi De di!"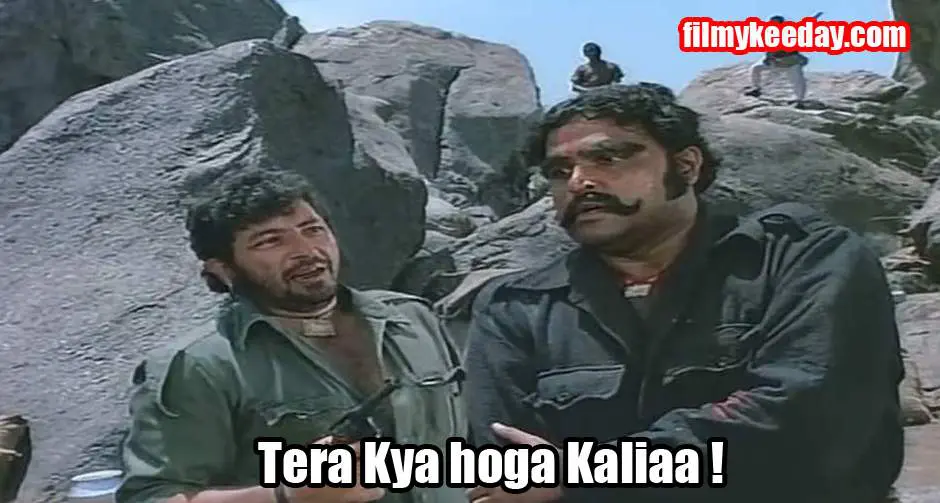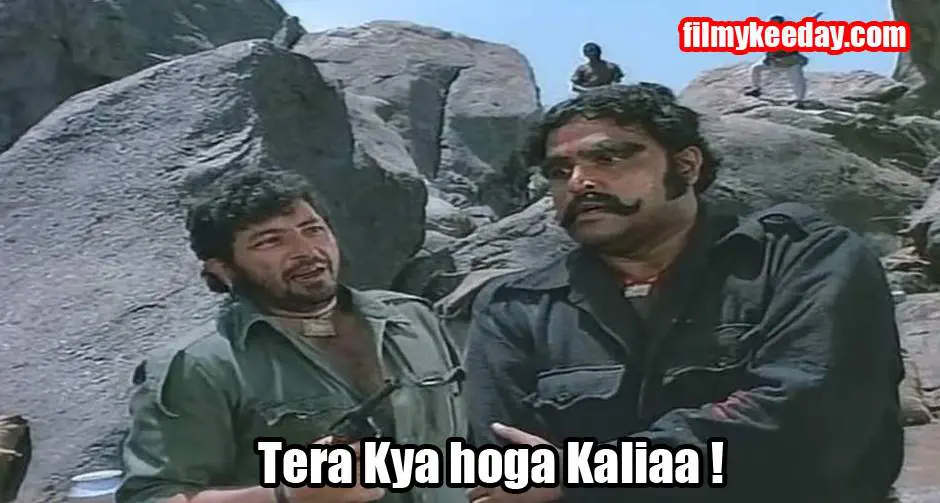 You don't need any introduction for this film, this epic Bollywood film is one of the most successful multi starer Bollywood film ever. It has gained cult status and all the characters of this film are immortal. Dialogues of the film are the key and Gabbar Singh's dialogue "Kitne Aadmi Thay" is just awesome in Amjad Khan's voice.
"Tera kya hoga kalia"
Your Turn!
Now, share your favorite Bollywood films with best dialogues and Punchlines in comment section…