Box Office collections of Vikram Vedha can be good, lets talk about the Box office collections and Box office predictions of Vikram Vedha, Vikram Vedha is the latest release, It is the remake of the 2017 superhit Tamil film with the same name, Vikram Vedha is based on the story of Vikram Betal. It stars Hrithik Roshan and Saif Ali Khan in the lead roles.
Everyone was expecting a bad film as it is a remake of a Hit Tamil film, but Hrithik and Saif did a fantastic job as Vikram and Vedha, and the film is getting a positive response from the critics as well as the audience.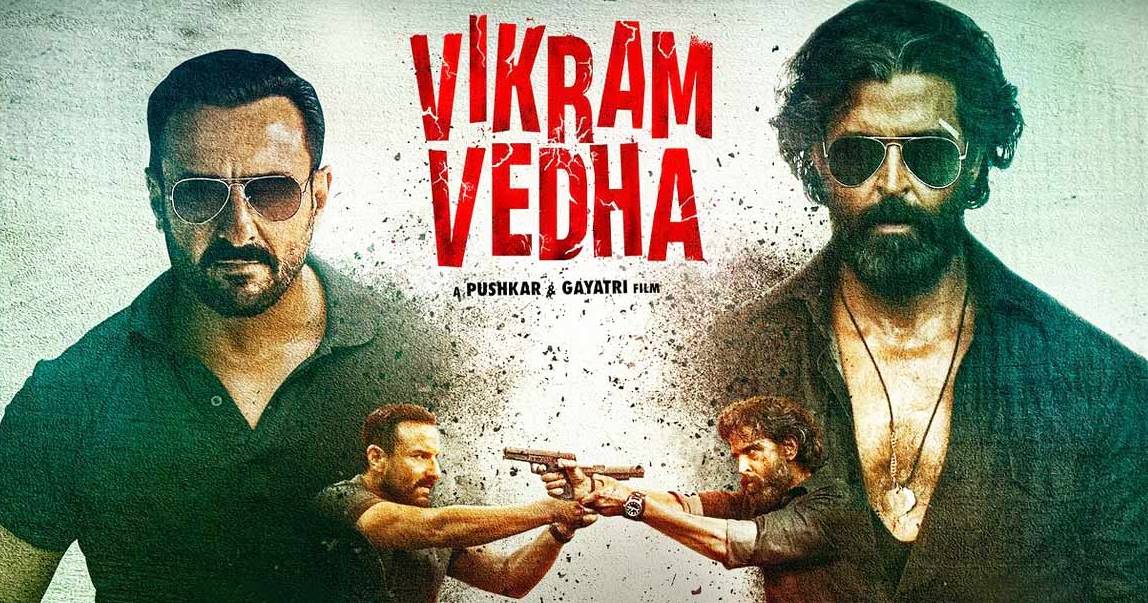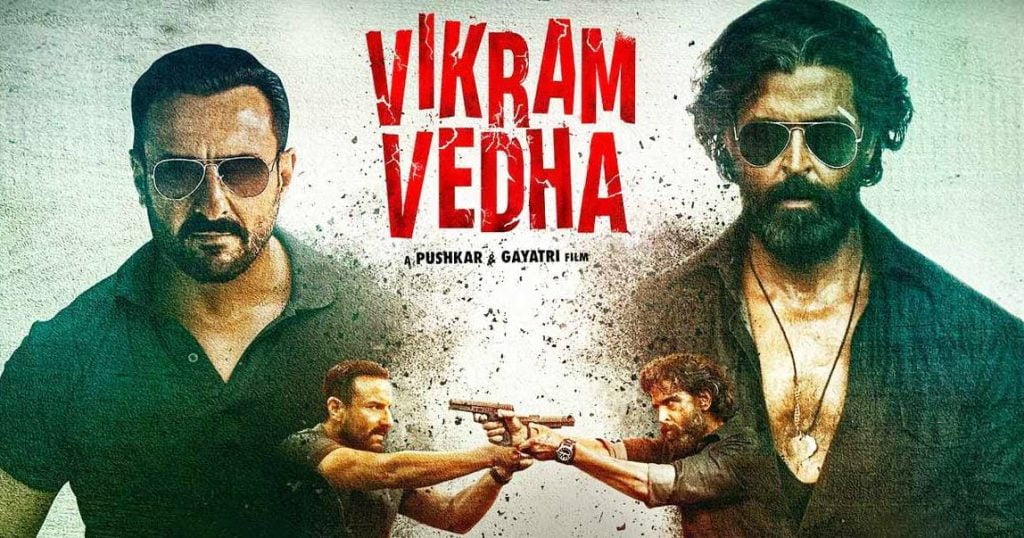 Daywise Box Office collections of Vikram Vedha Hindi Version
Storywise film is 95% the same as the Tamil version and the directors of both films are also the same, but in this film director of film, Pushkar and Gayathri rectified the mistakes of the Tamil version. There were minor flaws in the screenplay of Tamil Vikram Vedha, and in this remake, they have done a brilliant job in cinematography and screenplay.
So we are expecting good Box office numbers for the long weekend.
First Day Box office Collections of Vikram Vedha
First day Box office collections of Vikram Vedha is around 12 crores, another big release of this week was Ponniyin Selvan 1 was also there to cut the share, but after getting good word of mouth Vikram Vedha can get 20+ Crores on the 2nd day.
2nd Day Box office Collections of Vikram Vedha
So, 2nd day of Box office collections can be a good day for Vikram Vedha, It can get more than 20+ crores at the box office even after getting the remake status. Ponniyin Selvan 1 is not getting a good response from the Hindi audience, so it can give leverage to Vikram Vedha to perform better at the Box office.
Weekend Box office Predictions of Vikram Vedha
Weekend box office collections could be around 70+ crores and if you include the long weekend of Ram Navmi and Dusshera, then Vikram Vedha could get around 100+ crores in the first 5 days.
Your Turn!
These are our Box office predictions for Vikram Vedha Hindi version, do share your expectations from the film, Have you watched it yet? If yes then share your review in the comment section.