Best Pakistani Drama Shows: Are you bored of all the saas-bahu dramas or supernatural family dramas on Indian television?
Have you binge-watched every popular English TV series out there?
Are you looking for a better series and a new source of entertainment?
Well, you have come to the right place, then.
No need to look further as you can find some amazing TV series produced in Pakistan. Featuring some talented artists, these best Pakistani dramas are poles apart from Indian saas-bahu dramas. Watching TV serials is no longer a pastime for audiences. Indian viewers, especially youngsters are always on the hunt for good stories and hypercritical of repetitive or bad plotlines.
This is also the main reason behind the popularity of US TV series in India. However, not all Indians are fluent in English and hence look for something more relatable. Well, here's where Pakistani TV series come to the rescue. All Pakistani dramas are produced in Urdu which not only sounds poetic but also quite relatable to the Hindi-speaking Indians.
Best Pakistani TV Series and Where to Watch Them in India
Unlike Indian saas-bahu dramas, Pakistani TV series follow the template used by the West and stick to a specific plot covered in a limited number of episodes. Most importantly, the visuals are also close to the real world and hence everyone can relate to the characters better. No wonder, these Pakistani dramas are getting praise and winning the audience's attention, worldwide.
So, if you have one of those cravings for some good entertainment, then the following is the list of the best Pakistani dramas. All these top Pakistani TV series are available online and you can binge-watch them right away.
Parizaad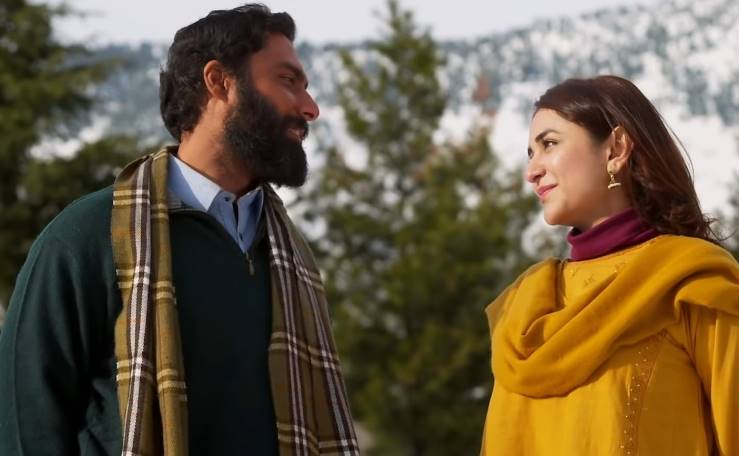 Parizaad is the story of a not-so-good-looking guy, the series shows how he became rich, his love life, and all about his life problems, Parizaad is a motivational Pakistani show that attracted many Indians, it is available on YouTube for Free.
Zindagi Gulzar Hai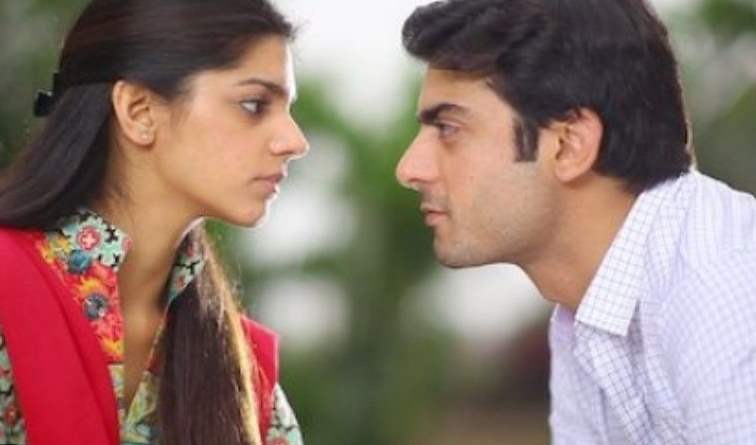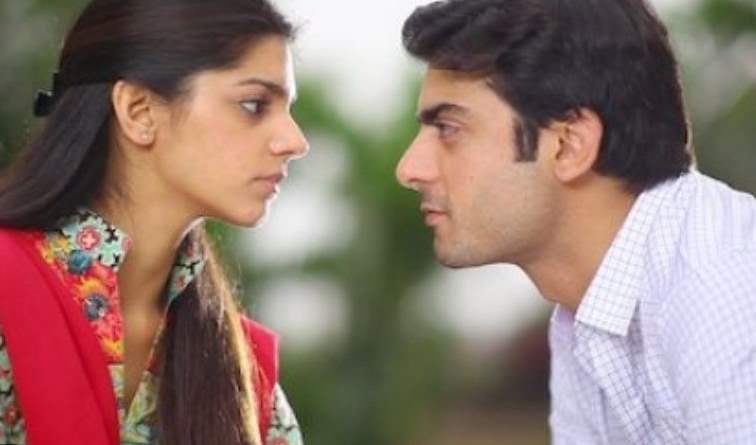 Zindagi Gulzar Hai is a Pakistani drama featuring Sanam Saeed and Fawad Khan in the lead roles. This series is based on the novel of the same name authored by Umera Ahmad. Directed by Sultana Siddiqui, Zindagi Gulzar ran from 30th November 2012 to 24th May 2013.
The plot of this series revolves around two characters: Kashaf Murtaza and Zaroon Junaid who are poles apart in thoughts and financial status. The series follows the clash of two different minds and how they leave their differences behind and come together in the end. It's a short series comprising 26 episodes focused on a strong female protagonist.
Available on Netflix
Humsafar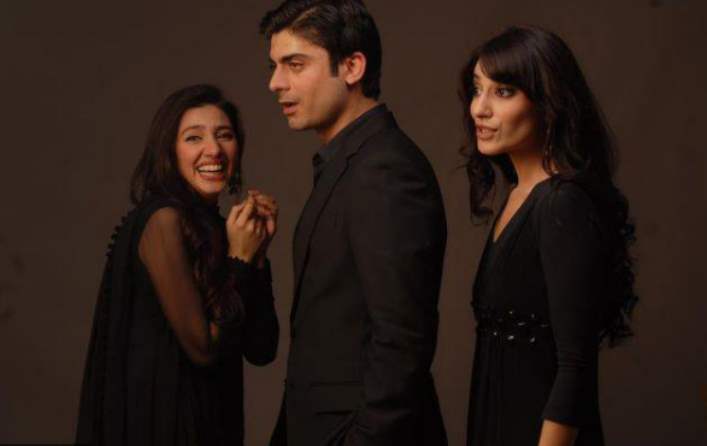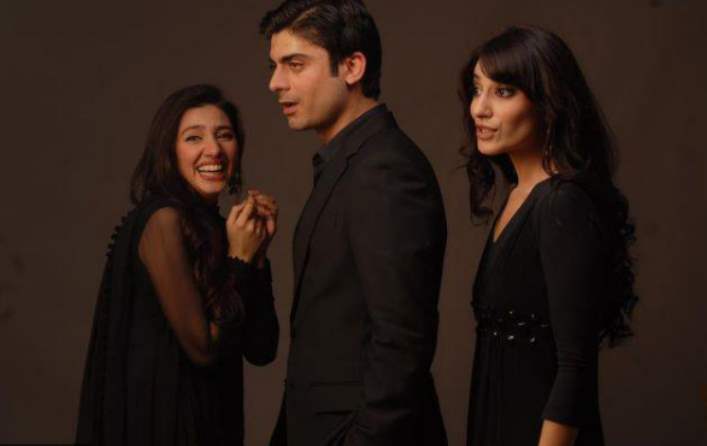 Humsafar is a Pakistani TV series based on the novel of the same name penned by Farhat Ishtiaq. The series originally aired on Hum TV and to date remains the most successful program on the channel. Humsafar consists of 23 episodes and had an original run between 24th September 2011 to 3rd March 2012.
Directed by Sarmad Sultan Khoosat, Humsafar is also known as Rafeeq Al Ruh in Arab countries. The successful run of the show is termed the Golden Era of the Pakistan TV industry which until then was dominated by Indian and Turkey TV serials. The series follows the struggle of a woman, a daughter, a wife, and a mother who beats all the odds and comes out as a stronger person.
Available on Netflix
Also Read: Best Pakistani Actors Tried Their Luck In Bollywood
Daam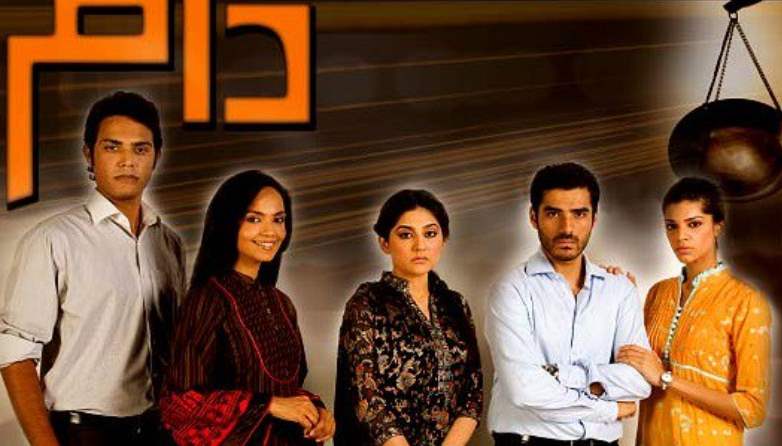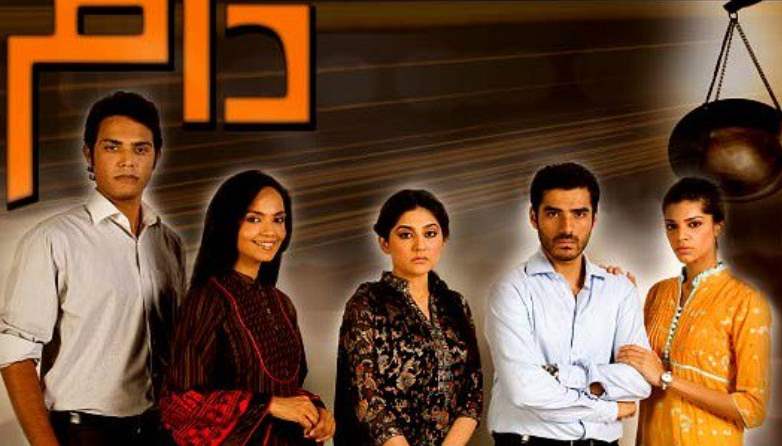 As the name implies, the Pakistani drama series Daam revolves around friendship bonds and their price. Featuring Sanam Baloch, Aamina Sheikh, and Adeel Hussain in the lead roles, the series follows the lives of two best friends from opposite financial backgrounds.
The screenplay for Daam is penned by the famous Urdu novelist Umera Ahmed. Directed by Mehreen Jabbar, the series first aired on ARY Digital in 2010 and later on Indian TV channel Zindagi in 2015.
Available on Eros Now
Diyar-e-Dil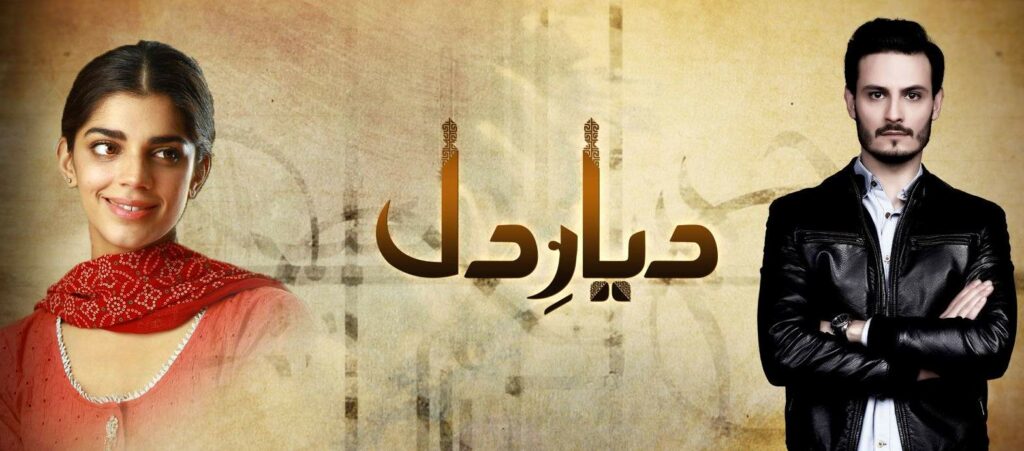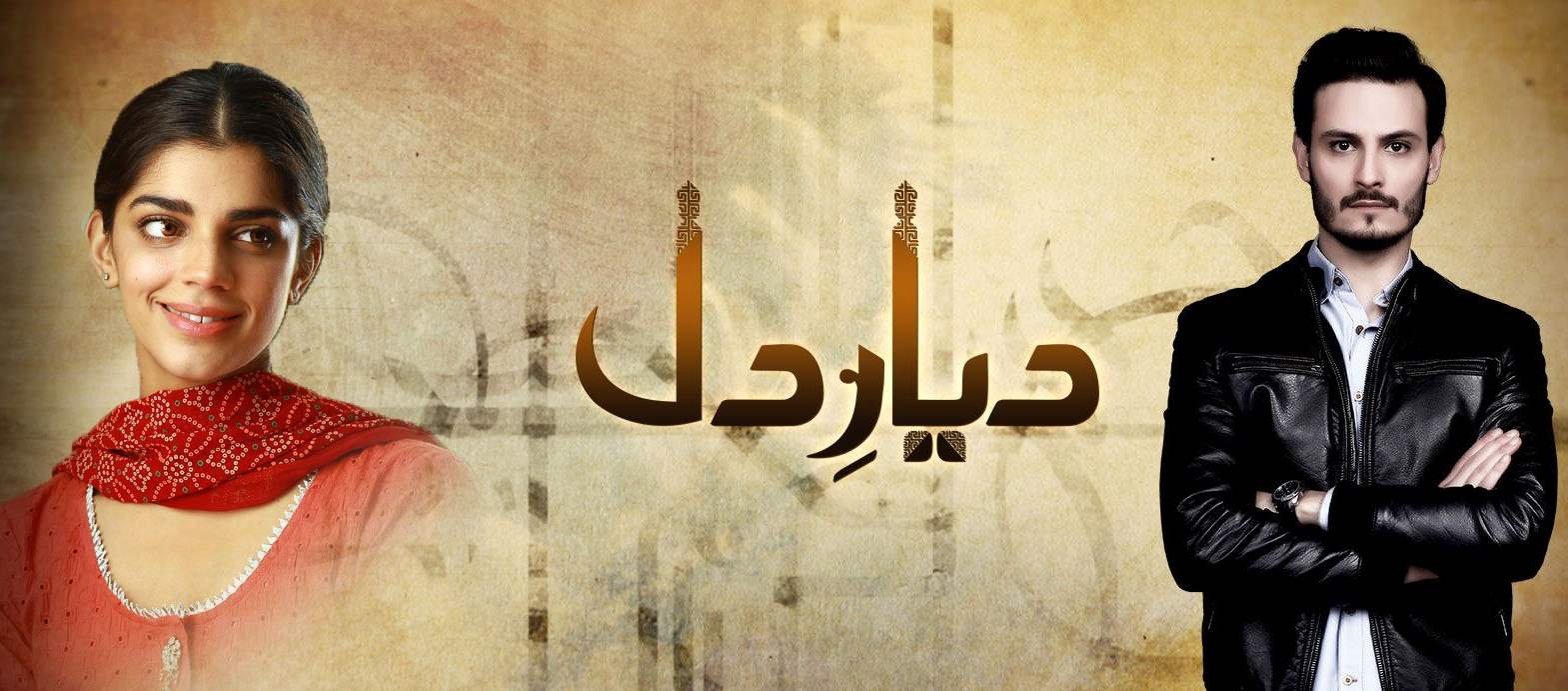 Diyar-e-Dil tells the story of an extended family that is broken apart years ago but later come together in the form of a union between the two cousins. Yes, a marriage union between cousins is common in Pakistan. Diyar-e-Dil is originally aired on Hum TV in 2015 and is based on the novel of the same name written by Farhat Ishtiaq.
The series focuses on a dysfunctional family led by Agha Jaan, portrayed by veteran TV artist Abid Ali. Directed by Haseeb Hassan, the series consists of 33 episodes and features an ensemble cast of Osman Khalid Butt, Maya Ali, Sanam Saeed, Hareem Farooq, Meekal Zulfiqar, and Ali Rehman Khan in pivotal roles.
Available on Zee5
Pyaray Afzal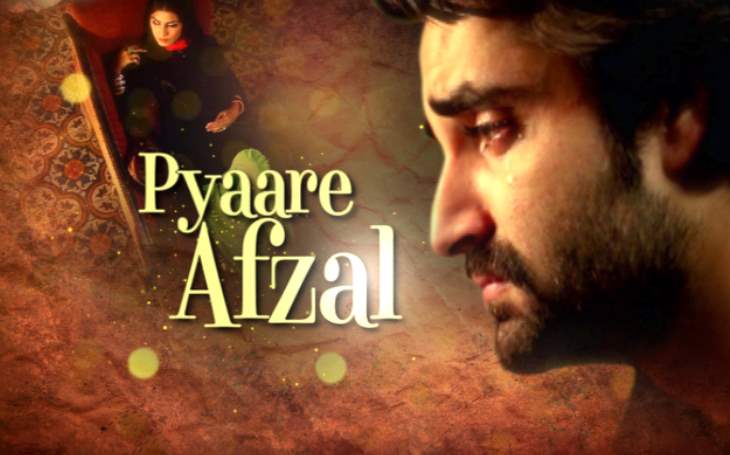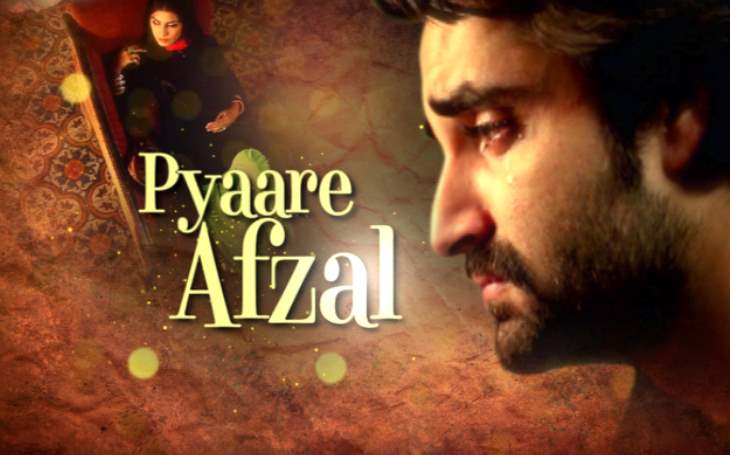 Pyaray Afzal is a critically acclaimed Pakistani romantic drama starring Hamza Ali Abbasi in the titular role. Directed by Nadeem Baig, the series focuses on Afzal who becomes a gangster working for the undercover police with a mission to clean up the city from real gangsters. Amidst all this, there is also an interesting love story between Afzal and Farah, portrayed by Ayeza Khan.
Originally aired on ARY Digital, the series won a lot of awards and accolades at the 14th Lux Style Awards. Besides Pakistan, the series also garnered praise from Indian audiences for its amazing script, dialogue delivery, and background score.
Available on MX Player
Dastaan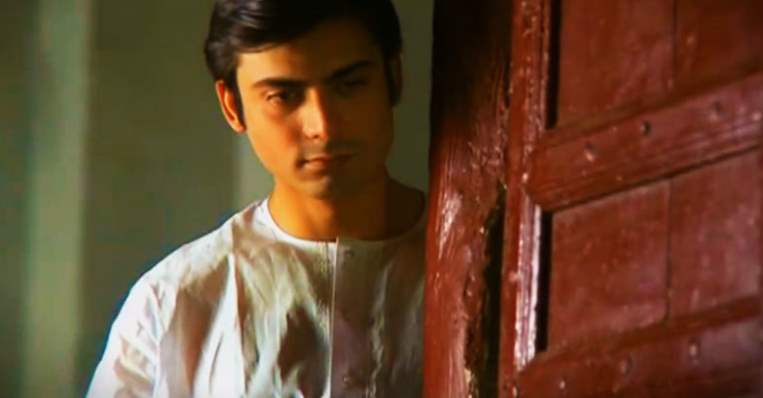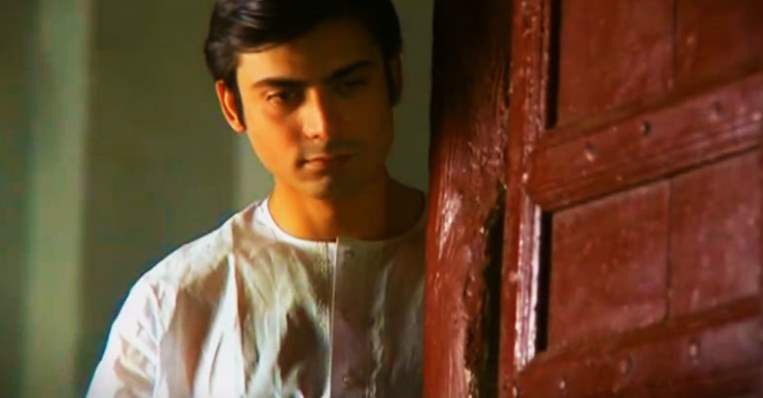 Based on the famous novel Bano written by Razia Butt, Dastaan is a Pakistani series set during the partition of the Indian subcontinent resulting in the formation of Pakistan. Directed by Haissam Hussain, the series features Fawad Khan and Sanam Baloch in the lead roles.
The show follows a love story amid the Pakistan movement and the ideology difference between two childhood friends as well as depicts the brutal history of violence and abuse during the partition of India in 1947.
Available on Eros Now
Shehr-e-Zaat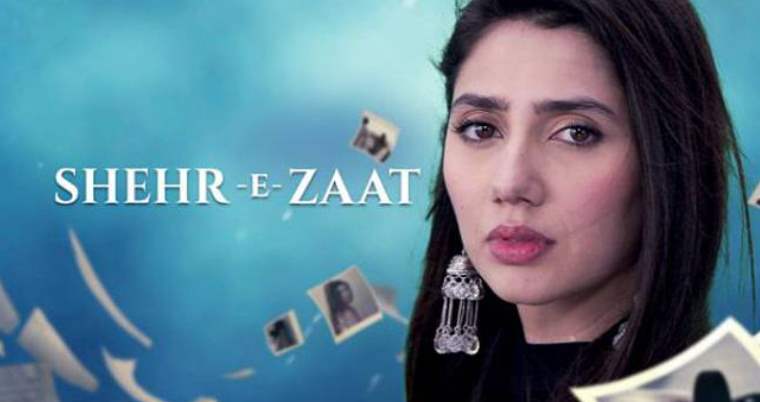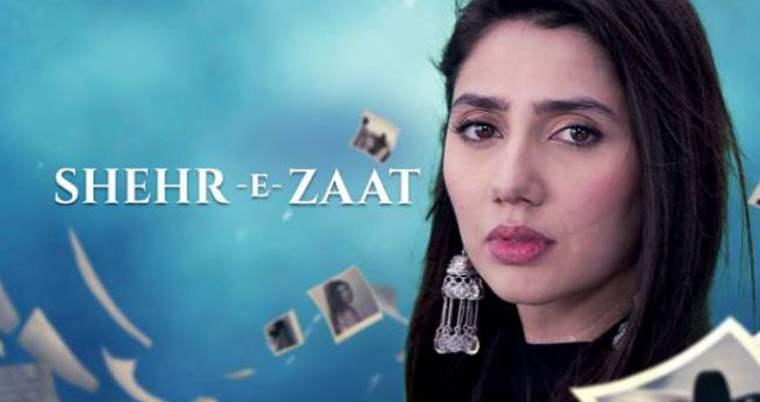 If you are religious or spiritual, then Shehr-e-Zaat can impress you. It is based on the novella of the same name written by Umera Ahmad. The spiritual romantic drama features Mahira Khan, Mikaal Zulfiqar, and Mohib Mirza in the lead roles.
Originally aired on Hum TV in 2012, the series follows the life of Falak Sher Afgan and her transformation from a young girl who is a daydreamer lost in worldly pursuits to a spiritual being. The main plot of the series is Falak's journey from Self to Subsistence.
Available on Zee5
Udaari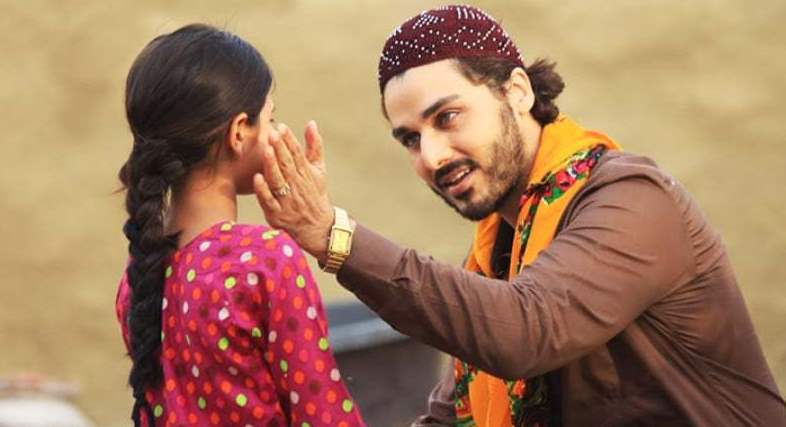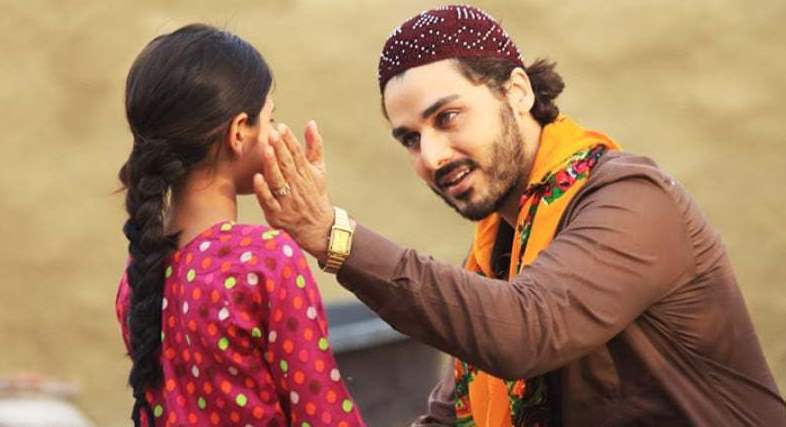 Unlike the aforementioned shows, Udaari is different as it features a rural set up and focuses on the families of two Punjabi villagers Sheedan and Sajida. Directed by Mohammed Ehteshamuddin, the series features an ensemble cast of Bushra Ansari, Samiya Mumtaz, Urwa Hocane, Farhan Saeed, Ahsan Khan, Hina Altaf Khan, and Areesha Ahsan.
Udaari follows the lives of the neighbors Sheedan and Sajida and their children. While the series focuses on the social and economic marginalization of villagers in Pakistan, it also addresses some deeply rooted issues like child sexual abuse, sexism, and gender discrimination within the rural setup in Pakistan.
Available on MX Player
Durr-e-Shehwar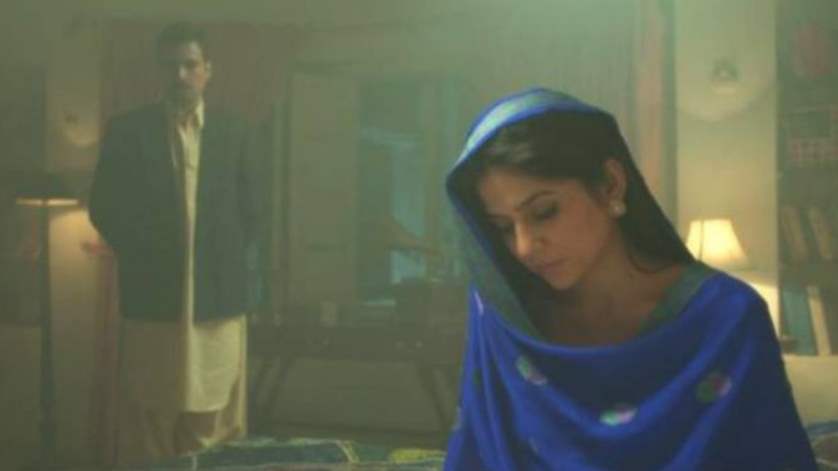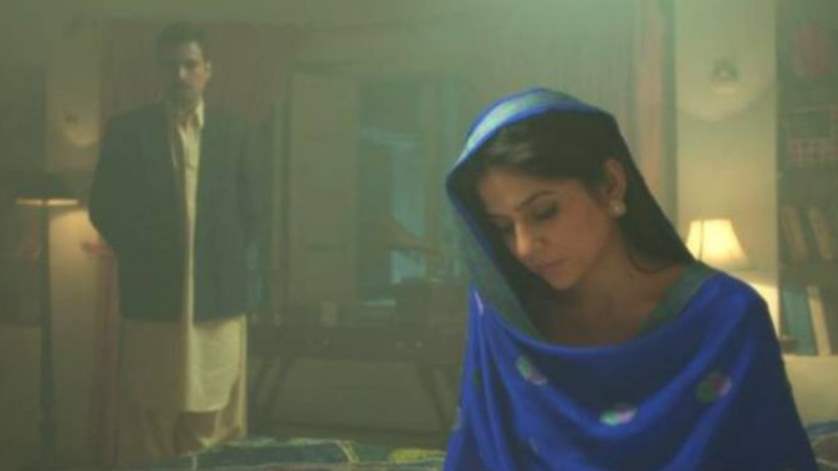 Durr-e-Shehwar is a Pakistan drama series written by famous Urdu novelist Umera Ahmad. Originally aired on Hum TV, the series ran for a single season in 2012 and ended with 15 episodes. Durr-e-Shehwar is considered one of the best Pakistani television series of all time for its gripping story and resemblance to the housewives of most households in Pakistan.
Directed by Haissam Hussain, Durr-e-Shehwar focuses on the life of the titular character portrayed by Samina Peerzada with Sanam Baloch playing her younger self. The main highlight of the series is the protagonist's efforts and resilience to nurture her marital life with patience and resolve. The series is also known as Dhoop Chaon.
Available on Zee5 (titled Dhoop Chaon)
Meri Zaat Zarra-e-Benishan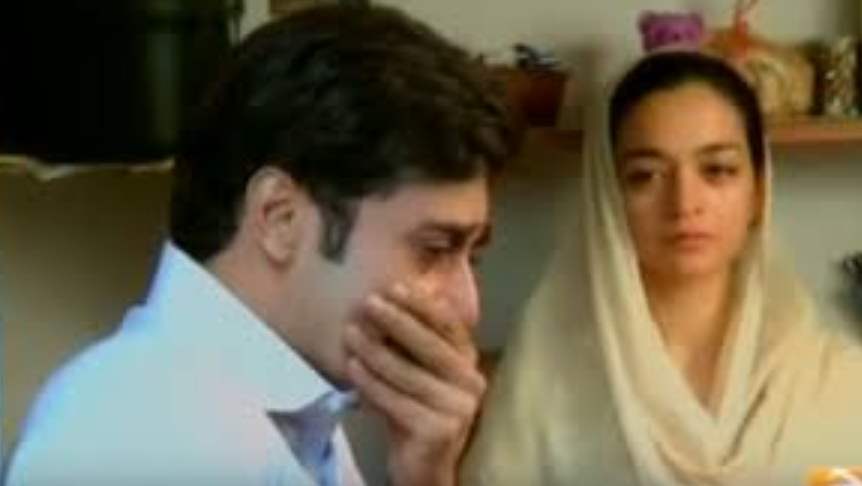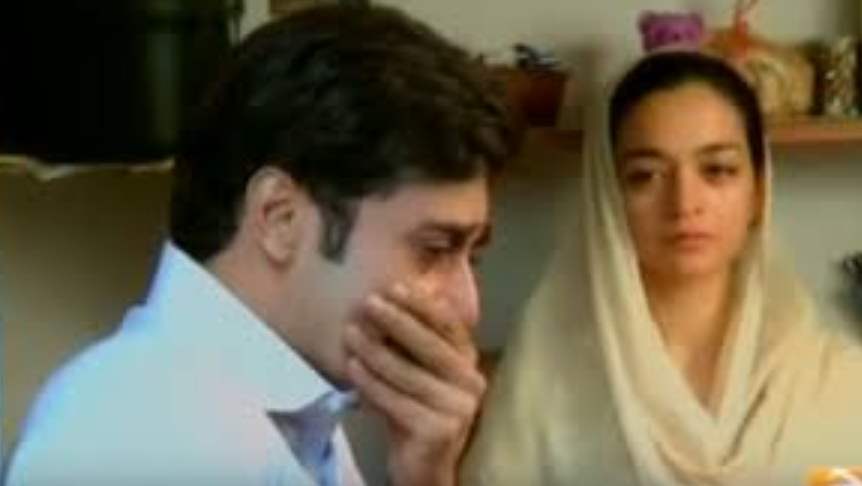 Meri Zaat Zara-e-Benishan is a Pakistan-style saas-bahu drama without forcefully elongated plotlines. It follows the life of Saba who is married to Arfeen but on the night of their marriage, she is ousted from the family accused of infidelity. The rest of the series follows her hardships as she is next married to a 50-year-old man who refuses to accept their daughter as his.
Directed by Babar Javed, the series is based on the novel of the same name written by none other than Umera Ahmad. Meri Zaat Zara-e-Benishan became the third TV series based on Umera Ahmad's novels. The series features Samiya Mumtaz in the lead role as Saba, whereas Sarwat Gilani plays her daughter Sara.
Available on Harpal Geo TV
Jackson Heights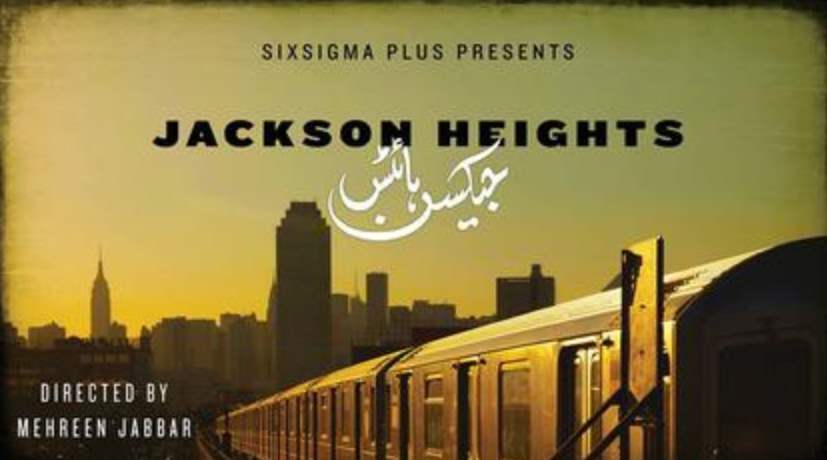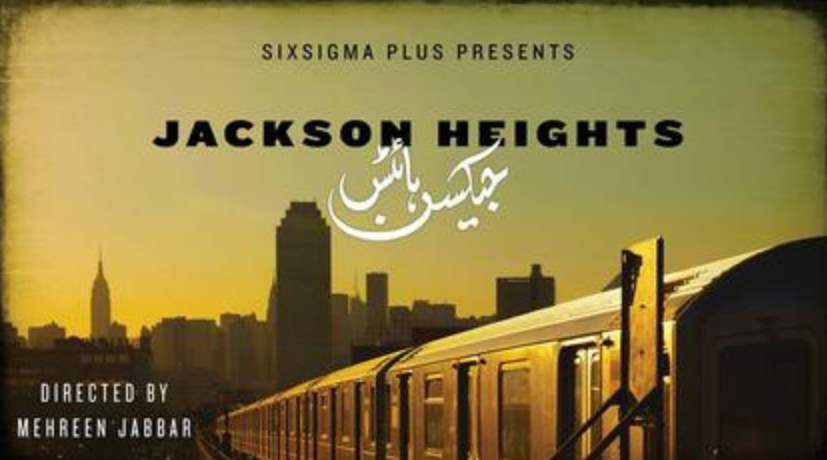 Jackson Heights features an interesting tale of 5 overseas Pakistanis and an Indian living in Jackson Heights, a neighborhood of NYC in Queens. Directed by Mehreen Jabbar, Jackson Heights is a light-hearted comedy-drama focusing on the struggles of overseas Pakistanis in NYC.
These 6 expatriates include a cab driver Imran Bhatti, Salon worker Salma, restauranter Michelle, a banker from India Rizwan, and Bhatti's nephew Jamshed. The series explores the lifestyle of Pakistanis in NYC and their experiences as the lives of these expatriates intertwine.
Available on YouTube
Ranjha Ranjha Kardi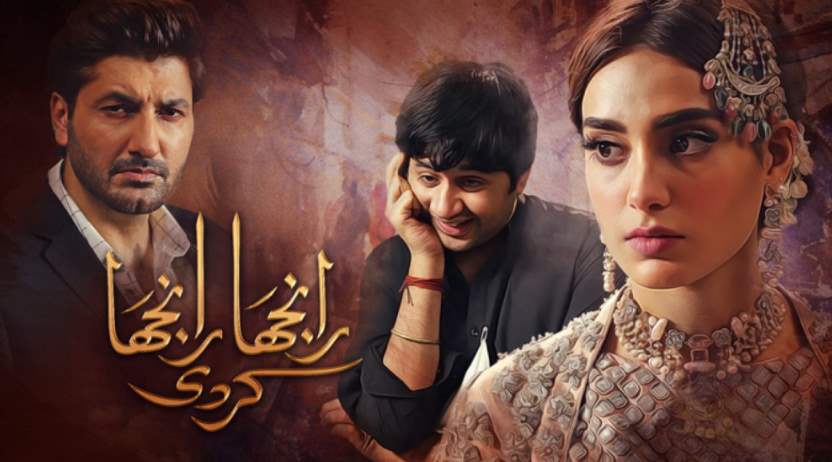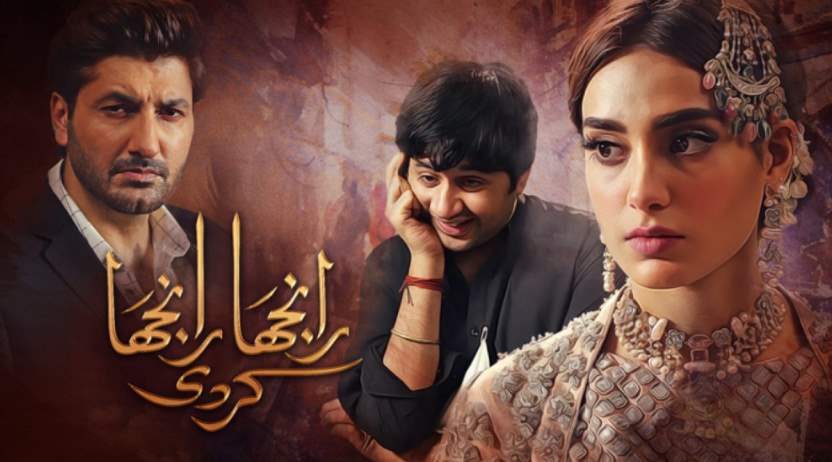 Ranjha Ranjha Kardi is a Pakistani drama series directed by Kashif Nisar. The show originally aired on Hum TV in November 2018 consisting of 31 episodes that ended in June 2019. Featuring Iqra Aziz in the lead role as Noori, the series follows her life, the hardships, her struggles, eventually her wedding and married life.
Besides Iqra Aziz, the series also features Imran Ashraf as Bhola (Noori's husband) and Syed Jibran as Sahir (Noori's ex-lover) who was not sincere with his intentions. The plot of the series focuses on how Noori who loved Sahir ended up marrying Bhola.
Available on YouTube
Yakeen Ka Safar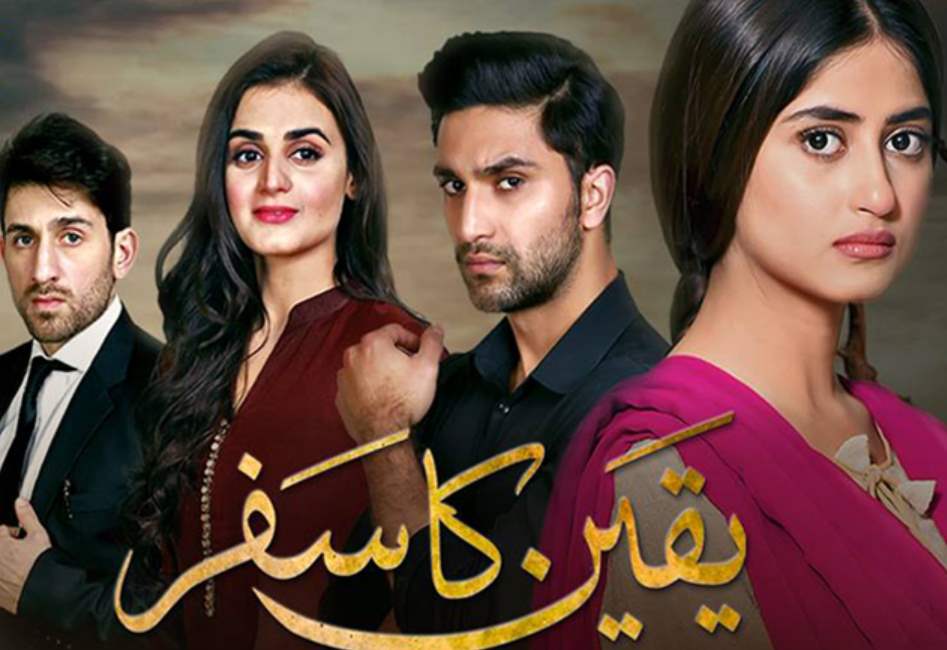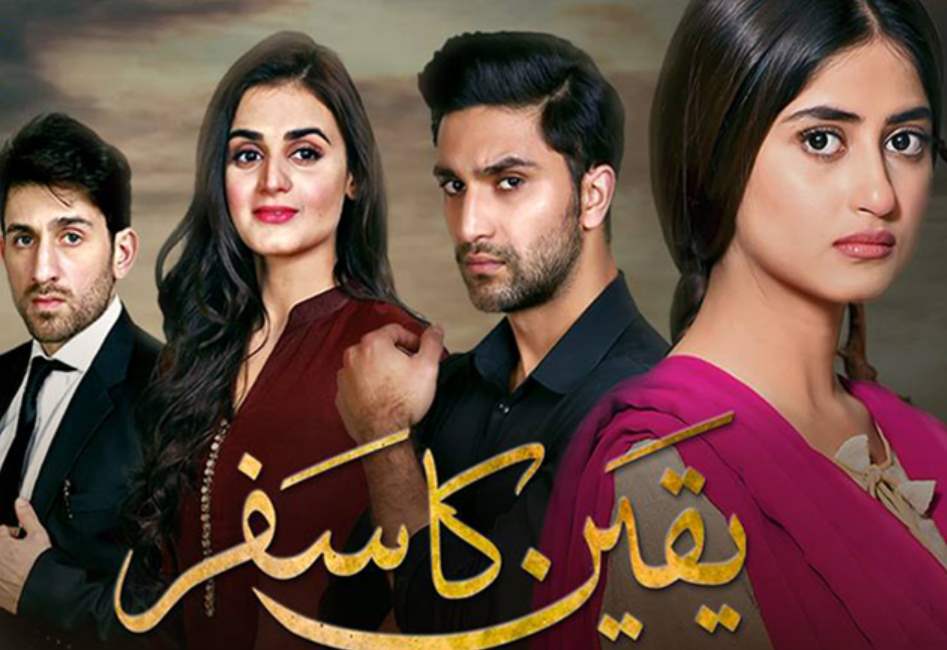 The most successful Pakistani TV series is originally adapted from a popular novel. Yakeen Ka Safar is also one such Pakistani drama series adapted from the novel Woh Yakeen Ka Naya Safar penned by Farhat Ishtiaq.
Yakeen Ka Safar becomes the 3rd series on our list of best Pakistani TV dramas which is adapted from one of Farhat Ishtiaq's novels. Directed by Shahzad Kashmiri, the series features an ensemble cast of Ahad Raza Mir, Sajal Aly, Hira Mani, Shaz Khan, Suhaee Abro, and others.
Available on MX Player
Gul-e-Rana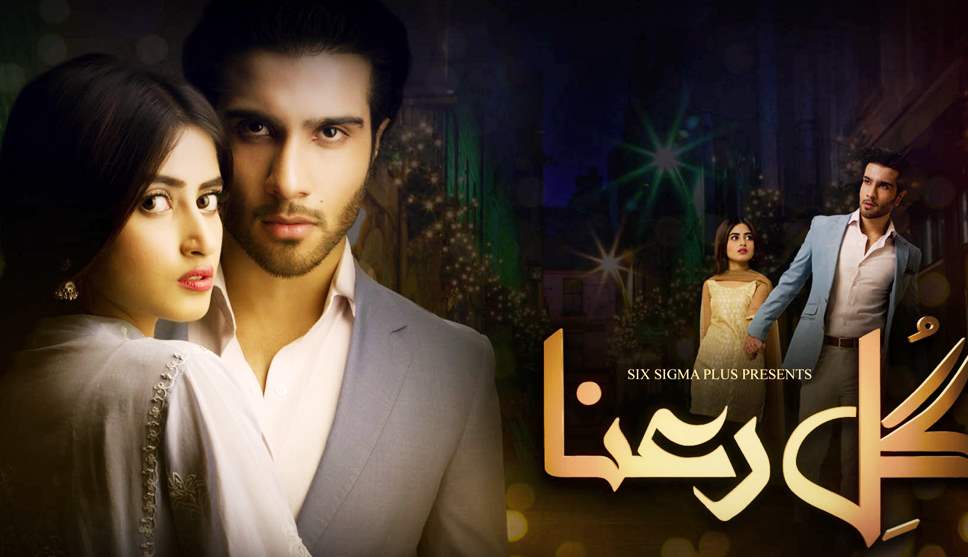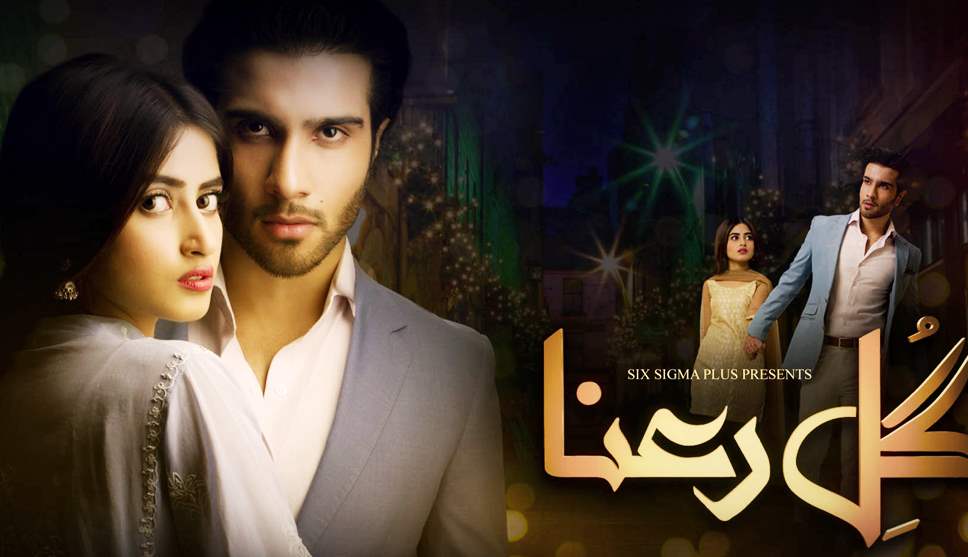 Based on Samra Bhukhari's novel Hasti Ke Ahang, Gul-e-Rana is a Pakistani drama serial directed by Farooq Rind. The series stars Sajal Aly and Feroze Khan in the lead whereas Mehmood Akhtar, Rubina Ashraf, and Jinaan Hussain play pivotal roles.
Originally aired on Hum TV in 2015, the series ran for 21 episodes. Gul-e-Rana follows the life of the titular character and focuses on the hardships in her marital life, and how she copes up with the struggles and becomes a stronger person.
Available on Eros Now
Also Read: Best Pakistani Movies of All Time
That's all folks.
Well, these were some of the hidden gems from Pakistan that you can binge-watch any day. If you like Indian tradition and culture, you will not be disappointed with this list of best Pakistani drama serials. The best part about these Pakistani TV series is the fact that most of these shows are adapted from popular literary works from the Urdu bibliography.
Most of these shows are short, crisp, and better versions of the current Indian TV industry and take us back to the golden era of Indian television in the 80s and 90s.
Note: We are sharing the list of Pakistani Drama TV Shows available in India, there are plenty of great Pakistani TV Shows which are not available on streaming platforms in India.